Compiled by Bill Marx
In the age of COVID-19, Arts Fuse critics have come up with a guide to film, dance, visual art, theater, and music — mostly available by streaming — for the coming weeks. More offerings will be added as they come in.
Film
Maine Jewish Film Festival
Online through November 22
Maine is one of the smallest states in the nation to boast an independent, professional Jewish film festival. It is an inventively curated, diverse, and sophisticated program of documentary, fiction and short films that explore the global Jewish experience.
Environmental Film Festival Fall Showcase
Online through November 18
This is a unique program of environmentally themed films that celebrate the Earth and inspire understanding and stewardship of the environment through the power of cinema. The selections include shorts, showcase films, such as Lowland Kids,  and many free screenings.  Complete Listing
The Boston International Kids Film Festival
November 20 – 22
BIKFF is online, presenting more than 70 films that represent 17 countries. The selections, appropriate for children of all ages, include both professionally and student-made documentaries, animated shorts, and short narrative films. Individual access to BIKFF this year will be $55 and that will include access to every film in the lineup as well as the live Q&A sessions with the filmmakers after each block of films. Listing of films
LOCAL THEATER RECOMMENDATIONS
Unapologetic
November 13 through 19. Virtual Tickets
After two Black Chicagoans are killed, young activists challenge an administration complicit in state violence against its residents. Told through the perspective of Janaé and Bella, a pair of fierce advocates, Unapologetic takes a penetrating look at the strategies of the Movement for Black Lives, from its reaction to the police murder of Rekia Boyd to the election of Mayor Lori Lightfoot. Presented by the DocYard and the Roxbury International Film Festival. A virtual Q&A with director Ashley O'Shay and editor Rubin Daniels will take place on November 16 at 7 p.m.
Coded Bias
Coolidge Corner Virtual Screening
Begins November 18
Coded Bias examines the fallout of MIT Media Lab researcher Joy Buolamwini's startling discovery that facial recognition does not see dark-skinned faces and women accurately, and her journey to push for the first-ever legislation in the US to govern against bias in the algorithms that impact us all. The film marks a pivotal moment in the fight for racial equality; it also provides an encouraging look at how big tech can be made to yield power. Coded Bias is a trailblazing film that shows how public understanding and engagement can confront the threat artificial intelligence poses to civil rights.
Dope Is Death
November 19 at 7 p.m.
In 1973, Dr. Mutulu Shakur, along with fellow Black Panthers and the Young Lords, dovetailed community health and radical politics to create America's first acupuncture detoxification program, a revolutionary act toward the establishment of government programs that improved the lives of Black and brown communities in the South Bronx. Sponsored by Boston Women's Film Festival, the DocYard, the Roxbury International Film Festival, Boston Underground Film Festival, and Boston Latino International Film Festival. TICKETS (free)
Registration opens at noon on the day of the screening. Screening starts at 7 p.m. and is synchronous (can be started late but can't be viewed at a later date). Discussion with director Mia Donovan following the program at 8:45 p.m.
Ham on Rye
Brattle Theater – Now Playing via Virtual Screen
Ham on Rye proffers a remarkable film experience. Don't expect a conventional plot: you will be mesmerized by the gorgeous cinematography and outstanding cast of young teenage faces. This exercise in coming-of-age stream of consciousness blends Dazed and Confused with Luis Buñuel and a touch of David Lynch. This utterly original experience will give you middle school flashbacks.
Sinai Field Mission
Now available at the Coolidge Corner Theater Screening Room
Sinai Field Mission documents the routine activities of the diplomats and electronic technicians who operate the United States Sinai Field Mission, the early warning system established in 1976 to help carry out the disengagement agreement between Egypt and Israel following the 1973 war.
TOTALLY UNDER CONTROL
At the Coolidge Corner Theatre Virtual Screening Room
In this much discussed film, director Alex Gibney (Taxi to the Dark Side, Going Clear) scrutinizes the US response to the pandemic compared with South Korea's far more successful effort. On January 20 of this year both countries discovered their first cases of Covid-19. Since then, however, the novel coronavirus has claimed the lives of over 220,000 Americans, while only claiming 447 lives in South Korea (at the time of publication). Spread the word.
White Riot
Brattle Theater Virtual Theater
Rubika Shah's award-winning film charts a vital national protest movement. Rock Against Racism (RAR) was formed in the UK in 1976. White Riot blends fresh interviews with queasy archive footage to recreate a hostile environment of anti-immigrant hysteria and National Front marches. As neo-Nazis recruited the nation's youth, RAR's multicultural punk and reggae gigs provided rallying points for resistance. Co-founder Red Saunders explains: "We peeled away the Union Jack to reveal the swastika." The campaign grew from fanzine roots to 1978's huge antifascist carnival in Victoria Park, featuring X-Ray Spex, Steel Pulse, and of course the Clash, whose rock star charisma and gale-force conviction took RAR's message to the masses. Arts Fuse review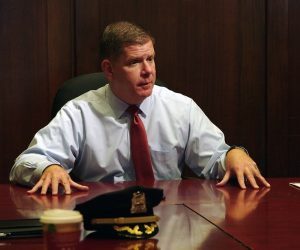 City Hall
Screening at the Coolidge Corner's Virtual Screening Room, part of Wednesdays with Wiseman. Also on the Virtual Screen of the Brattle Theatre.
Wiseman's latest documentary (his 46th), which played at the Toronto International Film Festival, takes us to the Boston building as well as into a network of programs mandated to reach beyond the walls of City Hall.
That's a lot. Can Wiseman, now 90, give us all of this in four and a half hours?
More or less, mostly less. Wiseman's study is a gentle sampling of people and programs that mean well. Imagine a city whose legendary sarcasm has been replaced by a well-intentioned sincerity. This vision puts the film at odds with much of Boston's mythology as well as with the endless canards against the oppressive bureaucracy of "big government" that are part of the current political noise. City Hall shows you the mechanics of government from the ground up, minus much of the noise. Arts Fuse review.
FUSE RECOMMENDATIONS
The Nest
Peg Aloi calls The Nest "a deeply personal story — unsettling, beautiful, moving, and haunting — about that most public of sins: greed."  Review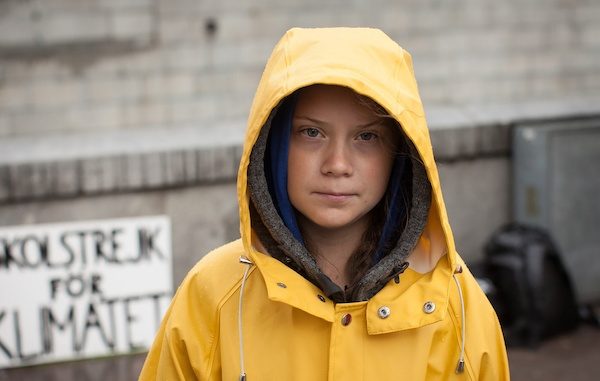 I Am Greta
About this documentary on young global environmental activist Greta Thunberg, Gerald Peary says "Intimacy is a present to the viewer…the lovely, tender ways Greta thinks and reacts. It's a blessing every time a quiet smile breaks through on her hyper-serious, pained visage".  Review
The Climb
Erica Abeel declares The Climb has a thing or two to say on what men want "and through a series of deftly crafted episodes arrives at the conclusion that maybe what men want is, well, each other . . . The Climb skews more European auteur than American sitcom." Review
Wojnarowicz: F**K YOU F*GGOT F**KER, screening through November 19 at the NYC Doc.
This excellent documentary covers a lot of dark and tragic territory, but it remains entertaining throughout, no doubt more than anything else from its skill in capturing the fierce, tender, acidic, brilliant, and ultimately inextinguishable energy of its rebellious subject, artist David Wojnarowicz. Review
Film festivals around the world are going virtual this year, which gives viewers an invaluable opportunity to take in movies that they might not find, at least not easily. One standout is Elder's Corner, an entry in this week's DOC NYC festival (individual tickets are available for each film). The documentary's premise is not original: it centers on a director visiting a country to track down aging musicians from a bygone golden era. But so what? Rookie full-length filmmaker Siji Awoyinka's valentine to Nigeria's musical past is pretty much flawless. The New York-based director's exploration of his Nigerian heritage gives the film a personal arc, but he avoids the common problem of turning the camera on himself too often. Instead, attention is given to vintage practitioners of highlife, juju, and Afro-Beat, on their stories as they talk about their careers and rerecord their classics in a Lagos studio.
Awoyinka was just in time: Quite a few of the featured artists passed away between the recording session and the film's release. One wishes there were more subtitled translations of non-English lyrics (such as those provided for the songs of Chief Ebenezer Obey), but that's a minor quibble. Elder's Corner is essential viewing for any listeners who would like to learn about Nigerian artists who were superstars at home but never achieved the international fame of a Fela Kuti or King Sunny Ade. What's more, the film is a thrill for those who are already fans of the likes of the Lijada Sisters or MonoMono.
Doc NYC is also streaming documentaries about Tiny Tim, Frank Zappa, Shane McGowan, Ronnie Scott's Jazz Club, Soundcloud rappers, and trumpeter Wallace Roney.
— Noah Schaffer
---
RECOMMENDATIONS IN BLACK CINEMA
— Tim Jackson
---
Dance
Night Journey – Graham's Greatest Greeks
November 17, 7 p.m. EST
Viewable online
Enjoy the latest edition of Graham Deconstructed, a screening of the 2016 film that featured the Martha Graham Dance Company performing Night Journey – Graham's Greatest Greeks. This online performance includes a short conversation with current and former cast members via Zoom, along with quotes from Graham's insightful writings about the choreography and her process creating the work.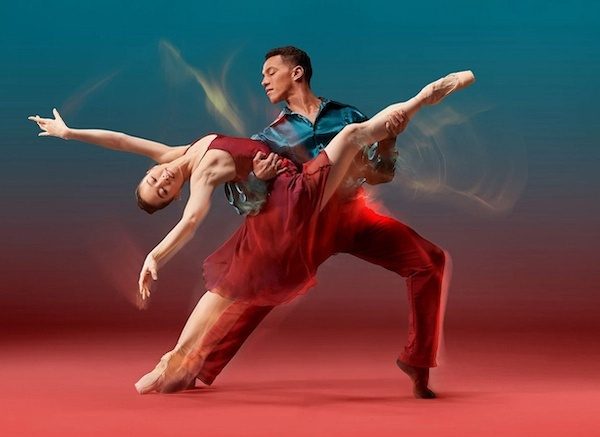 Forsythe Elements
November 19-29
Online viewing
Boston Ballet presents its first-ever virtual season, titled BB@yourhome. The season opens with Forsythe Elements, which taps into the choreographic genius of William Forsythe's past and present works. Revel in an hour-long program that includes live-captured excerpts of Pas/Parts 2018 from Boston Ballet's studio 7, as well as past Boston Ballet productions of Forsythe's In the Middle, Somewhat Elevated, Artifact 2017, Vertiginous Thrill of Exactitude, and The Second Detail. Forsythe, himself, will be part of the program, invited to talk about his artistry — he will focus on issues raised by dance, music, form, and function.
Virtual Speakeasy 
November 21 at 8 p.m.
Online viewing
Kelley Donovan & Dancers are hosting a new virtual Speakeasy performance. This installment includes: poetry by Karen Klein and Anne Hudson; choreography by Kelley Donovan and Lucia Traveglino; a screendance film by Anabella Lenzu; Tarot readings by Madam Donova; photography by Vickie Choitz; and an open mic. Join as a viewer or participate yourself!
YAG: The Movie
November 21 at 9 p.m. EST
Online viewing
Don't miss the international premiere of choreographer Ohad Naharin's YAG: The Movie, a screendance film starring the renowned Batsheva Dance Company. The movie features: cinematography by Roee Shalti; editing by Roee Shalti and Naharin; costumes by Eri Nakamura; music by John Zorn, Gaetano Donizetti, John Taverner, Ennio Morricone, and Ran Slavin. Naharin's text is taken from Dan Timor's book Me and My Little Sister and will be read by Tommy Shles Shafrir.
Urban Nutcracker
November 28 at 7 p.m.
December 4 at 7 p.m.
December 13 at 2 p.m.
December 24 at 7 p.m.
Online viewing
The holiday season wouldn't be complete without Tony Williams' Urban Nutcracker — the contemporary Boston-centric holiday classic presented by City Ballet of Boston. This year the company is going virtual, streaming footage from the 2019 production, which was originally staged at the Boch Center Shubert Theatre. Experience what The Boston Globe has aptly described as "a holiday arts tradition reflecting the rich multicultural diversity of Boston."
— Merli V. Guerra
---
Jazz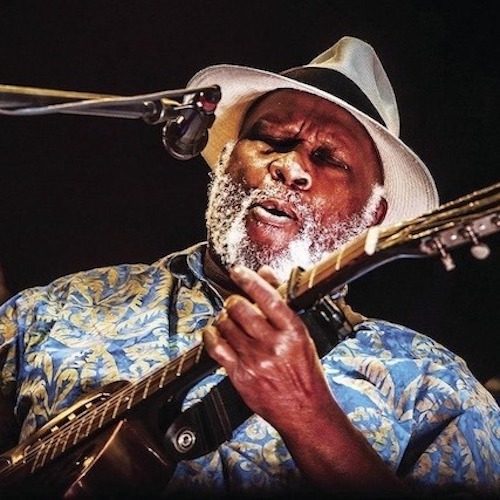 Taj Mahal, Live from UC Theater, Berkeley, CA. Livestreaming on November 17 at 7 p.m. Part of ticket proceeds purchased through this link will go towards supporting Drive-In Live & Peterborough Concert Series. Tickets purchased prior to the livestream grant you 48-hour access to the stream in case you can't join the show live.
Composer, multi-instrumentalist, vocalist, multi-GRAMMY® winner, multi-Blues Music Award winner, Blues Hall of Fame member and Americana Music Association's Lifetime Achievement award recipient Mahal will give his first ever livestream performance.
NEC Jazz Orchestra Anthropology: Music of Charlie Parker, streamed from Jordan Hall on November 19 at 7:30 p.m.
The New England Conservatory Jazz orchestra celebrates Charlie Parker's centennial with a performance featuring arrangements of his compositions "Anthropology," "Confirmation," "Moose the Mooche," and "Yardbird Suite."
3 Trios on November 20 at 7:30 p.m. (EST). Livestreamed from Miller Symphony Hall.
Supported by bassist Gene Perla (formerly with Elvin Jones, Sonny Rollins, Miles Davis), and drummer Adam Nussbaum (formerly with Michael Brecker, Gil Evans, Stan Getz), a trio of pianists — Oscar Williams II, Sean Gough, Davis Whitfield — will each play four songs that will show their capability and versatility.
Persian Music Ensemble at November 24 at 7 p.m. Livestreamed from Eben Jordan Ensemble Room, presented by New England Conservatory.
In the Persian Music Ensemble, directed by Nima Janmohammadi, NEC's Contemporary Improvisation students share music from the canon of Persian music learned in the traditional aural method.
Boiler House Jazz Series ONLINE: Sax Gordon (saxophone) & Marty Ballou (bass) on November 27 at 7:30 to 8:30 p.m. YouTube link. Follow the event on Facebook
The Boiler House Jazz Series returns for 2020 Fridays ONLINE, streaming via YouTube from the Main Gallery of the Charles River Museum.  Curators Ken Field and John Bechard pair up musicians for one-time improvised duo performances. Two of Boston's most soulful and versatile musicians, Sax Gordon and Marty Ballou have appeared on many bandstands together playing blues, R&B, and swing from the days when the saxophone was one of the primary lead instruments. The two should thrive in this intimate and unusual sax/bass duo format. The Boiler House Jazz Series is made possible by voluntary financial support, shared equally by the artists and the Museum. Please give what you can. Any amount will be appreciated. SUGGESTED DONATION: $15.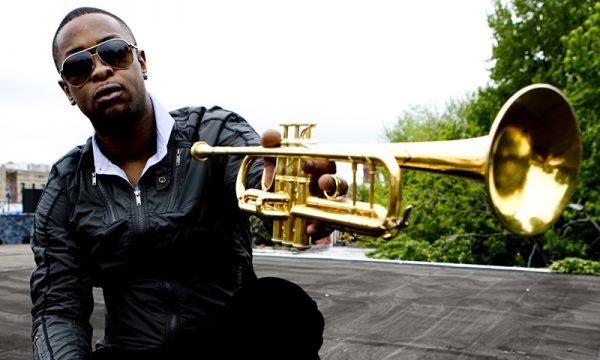 Maurice "Mobetta" Brown livestreaming from the Blue Note Jazz Club on November 27.
"Trumpet sensation Maurice "Mobetta" Brown orbits simultaneously through three worlds: contemporary jazz, blues-rock and cutting-edge hip hop. He's a mastermind as a trumpeter, composer, arranger, and producer. When Maurice picks up his horn, his soulful melodies soar into a rarefied space that uniquely marries be-bop to hip-hop and rock, producing his own distinctive sound."
Lost Voices on November 30 at 7:30 p.m. Livestreamed from Jordan Hall, presented by New England Conservatory.
This Contemporary Improvisation Department concert produced by Anthony Coleman and Lautaro Mantilla is dedicated to pursuing, excavating, amplifying, and illuminating art and artists missing from the conversation, with works performed and arranged by CI students.
— Bill Marx
Aardvark Jazz Orchestra, livestream and CD release, Faces of Souls, November 15 at 7 p.m.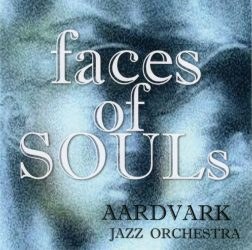 Composer and trumpeter Mark Harvey has of late been taking the long view of his personal musical history, which means the history of jazz in Boston for the past 50 years. In 2016 he offered the book The Boston Creative Jazz Scene: 1970-1983 and its companion CD/vinyl, recalling a scene that included the Fringe, Ran Blake, John Voigt, Lowell Davidson, Stanton Davis & Ghetto Mysticism, Baird Hersey and the Year of the Ear, Harvey's own groups, and many others. This year has brought the disc A Rite for All Souls, a previously unreleased live performance recording of the Mark Harvey Group from October 1971. And now comes Faces of Souls, the latest release from the orchestra Harvey has led for nearly five decades, Aardvark.
Harvey's engagement with music has always been inextricably linked with social activism (he is an ordained Methodist minister and for years organized his life around his "jazz ministry"). Faces of Souls offers meditations on sculptor Augustus Saint-Gaudens's Robert Gould Shaw Memorial on Boston Common, a tribute to radical environmentalist Greta Thunberg, and other reflections on our modern struggle. A key musical inspiration is Charles Ives, but there is also guitar funk here, free jazz in the form of "conducted improvisation," and the spirits of Duke Ellington, Charles Mingus, and Sun Ra. Harvey plays excerpts from the CD with historical visual accompaniment and will be interviewed by jazz critic Bob Blumenthal. A "live Zoom reception" will follow, so that audience members can ask questions.
— Jon Garelick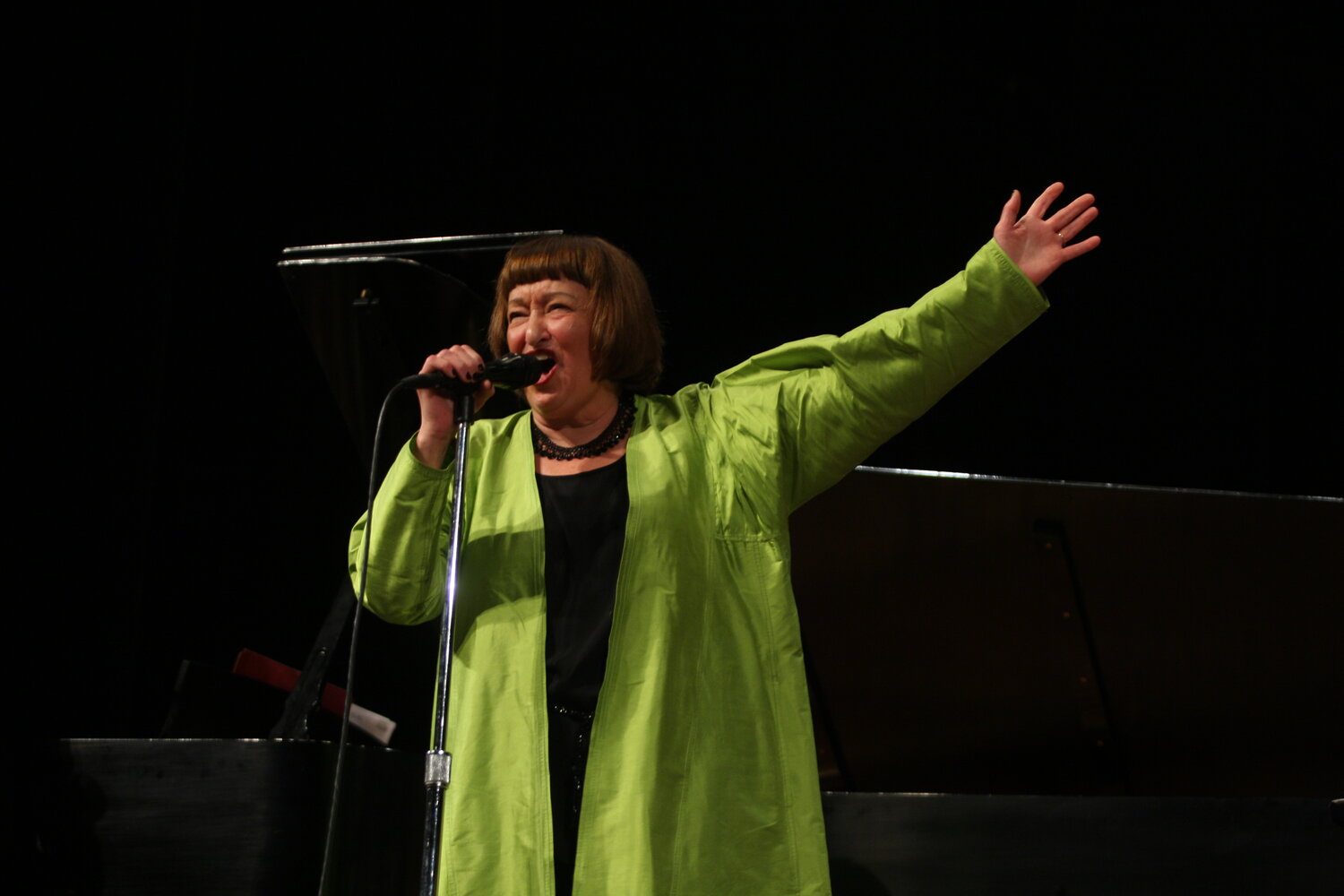 Sheila Jordan, live show and livestream, Smalls Jazz Club, NYC, on November 18, 5:00 to 6:15 p.m.
A national jazz treasure and NEA Jazz Master, vocalist Sheila Jordan brings her inimitable be-bop-inflected style to a show in celebration of her 92nd birthday. She will be joined by her longtime bass/voice duo mate Harvie S and the pianist Alan Broadbent. (Note: Jordan is a featured guest on the new album by the vocalese group The Royal Bopsters — ArtsFuse review)
Over the past few years we here in the Boston area have been treated to wonderful Jordan birthday shows with pianist Yoko Miwa and her trio at Cambridge's Mad Monkfish. While that show can't happen here this year, at least we can still catch her virtually, courtesy of the Smalls livestream. Spike Wilner's clubs (Smalls and Mezzrow) have been livestreaming and archiving their shows since 2007, as a way of capturing live jazz for the historical record, so they were pandemic-ready. Access to livestreams is free by creating an account (email/password); donations encouraged. For a contribution of at least $10, you can get access to the archived shows, as well.
Hélio Alves/Paul Socolow–Projeto do Momento, livestream, Soapbox Gallery, Brooklyn, November 21, 8–9 p.m.
Another New York venue, Brooklyn's Soapbox Gallery, has been presenting wonderful livestream shows. On November 21, two excellent musicians, Brazilian-New York pianist Hélio Alves and bassist Paul Socolow (both of whom have some Boston in their backgrounds) will bring their tasty take on Brazilian jazz to the digital stage. The two were part of one of the last pre-pandemic shows I saw in late February when they came to Scullers with Brazilian singer/songwriter/guitarist Vinicius Cantuária (my review). In their new project, they're aiming to reflect "this moment of the mutual respect between the two musicians, with the modest intent of continuing to explore the common musical ground between a 'Paulista' and a New York 'Gringo'… and hopefully putting a bit of joy out onto the airwaves." For this performance they will be joined by drummer Dennis Bulhões. The Soapbox Gallery streams are free, but you are strongly encouraged to donate whatever you can to the musicians.
Miguél Zenon and Luis Perdomo, El Arte del Bolero, Facebook livestream, November 27, 5 p.m. EST
For this special livestream concert, two master Latin musicians, the Puerto Rican alto saxophonist and composer Miguél Zenon and Venezuelan pianist Luis Perdomo, will focus on the art of the bolero and selected classics from the Latin American songbook. The concert will be streamed live on Zenon's Facebook page. Suggested donation is $10.
MetLiveArts—Seasons: A Song Cycle for Guitar Quartet, livestream, The Metropolitan Museum of Art, December 1, 7–7:30 p.m.
This livestream features the Seasons Guitar Quartet—the excellent jazz guitarists Anthony Wilson, Steve Cardenas, Chico Pinheiro, and Julian Lage—in the
#MetLiveArts
digital premiere of "Seasons: A Song Cycle for Guitar Quartet." The piece was created by guitarist, composer, and arranger Wilson specifically for master luthier John Monteleone's "The Four Seasons" guitars. Conceived as a complete musical ensemble and decorated with precious stones, gold, and silver, each guitar visually and sonically reflects the mood of one of the four seasons. The concert is presented in conjunction with the exhibition "Making The Met, 1870–2020," on view through January 3. Learn more:
met.org/MakingTheMet
— Evelyn Rosenthal
Sittin' In: Jazz Clubs of the 1940s and 1950s, by Jeff Gold. Harper Design, 260 p, $39.99
Most direct pitch: serious jazz fans should have this book. Loads of little-seen photos of performers (stars and should-be-remembered) and fans (soldiers to hipster to cosmopolitans from across the USA). Interviews that include Sonny Rollins and Jason Moran and overall a sharp, clear explanation of a long-gone era of musical and social exploration. The plain fact: as Bop got less Be and more Teen, almost all these music scenes faded from public memory. But if you're hesitating at all, here's my choice for a secret delight. Never seen such a generous example of printed performance bills, posters for the clubs themselves, menus and matchbook covers and, above all, souvenir photos sold to customers. This volume delivers the ambience of vanished music operations.
— Milo Miles
---
Theater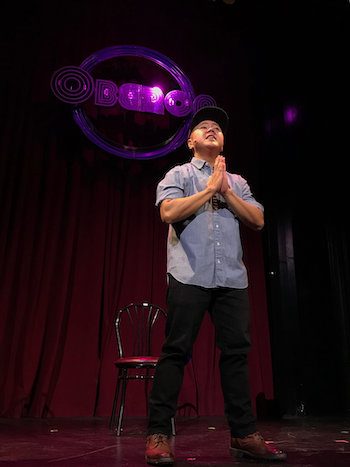 Queer Heartache, created and performed by Kit Yan. Directed by Jessi D. Hill. Streaming at Virtually OBERON through November 27.
"Kit Yan is an award-winning, queer, trans, Asian-American poet from Hawaii. Queer Heartache is their solo slam poetry show that explores their identities, asks what queer hearts and families are made of, and interrogates the forces that constantly work to break them apart. The show is a testament to the resilience of queer love in all its forms."
The Legion Tapes, a new sci-fi theater podcast written by Erin Lerch and directed by Josh Glenn-Kayden.
Makes sense to me, given that our own meltdown has become routine. We need to spice it up with "radio broadcasts from an alien apocalypse." The podcast features "a cast of 14 actors with Boston ties." The project launched last week and just dropped episodes 4-6. The dystopian setup: "Selections from an archive chronicling the world after the end. The alien Legion takes over worlds and absorbs the sentients of those worlds. They've assimilated eleven species so far, and humanity is next on their list. But even after the nations of the world fall, and even after being reduced to communicating solely by radio, humanity's fighting back. "
The Boston Project Podcast
"The Boston Project is SpeakEasy Stage Company's new works initiative, which supports the creation of new plays set in the Greater Boston area. In an effort to reach a wider audience and engage with new work even while in quarantine, the company has launched a new wing of this program – the Boston Project Podcast!" A new episode each Friday. We are up to episode 4 (I believe) of MJ Halberstadt's The Usual Unusual, directed by Megan Sandberg-Zakian.
The action centers on a "scrappy and quaint bookstore where Boston's LGBTQ+ community has gathered to shop, organize, and flirt since the '70s. When the store's charismatic founder Penn announces his retirement, neurotic staff-member Charlie persuades him to pass leadership on, rather than close the store. The staff's efforts to unite a fractured community under one banner – or simply coordinate a weekly reading night — stoke generational disputes about identity, community, and trauma, and lead to fraught and hilarious results."
Much Ado About Nothing by William Shakespeare. Directed and adapted by Bryn Boice. Staged (virtually) by Hub Theatre Company of Boston. The show will be performed live online at 7:30 p.m. on November 20, and 21 and also at 4 p.m. on November 15. All performances are Pay-What-You-Can. Go here for tickets.
"Beatrice and Benedick hate each other so much… it must be love! Classical Shakespeare and modern technology collide in Hub Theatre's take on Shakespeare's comedically combative courtship. With witty wordplay, memorable misadventures and modern miscommunications, this timeless romantic comedy explores the many masks we wear (both literally and figuratively) when it comes to finding love. The production features twelve local actors: Nettie Chickering, Michael John Ciszewski, Lauren Elias, Jessica Golden, Lorraine Kanyike, Johnny Kinsman, Jamie Hernandez, Robert Orzalli, Jon Vellante, Regine Vital, Arthur Waldstein and Micheline Wu.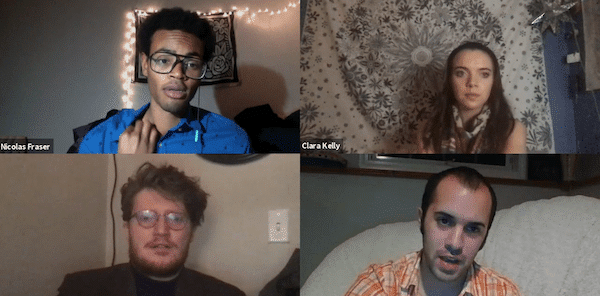 Perfect Fifths by Bret Bucci. Directed by Rachael Miles. An online reading presented by The Forge Theater Lab. Available on The Forge's Youtube Channel through November 22. Free with donations accepted.
"The moment young violinist Nicholas has been working for his whole life has arrived: his debut concert at Aviezar Hall. But when a woman arrives from Wyoming claiming to be his long-lost sister, a web of manipulation threatens to silence every truth he knows about himself. The characters in this play deal with the weight of wondering, 'are the people closest to you the most trustworthy?' says playwright Bret Bucci."
Unbothered
On Demand through December 9
"Nationally acclaimed, Boston-born artist Oompa returns to OBERON to premiere new songs and perform old favorites in a new show that highlights the evolution of herself, music, and artistry. The performance is captured for streaming by The Loop Lab, a BIPOC-led nonprofit whose mission is to empower Womxn and People of Color in careers in the media arts."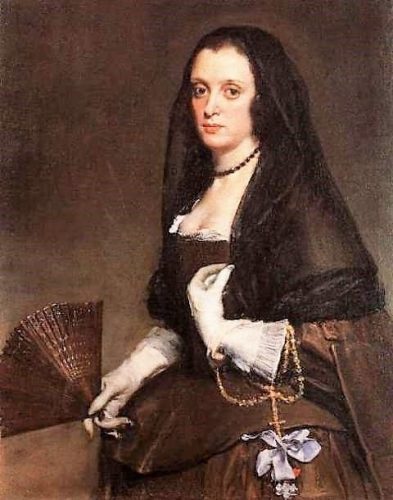 The Courage to Right a Woman's Wrongs (Valor, Agravio y Mujer) by Ana Caro. Directed by Melia Bensussen. A staged reading from Red Bull Theatre, presented in association with Diversifying the Classics | UCLA, streaming on November 16 at 7:30 p.m.
A very intriguing chance to see the revival of a script by one of the Spanish Golden Age's "most accomplished female playwrights." Presented in a brand new English translation, the play is "a comedy of wild intrigue and lively ingenuity in which Leonor crosses geographical boundaries and defies social expectations of gender in order to bring her fickle lover to justice and restore her lost honor."
The livestream benefit reading will feature Anita Castillo-Halvorssen, Helen Cespedes, Natascia Diaz, Carson Elrod, Anthony Michael Martinez, Sam Morales, Alfredo Narciso, Ryan Quinn, Luis Quintero, and Matthew Saldivar.
Dream Boston Plays, a new series of short audio plays produced by the Huntington Theatre Company: By the Rude Bridge by Melinda Lopez; Overture by Kate Snodgrass; McKim by Brenda Withers; and The 54th in '22 by Kirsten Greenidge. Seven additional titles have been added to this series of short audio plays, entitled Dream Boston. Four plays were posted in July; the next seven are now being released. They are available on the Huntington's website, as well as on Apple, Spotify, Google Podcasts, and Stitcher.
"Conceived and commissioned by the Huntington artistic department, the company asked Huntington Playwriting Fellow alumni Kirsten Greenidge, Kate Snodgrass, and Brenda Withers, and Huntington Artist-in-Residence Melinda Lopez, to imagine their favorite locations, landmarks, and friends in a future Boston, when people can once again meet and thrive in the city – a vision of a future Boston that is somewhere between dream and reality.
"This next set of 7 plays includes works by local artists John Oluwole ADEkoje, Miranda ADEkoje, J. Sebastián Alberdi, Rosanna Yamagiwa Alfaro, Elle Borders, Patrick Gabridge, and John Kuntz. Each play is set at a specific local landmark with 1-3 characters, and is about 6 minutes in length. The local landmarks that serve as settings for this round of audio plays include Franklin Park, Harvard's Memorial Church, the Harvard Art Museums, the Old State House, the Fenway nightclub Machine, Harrison Avenue, and Malcolm X Boulevard."
This Is Who I Am by Amir Nizar Zuabi. Directed by Evren Odcikin. Presented by PlayCo and Woolly Mammoth Theatre Company, in Association with American Repertory Theater, Guthrie Theater, and Oregon Shakespeare Festival. A virtual event, streaming from December 5 to January 3. 2021. This event is ticketed through Woolly Mammoth Theatre Company.
World premiere of a script that "explores the unpredictable nature of grief and the delicacy of family connection across geographical and generational divides." The production will be broadcast live for each performance. "Two actors perform a balancing act of care and resentment, closeness and vast separation, as they cook in real time over video chat. Separated by continents, an estranged father and son reunite over Zoom. From their respective kitchens in Ramallah and New York City, they recreate a cherished family recipe and struggle to bridge the gap between them, one ingredient at a time." The cast includes Ramsey Faragallah (Dad) and Yousof Sultani (Son).
Theater of War Frontline Mount Sinai streaming on November 19 at 7 p.m. EST.
This innovative (and powerful) project "presents dramatic readings by acclaimed actors of scenes from ancient Greek plays to help nurses, doctors, EMTs, first responders, administrators, and other heath care providers engage in healing, constructive discussions about the unique challenges and stressors of the COVID-19 pandemic. This event will use Sophocles' Philoctetes and Women of Trachis to create a vocabulary for discussing themes such as personal risk, death/dying, grief, deviation from standards of care, abandonment, helplessness, and complex ethical decisions. The project aims to foster connection, community, moral resilience, and positive action." Featuring performances by Frances McDormand, Marjolaine Goldsmith, Frankie Faison, and Nyasha Hatendi.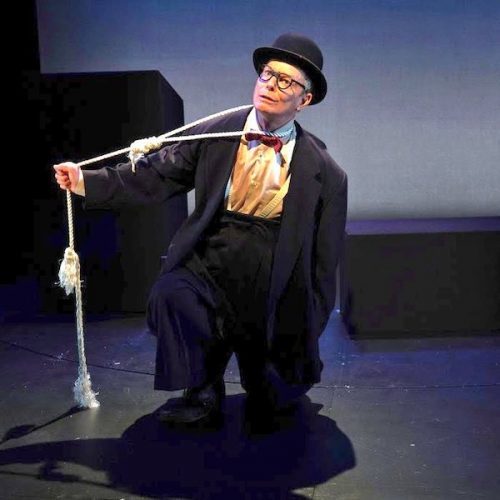 On Beckett / In Screen. An Exploration of the Works of Samuel Beckett, conceived and performed by Bill Irwin. Directed for Camera by M. Florian Staab and Bill Irwin. Presented by Irish Repertory Theatre, November 17 through 22.
"Bill Irwin can't escape Samuel Beckett. The pandemic hasn't changed this. Two years ago, Irwin took the Irish Rep stage to premiere On Beckett, his award-winning meditation on Samuel Beckett's works and language. Since then, COVID-19 has upended daily life worldwide, and live theatre is on hold as venues stand empty. In this time of anxiety and loss, Irwin revisits the words of Samuel Beckett, and returns alone to the Irish Rep digital stage, to bring us On Beckett / In Screen, a new meditation filmed for our current times."
Hershey Felder as Claude Debussy – Live From Florence, livestreaming on November 22 at 5 p.m. PST, 7 p.m. CST, and 8 p.m. EST.
Actor/pianist/playwright Hershey Felder's very personal journey through the beloved city of Paris through the music of Claude Debussy ("Clair de Lune," Prélude à l'après-midi d'un faune, La Mer, Children's Corner and more …). The show explores how this music shaped a whole new world of color in sound. This new world of "musical impressionism" gave us the beginnings of what we have come to know as "Movie Music."
Jack and the Beanstalk: A Musical Adventure, by Julia Riew and Ian Chan. Directed by Rebecca Aparicio. Presented by the American Repertory Theater, from November 27 at 6 p.m. to January 4, 2021. Household tickets for $20 with a pay-what-you-can option for the streaming production.
"The annual family holiday show goes virtual this Thanksgiving with a new, 45-minute Zoom musical that takes us on an epic journey through Storyland. The vivid imaginations of Harvard undergraduates Julia Riew and Ian Chan (the creators of last season's Thumbelina) transform this classic fairy tale into a contemporary celebration of the power of kindness, courage, determination and creativity to overcome life's obstacles. "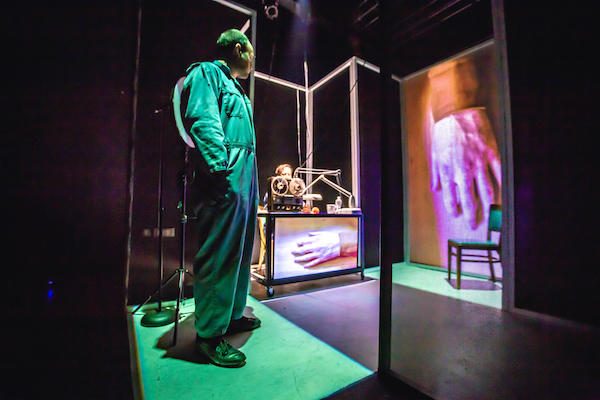 </remnant>, conceived and created by Theater Mitu. Directed by Rubén Polendo. A virtual production presented by the New York Theater Workshop, from November 16 through November 24.
"War is inevitable — but there are miracles. Every day millions of people die, yet we live as if death will never touch us." – St. Vyasa, The Mahabharata
"These words sit at the heart of one of the greatest epic poems—a meditation on war, death, and loss. Its core question is of a particular resonance: what should we fight for and why?"
"In an attempt to understand this exact question, Theater Mitu gathered hours of interviews with a range of communities worldwide: current and past members of military forces; citizens who have been directly affected by war; people diagnosed with terminal illness and their families; doctors, nurses, spiritual leaders, scholars, teachers, mental health professionals and artists. As they touch upon, come to the edge of, and often confront death, each interview becomes a portrait of what is left behind—a remnant.
"In a time of seismic loss, where communities are prohibited from gathering en masse, Theater Mitu has reimagined the original live theatrical production of Remnant into an interactive digital experience titled </remnant>. Engaging Theater Mitu's anti-disciplinary practice, where company members create and shape every aspect of the work, this piece will interject the interviews with found text, video/film, interactive web design and new media to create a unique online theatrical experience offering audiences an opportunity to gather virtually as a community. It will affirm how loss can scar us, shape us, and at times propel us towards change—towards understanding what we should fight for and why."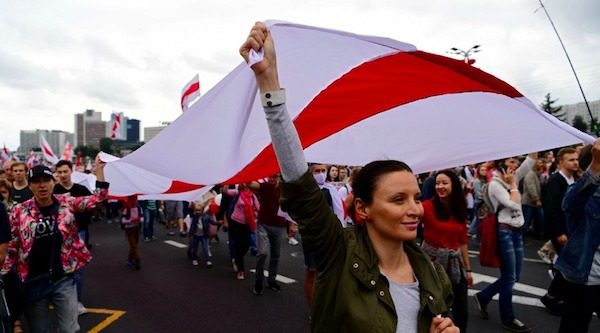 Insulted. Belarus(sia) by Andrei Kureichik, November 17 through 18. Streaming via ZOOM of a staged reading presented by Arlekin Players Theatre and RogueMachine Theatre. On November 16 at 8 p.m in Russian (with English subtitles, directed by Igor Golyak) and on November 17 at 8 p.m.in English, directed by Guillermo Cienfuegos. The series of events will culminate in a streamed artists conversation on November 19 at 11 a.m. EDT, with directors Golyak and Cienfuegos, playwright Kureichik, and translator Freedman, moderated by Dr. Barbara Wallace Grossman.
With so many of our theaters doing so damned little to respond to the times — endangered democracy, perfidious social media, eight million unemployed, the mega-rich becoming even richer — these online staged readings should be commended. Kureichik wrote his play right after the debacle of the Belarus election. He is a member of the Coordination Council of Belarus — a group working to lead the transition to a new government and institute free elections. Many in the troupe are now in prison: Kureichik is in hiding. For me, the reading offers Zoom's usual theatrical drawbacks: a succession of close-ups that invite in-yer-face disconnection and bouts of overacting. I am not sure that the script is successful as multidirectional political drama — good versus evil is a settled matter — but the dramatist's depiction of dissent's endurance in the face of brutal tyranny is an affecting piece of witnessing. It was heartening to see it, and to hear from the courageous playwright during the post-reading discussion. It is not often a writer tells you what it is like fighting the good fight in medias res. My Arts Fuse commentary here.
Artsakh: A Cry From the Mountains, an evening dedicated to Armenia, featuring Hayk Demoyan, former director of the Armenian Genocide Museum-Institute. Presented by Arlekin Players Theatre, co-producer Sara Stackhouse of BroadBand Collaborative, and presenting partner Cherry Orchard Festival via ZOOM, November 19 at 7:30 p.m. Tickets are FREE with reservation. Donations encouraged to benefit Hayastan All Armenian
Fund. For more information or to reserve a Zoom spot, visit arlekinplayers.com or call (617) 942-0022.
"The evening will include additional performances and remarks from Arthur Ghukasyan of HIGH FEST International Performing Arts
Festival, Vahan Badalyan of the National Centre of Aesthetics and Art Director of Small Theatre in Yerevan, cellist Karen Ouzounian, artist Kevork Mourad and members of the Arlekin Players Theater Company."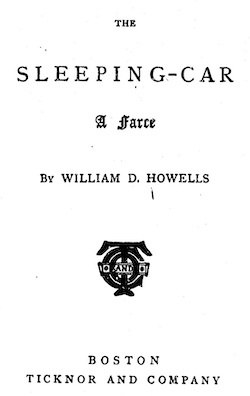 Self-Sacrifice: A Farce-tragedy by William Dean Howells. Directed by John Long. Staged via the Metropolitan Virtual Playhouse, premiering at 8 p.m. (EST) on November 19. The video will be available through November 25 on the Playhouse webpage, the Metropolitan Playhouse YouTube channel, and the Metropolitan Playhouse Facebook page
A short (30 minute) play from 1911 by William Dean Howells, an editor and novelist I admire. I have been reviewing theater for decades and the Obie award-winning Metropolitan Playhouse is doing something I thought I would never see — an opportunity to see productions of Howells's plays. Yes, they are nineteenth century sit-coms, ground out for cash by the Dean of American Letters, but they contain flickers of the humor and sting of Howells's social criticism. "The Smoking Car," presented in July, was amusing.
"Isobel Ramsey sets out to shame the man she loves for spending so much time with her when she hears from a meddlesome friend that he is engaged to another woman. She adopts the most dissolute habits she can conceive — drinking, smoking, speaking coarsely! — and is less well equipped for one than the last. Only when the truth comes out — that she has had his heart and hand all along — can the hard conflict between true love and moral duty be revealed by this giddy comedy."
— Bill Marx
---
Visual Art
As the COVID pandemic continues and expands over much of the country, art museums continue to come up with more creative ways to connect with audiences not quite ready to visit in person, including exhibition tours, gallery talks, and even cooking classes. Below is a brief roundup of online happenings for November. All of these museums are also open to the public for those who want more traditional visits. Check websites for hours and ticketing information.
The Museum of Fine Arts is offering "Creative Watercolor Online" starting on November 2. The five session studio art series is open to teens and adults, age 16 and above and runs through November 30. Classes take place on Mondays from 9:30 a.m. to 2:00 p.m. and will explore both wet and dry techniques as well as abstract and "observational" drawing styles. Tickets are available on the MFA website, MFA.org.
The Florence Griswold Museum in Old Lyme is offering virtual tours both of the late Georgian mansion where Florence Griswold housed and fed a generation of New England artists during their summer working seasons and the current exhibition Nothing More American': Immigration, Sanctuary, and Community: An Exhibition by Matthew Leifheit. Leifheit, a Brooklyn-based photographer, photographed a Pakistani-American family who, in 2018, took refused from deportation officials in the First Congregational Church of Old Lyme, a project commissioned by The New Yorker. The exhibition, which is currently on view in the museum adjacent to the Griswold house, includes period paintings and prints of the church along with Leifheit's photographs, in a dialogue between past and present. Both these tours are available free via the Griswold's website.
— Peter Walsh
---
Classical Music
Masur conducts Dvorak and Ives
Presented by Boston Symphony Orchestra
November 19, 12 p.m.
Steam online (ticketed)
The BSO returns to Symphony Hall for the first time since March. This taped opening program features Ken-David Masur conducting Dvorak's New World Symphony, Charles Ives's The Unanswered Question, and a chamber group from the orchestra performing Florence Price's String Quartet in G.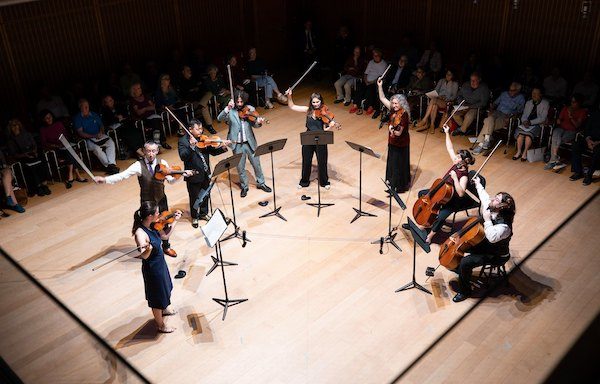 The Shape of Joy
Presented by A Far Cry
November 21, 8 p.m.
Stream online (ticketed)
The Criers' virtual season continues with an aptly themed program comprising pieces by Akshaya Avril Tucker (Breathing Sunlight), Caroline Shaw (Limestone & Felt), and Mozart (the String Quintet no. 1 in B-flat).
Wilkins conducts Montgomery, Still, and Ellington
Presented by Boston Symphony Orchestra
November 26, 12 p.m.
Stream online (ticketed)
Thomas Wilkins conducts the BSO in pieces by Jessie Montgomery, William Grant Still, and Duke Ellington. He's joined by pianist Aaron Diehl and narrator Charlotte Blake Alston. Additionally, there's a chamber performance by BSO musicians of Osvaldo Golijov's Lullaby & Doina.
— Jonathan Blumhofer
---
Roots and World Music
Even as the temperatures drop, some hardy souls are continuing with outdoor, distanced live music. Longtime ska and rocksteady titans Pressure Cooker will be in the Reggae Takeova backyard on November 22. In Waltham, the Craft Food Hall Project is still presenting music on its patio every Saturday. Next up are the Gravel Project on November 21. And the Porch in Medford welcomes blues, funk, and bluegrass outfits to its indoor stage several times a week. The soul-jazz of the B-3 Kings are heard every Wednesday.
On the streaming front, Club Passim has East Boston Mariachi queen Veronica Robles on November 23, and on November 29 the all-star unit Sawaari, which draws on North African, Italian, Middle Eastern and Mediterrean grooves.
Doc NYC is also streaming docs about Tiny Tim, Frank Zappa, Shane McGowan, Ronnie Scott's Jazz Club, Soundcloud rappers, and trumpeter Wallace Roney.
— Noah Schaffer
---
Author Readings
Dana Alison Levy/ Yamile Saied Mendez & Linda Camacho /Marietta Zacker
Above All Else & Furia
November 16 at 7 p.m.
Free
"In Above All Else, a novel as riveting, irresistible, and heartbreaking as Into Thin Air, teen climbing prodigies Rose and Tate attempt to summit –and survive — Mount Everest. Furia is a powerful contemporary YA for fans of The Poet X and I Am Not Your Perfect Mexican Daughter set in Argentina, about a rising soccer star who must put everything on the line — even her blooming love story — to follow her dreams."
Ruth Ben-Ghiat
Strongmen: Mussolini to the Present
November 16 at 7 p.m.
Free with suggested $3 contribution"Ruth Ben-Ghiat is the expert on the "strongman" playbook employed by authoritarian demagogues from Mussolini to Putin—enabling her to predict with uncanny accuracy the recent experience in America. In
Strongmen
, she lays bare the blueprint these leaders have followed over the past 100 years, and empowers us to recognize, resist, and prevent their disastrous rule in the future."
Roxane Gay, Rebecca Kirby, Tracy Lynne Oliver
The Sacrifice of Darkness
November 17 at 8 p.m.
Tickets are $30 with book and signed bookplate included
"Roxane Gay, Tracy Lynne Oliver, and Rebecca Kirby adapt Gay's New York Times short story "We Are the Sacrifice of Darkness" as a full-length graphic novel, expanding an unforgettable world where a tragic event forever bathes the world in darkness. Following one woman's powerful journey through this new landscape as she discovers love, family, and the true light in a world seemingly robbed of any. As she challenges notions of identity, guilt, and survival she'll find that no matter the darkness, there remains sources of hope that can pierce the veil."
Lisa Feldman Barrett
7 1/2 Lessons About The Brain
November 19 at 7 p.m.
Tickets are free, $30 if including a copy of the book
"Have you ever wondered why you have a brain? Let renowned neuroscientist Lisa Feldman Barrett demystify that big gray blob between your ears. In seven short essays (plus a bite-sized story about how brains evolved), this slim, entertaining, and accessible collection reveals mind-expanding lessons from the front lines of neuroscience research. You'll learn where brains came from, how they're structured (and why it matters), and how yours works in tandem with other brains to create everything you experience. Along the way, you'll also learn to dismiss popular myths such as the idea of a 'lizard brain' and the alleged battle between thoughts and emotions, or even between nature and nurture, to determine your behavior."
J.R. Hirsch
Shake Strain Done: Revolutionize the Way You Do Cocktails At Home
November 20 at 7 p.m.
Tickets are $5 suggested donation
"Are you done with generic gin and tonics, mediocre Manhattans and basic martinis? You can use pantry staples and basic liquors to produce more than 200 game-changing craft cocktails worthy of a seat at the bar. Many cocktail books call for hard-to-find ingredients and complicated techniques that can frustrate home cocktail makers. Shake Strain Done shows a better way."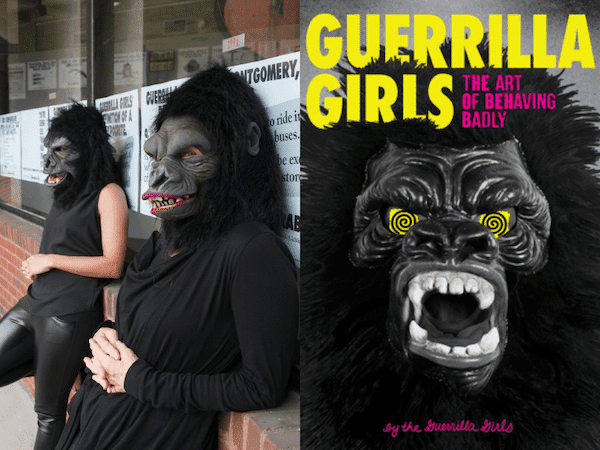 Guerilla Girls
Guerilla Girls: The Art of Behaving Badly
November 23 at 7 p.m.
"In 1985, a group of masked feminist avengers—known as the Guerrilla Girls—papered downtown Manhattan with posters calling out the Museum of Modern Art for its lack of representation of female artists. They quickly became a global phenomenon, and the fearless activists have produced hundreds of posters, stickers, and billboards ever since. Guerrilla Girls: The Art of Behaving Badly catalogs the entire history of the Guerrilla Girls: their provocative street campaigns, unforgettable media appearances, and large-scale exhibitions."
— Matt Hanson