By Arts Fuse Critics
Pianist Kris Davis's Diatom Ribbons and the multi-disc set Nat King Cole's Hittin' the Ramp: The Early Years (1936-43) are among the albums that made more than one list.
Michael Ullman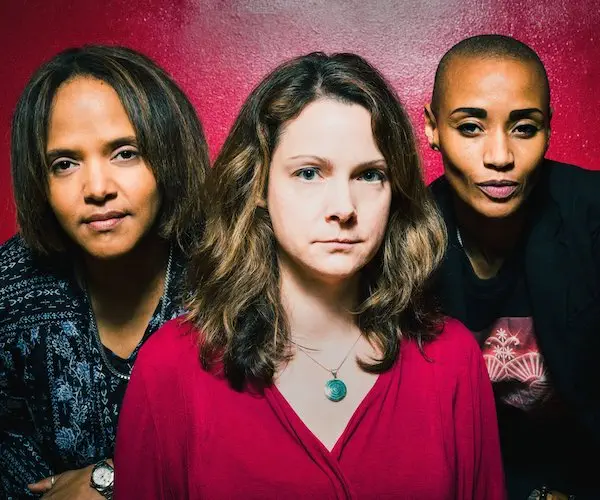 This year, pianist Kris Davis's Diatom Ribbons stood out in my mind: for its adventurousness (she improvised against vocal texts she hadn't previously heard) as well as for the musician's taste, and her nervy musicality. She improvised over a series of statements by Cecil Taylor. Davis seems simultaneously a worthy disciple of Taylor's and a compete original.
I heard Miguel Zenon's Sonero project live: it was one of the highlights of the year. It would have been a high point of most any year. I have also selected five intriguing, even unusual, (very) small band recordings, with (to me) unexpected personnel. With song titles such as "Demonic Possession is 9/10s of the Law," clarinetist and contra-alto clarinetist Ben Goldberg's record is a constant delight. Another trio album features trumpeter Ron Miles and guitarist Nels Cline. Neither of the discs listed has a bass player. The Canadian-born trumpeter Ingrid Jensen has dedicated her session to the memory of another Canadian musician, the late Kenny Wheeler. Finally, two saxophonists from different generations explore the influence of tenor saxophonist Warne Marsh, and a typically fine free session by pianist Matthew Shipp.
Best New Recordings:
Kris Davis, Diatom Ribbons
Miguel Zenon, Sonero: The Music of Ismael Rivera
Mark Dresser, Ain't Nothing But a Cyber Coup
Noah Preminger, Zigsaw: Music of Steve Lampert
Tomeka Reid, Old/New Cuneiform
Dave Douglas, Engage
Ben Goldberg, Good Day for Cloud Fishing
Ingrid Jensen and Steve Treseler, Invisible Sounds: For Kenny Wheeler
Mark Turner and Gary Foster, Mark Turner Meets Gary Foster
Matthew Shipp Trio
Reissues:
Nat King Cole, Hittin' the Ramp: The Early Years (1936-43)
Eric Dolphy: Musical Prophet: 1963 NY Studio Sessions
Mal Waldron, Free at Last
Louis Armstrong, Live in Europe
Johnny Griffin and Eddie Lockjaw Davis, Ow!
Vocal: Cyrille Aimee. Move On: A Sondheim Adventure
Latin Jazz: Wayne Wallace Latin Jazz Quintet, The Rhythm of Invention
---
Steve Feeney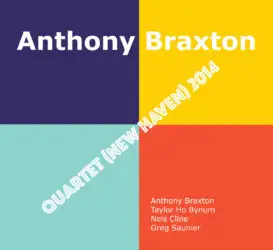 To quote a recent commercial, "Don't overthink it." Below is a list of new releases I liked a bit more than others during 2019. The order really doesn't matter, nor the fact that I didn't hear (nearly) everything that came out this past year. What I like best about these annual "best-of" lists: discovering good releases that I missed when I read other folks' favorites.
Kris Davis – Diatom Ribbons (Pyroclastic Records)
She seems to have found a way to take contemporary compositional trends and make them a vibrant earful.
Anthony Braxton – Quartet (New Haven) 2014 (Firehouse 12)
The venerable Braxton has never lost his genius; here he has assembled a worthy crew, with Nels Cline a standout.
James Brandon Lewis – An Unruly Manifesto (Relative Pitch Records)
Disc proffers an edgy feel (unruly is an understatement). Trumpeter Jamie Branch is a terror and the leader tests his horn's limits as well.
Jamie Branch – Fly or Die II: bird dogs of paradise (International Anthem)
This is an exciting player who understands the tradition of visceral jazz expression.
Gerald Cleaver & Violet Hour – Live at Firehouse 12 (Sunnyside)
Hard bop coming at you … hard. Your seat is dangerously close to the leader's drums.
Mark Turner Meets Gary Foster – (Capri Records)
Turner has perfected a Tristano-esque cool.
Rich Halley – Terra Incognita (Pine Eagle Records)
A wild man for decades, Halley continues to explore that terrible/wonderful place where the exhilarating goodies are kept.
Ethan Iverson Quartet – Common Practice (Live at the Village Vanguard/2017) (ECM)
Reminds me of a Chet Baker set, without the vocals. We need more deep but unassuming discs like this.
Tomeka Reid Quartet – Old New (Cuneiform)
Reid revives an aggressive jazz cellist approach that flourished a while back; here she matches with Mary Halvorson's exquisite quirkiness.
Joshua Redman – Come What May (Nonesuch)
Redman's virtuosity seems to have settled down into a ripe maturity, helped along with a seasoned quartet and some nice tunes.
---
Steve Provizer
Here is the best of what I reviewed: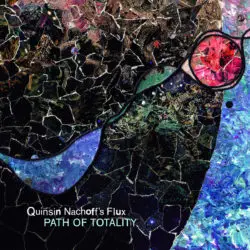 Jazz Concert Review: Christian McBride & Tip City — Mastery and Joy
Three masters at work, displaying a rare combination of instrumental and compositional skill, a charismatic musical vision, and a winning way with the audience.
Jazz Concert Review: Monterey Jazz Festival On Tour — at the Berklee Performance Center
A group put together from Monterey Jazz Festival veterans by pianist/music director Christian Sands, which featured Cécile McLorin Salvant, but with no single musician dominating the upbeat proceedings.
Jazz CD Review: Quinsin Nachoff's "Path of Totality" — Splendidly Distinctive
A recording of distinction, with a wide musical palette, put together with great attention to form and detail and performed with tremendous skill.
Jazz CD Review: Nat King Cole Hittin' the Ramp — The Early Years (1936-1943)
An enormous CD compendium that shows the evolution of Cole, from a pianistic prodigy to a seasoned stylistic synthesizer, and from a background singer to one of the foremost vocalists in jazz history.
---
Steve Elman
Best of 2019
I'll remember these gigs for many years to come: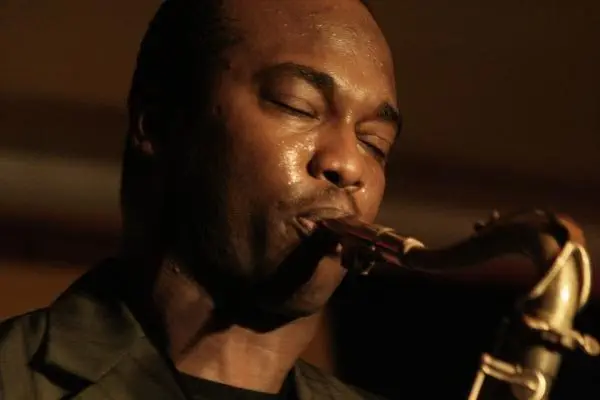 Boston Symphony Orchestra, with James Carter (ts / ss), conducted by Thomas Wilkins – at Symphony Hall on March 23. Not to slight the BSO's swinging execution (and Wilkins's leadership) in a very strong performance of Duke Ellington's "Tone Parallel to Harlem" (1951), but the crown jewel of the evening, and a triumph for all concerned, was James Carter's blistering performance of a piece written for him, Roberto Sierra's "Concerto for Saxophones and Orchestra" (2002).  The normal decorum of Symphony Hall fell away as the audience erupted in applause and vocal appreciation for Carter  — after just the first movement. Ovations followed each subsequent section, and a standing O at its conclusion prompted Carter to return to the stage for a solo performance of "Lift Ev'ry Voice and Sing." It was a jaw-dropping achievement for one of the greatest saxophonists alive today.
Dave Douglas (tp), Elan Mehler (p), Dominique Eade (vo), John Gunther (ts / ss / fl /cl), Simón Wilson (b), Dayeon Seouk (dm) – at Scullers on May 23. This ensemble came in with very little advance warning or promotion, and it delivered a crystalline evening of music based on haiku. The concept apparently was Mehler's, and it appears that he intends to release some version of the music next year as part of his subscription vinyl service, Newvelle Records. But Douglas was a full participant, contributing beautiful originals, sensitive solos, and illuminating commentary from the stage. The third partner, our own master of song Dominique Eade, made the sound of the ensemble distinctive and (as always) contributed a towering musical intelligence.
Cecile McLorin Salvant (vo) & Sullivan Fortner (p) – Barbican Hall, London, England, on November 16. This was not a New England gig, of course, so it is perhaps beyond the frame of our mandate, but it is indelibly stuck in my memory nonetheless, and it whetted my appetite for McLorin Salvant's upcoming local date at Jordan Hall (February 7, sponsored by the Celebrity Series). I was lucky enough to be in London at the beginning of the London Jazz Festival and saw this incandescent performance — my first experience hearing CMS in person. I have never before heard a singer delve so deeply into songs with such economy and authority. Her superb command of language and pitch, her attention to every detail of each lyric, and her relaxed presence onstage all contributed to a level of intensity that held an audience of 2000 silently spellbound.
Everything she sang was glorious, but I particularly remember the juxtaposition of her own "Left Over" (a song of abject subjugation) and Bessie Smith's "Easy Come, Easy Go" (a song of brassy defiance), a perfect medley of Bob Dorough's "Nothing Like You" and "I'm Hip," and two thrilling performances of pieces from Brecht and Weill's The Threepenny Opera, "The World Is Mean" and "The Black Freighter."  I must not leave out the brilliance of Sullivan Fortner, who managed to be a telepathic accompanist and a soloist with Oscar Peterson chops and Red Garland taste.
Eddie Palmieri (p), with Jonathan Powell (tp), Louis Fouché (as), Luques Curtis (b), Vicente "Little Johnny" Rivero (cga), Camilo Molina (tim, per) – at Scullers on November 30. The Sun of Latin Music still shines brightly. From the stage, Palmieri said this group is the "best Latin jazz band I've ever had." He should know, and the band certainly sounded top-notch to me. Palmieri's piano work shows not a whit of accommodation to his 82 years – he still draws on McCoy Tyner and Thelonious Monk, enriching his already comprehensive Latin vocabulary with pungent harmony and adventurous tone clusters. And the trumpet work of Jonathan Powell and the rhythm team of Little Johnny Rivero and Camilo Molina were particularly stellar.
And I'll add just two more CD releases to the ones mentioned by my colleagues: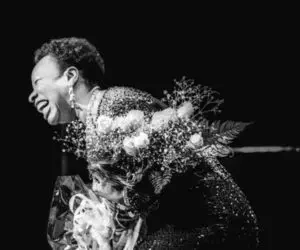 Betty Carter, The Music Never Stops (Blue Engine), with John Hicks, Cyrus Chestnut, and Geri Allen (p), Lisle Atkinson and Ariel Roland (b), Clarence Penn and Kenny Washington (dm), with big band and strings. An unforgettable concert performance by one of the great masters, recorded in March 1992, appearing on CD for the first time. Every aspect of Carter's art is amply displayed here, and the experience of hearing her effortlessly in charge and unrelentingly on top for more than 70 minutes is breathtaking. One medley in particular sticks with me: "Most Gentlemen Don't Like Love" (Cole Porter), "Everything I Have Is Yours" (Harold Adamson / Burton Lane), and Carter's own "Make Him Believe," in which she flashes from Porter's wry wit (given a sharp Carterian edge) to an achingly exquisite song of knowing sacrifice.
Various Artists (including Fats Waller, Coleman Hawkins, Count Basie, and John Kirby), The Savory Sessions (Mosaic). Mosaic once again has contributed something invaluable to the legacy of recorded music: a six-CD set of live performances from radio broadcasts in the late 1930s, captured by Bill Savory, a professional studio engineer who seems to have been tuned in at just the right times. Almost none of the material has ever appeared on record before, and it has never sounded as good as it does here. So much of the music is definitive that this set is a must-have for anyone who loves the great jazz artists of the period. Waller's reputation as a captivating live performer is documented here, with all the personality and virtuosity you could ask for. The Basie band is here, at its peak. John Kirby's band is revealed to be far more than the elegant society combo it is typically assumed to be. And the extended performance of "Body and Soul" by Coleman Hawkins is worth the $99 cost of the set all by itself. Like all of Mosaic's beautiful boxed sets, this is a limited-edition release, so if you want to hear what it was really like to be in a jazz club in that great era, do not hesitate to snap this up.