By Katrina Holden-Buckley
There can be little doubt that the urgency of the opera's message about equality is as relevant as ever.
Freedom Ride. Composer and librettist Dan Shore. Directed by Tazewell Thompson. A workshop staging by MassOpera at the Strand Theatre, 543 Columbia Road, Dorchester, MA, on November 3 at 3 p.m.
This coming Sunday, Dan Shore's opera Freedom Ride will premiere in its entirety for the first time in a workshop production by MassOpera. This one-time matinee will be performed in a concert presentation, with a full orchestra, before the work moves to its first fully staged iteration as part of Chicago Opera Theater's 2019/2020 season.
The opera revolves around Sylvie Davenport, a young black woman from New Orleans who joins up with the Freedom Riders, who were an important part of the Civil Rights movement in the South during the early 1960s. The narrative follows her struggles when she becomes part of a group trying to help a community desegregate the public bus system. Initially, Sylvie is drawn into the fight because of her attraction to an activist, Clayton. After her personal life starts to fall apart, she has to face difficult decisions regarding whether she is truly dedicated to the cause.
Following MassOpera's rebrand several seasons ago, the work's message dovetails with their new mission, which is geared toward social justice: "MassOpera cultivates experiences for artists and audiences that challenge the status quo and reflect our diverse community." There can be little doubt that the urgency of the piece's message about equality is as relevant as ever. MassOpera continues to strive to represent diversity and equality through both its casting and programming.
I spoke to MassOpera executive director Will Neely, composer and librettist Dan Shore, conductor Lidiya Yankovskaya, director Tazewell Thompson, and soprano Alicia Russell about the challenges posed by the opera and the appeal of the Strand Theatre as their chosen venue.
---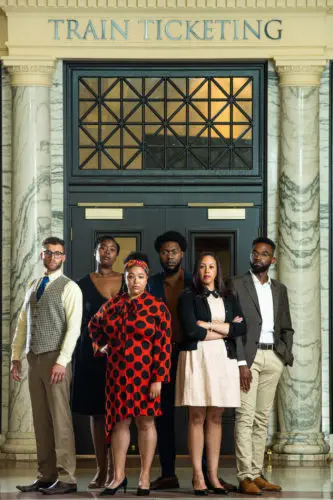 The Arts Fuse: Can you speak to how the opera fits in with the company's mission statement?
Will Neely: It's important with presenting Freedom Ride at The Strand Theatre that we are in a neighborhood whose residents are directly reflected on stage. Let's not forget the blight on Boston that was the busing crisis in the mid-to-late '70s. People's ugliness came to the fore. Imagine white adult men and women screaming violently at little black children trying to go to school. It's unfathomable. This may not be New Orleans, but many courageous men and women fought to make Boston a more diverse, welcoming, and inclusive community. While there is much to be done, we want to honor all the activists throughout the US who have fought and died for progress.
AF: I'm interested in the unusual developmental process for this piece. Can you speak to that a bit?
Dan Shore: Freedom Ride started as about 20 minutes of music performed at a fundraising gala at Longue Vue House and Gardens in New Orleans. The idea was that people would be so excited about it that the museum would be able to raise enough money for a full production of the opera, which would premiere two or three years later. And although things didn't quite turn out as originally planned — and when do they ever? — it kicked off a series of smaller performances throughout New Orleans over time, and that helped build up some enthusiasm for the project. So, as I was adding new scenes and arias, we had performances at Xavier University of Louisiana, at Trinity Episcopal Church's Bach Around the Clock celebration, at French Quarter Fest, and eventually at an amazing showcase at the Marigny Opera House, which featured about half of the score.
Each time we were getting ready for another performance I had to think about who was available to sing, what were the physical limitations of the space, and how would we be able to fit in rehearsal time. And all of these very practical backstage considerations ended up having a huge part in shaping the final piece.
To take just one example, our choir director, John Ware, was unable to make the performance at Longue Vue because of a prior commitment. But one of our baritone voice students, Dedrian Hogan, had taken a year of conducting classes and had demonstrated a lot of talent leading a choir. So the spiritual "Ride the Chariot" was written as a call-and-response with a baritone soloist who would then conduct the rest of the singers onstage.  That grew into the character of Tommie, who serves as the de facto head of the chorus throughout the entire opera.
AF: Were there other specific things your students in New Orleans did to shape these characters?
Shore:  Honestly, I could write a book about my students and how much of them went into this opera. I heard their speaking voices in my head when I wrote the libretto, and I heard their singing voices in my head when I wrote all of the music, down to the actual chorus parts. And, of course, they were the ones performing the workshops in New Orleans, and we would talk through things, and make changes based on what they did. Sometimes I would write a phrase one way, they would sing it a different way that they thought sounded more natural, and then I would go back and change what I had written to reflect that.  There is no way I could have ever even considered writing this opera without them. (Shore joined Boston Conservatory at Berklee in 2016 and is an instructor of music theory.)
AF: For audiences who saw your opera The Beautiful Bridegroom when MassOpera produced it two seasons ago, how does Freedom Ride fit in with your other work?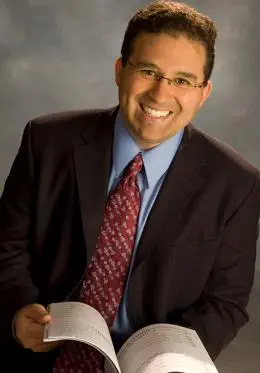 Shore: Well, whatever the characteristics are that make my music sound like my music are definitely still there. But The Beautiful Bridegroom was a frothy neoclassical comedy set in 18th-century Copenhagen, and I always pictured the score as my take on what Prokofiev's take might have been of Mozart's take on a Danish comedy of manners. Freedom Ride takes place in New Orleans in 1961, and the score is inspired by all of the spirituals, gospel music, and protest songs you would have heard there at that time. Also, the chorus of student activists is a huge, huge part of Freedom Ride. Hundreds of people took part in the Freedom Rides, and every single one of those people has a fascinating story to tell. The hero of this opera is Sylvie, but the chorus is there to remind us that she is also part of an entire movement of heroes.
AF:  Can you characterize the nature of the show's music?
Lidiya Yankovskaya: Dan is a superb dramatist, sets text impeccably, and has a deep understanding of the voice. The drama and the singing are one, and the vocal lines are lyrical and organic. I've been wanting to perform his work for some time. When I learned about Freedom Ride, it was a clear choice. The opera tells a story that is a major part of our history, and Dan makes the main character Sylvie's journey universal as well as very relevant to today's challenges.
AF: You will also be directing the Chicago Theater production of this work. What do you find compelling about this opera?
Tazewell Thompson: Dan Shore has truly captured a moment, a period in American history seen through fictional storytelling. So many individual and personal stories were happening during the tumultuous summer of 1961. The last couple of years under this present administration has seen the worse, base sides of ourselves emboldened and appealed to. Unfortunately, the shelf life on racism has no expiration date.
AF: What are the responsibilities of presenting characters based in recent U.S. history?
Thompson: Tell the truth. Honor the sacrifice and commitment of historical figures, in general; present the heroes and heroines of The Freedom Riders honestly, in particular.
AF:. What aspects of the characters do you want to bring out?
Thompson: I take my cue from the libretto and especially the music. The conflicts in the early scenes expose the understandable fear and trepidation at the terrible task ahead; then there is the courage and determination needed to accomplish desegregation in the Deep South of 1961. I intend to magnify these moments in the Chicago production. Meanwhile, I will use the MassOpera concert workshop to recognize and confirm those places of character revelations.
AF:  Can you talk about some of the obstacles that confront Sylvie Davenport when she answers her call to action?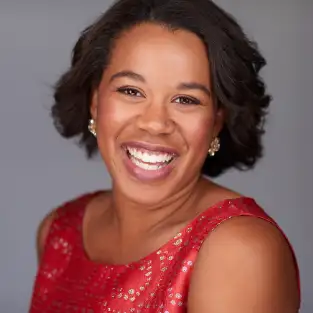 Alicia Russell: Much of Sylvie's dilemma, in fact the entire fulcrum of the opera's plot, is the juxtaposition of fear and determination. I find Sylvie to be a very determined and headstrong woman, but there is still an undercurrent of worry that colors the decisions of those around her. Throughout the opera, Sylvie is the only one who remains focused on the commitment she's made to ride through the newly "integrated" South, despite all the others who try to dissuade her. Though her decision to ride is born primarily out of the desire to impress another character, I believe that somewhere along the way she decides that this is truly what she wants. Maybe it's to make a point to her naysayers (i.e., her mother, her brother, and her would-be lover) or something that stirs within her after she witnesses the events at the church service, which make her realize that this problem is bigger than just her.
Still, Sylvie's personal obstacles are not directly generated by racism, but stem from those who are closest to her. It's this direct opposition from them that makes her actions harder and harder to carry out. Despite all the obstacles we see Sylvie tackle in the opera, there is an irony: we do not see the outcome of the opera's greatest struggle: the actual Freedom Ride. Yet perhaps this is one of the work's hidden messages — that we still have not come to the end of racism, that our own world's inconclusive story of racial struggle is ongoing despite our best efforts to face it head-on, just as Sylvie does.
AF: Are there any personal perspectives you are bringing to this character?
Russell: I feel a kinship to the history of the Black American's struggle for justice. In fact, taking on the character has felt very much like stepping into my grandmothers' shoes, both of whom grew up in the Jim Crow era in rural Virginia and North Carolina. The stories in the opera feel personal; it is unbelievable to think that they actually happened to people I know and not just people one reads about in a history class. I'm so glad that this opera takes on the mantle of retelling these stories, so we will never forget the cruel history of our nation's struggle with racism and our resiliency to combat it head on.
Though I may be biased, I do believe that black women are among the hardest working that I have ever known and continue to meet. We are dual-disadvantaged — as women and as people of color. Like many others, I sometimes feel like I have something to prove, as if I have to do just a little more to make myself seen and heard; I think this is the same of Sylvie. Her every decision seems to be born out of needing to make a statement that will validate her purpose and significance. Her reasoning with her mother is based on "wanting to make a difference." She wants to impress Clayton and gain his respect and, with Russell, she wants to prove herself as courageous and independent.
AF:  We are speaking at the beginning of rehearsals: what has been fulfilling so far about learning this score, vocally, musically, or character-wise?
Russell: I've given quite a bit of thought to Sylvie. She's a more complex character than she seems, and, truthfully, she's more challenging than I expected when I signed on to the project. This opera has provided a great chance to work on developing, understanding, and empathizing with a character, and I look forward to collaborating with the directors and creative team to continue fleshing her out further. So, in that regard, this piece has been very artistically fulfilling to work on thus far.
Beyond the story, the music is breathtakingly beautiful. Dan Shore does a masterful job of weaving together so many sound worlds in order to create this cohesively structured opera, with its all its thematic music. It is a joy to sing his score, not only pleasant to listen to and to sing, but to experience while performing. I particularly love the first scene of Act II where he has perfectly captured the sound world of a church meeting. My personal Christian faith is a tenet of my own life, something that I was steeped in during childhood. Listening to and singing the music in this scene makes me forget that I'm singing in an opera. Instead, I feel like I'm in my grandparents' small churches. Everything about this music makes me feel like I'm at home.
---
Katrina Holden, soprano, has appeared with Boston Lyric Opera, Odyssey Opera, MassOpera, and Connecticut Lyric Opera, as well as in concert throughout the country and abroad. A graduate of The New England Conservatory and Muhlenberg College, she has written for Boston Singers' Resource, Classical Singer Magazine, and The Theatre Times.