By Matt Hanson
Country music is as rich and complex as any other genre, but given the inevitable marketing tie-ins, it might be a good time to offer the names of artists and songs that either weren't included or were briefly touched on at best.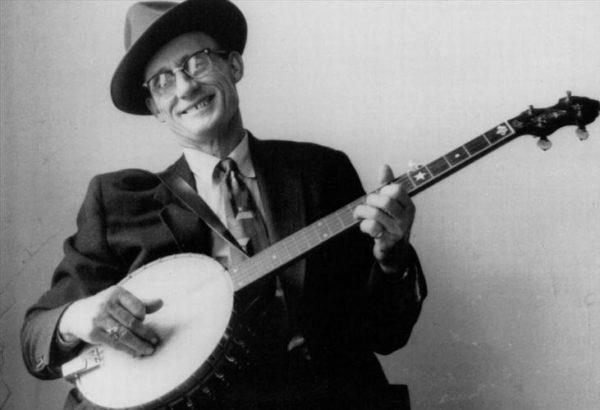 The usual complaint with Ken Burns' documentaries is how traditionalist they tend to be, offering a "for beginners" approach to their subjects. His new treatment of the history of country music is epic and informative, with lots of interesting anecdotes and plenty of information about the likes of Jimmie Rodgers, Hank Williams, Patsy Cline, and Johnny Cash. There are plenty of criticisms to make that would be similar to charges made about Jazz, which is that Burns focuses on the already legendary figures to the exclusion of some of the less recognizable names.
But for someone like me, who loves the music of all of the musicians mentioned above but isn't as well-schooled in the finer points of country music, it's a great thing to be exposed to the likes of Roy Acuff, Ernest Tubb, and Chet Atkins, among others. Country music is as rich and complex as any other genre, but given the inevitable marketing tie-ins, it might be a good time to offer the names of artists and songs that either weren't included or were briefly touched on at best. And for the record, let's not be pedantic about what is or isn't "authentic" country — this list should be taken in a spirit of celebration for the wonderfully diverse forms that country can take.
Hobart Smith – Hawkins County Jail
The famed musicologist (and Boston boy) Alan Lomax recorded Smith's rollicking banjo and full-throated vocal, which perfectly complements the song's pinballing melody while spinning a classic folksy yarn about the perils of hard living. A roustabout's dream of freedom while lying in — where else?– the drunk tank.
An ominous melody descends over a banjo that sounds like a sparkling mountain river. This is a haunting, poetic tale of forbidden love in the wilds of North Carolina that wouldn't (thematically) be out of place in one of Keats's odes: "Her hair was all a'dark brown curly/ Her cheeks they were a rosy red/ Upon her breast she wore a red ribbon/ Oh, I don't wish that I was dead."
The Louvin Brothers – Satan Is Real
For some strange reason the Louvin Brothers only make a cameo appearance in Burns' film. But that shouldn't detract from their brilliance and influence. These two sure knew how to harmonize, setting the stage for brotherly duos for years to come. The recommended record packs an emotional wallop — and the cover art is unintentionally hilarious. The title song once came on while I was browsing at a Nashville record shop: it freaked out one of the people I was with, who immediately had to sit in the car until it was over.
This instrumental solo guitar number is a lovely blend of country blues and an almost Bach-like gracefulness and intricacy.
Cliff Carlisle – Dominicker Hen
Another example of the yodeling style popularized by Jimmie Rodgers and Hank Williams, the tune features some sly barnyard symbolism about the true nature of hens and roosters, if you catch my drift. I first heard it as an interlude in the New Orleans based HBO show Treme, where a street musician played it as a prelude to the entrance of one of the venture capitalists who descended on the city post-Katrina. This may or may not have been an intentional commentary, though I have my suspicions.
An outtake from the lovely, game-changing 1968 record Sweetheart of the Rodeo. The Byrds were tragically booed at Ryman Auditorium, also known as "the mother church of country music," for blasphemously electrifying what was assumed to be the 'proper' country format. This traditional tune is a brusque slice of pure mayhem and damnation, demonstrating the nihilistic undercurrent of some country music.
A part-time Byrd, Parsons receives too little time in the Burns documentary, but his solo records deserve as much attention as they can get. The bedeviled Parsons was a troubled dreamer hailing from Georgia who found some peace creating his (alas) small body of work, which combines the laid-back California sound with the old-school country melodies he loved. The whole record deserves to be heard in its entirety, but this wistful, nostalgic song is arguably the standout.
Charlie Rich – Rollin' With the Flow
Not surprisingly, country songs are chock full of ribaldry of all kinds. Sometimes the tone is exuberant, sometimes somber, sometimes a little bit of both. Rich's mellow late '70s tune takes a low-key approach about how to keep on keepin' on as the years pass, with some mischievous twinkle tossed in for good measure: "Some might be calling me a bum/ But I'm still out there having fun/ And Jesus loves me, yes I know/ So I keep on rollin' with the flow."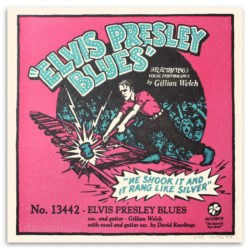 Gillian Welch – Elvis Presley Blues
Plenty has been said about Elvis Aaron Presley, and of course he's the king of rock n roll. But being a good Tennessee boy he knew his country as well as he did his blues. Especially in his early material, you can hear his indebtedness to country's shuffle and bustle. Welch is a scholar of the music and a peerless songwriter in her own right. She zeroes in on what made the King tick: "Just a country boy that combed his hair/ And put on a shirt his mother made and went on the air/ And he shook it like a chorus girl baby/ He shook it like a Harlem queen/ He shook it like a midnight rambler, baby/ Like you never seen."
Clarence Ashley – Coo Coo Bird
This song's speaker gleefully hops from one premise to another, from admiring the wild song of a bird in mid-flight to wanting to build a log cabin on the top of a mountain. He all but dares the listener to sit down and ante up with him at poker. He boasts he's bested the dealers of London and Spain, so best watch yourself.
Amy Allison – The Whiskey Makes You Sweeter
A lovelorn lament from the daughter of acclaimed songwriter Mose Allison, ironically praising the pacifying effects of strong drink to the constitution. But, as anyone who has dabbled in the hootch in an effort to kill the pain of living knows, this peace is damned fleeting.
The Be Good Tanyas – Waiting Around to Die
This song served as the perfect soundtrack for a crucial moment in Breaking Bad, given that it deals with some doom-laden themes. The lyrics split the difference between being afraid of our common fate and raging against the dying of the light. They were written by legendary Texas/ Nashville troubadour Townes Van Zandt.
---
Matt Hanson is a critic for The Arts Fuse living outside Boston. His writing has appeared in The Millions, 3QuarksDaily, and Flak Magazine (RIP), where he was a staff writer. He blogs about movies and culture for LoveMoneyClothes. His poetry chapbook was published by Rhinologic Press.