By Paul Dervis
The Oscar-nominated animation shorts are a dark lot this year.
Well, Oscar night is here, with its parade of flashy categories for the masses, the more esoteric groupings for the intelligentsia often awarded during the endless commercial time. I don't know If the animated shorts winner will be aired live (I rarely tune in to the overblown evening), but I caught the five nominees all the same.
And there is a thematic through line this year: culture, society, and angst.
Some of the entries are quite polished. Others are strikingly simple. All deal with dark issues.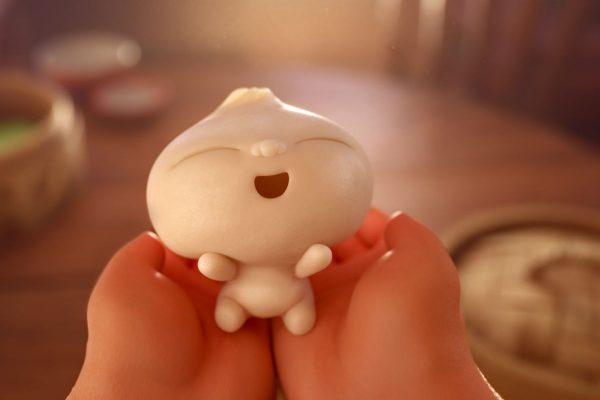 Bao – Created by Domee Shi, a former intern at Pixar (the mega-animation wing of Disney). A Pixar backed short, Bao has all the bells and whistles one might expect. Very polished, expertly visual, this is an 'empty nest syndrome' tale set in the Chinese immigrant community. A dumpling that a homemaker prepares for a meal comes to life. She nurtures the little one through childhood, adolescence, and into adulthood. But She loses her child to the wiles of American culture, only to have him return. It's quite obvious and a bit contrived…but then again, that appears to be a winning combination when it comes to the Academy Awards.
Late Afternoon – Created by Louise Bagnall. This is an Irish entry, and it deals with dementia. We see a mental life unsettled, confused with lost memories that are at once glorious and haunting. An elderly woman is being cared for by her adult daughter, whom she does not have strong feelings for. The senior's mind cascades about, moving from disjointed images of her adolescence and father to her own childbirth. At times these images are frightening; other times they are happy. At the end she comes to recognize who the woman is who is caring for her. The animation for this fable is simple — and for good reason.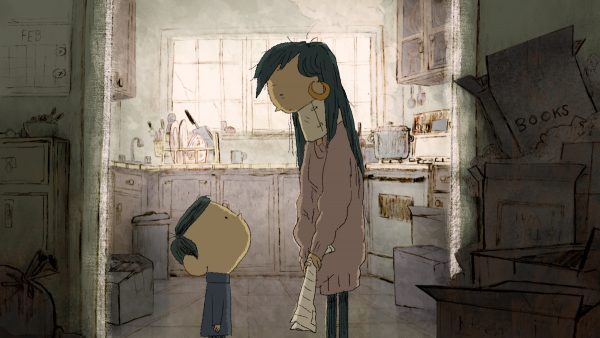 Weekends – Created by Tervor Jimenez. This film is clearly the most intense and disturbing of the lot.
Jimenez tells the story of a little boy who is dragged back and forth between his divorced parents. His father is living an 'urban' lifestyle that is not suited for a child, while his mother is lost in the loneliness of the woods. Eventually, other partners invade these worlds, leaving the child to make sense of the all-too-adult issues his parents are dealing with. The animation is stark, the issues even starker.
The final two pieces — Animal Behavior, a Canadian entry from the National Film Board, created by the team of David Fine and Alison Snowdon, and One Small Step, co-directed by Andrew Chesworth and Bobby Pontillas — are not in the same league as the first three. The Canadian short is a silly little yarn about a group encounter session between different species. The later follows a little girl whose dreams of becoming an astronaut are supported by her single father. And she achieves her goal, but too late for her dad to see. The work has a certain cottage charm, but falls into the saccharine.
All in all, it was a solid year for this category… and, hands down, Weekends should win. But, of course, Bao will.
---
Paul Dervis has been teaching drama in Canada at Algonquin College as well as the theatre conservatory Ottawa School of Speech & Drama for the past 15 years.