By Arts Fuse Critics
Our reviewers pick some of the highlights of the year in dance.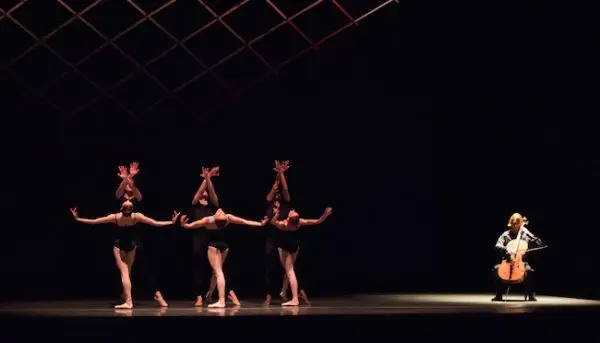 Boston Ballet's "Parts in Suite" program: Elo, Peck, Forsythe
Kelley Donovan at the Dance Complex
Boston Ballet's Jerome Robbins Centenary
John Heiginbotham Dance at Shattuck Black Box Theater
Choreographic Objects – William Forsythe at the Institute of Contemporary Art
La Sylphide and other Bournonville ballets, by Boston Ballet
(An offbeat dance show  — I didn't review it, unfortunately — was Justin Peck's short film dances for actors, posted online at the NY Times earlier this month. Here is a link to the films. They were super. Possibly my best dance experience of the year! Note: It seems that you have to turn on the sound separately for each film.)
— Marcia B. Siegel
---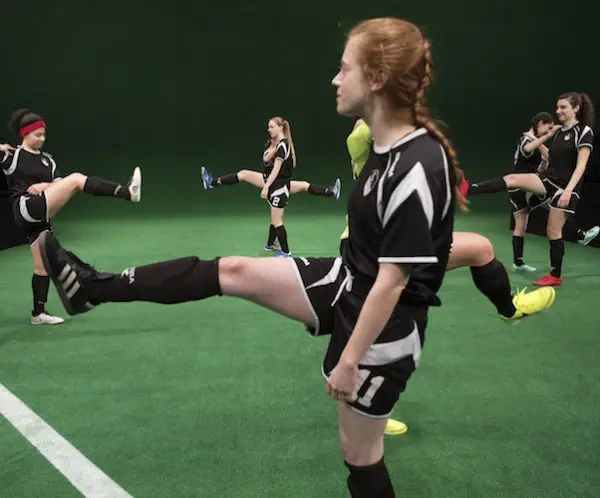 This stellar piece of choreography didn't take place in a dance concert, but during a performance of Sarah DeLappe's drama The Wolves at New York's Lincoln Center. The opening featured a group of young female soccer players limbering up.  This warm-up was spare and beautifully timed, familiar moves made new. Strewn about the stage, the actors trash talked as they stretched, their pivoting as intricate as the workings of a clock.
— Mary Paula Hunter
---
Shanghai Dance Theatre's Soaring Wings: Journey of the Crested Ibis stands out (by far) as the best production that toured through Boston this year. With technique that redefined "perfection," sets and costumes that were as artfully symbolic as they were visually captivating, and a story that merged centuries-old mythology with modern historic truths, Soaring Wings raised the bar for dance-theatre. This masterpiece also warned against the very real perils of pollution, expansion, and deforestation — as viewed through the fall (and the rebuilding) of China's famed Crested Ibis. Kudos to the China Arts and Entertainment Group for presenting this work in Boston!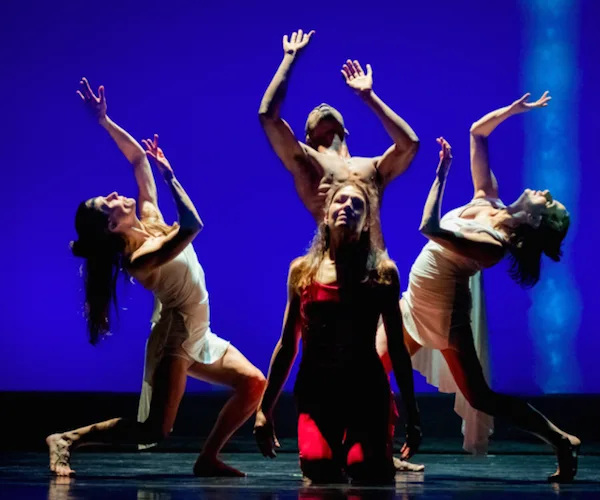 Among the best homegrown Boston dance productions of 2018 was Deborah Abel Dance Company's The Wild Divine. The Lexington-based company spent several years putting together this production, debuting it in its full splendor at the Tsai Performance Center in Boston this past March. Similar to Abel's previous works, The Wild Divine invited its performers and viewers alike to undergo a spiritual exploration, heightened by the music of resident composer (and Abel's husband) Lee Perlman. The work showcases the company's signature emotional intensity and gravity-defying partnering—this time, inspired by the true-life story of Abel's friend, who tragically passed away of ALS in her forties. If this production ever returns to Boston (or anywhere else), I highly recommend a viewing.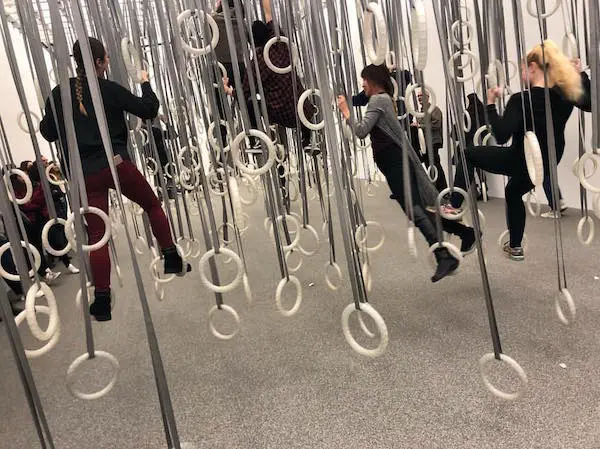 Though not a dance "production" in the traditional sense, William Forsythe: Choreographic Objects (at the Institute of Contemporary Art/Boston through February 24) stands out among this year's best in dance. The exhibition succeeds at giving the public a new appreciation for choreography. Whether you're a long-time fan of Forsythe's world-renowned dance works, or hearing his name for the first time, the ICA encourages you to step inside his choreographic world through this unique installation (the first of its kind in the U.S.). Spanning over two decades, this major show includes room-size interactive sculptures, participatory objects, and video installations that invite visitors to confront and engage with the fundamental principles of choreography, through what Forsythe calls "Choreographic Objects." This exhibition was organized by Eva Respini, Barbara Lee Chief Curator, with Jeffrey De Blois, Assistant Curator. Arts Fuse review
— Merli V. Guerra