"The pressure, I believe, is the responsibility to work on your gift. It's God's gift, a calling for me to share."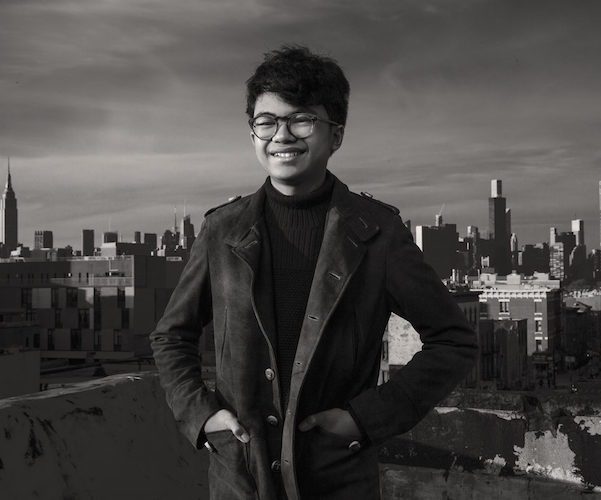 By Glenn Rifkin
When I first saw Joey Alexander perform in 2015, he was all of 12 years old. He had already begun to gain international acclaim as a wunderkind jazz prodigy and this elfin performer — with his shock of black hair and dark glasses — was wowing audiences from Lincoln Center to Paris. I try not to repeat myself in print, but that review of his performance began this way: "You run out of adjectives long before your mind can wrap itself around what you are witnessing."
This young jazz performer, entirely self-taught, played like a combination of Bill Evans and Thelonius Monk, a rare mix of creative genius and keyboard dexterity that seemed impossible emanating from one so young. His prowess has spawned three Grammy nominations and a raft of media attention. He was on NPR, the Today Show, and 60 Minutes and it was clear he was far more comfortable at the keyboard than in front of a microphone.
Now, Alexander is a wizened veteran of 15. This native of Bali, Indonesia has spent the past three years performing around the world, recording three albums. And, if it's possible, he's become better and more versatile as one of the finest jazz pianists at work today. He released Eclipse in 2017, recorded over a three-day period beginning on the day of the solar eclipse that summer. His latest recording, A Joey Alexander Christmas, is a four-song EP from Motema Music that reflects his deep faith. The album features Larry Grenadier and Eric Harland and includes Alexander's memorable rendition of the Louis Armstrong classic "What a Wonderful World."
This year also marked Alexander's participation in the Legion of Peace, a jazz-based children's music album featuring musical profiles of eight Nobel Peace Prize laureates, such as Desmond Tutu, Malala Yousafzai, and Jimmy Carter.
On November 11 Alexander is scheduled for a Boston-area performance at The Cabot Theater in Beverly. The pianist spoke to The Arts Fuse about his short but immense musical journey so far.
---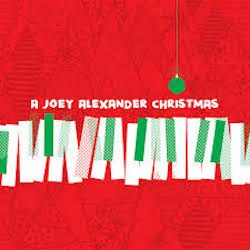 Arts Fuse: Who or what motivated you to play jazz?
Joey Alexander: My father listened to lots of music and I happened to listen to the jazz. I felt the freedom and the joy of this music. I loved the dialogue between the musicians. They were having a conversation and it was so much fun. I also felt the spiritual side of the music and that pushed me to get better.
AF: Were there specific artists you admired?
Alexander: All of them. Piano players, horn players, gospel singers like Aretha Franklin, all inspired me. There were a few collections that helped me get started. To me, these are musical conversations about all the beautiful things I love when playing on stage.
AF: Do you find yourself still evolving musically at age 15?
Alexander: My music has been evolving with every project that I do. I always evolve, especially on stage with my bandmates. I try different things. That never stops. You're always evolving.
AF: As a serious professional, does this feel like a lot of pressure for you? Do you ever get to be just a teenager playing video games?
Alexander: I do play video games. I do that pretty often. The pressure, I believe, is the responsibility to work on your gift. It's God's gift, a calling for me to share. You have to work on the music, prepare the music. Performing is not pressure though. Performing is the chance to share your music and that is really fun.
AF: You have written a lot of your own music. Is that more satisfying than playing music from others?
Alexander: I love playing music from the greats. I also love composing and I hope to compose more music in the future. I'm focusing more on my own music and you will hear a lot of my own compositions now.
AF: You performed with Joshua Redman on Eclipse. Are there others you'd like to collaborate with?
Alexander: It depends on the project. I don't know what the next project will be. Every musician I play with, we inspire each other. That's the important thing for me. We try to have a conversation and have a good time.
AF: What is the significance of the Legion of Peace project?
Alexander: It's an album, a really great project, inspired by these Nobel laureates. I don't play with singers that much, but I really enjoyed doing it. I was so glad to be invited to be part of it.
AF: In ten years, you will be 25, an age when most young musicians are just getting started. Where would you like to be in ten years?
Alexander: I want to continue playing, getting better, composing more music. But I don't think about that. I'm grateful for today.
---
Glenn Rifkin is a veteran journalist and author who has covered business for many publications including The New York Times for nearly 30 years. He has written about music, film, theater, food and books for The Arts Fuse. His new book Future Forward: Leadership Lessons from Patrick McGovern, the Visionary Who Circled the Globe and Built a Technology Media Empire was recently published by McGraw-Hill.