Although his choice of material doesn't always work for me, for my money, Kurt Elling is the most important jazz vocalist of the last twenty years.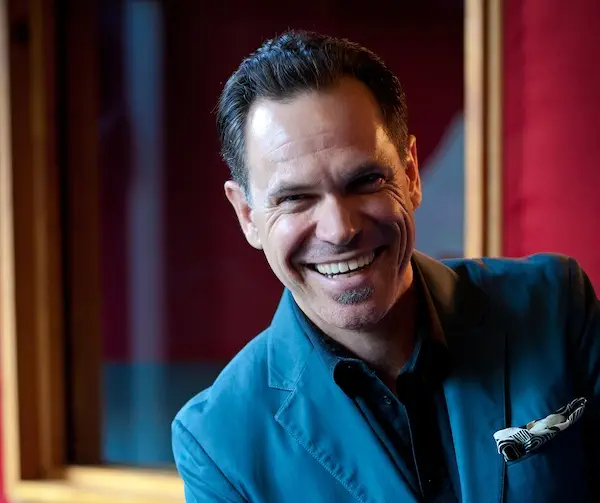 By Steve Provizer
Kurt Elling's level of popular recognition is like that of a number of major jazz musicians. They are respected within the jazz world, and their fame has reached into other corners of the culture. But they remain marginal. Do my Arts Fuse readers know Elling and where he stands in the history of jazz vocalists? Reviewing him is like trying to figure out when to lift the curtain on Act I. Has some action already taken place offstage, or should I assume I need to start at square one? I'll never know, so I'll take the middle ground.
When it comes to writing a brief introduction to Kurt Elling and his music, the Shaolin Liu Performance Center has been helpful because I can draw on the man's own words. The organization asks that all the jazz performers it presents be part of a pre-show interview/discussion and the articulate Elling cooperated. He spent about 45 minutes talking to a good-sized crowd who came early to hear him. Here are a few of the things he said: "When I started out, I could see there were enough people [singing standards]." "There are many avenues to communicate to an audience." "I get bored very easily." "My way through the world is curiosity."
That jibes pretty well with what I hear in his music. For my money, Elling is the most important jazz vocalist of the last twenty years. He has built an incredibly diverse recording catalogue and changes his performing repertoire all the time. He takes chances that very few others have and, while I don't necessarily think all of his choices of material work out, there is no questioning the skill and commitment he brings to the music.
By way of disclosure, I admit I prefer the material that falls squarely in the jazz category — and that the percentage of straight-ahead jazz material he does in performance varies. At the Shaolin Liu concert, the amount was fairly small. Rhythmically and harmonically, most of the tunes sat closer to the border genres: latin-jazz, jazz-blues or jazz-rock. His group consisted of Stu Mindemann on piano and organ, Clark Sommers, bass, John McLean, guitar, and Jeff "Tain" Watts on drums. All the musicians brought a savvy jazz sensibility to their work, so even though the styles of many of the songs did not appeal to me, just about every tune was performed with great strength and charisma.
In my recent review of Elling's last album, The Questions, I wrote that he had "revitalized" Bob Dylan's song "A Hard Rain." At this concert the vitalization was carried a step further. For one thing, the performance had more variation in the arrangement (gigging together 100-150 times a year helps). More importantly, seeing Elling live means listeners can take in the full impact of his abilities as a storyteller. In contrast to a recording, the vocalist's eye contact with the audience, and the physical commitment of his virtuosic singing, move us closer to the emotional center of a tune.
Elling is an affable presence between songs, which keeps the concert's energy flowing. But I wish he had announced the names of each of the tunes. Some I'd never heard before and I did not know. The lyrics of the songs he chose that I did recognize — "A Happy Thought," "I Have Dreamed," "The Waking," "Lawns" — are essentially contemplative or, at the least, lyrical and inner-directed. He does something in these tunes as a storyteller that marks him as an innovator. He has the capacity to elaborate on melodies and then to push completely into wordless vocalizing (I'm not sure scatting is the right word here). The genres where these songs sit don't see this kind of improvisation. And, if there is anyone better at this improvisation than Elling, you'll have to show me who.
Throughout these songs, Mindemann on piano and organ, John McLean, guitar, and Jeff "Tain" Watts all contributed excellent solos.  Sommers did not solo on bass, but his lines were sturdy. Elling brought trumpeter Marquis Hill in as guest soloist; he also contributed some good solo work.
The dynamics of Elling's approach to the tunes began, late in the concert, to have diminishing returns. A number of times songs began softly; sometimes just voice and piano or voice and bass. Then, as the tune went on, the volume began to rise. The solos that followed inevitably built to top or near top volume. Given the admirable chops of the musicians, this generated plenty of power, and the audience responded accordingly. However, for me, the predictability of the structure became somewhat tiring.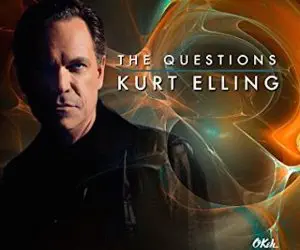 I got the impression that this pattern tended to channel the soloists into a certain automatic approach. They knew they would start out softly and build to a climax — then pass the baton to the next soloist, who would do the same. I consider guitarist McLean, whom I'd heard before, to be a very interesting and somewhat idiosyncratic player. To my ear, he got to a more individual place in the songs where he was freer to roam. I also heard that structure shaping Hill's playing: his second and third choruses were likely to move to repeated bursts of notes in the upper register. His Harmon mute solo on "Lawns," on the other hand, was marvelously melodic, economical and convincing.
Jeff 'Tain" Watts has probably achieved wider renown than Elling, given his long association with the Marsalis brothers and his exposure on television and on film. He's a terrific drummer, but I wonder why he never used brushes — some of the songs cried out for a lighter touch. [Also, whatever the source of the issue, there were times when the vocals were buried by the drums.]
The high points of the concert for me were "A Hard Rain," when Elling and Hill teamed up for a blues that roared, and the encore. For the latter, Elling and Hill came back on the stage by themselves and performed Benny Golson's "I Remember Clifford." The rendition was wonderful in several ways. Hill's playing was tasteful and accurate and Elling's singing of this difficult song — without the guidance of a chordal instrument — was an impressive achievement. Finally, his delivery of the lyrics demonstrated Elling's deep sense of continuity, his understanding of his place in the lineage of jazz vocalists. He sang the words that the great vocalist and lyricist Jon Hendricks wrote to the tune and then he sang lyrics that he had written himself in praise of Hendricks. They fit perfectly with the spirit of the song. It was a tribute worthy of Hendricks and it showed why Elling is a fitting inheritor of his legacy.
---
Steve Provizer is a jazz brass player and vocalist, leads a band called Skylight and plays with the Leap of Faith Orchestra. He has a radio show Thursdays at 5 p.m. on WZBC, 90.3 FM and has been blogging about jazz since 2010.