Jazz singer Mark Murphy was just too much for most audiences during that period; too intense, too varied, too unpredictable.
This is Hip: The Life of Mark Murphy by Peter Jones. Equinox, 262 pages, $29.95.
By Steve Provizer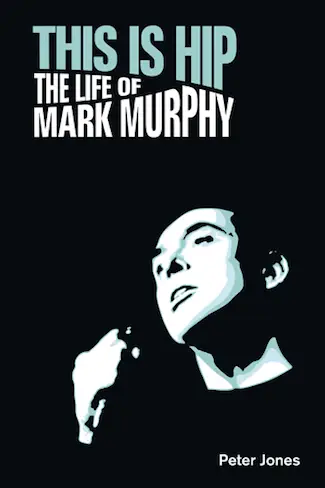 This biography's title answers the unspoken question "what is hip" and shows us why jazz vocalist Mark Murphy (1932-2015) qualifies. It also shows us that while he was hip, Murphy was a lot of other things too — insecure, driven, immensely talented, closeted, frustrated, loved — a long and complicated list, well delineated by author Peter Jones.
If the book has a major premise, it's that Mark Murphy (we'll refer to him as MM) was an artist who wanted and deserved wider recognition, but did not get it. For those of us who have a deep respect for his work, this is an issue well worth exploring. When I first heard MM's music in the '70s, he seemed to me so talented and creative that I assumed he was well known. It didn't take long to see that he was, in fact, someone with a limited audience, though it was a very devoted one. He was, in other words, a jazz singer — a mantle he was not entirely comfortable with.
There was always an ambivalent relationship between MM and wider success. For many years, he wanted to achieve the renown of singers like Tony Bennett, Frank Sinatra, and Peggy Lee. He made performance and recording choices he thought would move him in that direction, but there was nothing in his innate musical nature that made this natural to him and this was clear to audiences. He could express a kaleidoscope of music; flattening his range for the sake of winning broader public consumption just didn't work.
MM was also a quirky guy, which made his relationship with Industry image-shapers problematic. He dressed eccentrically, lost his hair early on, and adopted various wigs that often ill-suited him. He had some bad plastic surgery and he was gay at a time when such things had to remain closeted — at some psychic cost.
His personality was mercurial and somewhat unpredictable. Sometimes his relationship with music arrangers was comfortable, but it could also be contentious. When singer Kurt Elling came on the scene in the '90s, MM was at first generous toward him, but he became increasingly hostile. Elling became linked in MM's mind with what he saw as the antagonistic music business forces that kept him from achieving wider success. MM had a large international fan club that published a magazine devoted to his life and work. Then, at a certain point, he disassociated himself from the group, for no apparent reason, leaving considerable bitterness behind. All of these volatile relationships were complicated by the fact that he developed a crack habit for a few years in the '90s and had trouble with alcohol.
Whatever effects these problematic relationships had on his career, there was also a dramatic shift in the culture's musical taste between the early '50s and the 2000's. Still, some careers, like Bennett's and Sinatra's, endured, so it's not easy to calibrate how much this change in popular taste affected MM's popularity.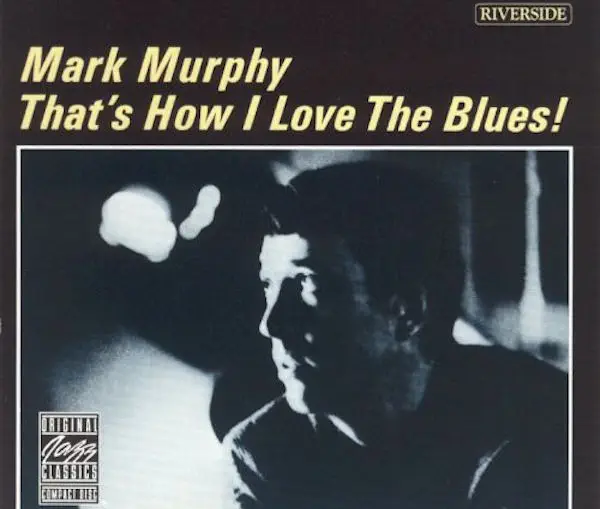 Author Jones avoids over-analyzing the complicated relationship generated by musical choices, personal limitations, and cultural events, seeming to believe, as I do, that the interaction among these forces is far from simple and should not be subject to glib interpretation. He shows more than he attempts to explain. The large number of interviews he undertook with friends and family gives him the opportunity to delineate the most important aspects of MM's personal life — without miring us in details about his choice of breakfast cereal. His thorough historical research results in a very clear picture of MM's career, a methodical journey that takes us from gig to gig and recording to recording.
It's hard not to think that what MM brought was just too much for most audiences during that period; too intense, too varied, too unpredictable. Yes, too hip. Jones believes, as do I, that MM could penetrate to the very core of a ballad and that MM's flights of scat singing, on occasion, are unmatched, even by the best. MM was an aficionado of Jack Keroauc's work, and recorded and performed a great deal of music with spoken words taken from the Beat writer's books, as well as words which MM wrote himself. He was an avid collaborator, working with eclectic groups like United Future Organization (UFO), a Japanese techno hip-hop group, a choir called Full Voice, and with a Calgary dance company. He sang (and served as narrator) in large, staged jazz operas and was an esteemed teacher.
One does not go away from This is Hip wanting to know more about MM. Jones writes lucidly and organizes considerable information well. Outside the body of the narrative, he reasonably offers a single appendix to more extensively analyze MM's singing; there's another appendix that does the same for the singer's teaching. There is a complete discography and index. The book performs a valuable service, especially if it impels curious readers to discover the protean, challenging, and rewarding music of Mark Murphy.
---
Steve Provizer is a jazz brass player and vocalist, leads a band called Skylight and plays with the Leap of Faith Orchestra. He has a radio show Thursdays at 5 p.m. on WZBC, 90.3 FM and has been blogging about jazz since 2010.