It is one of the enduring ironies of classical music that so much of today's repertoire was written by such a small number of people. This post is the twenty-fourth in a multipart Arts Fuse series dedicated to reevaluating neglected and overlooked orchestral music. Comments and suggestions are welcome at the bottom of the page or to jonathanblumhofer@artsfuse.org.
By Jonathan Blumhofer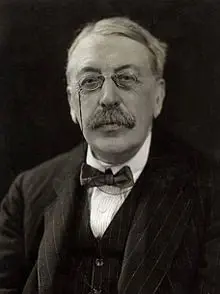 A fair amount of the music we've looked at in this series on overlooked repertoire has been the victim of circumstances: bad luck and massively shifting tastes probably being among the chief culprits. The instrumental music of Charles Villiers Stanford, these last nearly ten decades, is a victim of the latter, as well as a cautionary reminder of the negative power of the music critic.
Born to a Protestant family in Dublin in 1852, Stanford displayed precocious musical talent early on, both as a keyboardist and composer. He studied music at Cambridge, as well as in Leipzig and Berlin, and, by the 1880s was recognized as a leading British musical figure. In 1883 he began teaching at the newly-formed Royal College of Music (he later also joined the faculty at Cambridge) and his list of pupils reads like a who's-who of early-20th-century English music luminaries: Ralph Vaughan Williams, Gustav Holst, John Ireland, Herbert Howells, and Samuel Coleridge-Taylor among them.
Throughout his career, Stanford was active as both a composer and a conductor. In the latter capacity, he promoted his own music as well as that of his contemporaries and students; in 1897, he became conductor of the Leeds Philharmonic Society and from that post succeeded Arthur Sullivan as director of the Leeds Triennial Music Festival.
Above all, Stanford composed prolifically. Over the course of his career he wrote seven symphonies, six Irish Rhapsodies, nine operas, and nearly a dozen concertos, plus lots of sacred music, chamber pieces, and songs.
Among the latter are the Songs of the Fleet, a late-ish score for solo baritone, chorus, and orchestra, dating from 1910. Stanford originally intended the Songs for the Jubilee Congress of Naval Architects to be held that year, but the death of Edward VII in May postponed the Congress until 1911; Stanford opted instead to unveil the work at that year's Leeds Festival, where it was triumphantly received.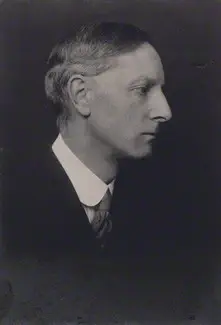 The five Songs of the Fleet form a sequel (of sorts) to Songs of the Sea, his 1904 song cycle for the same forces. For both of them, Stanford collaborated with the poet Henry Newbolt. But the tone of the newer set is different: while Songs of the Sea makes for a largely celebratory commemoration of England's nautical history, Songs of the Fleet, is rather more reflective in character, even a little bit subdued.
The first of its five songs, "Sailing at Dawn," evokes a vast armada heading out of port as morning breaks. Formally simple (there's a kind of call-and-response going on between baritone and chorus before both join together in the refrain "lead the line"), this is a movement that is filled with subtle harmonic touches and also stands as a powerful demonstration of Stanford's natural ability at crafting a memorable melodic line.
https://open.spotify.com/track/7eLf7bIwlejF1YpLWkg5Rk
A similar structure marks the second song, this a boisterous setting of "The Song of the Sou'Wester." In it, Stanford makes the chorus and orchestra the storm's voice; the baritone is the (relatively) passive narrator. Set over its first two-thirds in a rollicking C minor, there's a delicious harmonic turn near the end that slides back and forth between major and minor, before decisively settling in the former.
https://open.spotify.com/track/1Q2xCnOKUFYHY9TmAZ6jaY
Further tonal shifts – these between G minor and G major – mark Songs of the Fleet's central movement, "The Middle-Watch." Here, Stanford conjured up murky, misty orchestral textures to depict dusk and the stillness of night in the middle of the sea. Barely rising above a piano dynamic, it's a movement of real dramatic weight and expressive beauty.
https://open.spotify.com/track/7CgBwtrLgv6MVqWGGRQlZS
Music and poetry take a lighter turn in the fourth song, "The Little Admiral," a jaunty (and maybe obligatory) tribute to the enduring legacy of Horatio Nelson.
https://open.spotify.com/track/4D7XvgRLLIpOSSbitPJ3Be
The finale, "Fare Well," turns inward again. A memorial to the dead, this movement channels the language of Stanford's sacred output more than any other song in the cycle, with the baritone singing a hymn-like melody and the choir providing a series of short, responsive refrains. Perhaps unsurprisingly, this setting proved immensely popular during World War 1.
https://open.spotify.com/track/03RnrKM6daHVq66xZFMlkh
So where's Songs of the Fleet – and Stanford's larger output – been in the near century since his death? The church music hasn't gone anywhere, really: attend an Anglican service and you'll likely run into a Stanford anthem sooner rather than later. But the fate of his concert music is another story.
Much of it disappeared from view pretty quickly following Stanford's death in 1924.
This was partly a result of Stanford's personality: he had an unfortunate knack for falling out with his contemporaries and former students, both due to philosophical disagreements (like those he had with Charles Parry, who predeceased him) and professional jealously (with Edward Elgar).
More important is the matter of shifting tastes. Stanford was a musical conservative, even by the standards of the day: Vaughan Williams described his music as being "in the best sense of the word Victorian, that is to say it is the musical counterpart of the art of Tennyson, Watts, and Matthew Arnold." That's an honest, generous assessment – but not exactly a rousing recommendation for a composer during those inter-war decades (or, for that matter, for many years after).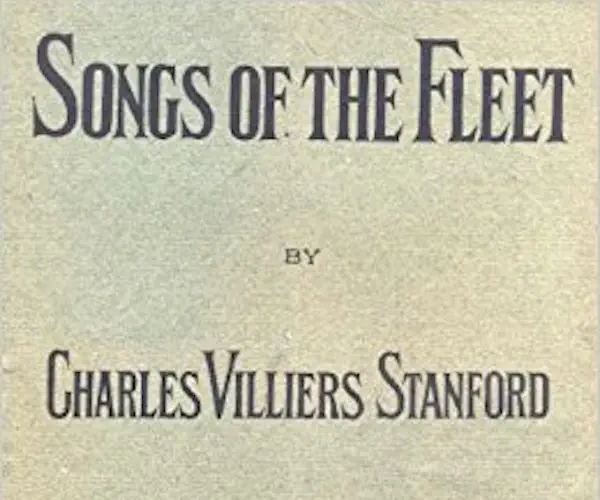 What's more, his popular reputation for a long time rested on a view of Stanford that was best articulated by the critic/playwright George Bernard Shaw: on the one hand, there was "Stanford the Celt," whose music was filled with color, sweeping tunefulness, and passion. On the other, "Stanford the Professor," whose style reined in the former's natural exuberance and was, in effect, dull and foursquare. In Shaw's view, the latter prevailed too much over the former. And that bias has prevailed, more or less, up to the present day.
It's not entirely fair, though.
Yes, Stanford's symphonic works seem content to sit in the stylistic gardens of Mendelssohn, Schumann, and Brahms and breathe in the air without upsetting anything. But that doesn't necessarily make them poor pieces or inexpressive ones. His First Symphony, for instance, dates from 1876, the year after Dvorak's F-major Fifth, with which it shares a certain bucolic charm (especially in its Scherzo) and sense of impellent energy.
Stanford's chamber music – anchored by eight string quartets and numerous sonatas – is largely fantastic and was recognized as such even by his critics during his lifetime. Many of the smaller pieces (like the two books of piano Preludes) are similarly fresh and engaging.
Certainly, among Stanford's two hundred-plus works you'll find some duds. But the majority of his music that I've come across (none of the operas, I'll concede) have been well worth the investment of time listening to them. That's profoundly true of Songs of the Fleet (as well as its companion Songs of the Sea and Stanford's wonderful setting of Tennyson's The Revenge). If you don't know Stanford's music, they mark a wonderful place to start getting to know it. And, even if you do, they're a reminder of this composer's best traits, which were formidable indeed.
---
Jonathan Blumhofer is a composer and violist who has been active in the greater Boston area since 2004. His music has received numerous awards and been performed by various ensembles, including the American Composers Orchestra, Kiev Philharmonic, Camerata Chicago, Xanthos Ensemble, and Juventas New Music Group. Since receiving his doctorate from Boston University in 2010, Jon has taught at Clark University, Worcester Polytechnic Institute, and online for the University of Phoenix, in addition to writing music criticism for the Worcester Telegram & Gazette.