"You can be certain that when the show begins and you hear "Mack the Knife," the choreography will suggest scenes of slashing and murdering."
The Threepenny Opera Presented by Boston Lyric Opera at the Huntington Avenue Theater, Boston, MA, March 16, 18, 23, 24, and 25, 7:30 p.m. (3 p.m. on Sundays)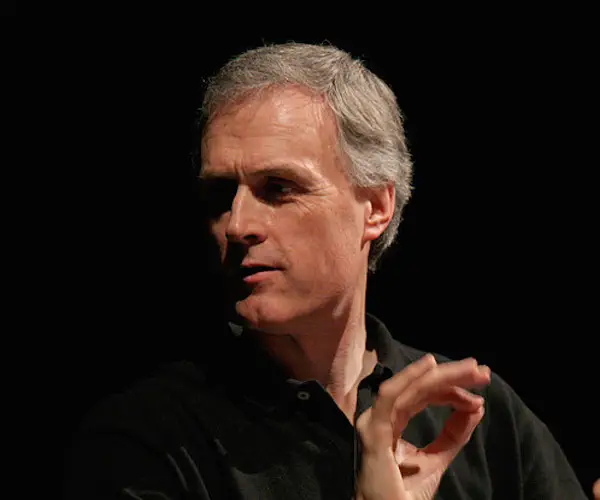 By Robert Israel
I asked David Angus, a British native and Music Director of the Boston Lyric Opera's upcoming production of Bertolt Brecht's and Kurt Weill's The Threepenny Opera if he's familiar with the Americanized version of the show's opening song, "Mack the Knife," made popular by singer Bobby Darin in 1962. He pauses. "No," he replies. After a moment, he asks: "Tell me, does that American version talk about slashing and murdering?"
Well, not exactly. First introduced by jazz trumpeter Louis Armstrong in 1956, Bobby Darin's 1962 recording of "Mack the Knife" is considerably more upbeat. There are references to murder and exsanguination, but they come by way of a swinging tempo, reflective of the groovy 1960s, and delivered by a tuxedo-clad Darin who finger-pops his way through the verses. Darin's recording sold millions of copies, crowned the Billboard chart for weeks, and later earned him a Grammy award.
"The Boston Lyric Opera production remains faithful to the original, but it is sung in English, not German," Angus says. "It features a small band of 11 players who double-up on additional instruments, so that the saxophonist also plays flute, for example. The production, directed by James Derrah, will reflect a troubling time in history, namely life among the lowly in Berlin in the 1920s."
Freely appropriated from by John Gay's (music arranged by Johann Christoph Pepusch) 1728 satirical composition The Beggar's Opera, the Brecht/Weill version is "an angry piece," Angus insists, "a sort of Oliver Twist meets Cabaret. It depicts the incredible poverty and squalor that existed in Berlin in the late 1920s. It captures the angry outrage among people who cried out to those who were wealthy and in power, 'First of all feed us, and then you can judge us.' It is socialist and anti-materialist. It is brutal in its honest depiction of people struggling to survive. It shows people who say, 'If you don't feed us and don't look after us, then don't judge us for trying to survive.'"
Angus explains that The Threepenny Opera is "more of a play with a gritty little jazz band" rather than a grand opera. In fact, it is meant to satirize the notion that opera is entertainment for the rich. "The piece says, simply, that the real world is more gritty, more shabby, more troublesome."
Berlin in the 1920s, which saw widespread trampling of the underclass, gave way to the aggressive opulence of the wealthy, which assisted the rise of the murderous Nazis. This radical transformation was faithfully captured by author Christopher Isherwood in his Berlin Stories, which later became the source material for the musical (and film) Cabaret. The era has also recently been faithfully captured in a 2017 German language television series Berlin Babylon, now available on Netflix. One segment from that series depicts the August 31, 1928 premiere of The Threepenny Opera in Berlin's Theater am Schiffbauerdamm (now home for Brecht's Berliner Ensemble). A cast member, in whiteface, is accompanied by a barrel organ. As he sings "Mack the Knife," gangsters carrying tommy guns stalk the stage.
"We use a harmonium for that song in our production," Angus says, stressing that the music, while initially sounding "banal and simple, is really rather brilliant. Kurt Weill knew how to get the music into our heads and into our hearts. And while, on the one hand, it is highly entertaining, it is also haunting, and it depicts how unfair life is for people. It reveals a darker side of humanity."
Indeed, that was Brecht's scabrous inspiration for the play. "In the dark times/ Will there also be singing?" he once asked in a poem. "Yes, there will also be singing./ About the dark times."
Angus, who divides his time between Boston and his native England, insists this savage vision of inequity will be represented in the BLO's production: "You can be certain that when the show begins and you hear "Mack the Knife," the choreography will suggest scenes of slashing and murdering."
---
Robert Israel writes about theater, travel, and the arts, and is a member of Independent Reviewers of New England (IRNE). He can be reached at risrael_97@yahoo.com.