A line-up of concerts, performances, and recordings that, as 2017 draws to its close, I can't, for one reason or many, shake from my memory.
By Jonathan Blumhofer
This year, I'm taking a slightly different approach to the year-end retrospective. Instead of trying to compile a subjective "best of…" tally, I've instead listed ten pieces and/or concerts that, as 2017 draws to its close, are ones I can't, for one reason or many, shake from my memory. Of course it's incomplete: Anne-Sophie Mutter's stunning Takemitsu isn't on it, nor is Vadim Gluzman's exhilarating Tchaikovsky or Kirill Gerstein's awesome Busoni. And a lot of fine new music – from George Benjamin's Dream of the Song to Derek Bermel's Elixir – is absent. And it's still shamelessly subjective.
But the several concerts and nearly twenty albums that follow at least provide a respectable cross-section of music presented locally and released internationally this year. They remind of the breadth and depth of both the Boston area's classical music scene and the much maligned (and often lamented) state of the classical recording industry. And they help recall just how moving and timely much of this repertoire remains – especially in a year when a certain degree of perspective and detachment was, perhaps, more welcome than usual. As always, feel free to agree or disagree with my choices, add your own, etc.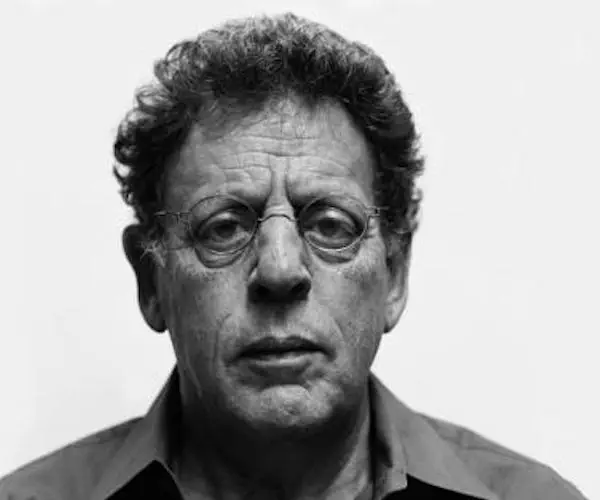 Boston Modern Orchestra Project's Glass Works, February 19th
In case you missed it, Philip Glass celebrated his 80th birthday in January and many ensembles the world over (not to mention record companies) made a point of celebrating all things Glass these last months. BMOP's commemoration had a couple of special things going for it. First of all, it was the only major orchestral celebration of the Minimalist master's music in the Boston area. Second, it offered not one but a pair of local premieres: Glass's Tirol Concerto and Symphony no. 2. Both left strong impressions, especially the former (played with effortless warmth by Anton Batagov). Full review here.
Jacquelyn Stucker singing Beethoven's "Ah! Perfido," March 26th
One of the year's early solo standouts was soprano Jacquelyn Stucker's account of Beethoven's concert aria, "Ah! Perfido," during Grand Harmonie's "March Madness" program (brilliantly led by Scott Allen Jarrett) in March. The whole concert (which also featured hornist Yoni Kahn braving the zany heights of Carl Maria von Weber's Concertino in E minor) was a doozy, by turns dynamic, fluent, and lyrical. But Stucker's performance was one of those experiences that's simply impossible to forget: powerfully sung, beautifully shaped, fully lived in the moment. The singer, who's now based in London, seems on the cusp of a great career. Full review here.
A Far Cry and Roomful of Teeth at Sanders Theater, April 13th
The Criers' concert with the vocal ensemble Roomful of Teeth in April offered music ancient and modern: scores of a biting, contemporary bent (excerpts from Ted Hearne's Coloring Book and Law of Mosaics); timeless meditations (Caroline Shaw's Music in Common Time and Josquin de Prez's Nymphes de bois); and some quirky fun (two movements from Shaw's Partita and Rinde Eckert's yodel-driven Cesca's View). It was profound, entertaining, a bit unsettling, and totally refreshing – one of the best all-around new music concerts in town this year. Full review here.
Christian Tetzlaff and Pamela Frank in recital, April 21st
The finest chamber concert I heard in 2017 was, hands down, the one violinists Christian Tetzlaff and Pamela Frank presented as part of Music Worcester's April "Bach Festival." The only Bach on the program was the solo C-major Violin Sonata, which Tetzlaff dispatched with breathtaking freshness and verve. Otherwise, it was music by composers influenced (sometimes peripherally) by the Grand Old Man: Prokofiev, Bartók, Charles de Beriot, and Jean-Marie Leclair. The selections and performances simply couldn't be bettered. Full review here.
New England Philharmonic premieres David Rakowski's Violin Concerto no. 2, April 29th
There were a number of fine local and world premieres to be heard in (and around) Boston this year. David Rakowski's Violin Concerto no. 2, which Danielle Maddon and the New England Philharmonic unveiled in April, was one of the best. A piece described by the composer as being "fun and a little bit light," it more than lived up to that description. It was also plenty inventive, with a witty, pizzicato-driven first movement, and extended moments of lyricism and jazzy drive in the other two. Full review here.
George Gershwin's Of Thee I Sing, May 13th
George Gershwin isn't exactly an unknown compositional entity. Still, it's exceedingly rare to encounter his theater music in performance (either staged or in concert). Chorus Pro Musica's terrific account of his 1931 musical Of Thee I Sing – itself, a parody of American politics and culture, ca. 1930, written with his brother, Ira – was, on the one hand, a welcome revival of an important American score. On the other, it was a reminder of how (horrifyingly) far political discourse in this country has fallen within living memory: farce has become reality. A strong cast, anchored by Margot Rood and David McFerrin, brought plenty of laughs plus lots of musical pleasures. Full review here.
Odyssey Opera's The Maid of Orleans, September 15th
Odyssey's September concert performance of Tchaikovsky's rarely-heard The Maid of Orleans was arguably the year's most impressive local operatic undertaking. The cast – led by Kate Aldrich in the title role – was largely excellent and the chorus sang powerfully. On top of that, the orchestra, reveling in Tchaikovsky's pellucid scoring, drew out the intense psychological drama roiling beneath the opera's surface. It was a great night at the theater in which everything clicked, even without staging. Full review here.
Boston Symphony playing Leonard Bernstein's Halil, September 22nd
Boston audiences will get plenty of music by Leonard Bernstein in his upcoming centenary year. But the finest introduction to his extended 100th birthday celebrations came in rather peculiar circumstances: during an (otherwise frothy) Boston Symphony Opening Night concert. Elizabeth Rowe was the captivating soloist in Bernstein's mysterious 1981 nocturne for flute, strings, and percussion. Andris Nelsons led a commanding reading of the challenging, ultimately touching score. But best of all was the warm response the piece received from an audience – to judge from comments in my section of the hall, anyway – to which it was largely (if not entirely) new. Perhaps Bernstein's substantial and underappreciated concert music (especially those scores from his last decade or two) might finally be ready for wider acceptance. At the very least, one can hope so. Full review here.
Orchestra dell'Accademia Nazionale di Santa Cecilia and Martha Argerich, October 22nd
Nary a note – or piece – was wrong on this Celebrity Series concert. The elusive Argerich, last heard at Symphony Hall in 1990, turned in a blazing, profound reading of Prokofiev's Piano Concerto no. 3. Antonio Pappano led the extraordinary Santa Cecilia Orchestra (last heard in the United States in 1968) in stirring performances of pieces by Verdi and Respighi. The encores – Argerich and Pappano's "Empress of the Pagodas," the orchestra's Valse triste and William Tell Overture finale – were anything but complacent. The whole afternoon offered emotional thrills and exquisite artistry in equal measure: a pairing or characteristics you hope to encounter far more often than you actually do. Full review here.
Boston Philharmonic Youth Orchestra playing Wagner, Tchaikovsky, and Prokofiev, November 26th
The BPYO's November concert at Symphony Hall wasn't the orchestra's most ambitious of the year (that would have been their epic traversal of Mahler Six in April). But I wasn't able to make that one in person and this Sunday-after-Thanksgiving offering was, to be succinct, magnificent. There was dazzling Wagner, a riveting suite from Prokofiev's Romeo and Juliet, and George Li – just a month after Argerich! – playing the daylights out of Tchaikovsky's Piano Concerto no. 1. Forget the fact that this is an orchestra made up of kids aged 12 to 20; they're one of the finest ensembles in the country, period. Full review here.
Top Recordings of 2017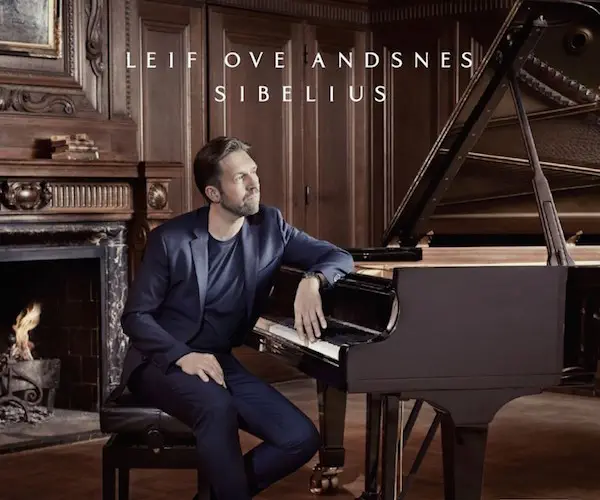 Leif Ove Andsnes, Sibelius (Sony Classical) – Some of the greatest piano music you've never heard played with tremendous passion and élan by one of the world's finest ivory ticklers.
Leonard Bernstein, Complete Music for Solo Piano (Bridge Records and Steinway & Sons) – Again, terrific keyboard music that's virtually unknown, this performed by not one, but two, sympathetic artists – Andrew Cooperstock (on Bridge) and Leann Osterkamp (on Steinway) – in interpretations that contrast and complement in equal, revealing measure.
The Crossing, Seven Responses (Innova) – Haunting, beautiful, sometimes wickedly humorous, contemporary responses to Buxtehude's oratorio Membra Jesu nostri by seven of today's brightest compositional lights.
David Del Tredici, Child Alice (BMOP/Sound) – Del Tredici's evening-length setting of Lewis Carroll poems finally brought to disc, thirty years after its premiere. Featuring BMOP – and soprano Courtenay Budd – at their formidable best.
Ebony Quartet, Unheard (Channel Classics) – Here is music that fell through the cracks – all of it written between the world wars and subsequently forgotten – but brought thrillingly back to life by this Dutch quartet.
Philip Glass, Piano Works (Deutsche Grammophon) – A fascinating survey of etudes and arrangements by, now, one of the Grand Old Men of American music.
Matthias Goerne, The Wagner Project (Harmonia mundi) – Goerne's Wagner here is nothing short of superb: heartfelt, touching, human. Daniel Harding leads the Swedish Radio Symphony in sterling accompaniments and powerful accounts of several overtures and preludes.
Iceland Symphony Orchestra, Recurrence (Sono Luminus) – Daniel Bjarnason conducts the ISO in a perlustration of recent music by Icelandic composers, some of it terrifying, some exhilarating; all of it gripping.
Felix Mendelssohn, Symphonies nos. 1 & 3 (Pentatone) – The first installment of Andrew Manze's Mendelssohn cycle was wild, energetic, quirky, and stylish. Can we expect the same for the next two? They're due out in 2018…
Romantic Piano Concerto, vol. 70 (Hyperion) – Amy Beach's magnificent Piano Concerto anchors this disc that commemorates her 150th birthday (in September) and marked International Women's Day (in March), pairing it with terrific performances of piano-orchestral music by Dorothy Howell and Cecile Chaminade.
Michael Spyres, Espoir (Opera Rara) – Irresistibly sung 19th-century French tenor arias by one of the hottest singers on the world stage.
Some more…
Ludwig van Beethoven, Complete Piano Sonatas (Chandos)
Johannes Brahms, Die schöne Magelone (Sony Classical)
Dover Quartet, Voices of Defiance (Cedille)
Barbara Hannigan, Crazy Girl Crazy (Alpha)
Arthur Honegger, Le roi David (Mirare)
Piotr Tchaikovsky, Symphony no. 6 (Sony Classical)
In memoriam…
Twenty-sixteen was a horrible year; so was 2017. Among those mourned since January were a number of conductors, some with local ties, including Georges Pretre, Stanislaw Skrowaczewski, Louis Frémaux, Jiří Bělohlávek, and Jeffrey Tate.
Violinist Paul Zukofsky and flautist Fenwick Smith passed away this summer.
It was a particularly tragic year for singers, old and too young: Nicolai Gedda died in January, Kurt Moll in March. Barbara Cook left us in August and Robert Honeysucker – unbelievably – in October. Then the incomparable Dmitri Hvorostovsky succumbed to brain cancer in November.
The year also saw the last of composers Pierre Henry and Eric Salzman, plus musicologists Henri-Louis de La-Grange and Donald Mitchell.
And, though he wasn't a musician, photographer Don Hunstein documented just about anyone who was anybody in the field, from Bob Dylan and Janis Joplin to Leonard Bernstein, Glenn Gould, and Miles Davis. He died in March.
---
Jonathan Blumhofer is a composer and violist who has been active in the greater Boston area since 2004. His music has received numerous awards and been performed by various ensembles, including the American Composers Orchestra, Kiev Philharmonic, Camerata Chicago, Xanthos Ensemble, and Juventas New Music Group. Since receiving his doctorate from Boston University in 2010, Jon has taught at Clark University, Worcester Polytechnic Institute, and online for the University of Phoenix, in addition to writing music criticism for the Worcester Telegram & Gazette.