Saturday's performance of the Second Symphony's Boston premiere was, by turns, pensive, ebullient, and feisty.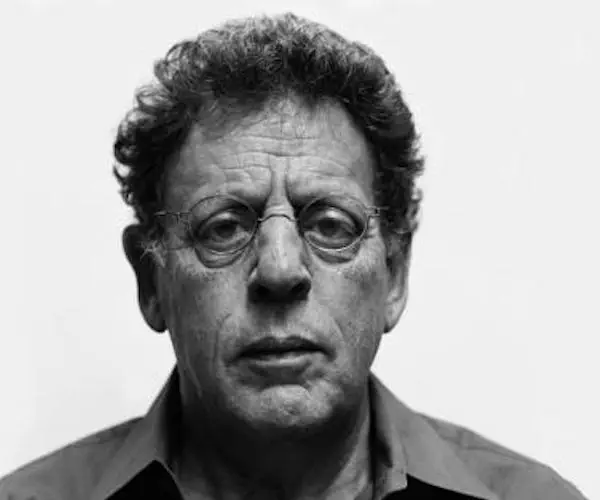 By Jonathan Blumhofer
Forty years ago – or even twenty or thirty – who would have thought that, today, Philip Glass would stand as the senior torchbearer of the American symphonic tradition? Probably not many. Yet here he is: Glass's Eleventh Symphony premiered less than three weeks ago at Carnegie Hall, on its composer's eightieth birthday, no less.
Even so, outside the advocacy of a few devoted champions – Dennis Russell Davies, Marin Alsop, John Adams – Glass's symphonic output isn't a regular concert presence. The Boston Symphony, for instance, has played his Symphony no. 2 just once, in 1995 at Tanglewood. The New York Philharmonic hasn't performed any of them ever.
So the Boston Modern Orchestra Project's (BMOP) Glass Works at Jordan Hall on Saturday night was welcome for several reasons. For one, it was simply a treat to experience Glass's orchestral music live and in-person. In the process, too, Glass Works provided a welcome reminder that Glass, for his seeming omnipresence in film, theater, and with his own ensemble, is, musically, no easy character to pigeonhole.
The evening's symphony was Glass's Second, written for the Brooklyn Philharmonic Orchestra in 1994. Its three movements traverse familiar Glass-ian terrain. Undulating arpeggios figure prominently. So do bouncing, syncopated riffs. There's plenty of repetition, some of it predictably four-square, some (in the finale, particularly) building to moments of genuine, exhilarating catharsis. Transitions are sometimes abrupt, like jump cuts.
Its most-noted feature is its harmonic language, which dabbles in polytonality. Mind you, none of what Glass does in this department rivals the daring and invention of Stravinsky or Milhaud in the 1910s and '20s. But it does provide moments of welcome acerbity, especially involving the first movement's main theme, which often emerges from and rests on decidedly unsettled textures.
What's perhaps most striking about the piece is how conventional it all is. In a sense, Glass's Second is reminiscent of Bruckner, had he lived in the 1990s and not been enamored of ländlers. It's built on small patterns and phrases that are regularly repeated. The scoring is handy and solid, sometimes bright and shiny, but never really inspired or brilliant in the manner of Mahler or Strauss.
Of course, Glass's developmental techniques are his alone. His style and language is generally more homophonic than contrapuntal. Accordingly, themes sometimes simply appear in new guises. At other times, they're subject to subtle rhythmic manipulations. His form might be called "modular," sometimes heading off in unpredictable directions, sometimes not.
Its resulting expressive affect is of a clearly contemporary hue. That said, given the relative simplicity of the materials (mostly scales and arpeggios), there can be a certain Beethovenian purity – familiarity, even – to be found in it, as well. It adds up to a singular listening experience of an emotional and technical complexity that far exceeds Glass's superficial reputation as a Minimalist.
Saturday's performance, the Symphony's Boston premiere, was by turns, pensive, ebullient, and feisty. Conductor Gil Rose paced the long first movement well, its expansive, opening English horn theme cresting like a series of waves, each growing in size and intensity. In the second, after a somewhat shaky initial transition, the fast sections danced while the lyrical wind writing sang warmly. And the finale, with its driving patterns and pulsing phrases, carried all before it, culminating in some of the brashest, most electrifying playing I've yet heard from BMOP.
Indeed, in this Symphony, the ensemble proved itself an excellent Glass band. This is deceptively difficult music, requiring both stamina and solid technique. Its busy layers of rhythmic patterns need transparent textures in order to come across clearly and effectively. As in Mozart, there's not much room for hiding.
Not that BMOP needed any. Their performance was rhythmically tight. Energy never lagged. Intonation was precise. Melodies were delicately shaped and phrased with an eye to the work's overarching trajectory. Balances were well-calibrated. It was, in the end, a thrilling, epic reading.
Before intermission, a reduced BMOP string section and pianist Anton Batagov made light, satisfying work of Glass's Tirol Concerto. This 2000 score, written for the Klangspuren Festival in Austria's Tyrol region, inhabits a rather different world from the Symphony no. 2. Yes, the Glass hallmarks of triads, arpeggios, and repetition are all present. (At one point near the climax of the middle movement, the latter is drawn out to an almost absurd degree.)
But, overall, it's a winning charmer of a piece. The outer movements are short and colorful: the finale, in particular, contains more than a hint of stride piano. In the long middle one, Glass's writing is distinctly lyrical. In each of them, ear-catching tunes pop up and recur. Here, it seems, is Glass about as carefree and relaxed as he comes.
The piano writing isn't particularly flashy, but it is steadily involved. Batagov, a Glass specialist, proved a sensitive soloist. He's perfectly at home in this style and made the most of the busy part, imbuing the first movement with sweet solemnity and lacing the finale with verve and humor. Following a warm ovation, Batagov played "The Poet Acts" from Glass's score to The Hours as an encore.
Saturday's program opened with the world premiere of Benjamin Park's The Dwarf Planets, winner of this year's NEC/BMOP Composition Competition. In many regards, it's an impressive piece. Park's melodic writing is fluent, his instrumentation characterful, and his sense of musical drama and pacing acute. He has clear ideas and a sure way of saying things. In short, he's a composer to watch.
That said, The Dwarf Planets falls into a tricky genre. In essence, it's a set of miniatures, it's five brief movements depicting, after the model of Holst, the namesakes of officially acknowledged (as of 2014) dwarf planets. The best of this kind of music – think Schoenberg's Five Pieces, Webern's Six, or Bernstein's Divertimento – leave a strong stylistic and/or expressive impression.
The Dwarf Planets doesn't always do that. The shadows of Aaron Copland and John Williams hover a bit too close for comfort at points in the middle movements, and there's an occasional overreliance on arch-like forms between them.
Even so, the outer movements are stirring. The first, "Pluto, Ruler of the Underworld," features menacing string tremolos and an assortment of fragmented melodic figures played by low brass and wind instruments that try – but don't quite manage – to turn into a funeral march. The finale, "Eris, Goddess of Chaos," is filled with abrasive, rhythmic gestures, snarling trombones, and short snatches (some hard to discern) from Holst's The Planets. And the middle ones offer their share of memorable touches, like the wavy string figures that open and close "Ceres, Goddess of Agriculture" and the muted-brass episode in "Makemake, Creator of Humanity."
My few pettifogs notwithstanding, The Dwarf Planets proved a fresh opener to Saturday's concert. A few cracked notes aside, BMOP played it with vigor and sensitivity, with standout solos from concertmaster Gabriela Diaz and English hornist Jennifer Slowik. The house, quite full and young, cheered it lustily.
---
Jonathan Blumhofer is a composer and violist who has been active in the greater Boston area since 2004. His music has received numerous awards and been performed by various ensembles, including the American Composers Orchestra, Kiev Philharmonic, Camerata Chicago, Xanthos Ensemble, and Juventas New Music Group. Since receiving his doctorate from Boston University in 2010, Jon has taught at Clark University, Worcester Polytechnic Institute, and online for the University of Phoenix, in addition to writing music criticism for the Worcester Telegram & Gazette.