Dave Liebman's band, like its adventurous leader, is more than willing to take a deep dive.
The Dave Liebman Group: Expansions Live (2 CDs, Whaling City Sound)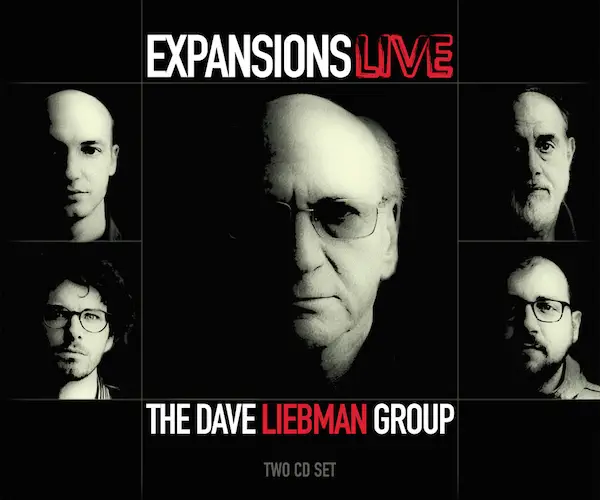 By Michael Ullman
Dave Liebman, whom many of us first heard in the early seventies with Elvin Jones's two tenor saxophone group and with Miles Davis, made his first recording in 1967 in Stockholm with a now obscure group of Swedes. His recording career re-booted in 1970, and in the next year he recorded (among other things) My Goal's Beyond with John McLaughlin and Genesis with Elvin Jones. Though he'd hate to hear it, with Jones and Miles he was a sort of Coltrane substitute, yet he had his own budding voice. And individual will. I remember hearing him around 1972 in Michigan with Miles Davis in a band that also featured tabla player Badal Roy. Miles took a long solo; Liebman stood beside him respectfully, listening intently. Then Miles stopped and waved Liebman on. Still listening intently, Liebman shook his head, no. He told the 'boss,' as he referred him to me later, that he'd prefer not to.
He's been less reticent, of course, in the over three hundred recordings he's made since, including an early series (also with Badal Roy) for ECM with his group Lookout Farm. To my ears he has also become more interesting and more accomplished with each new venture. Over the years his tone has mellowed, his repertoire grown in unpredictably intelligent ways. Through it all, he hasn't forgotten his roots: in 2009, he made two recordings re-making collaborations between Miles Davis and Gil Evans (Sketches of Spain and Miles Ahead, both on the Jazz Heads label).
On his new two CD set Expansions Live, Liebman has recorded a jazz version of the Elvis Presley hit, "Love Me Tender." Evidently Presley's syrupy crooning appealed to Liebman when he was a boy. On both discs, one made with acoustic instruments, the other (except for sax and drums) with electric, Liebman has selected challenging classics and radically reimagined them. He takes the opening solo on Miles Davis's "All Blues" at a rapid tempo. Almost immediately, pianist Bobby Avey enters, playing wildly energetic scale-like passages that self-consciously run counter to what Liebman is doing. From there, the melody enters and then disappears — starts and seems to stop — in what is virtually a free improvisation. At times, bassist Tony Marino or drummer Alex Ritz emerges from the mix without warning. Finally, when the listener least expects it, the piece really begins to swing. Equally appealing is a jaunty rendition of Tadd Dameron's bebop classic "Good Bait." Also on the acoustic disc, which features a second saxophonist (Matt Vashlishan), there's an eerie — at times downright impassive –rendition of the little-played Coltrane number "India," which Liebman claims to be an essay into world music. For those who love their jazz complex, the saxophonist supplies his own "Vendetta" and Hermeto Pascoal's "Selim."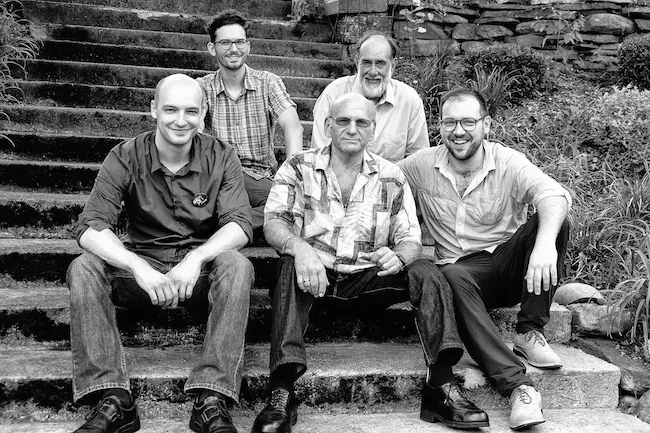 The electric disc has an intriguing rendition of Wayne Shorter's "Footprints," which Liebman calls "a great vehicle for whatever is happening in the band in the moment." The moments include a long, spacious solo by bassist Marino over the rattling tom-toms of Ritz. Perhaps the Shorter piece, as well as  Thelonious Monk's "Ugly Beauty," would be predictable offerings on a contemporary jazz recording. Not so "Love Me Tender," or the final work, Olivier Messiaen's "Danse de la Fureur." I listened to the original movement in Messiaen's "Quartet for the End of Time" and found, to my considerable astonishment, that the melody remains pretty well intact in this version. It is as if Messaien had Liebman's quirky, spacious, and intermittently intense playing in mind. The piece begins with a drum solo; there's also a solo on electronic instruments that sounds as if it was recorded underwater. Liebman's band, like its adventurous leader, is more than willing to take a deep dive.
---
Michael Ullman studied classical clarinet and was educated at Harvard, the University of Chicago, and the U. of Michigan, from which he received a PhD in English. The author or co-author of two books on jazz, he has written on jazz and classical music for The Atlantic Monthly, The New Republic, High Fidelity, Stereophile, The Boston Phoenix, The Boston Globe, and other venues. His articles on Dickens, Joyce, Kipling, and others have appeared in academic journals. For over 20 years, he has written a bi-monthly jazz column for Fanfare Magazine, for which he also reviews classical music. At Tufts University, he teaches mostly modernist writers in the English Department and jazz and blues history in the Music Department. He plays piano badly.