"I have always been a fan of horror movies, and I'm sure that was part of the attraction to me."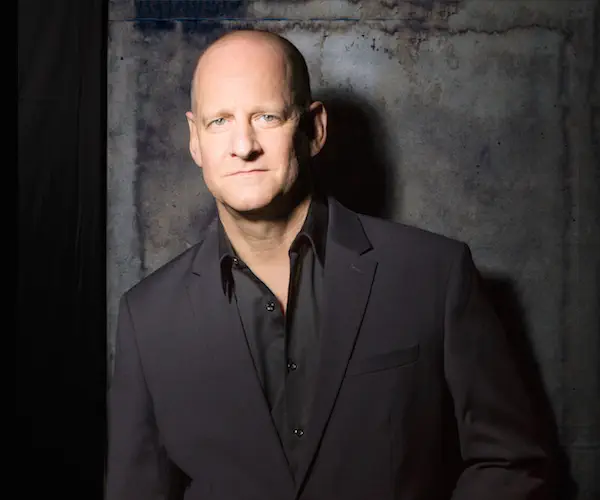 By Bill Marx
Odyssey Opera is teaming up with the Boston Modern Orchestra Project for the kick off production in its 'Wilde Opera Nights' series: a semi-staged production of The Picture of Dorian Gray on November 18 at Jordan Hall, 30 Gainsborough Street. The idea of a series inspired by the writer makes perfect sense, given that there was something operatic about Oscar Wilde's persona — his impish theatricality, ostentatious dress, and quicksilver wit. And 1891's The Picture of Dorian Gray, with its fusion of horror, decadence, and worshipful aestheticism, is the novel that made him one of the era's iconic figures, for both his fans and detractors.
Still, Wilde may have objected to Odyssey Opera's pun on wild, at least regarding The Picture of Dorian Gray. He said he had to work hard to make the narrative's moral — a 'magical' portrait absorbs its owner's sins and signs of aging — from becoming too obvious. The Victorian critics, alert to the story's allusions to homosexuality, completely missed the tale's didacticism, calling it "vulgar," "unclean," "poisonous," and "a sham."  Five years after the book's publication it was used as evidence against Wilde during his trial for 'gross indecency.'
The story no longer has all that much taboo-breaking pizazz, but it remains a marvelously macabre tale, its lesson about the consequences of confusing life and art giving Wilde plenty of juicy opportunities for satirizing Victorian norms. I e-mailed composer/librettist Lowell Liebermann some questions about the challenge of turning Wilde's only novel into an opera.
---
Arts Fuse: Does this 1996 opera version of Oscar Wilde's novel resonate differently today?
Lowell Liebermann: I'm not really sure that it does, but then again, I do not have the most objective view of it. I can't say that it doesn't resonate any differently with me than it did 20 years ago.
AF: In your notes to the libretto you downplay the story's power as a horror yarn. But doesn't that make this opera distinctive — how many "horror" operas are there?
Liebermann: I disagree that I downplayed the horror aspect of the story: I think I said that precisely that was one aspect of a very rich novel that can be viewed from many angles…previously there have been a few "horror" operas, though not a lot: Der Freischutz, Das Vampyr, The Medium, Turn of the Screw, and Owen Wingrave. I have always been a fan of horror movies, and I'm sure that was part of the attraction to me.
AF: What were the models for your approach to this material? Did you have musicals such as Phantom of the Opera in mind when writing this treatment? You do expand on the romance between Dorian and Sybil.
Liebermann: I did not really have any specific models in mind. (I have actually not heard any of Phantom of the Opera beyond a couple of its "hit tunes.") I don't think I significantly expanded on the romance aspect beyond what is already in the novel.
AF: You have noted that this is a tale of decadence ("It is poisonous, if you like," wrote Wilde about the book, "but you cannot deny that it is perfect, and perfection is what we artists aim at.") — yet you have composed music of classical restraint. Why did you make that decision?
Liebermann: What you quoted from Wilde answers this question: decadence and classicism can coexist; classicism is all about symmetry (or "perfection" in Wilde's quote.) The Aesthetic movement went hand in hand with both decadence and classicism.
AF:There are a number of critics who argue that there is a homosexual undercurrent to this tale, particularly present in unexpurgated versions of the original manuscript. Do you draw on those suggestions in the opera?
Liebermann: I don't think that any sane person would deny that there is a homosexual undercurrent in the novel: I left that intact in my adaptation, and this can be emphasized or not to varying degrees by the staging.
AF: What are the challenges in staging this opera? What advice would you give Boston Modern Orchestra Project conductor Gil Rose?
Liebermann: The biggest challenge in productions so far seems to have been making the final transformation believable. I would not presume to give Gil any advice: he's a terrific musician and conductor and I feel totally safe in his hands.
AF: Do you have a favorite scene or scenes?
Liebermann: That's like Sophie's Choice, I really can't pick.
---
Bill Marx is the editor-in-chief of The Arts Fuse. For over three decades, he has written about arts and culture for print, broadcast, and online. He has regularly reviewed theater for National Public Radio Station WBUR and The Boston Globe. He created and edited WBUR Online Arts, a cultural webzine that in 2004 won an Online Journalism Award for Specialty Journalism. In 2007 he created The Arts Fuse, an online magazine dedicated to covering arts and culture in Boston and throughout New England.