Ben Ratliff's volume about how to listen to music is full of fairly radical but largely undefended assertions.
Every Song Ever: Twenty Ways to Listen in an Age of Musical Plenty by Ben Ratliff. Farrar, Strauss and Giroux, 272 pages, $26.
By Michael Ullman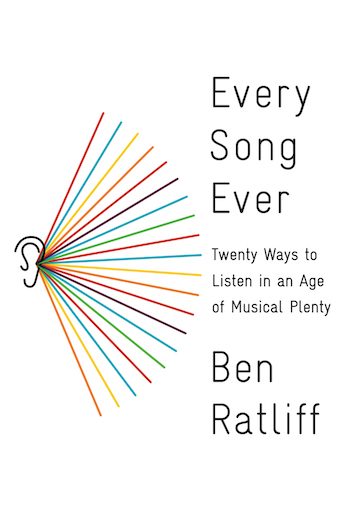 In his new book, the arrogantly titled Every Song Ever: Twenty Ways to Listen in an Age of Musical Plenty, New York Times music reviewer Ben Ratliff posits the creation of a new kind of listener, or perhaps he means a new kind of listening experience. His example comes from what he calls "real life." "A teenage boy, on a bus in the Bronx, in a puffer vest and bright kicks and a close haircut, is listening to a song by Jeremiah, phone to ear. Maybe he bought the song; more likely he found a way to download it for free or is streaming it from YouTube or Spotify. The song is about luxuriant sex, as are most songs by Jeremiah. The teenager listens with near boredom and absolute confidence." In his caricature, Ratliff presumes that the young man is bored because he has "unlimited access" to all kinds of music. Oddly, he is apparently even bored by sex — or so it is feared by the critic. With, or perhaps because of, unlimited access, he has "a new kind of listening brain." Somehow, this doesn't seem to help.
Angst via access overload bothers Ratliff, though his ideas about the brain hardly seem scientific. In the old days, he tells us, music was sorted by genre and form. "Why is it all right to categorize music this way? Because it has to be all right. Music and life are inseparable." (Of course, even that statement depends on there being a separation between music and life.) So what is the problem? Why does Ratliff have the blues? This youngster listens to single songs rather than albums. (Ratliff does not acknowledge that collectors of 78's and 45's did and do the same thing). The music services from which the kid purchases his music suggest new tunes to him through algorithms. Somehow that mathematical fact changes everything, so Ratliff proposes a Big Question, "How are we going to listen to music better than we are being listened to?" For finally, it would seem, plenty isn't the fundamental problem, but someone or something is keeping musics from the listener. (There's a sort of genial paranoid baked in here.) Ratliff wants to change this repression without imposing on us. (He'll never reach the kid on the bus.) Ratliff expounds that "it's not my business to anticipate what you might like. I am suggesting a strategy of openness, and a spirit in which to hear things that may have been kept away from you."
After this murky introduction, and a repetitive chapter on repetition, which turns out to be part of life (and hence of music), Ratliff gets to his main argument. In a succession of chapters he points out the common factors in specific pieces of music from different genres. (Only a handful of his examples are from classical music.) There is, for instance, a chapter on slowness. Ratliff takes a song by the Jackson 5 and scrutinizes it after listening to it slowed down. If you do that to a piece of music, he sagely concludes, "You've gotten to the center of it you've seen its insides." "And perhaps " he adds unfortunately, "the song has seen yours." You have also "escaped the normative tastes of a normative marketplace." Thereafter follows a blizzard of highly doubtful observations. "Deliberate slowness has been a radical exception to a general rule of speed," he states. His examples include Sarah Vaughan's "Lover Man," which is "so barren that it's an abandoned continent." His notion is that when we listen to something slow we are taken back, mysteriously, to the 1860's. But it wasn't until the 1990's that there was an aesthetic that favored slowness for its own sake. (Country blues have typically been slow, but Ratliff doesn't mention them.) According to this argument, the return of jazz singers Shirley Horn and Jimmy Scott in the '90s should be seen as a reaction to the internet and to e-mail. It must be pointed out that the style of neither changed from what they had been doing before.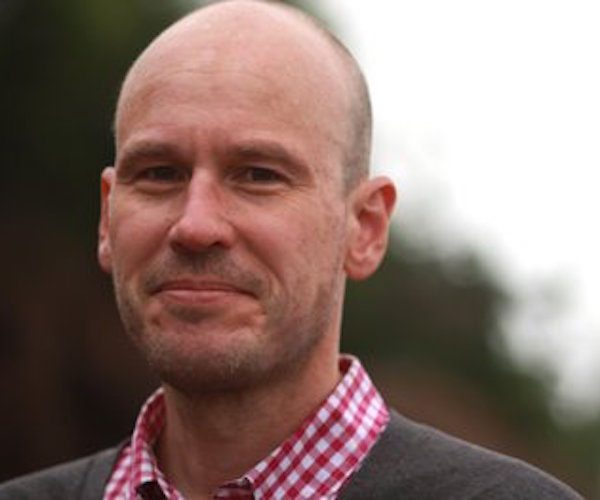 You should have gotten the idea by now. Ratliff's volume is full of fairly radical but largely undefended assertions. (The vagueness cuts against their shock value). For instance, "We can pretty much wave bye-bye to the completest-music-collector impulse." That is now a cultural commonplace, though I am not sure it is true. The reasoning is that if young people buy or download singles, they won't be hearing albums, the standard means of appreciation in the writer's youth. Therefore they are less likely to follow a career or a genre. But why not? According to Ratliff, the collecting impulse "doesn't have a consensual frame; there is no style for it." What does that mean? I know many collectors and young people who are as passionately completest about their favorite genres and stars as previous generations. I don't see anyone worrying about a "consensual frame."
Occasionally, Ratliff makes interesting comments on individual artists. Sarah Vaughan shows up repeatedly. In a chapter on virtuosity she is paired with pianist Art Tatum. "In most kinds of music there is no tradition for virtuosity being a ground, basis or starting place" Ratliff claims, apparently ignoring Franz Liszt and his disciples. "And that accounts for most of the problems that there may be in listening to Sarah Vaughan and Art Tatum. They start from virtuosity. Their ability seems to outrun the musical material they're working with."
Others, of course, might find Ratliff's thinking more intriguing — even logical — and his writing more compelling. For me, the best way to make use of this deeply flawed book is to listen carefully to the music selections he lists at the beginning of each chapter. I (and most likely you) won't necessarily hear what he does. For instance, in a Mariah Carey song he hears "a private hungering force all around it." But it is interesting to compare notes on an eclectic countdown that includes The Impressions, the Mothers of Invention, and some electric Miles Davis along with Miley Cyrus' "Party in the U.S.A." Hard to believe that the kid on the bus would find that line-up boring.
---
Michael Ullman studied classical clarinet and was educated at Harvard, the University of Chicago, and the U. of Michigan, from which he received a PhD in English. The author or co-author of two books on jazz, he has written on jazz and classical music for The Atlantic Monthly, The New Republic, High Fidelity, Stereophile, The Boston Phoenix, The Boston Globe, and other venues. His articles on Dickens, Joyce, Kipling, and others have appeared in academic journals. For over 20 years, he has written a bi-monthly jazz column for Fanfare Magazine, for which he also reviews classical music. At Tufts University, he teaches mostly modernist writers in the English Department and jazz and blues history in the Music Department. He plays piano badly.