The concert "is not about any political or religious statement, it is simply about human beings wanting to give a helping hand to other human beings, it is about community."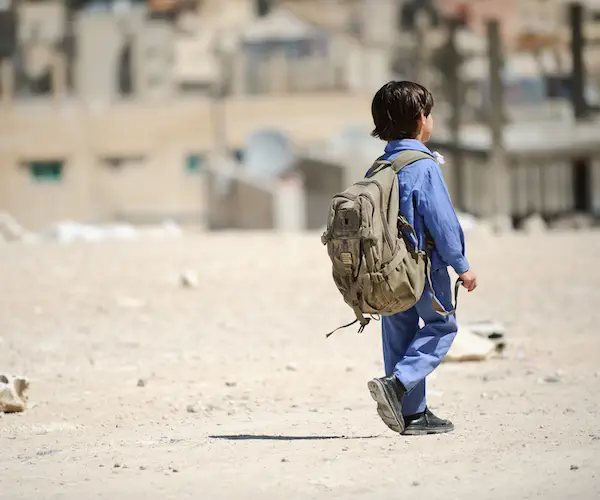 By Bill Marx
Given the tumultuous (and poisonous) fogs of political hysteria swirling around us, who could argue that there is a elemental need to be reminded, again and again, of the humanity of the victims of the Syrian conflict? This is a refugee crisis of unprecedented historical proportions, one that the mainstream media have erratically spotlighted. Thus the indispensable value of a humanitarian fundraising concert dedicated to benefit the millions of Syrian refugees.
Curated and organized by musicians Gabriela Martina, Sophie Maricq, and Jussi Reijonen (in collaboration with Berklee College of Music's Office for Diversity and Inclusion), this SONIC RELIEF concert will present a number of first-class performers, including renowned Arabic oud (11-string fretless lute) and violin virtuoso Simon Shaheen, as well as the Lee Swensen Katz Trio with Cleveland Quartet founding member and Grammy award-winning cellist Paul Katz. The show will take place at Boston's Red Room @ Cafe, 939 Boylston Street, on December 16 at 7:30 p.m.
Questscope, an international 501(c)(3) organization based in Jordan, will donate the proceedings from the evening toward humanitarian aid in refugee camps and conflict-affected areas in Syria and Jordan.
You can also donate to aid Syrian refugees via Questscope. All gifts to Questscope qualify as charitable contributions and are 100% tax-deductible.
I sent some questions via email about the performance—its timing and the plight of Syrian artists—to Curt Rhodes, founder and director of Questscope, three of the concert's organizers, Gabriela Martina, Jussi Reijonen, and Sophie Maricq, and Razek Siriani from Aleppo, Syria.
---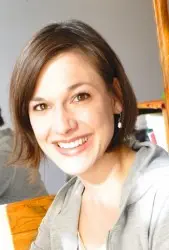 Arts Fuse: Have there been many of these benefit concerts for Syrian refugees around the world? In America? Have they been successful in raising funds?
Curt Rhodes: For Questscope, this is the first concert that we are working with that is specifically focused on helping Syrian refugees. The organization called "Music for Life" from New York has engaged with us in the past to perform in the Zaatari camp in Jordan. Oberlin Conservatory will also put together a performance in January in the same camp. This SONIC RELIEF concert, is the first one to help Syrian refugees. However, the Scheherazade concert for Syrian refugees (not with Questscope) was a big initiative that took place about four years ago at Carnegie Hall with George Mathew as the conductor.
AF: Why did you decide to arrange this benefit concert at this point in time?
Gabriela Martina: The three of us—Sophie, Jussi, and myself—who are all from different countries, have been close friends for many years, and our conversations over the last few weeks about the recent events happening around the world made us all feel extremely sad. We realized that not only did we share that common sadness, but also the need to contribute in any way we could. We had simply reached a tipping point and wanted to do more than just talk about it. It is not about any political or religious statement, it is simply about human beings wanting to give a helping hand to other human beings, it is about community. For us all, being musicians, the most natural way to help seemed to be to put on a concert for a good cause.
Jussi Reijonen: Right now the biggest humanitarian crisis in the headlines is the Syrian refugee tragedy, so it seemed a perfect time to use the attention that it is finally getting and turn that into something positive through this concert. I feel a very strong personal connection with the people affected by the war in Syria since I spent a significant part of my childhood in the Middle East. To go even further back in time, my grandmother was a refugee of World War II who walked from our hometown in northern Finland to Sweden with her siblings and their family's livestock, and I might not even have been born if she hadn't been given shelter.
Sophie Maricq: This is when we started brainstorming and the concept of SONIC RELIEF was created. We feel very strongly about the healing power of music and realize how lucky and privileged all three of us are by no other virtue than where we happened to be born. All of our basic needs are always covered and we have had the opportunity to create a strong network that we knew would allow us to make noise. Our common mission is to help and we plan to continue our efforts helping other causes in the future.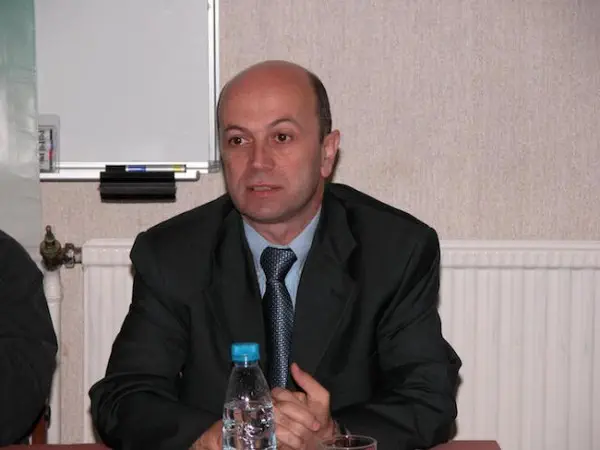 AF: Has the recent Paris terrorist attack and the San Bernardino shootings created any problems for humanitarian efforts like yours for Syrian refugees?
Rhodes: Not problems, but the need to create more dialogue, discussion and clarification about the issues around refugees and the Syrian crisis."
AF: Talk about the participating musicians. Why were they chosen?
Reijonen: We wanted to ask artists who we all had tremendous respect for as both musicians and human beings, and who we knew would support the cause. Conceptually, we also wanted to present artists who embody their respective musical traditions at a world-class level, and since we had personal connections with both Simon Shaheen and Paul Katz, it made sense to invite them to perform. The enthusiasm that both of them immediately showed was really inspiring and encouraging.
AF: Is the music selected to be performed for the evening intended to send a cultural message?
Martina: We found it important to give the audience an opportunity to experience the beauty of diversity through music. Arabic classical music and European classical music are both very intricate art forms in their own ways, and presenting two different classical music traditions in the same concert seemed like the perfect way to do this.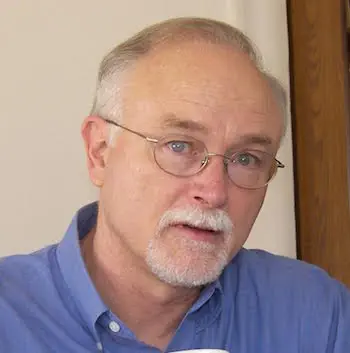 AF: It is too early for Syrian musicians and writers to comment on what is happening to them and their country. But what has been the impact on the arts in Syria? And what will the effect of the diaspora have on Syrian artists, at home and abroad?
Razek Siriani: Evidently, the Syrian arts are affected by the ongoing crisis of the country, like all other aspects of life in Syria. To a certain extent, the crisis has hindered creativity, but at the same time, it seems that it has enlightened artists to find new ways of expression and performance, which reflect the current local conflict, be it in music, plays, or even caricature.
AF: Razek Siriani, you are a displaced Syrian citizen who will be speaking at the concert, suggesting that there will be an educational component to the event. Do you feel that the American mainstream media are doing a good job at educating audiences about the Syrian refugee situation?
Siriani: I follow some, but not all American media. My general observation is that the media needs to be more objective and reflect the refugee crisis from the eyes of the refugees and the displaced themselves rather than from any other perspective. Ultimately, the refugees did not choose to be refugees, but the situation has forced them to be so. Therefore, I believe that the American media needs to highlight the Syrian refugee crisis more and avoid dehumanizing the refugees themselves.
---
Bill Marx is the editor-in-chief of The Arts Fuse. For over three decades, he has written about arts and culture for print, broadcast, and online. He has regularly reviewed theater for National Public Radio Station WBUR and The Boston Globe. He created and edited WBUR Online Arts, a cultural webzine that in 2004 won an Online Journalism Award for Specialty Journalism. In 2007 he created The Arts Fuse, an online magazine dedicated to covering arts and culture in Boston and throughout New England.