According to its web site, TUM operates mainly thanks to volunteers. We should be grateful.
Kirkastus, Juhani Aaltonen and Iro Haarla. (TUM CD 045).
Celestial Weather, Wadada Leo Smith and John Lindberg. (Tum CD 046)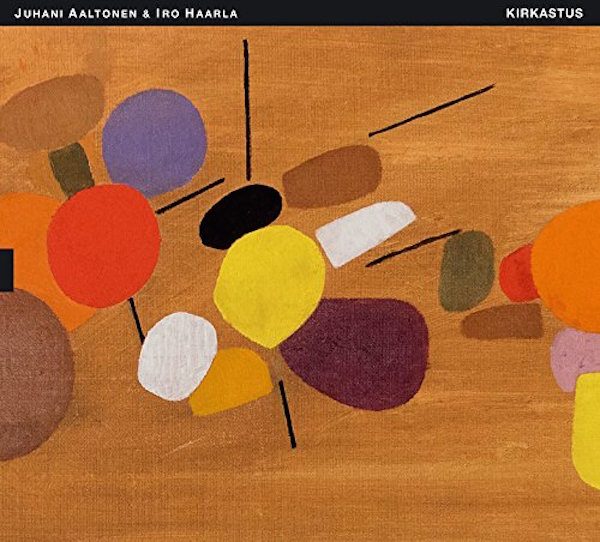 By Michael Ullman
Since 2003, the Finnish label TUM Records has been issuing fresh-sounding, accomplished music by both Finnish musicians, such as Juhani Aaltonen, and international figures, such as Reggie Workman, John Tchicai, Barry Altschul, Billy Bang, and Andrew Cyrille. These are all distinguished musicians well known in improvisatory circles if not necessarily to the general public, and the recordings, often by small groups such as the duos listed above, are uniformly well recorded. Issuing daringly improvisatory recordings is not all TUM does. The people of TUM organize concerts of their own, collaborate with the Finnish Jazz Federation for festival events, run an annual TUMfest, and publish original music. According to its website, TUM operates mainly thanks to volunteers. We should be grateful.
The new disc by saxophonist Juhani Aaltonen completes a cycle of sorts. Now close to 80 years old, Aaltonen was the first musician to record for TUM. He has a Boston connection: he briefly attended the Berklee College of Music. Nor should he be entirely unknown to hardcore jazz fans: in the late '60s, he played with the Thad Jones-Mel Lewis Orchestra. He has led more than a dozen recordings. On Kirkastus, Aaltonen is joined by pianist and harpist Iro Haarla for 10 quietly lyrical duets. These begin with 'Evening Prayer"; in fact, much of the session, which concludes with 'Lead Me to the Rock," strikes a prayerful note. Aaaltonen's unhurried lines can seem like a series of invocations.
On "Evening Prayer," pianist Haarla plays with a strength, clarity, and delicate transparency that makes her an ideal partner for these duets. Her appearance on harp adds an unusual texture. On the third song, "Still Waters," with its background of gently rippling harp lines, the saxophone seems like a kind of dark disturbance wandering out of the depths, his initially fluttering lines giving way to long, vibrato-laden tones. "Hear My Cry" is introduced by Haarla, who creates a crater-filled landscape, its silences coming off as bleak, devotional perhaps, but not especially hopeful. She becomes more agitated as the piece progresses, and more dissonant. Despite the melancholia, their session is a sensual delight because of the tonal beauty with which both musicians play their deeply felt lines. Whether sweetly evocative or bleakly insistent, these duets are consistently intriguing.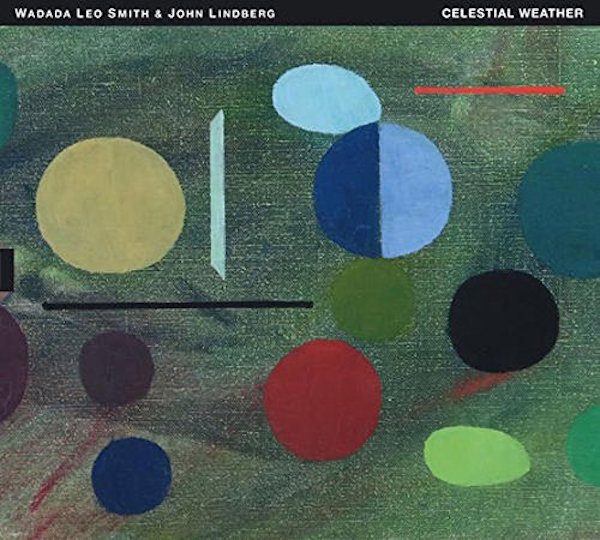 Recently, Wadada Leo Smith has been engaged in celebrated orchestral projects such as Ten Freedom Summers. On Celestial Weather, his new disc on TUM, he goes in a more modest direction in a duet with bassist John Lindberg that at times reminded this listener of early AACM sessions. (I first heard Leo Smith in Chicago in the late '60s.) Perhaps this reach back into time was intentional. The first two improvisations are dedicated to the late bassist of the Art Ensemble of Chicago, Malachi Favors Maghostut, whom Smith calls "a monarch of creative music." (Favors was the bassist on at least three of the sessions Wadada has led, starting in 2000, with Reflectativity.)
John Lindberg was a third of the String Trio of New York in the' 70s, and played for close to a decade with Anthony Braxton. Here he is given the role of recreating the spirit—if not the exact sound—of Malachi Favors's powerful playing. He begins by bowing stolidly under Wadada's brisk, half-choked statements. Later, the bassist demonstrates his agility while Wadada displays his gorgeous open-horn tone. Much of the disc is meant to be evocative of the weather…celestial weather to be exact. The movements include a cyclone, a hurricane, typhoon, and tornado. The heavens are obviously restless in Smith's world.
Still, the duets are not as consistenly agitated as their titles suggest, though "Tornado" appropriately features an anxious, circular bass line bowed by Lindberg that Smith imitates at times. On "Icy Fog," the weather is, for once, not violent. Here Smith plays much of the piece with a muted trumpet, Lindberg barely thumping behind him. The piece evokes the eeriness, and perhaps the otherworldliness, of a wintery shroud. Frankly, don't listen to these stirring duets and worry about locating their emotional origins in a disturbed universe. Smith is a master at manipulating and dramatizing sonic spaces, especially within the confines of a duet. Celestial Weather is a welcome addition to a distinguished series of recordings.
---
Michael Ullman studied classical clarinet and was educated at Harvard, the University of Chicago, and the U. of Michigan, from which he received a PhD in English. The author or co-author of two books on jazz, he has written on jazz and classical music for The Atlantic Monthly, The New Republic, High Fidelity, Stereophile, The Boston Phoenix, The Boston Globe, and other venues. His articles on Dickens, Joyce, Kipling, and others have appeared in academic journals. For over 20 years, he has written a bi-monthly jazz column for Fanfare Magazine, for which he also reviews classical music. At Tufts University, he teaches mostly modernist writers in the English Department and jazz and blues history in the Music Department. He plays piano badly.