Zoë Anderson's volume aims to give readers a handy way to discern the most influential ballets from among the confusing proliferation that we find in today's repertory.
The Ballet Lover's Companion by Zoë Anderson. Yale University Press, 370 pp. $40.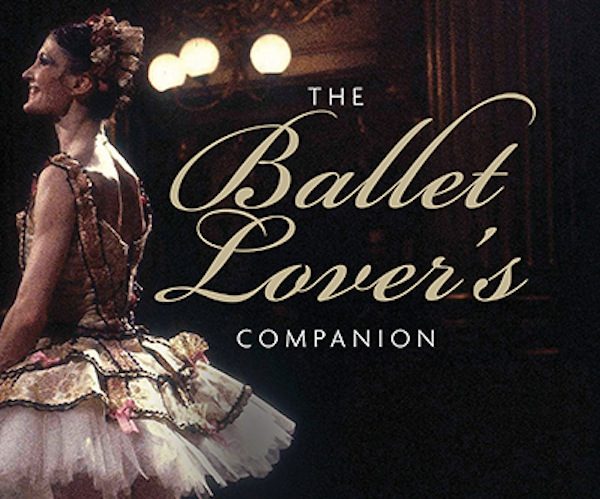 By Marcia B. Siegel
Every comprehensive guide has an underlying perspective that readers should keep in mind. The volume may claim to survey the whole of a field, but it's only as complete as the writer's broad-mindedness, as well as his or her access to sources. Some writers are narrowly focused on telling the story in a certain way. The best-known of recent ballet tomes, Jennifer Homans' Apollo's Angels, spins history via Homans' view that the whole trajectory leads to George Balanchine and ends there. Robert Greskovic's Ballet 101, first published in 1998 and reprinted in at least four editions, is much more freely conceived. Greskovic acknowledges that he's a specialist, but hopes that the depth of his perceptions can educate others.
Zoë Anderson's Ballet Lover's Companion aims to give readers a handy way to discern the most influential ballets from among the confusing proliferation that we find in today's repertory. On these terms, her survey is moderately comprehensive, although she underplays the doings on this side of the Atlantic. Her view tilts toward British ballet and its antecedents in Imperial Russia and the Diaghilev Ballets Russes, with an earnest glance at New York in the Balanchine era.
A dance critic for the Independent in London, Anderson views ballet from a classical perspective, which she believes underwent a crisis after the death of George Balanchine and Frederick Ashton. After that she finds but a few adherents of the art (Alexei Ratmansky, Christopher Wheeldon, and a couple of near-beginners). She fills in the current century with a mixed bag of synthesizers and eclectics.
Early ballet history gets a quick going-over in five pages leading up to the more recognizable and retrievable Romantic Ballet, personified by Marie Taglioni and Giselle. There are chapters on the pre-revolutionary Russia that gave us the classics Swan Lake and Sleeping Beauty. Anderson covers the Diaghilev Ballets Russes and After, Soviet Ballets, and something she calls National Ballets, before she gets to the relatively recent past.
She lays out the territory in eight roughly chronological chapters, running from the skimpy Beginnings to International Ballet: Crossing Boundaries. Each chapter begins with a summary of the period and its main developments, and goes on to describe specific ballets, with annotations on successive revivals and reworkings. There's an index to names and ballet titles, and a brief glossary of ballet terms, but no bibliography, filmography, or photographs. The reader doesn't necessarily have to look at a photograph or a DVD to get in touch with an unfamiliar ballet, but so much dance now is available on screen that it seems a shame to limit a novice reader's access to the few cities (Paris, London, Copenhagen, New York, St. Petersburg, and Moscow) where Anderson finds these ballets in live repertory.
As for the pre-20th century repertory, which is bound to have undergone alterations through time, she seems to discuss one production, or one idealized production, without telling us how it's different from other items in that ballet's evolution. The ways that ballets change over their lifetime, and the cultural reasons for changes, is one of several intriguing topics that this book raises but doesn't explore.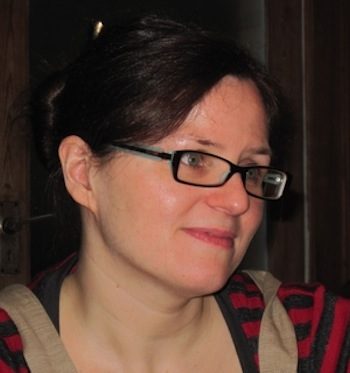 Almost as an aside, we learn that lower-class influences crept into the aristocratic framework of ballet. The hugely influential choreographer of Russian Imperial ballet, Marius Petipa, came from a traveling family of dancer-actors, not from the upper class. Anderson relates this as no more than a biographical fact. The thread of populism enlivened a couple of centuries of ballets, and was probably one element that kept the artform from freezing in aristocratic rigor. Court-centered ballets like Swan Lake included balleticized adaptations of folk and ethnic dance forms. In Denmark, surviving works of the great 19th century ballet master August Bournonville include La Sylphide, which has no princes or nobles of any sort. One of the earliest ballets, La Fille Mal Gardée, which we know in a wonderful version by Frederick Ashton, is about farmers and haystacks and chickens.
Another possible major theme of ballet history is exoticism, or how the sexy could be made respectable. Exotic cultures made their way into Le Corsaire and Esmeralda via slaves and bandits. Anderson points out that ballet followed opera to some extent in this, but she doesn't dwell on the provocative aspects of Schéhérazade, Afternoon of a Faun, or even Léonide Massine's can-can dancers in Gaîté Parisienne.
Anderson writes about all the works in the book as if they were stories. I agree with her apparent conviction that every little movement has a meaning, but dance meaning isn't always conveyed in dramatic terms. She delivers each title with a narrative "Synopsis," except for modern works, like those of William Forsythe, that purposely deflect storytelling. Anderson deals with these by picking out specific, startling actions rather than giving an overall clue to the choreographic design or style. This is a serious drawback if you're trying to win new fans. Her descriptions seldom tell you how the dance works in relation to its musical accompaniment; they don't explain how the dance itself communicates differently from the way a play on stage does.
This ambitious book treats every entry in an objective, non-judgmental way, giving each person and each ballet its own integrity. Anderson seldom makes connections between ballets, and this encyclopedic approach can be only so useful to newcomers or to fans. Dance is not altogether new all the time, as popular culture encourages audiences to think. Everything you see depends on ballets that came before, or refers to something going on outside the theater. When we're watching a ballet we become so involved  we tend to forget that. But the expert's job is to show us how it all belongs to the bigger world of its own history and its own time.
---
Internationally known writer, lecturer, and teacher Marcia B. Siegel covered dance for 16 years at the Boston Phoenix. She is a Contributing Editor for the Hudson Review. The fourth collection of Siegel's reviews and essays, Mirrors and Scrims–The Life and Afterlife of Ballet, won the 2010 Selma Jeanne Cohen prize from the American Society for Aesthetics. Her other books include studies of Twyla Tharp, Doris Humphrey, and American choreography. From 1983-1996 Siegel was a member of the resident faculty of the Department of Performance Studies, Tisch School of the Arts, New York University.