Yes, Chris Robinson is ironically in a band called the Brotherhood when he can't work with his actual brother in the Black Crowes.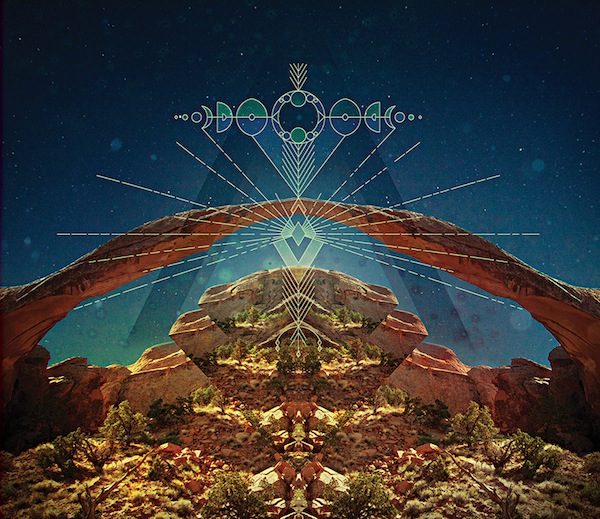 By Brett Milano
If you've followed the long, strange trip of the Black Crowes over the past two decades, the current direction of ex-frontman Chris Robinson makes a lot more sense. Originally a raunchy Southern rock band with hints of the Faces and Stones, the Crowes gradually shed a lot of the raunch and embraced the free-flowing jam-band aesthetic. By their last incarnation, with Bay Area guitarist Jackie Greene, they'd clearly shifted allegiance to the Band and the Grateful Dead.
The Crowes split up, for the third and probably last time, just last month with a public dispute between brothers Chris (vocals) and Rich (guitar) Robinson. In a press release, Rich accused Chris of shady financial dealings, saying he pressured both Rich and longtime drummer Steve Gorman to give up their financial shares in the band and go on salary (Chris has declined to respond). As a result, the Crowes are done and Chris' second band—The Chris Robinson Brotherhood, which hit the Paradise for two nights this weekend—is now his only band. And yes, he's ironically in a band called the Brotherhood when he can't work with his actual brother.
You may recall that the Brotherhood went over badly when they first played Boston. That was in 2011 at the Pavilion, when their slow-moving jams didn't move an audience that was there for the headlining J. Geils Band. They faced a friendlier crowd over the weekend, when Saturday's show was nearly full despite the parking ban and oncoming blizzard ("We were in a good mood until this end-of-days shit started happening," Chris announced at the outset). But he continues on his musical path, which strips away the raunch altogether and pushes the jam elements forward. This is not a band in a hurry: On Saturday they played 15 songs in a two hour-plus set, with plenty of long instrumental stretches. Not quite what you'd expect from a band formed by a lead singer.
The Grateful Dead connection is hard to miss, not least because four Dead-associated songs were covered over the weekend (on Saturday it was "They Love Each Other," from the Jerry Garcia solo catalogue; and Dylan's "She Belongs to Me" in the '80s Dead arrangement). The instrumental nods are there too: Mark Dutton has that grumbly Phil Lesh bass sound down, and Adam Macdougall plays keyboard solos that can sound remarkably like good Garcia guitar solos, with the same shimmering curlicues. Robinson's vocals are the one link with Crowes days—and at times, the one thing that makes this band really distinctive. None of the songs call for him to open up and wail like he used to—There's a lot more harmony singing nowadays, and at times Robinson got absorbed in the simple rhythm guitar parts he was playing—but the soul's still there, just in a more laid-back version.
The band evinced a chemistry it didn't have in 2011; they've probably played more gigs than the Crowes in that time. And they kicked up the tempo a little more—still favoring the slower ones, but opening the set with the celebratory rocker "Saturday Night in Boston" (whose title changes in each city) and churning some uplifting funk on the lengthy "Vibration & Light Suite." If that last title makes you cringe, you are of course at the wrong concert. But there's an integrity in Robinson's sticking to his hippie guns, and on Saturday there was a musical payoff as well.
---
Brett Milano has been covering music in Boston for decades, and is the author of Vinyl Junkies: Adventures in Record Collecting (St. Martins, 2001) and The Sound of Our Town: A History of Boston Rock & Roll (Commonwealth Editions, 2007). He recently returned from New Orleans where he was editor of the music and culture magazine OffBeat.