Gellu Naum does not use the heterogeneous juxtapositions of surrealism to create something jocular, absurd, prankish, or gratuitously paradoxical, but to fashion a new kind of symbolic order that draws on autobiographical material.
Athanor & Other Pohems, by Gellu Naum, translated from the Romanian by Martin Woodside and MARGENTO, Calypso Editions, 106 pp., $15.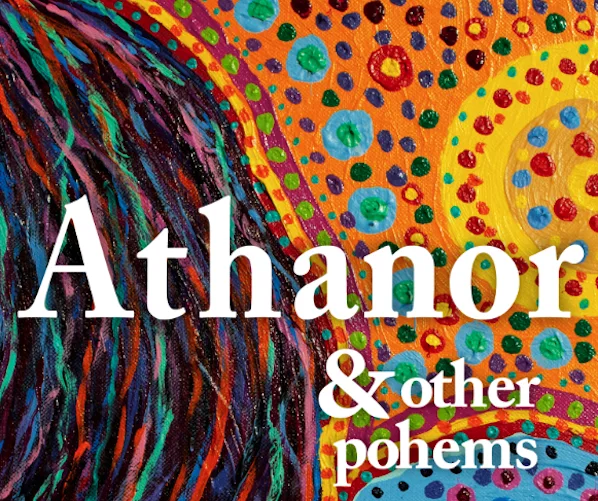 By John Taylor
I wonder how many American readers have come across the strange "pohems" written by one of the most important Romanian poets, Gellu Naum (1915-2001). Athanor & Other Pohems shows once again how the early-twentieth-century surrealist interest in daily life, spiritualism, anthropology, heterogeneous juxtaposition, and discontinuity, not to mention inner and outer "realities," could stimulate European poets into developing their own distinctive approaches that at once assimilated and moved beyond this initial literary impetus. Among the best-known examples in translation are the French poets René Char and Yves Bonnefoy, the Greek poet Odysseus Elytis, and the Czech poet Vítězslav Nezval. Now we have Naum. The Romanian poet MARGENTO and Martin Woodside have co-translated this welcome bilingual selection.
Naum was definitely of surrealist parentage. In the 1930s, he published two early collections of surrealist poetry. During the same decade, he became acquainted with Parisian surrealist circles while he was studying for a doctorate at the Sorbonne. His best friend, the Romanian painter Victor Brauner, was also in Paris at the time and introduced him to André Breton, the "pope" of French surrealism. These were clearly formative years for Naum (and other young Romanians in Paris). In his poem "A Centaur Raping the Poem's Trees," first published in Romanian in 1936, he begins:
It takes high art
to pick one brain's like a nose
and pull from those depths the poem's sad snot
it takes high philosophy to know
how to mix the eyes' plates with the dusk
this is not something you learn in just one day
since each pencil is a voice . . .
Naum was forced to return to Romania after the outbreak of the Second World War. The four-year postwar period between the end of the war and the advent of communist rule in Romania saw the revival of the Romanian surrealist group, which included Virgil Teodorescu and the fascinating, soon-to-become francophone poet Ghérasim Luca (whose writings are also increasingly available in translation). In his insightful introduction, MARGENTO quotes Breton, who declared back then that "the center of the world has moved to Bucharest." Similarly, the critic Sarane Alexandrian notes in his classic study Le surrealism et le rêve that the Romanian surrealist group was "the most exuberant, the most adventurous, and what's even more, the most delirious of them all within the international movement."
This invigorating background should be kept in mind while reading Naum's poetry, which departs from — or, rather, absorbs — his surrealism of the 1930s and increasingly employs "alchemical" themes and symbols. The very title chosen for this volume asserts this evolution. An athanor, according to Webster's, is "a self-feeding digesting furnace that maintained a uniform and durable heat and was used by alchemists." Already during his Paris years, as MARGENTO reminds us, Naum had combed libraries and bookshops for ancient tomes on alchemy.
But what would a poetics based on a symbolic athanor be? The title poem, first published in Romanian in 1968, gives an indication. It is dedicated to "an ancient gesture burnt four thousand years ago" — thus, implicitly, in an athanor. Stylistically, Naum does not employ the aforementioned heterogeneous juxtapositions of surrealism to create something jocular, absurd, prankish, or gratuitously paradoxical, but to fashion a new kind of symbolic order that draws on autobiographical material:
The flutter of ashes extinguished memories of fire
over limestone tattoos
among the shoals shirts of clear water
vegetal worms squirming around pebbles
the whooshing of buckets dropped into wells
But all this happens in the shade of a green tomato
and one good day he came out to see
We sat above by the tomato cages
our twisting locks creeping out
The lime pit fallen into disuse
menacing birds of sleep rambles in the fog
as we tried to fend them off
and he held us up with his eyes
This poem is certainly an instance where Naum, as MARGENTO observes more generally, both reworks alchemical symbols into deeply personal motifs and recounts any "'real' story / encounter / dream" in the language of "participatory alchemical symbols." Into his athanor all sorts of elements are blended: ashes, tattoos, worms, green tomatoes, birds, enigmatic pronouns ("we," "he"), the past and the present. Presumably, these all cohere in the self — or, at least, feed the furnace of the self as in an athanor.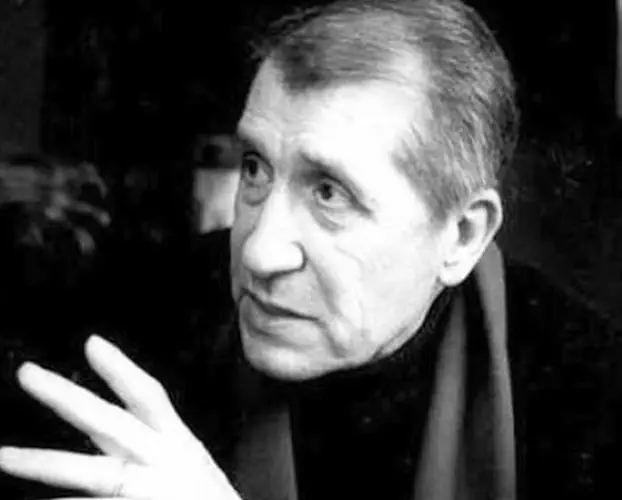 "One of Naum's trademarks," continues MARGENTO, "is that he accomplishes the latter not in the sense of projecting personal experience on a metaphoric mythical or ritualistic screen, but in that of living an alchemical life (. . . and, therefore, living an alchemical poetry, since to such a poet, poetry is a mode of existence) by turning one's psyche, body, and biography into an athanor in which traditional concepts are (re)discovered, melted, (re)forged/refined and (re)shaped as intimately experienced realities, agents, and energies."
Yet it is unnecessary to be a scholar of alchemy to appreciate poems that point to autobiographical concerns in haunting ways, all the while raising pertinent ontological and metaphysical issues. Perhaps alchemical formulas are embedded in Naum's verse, but the reader need not struggle to work them out in order to enjoy the poet's sense of humor and to ponder his speculations. Moreover, these speculations, sometimes seemingly illogical, are often stated in ways that challenge us to respond intellectually, even logically, and not just with a laugh. Consider this passage from "The Lance Bearer," a long poem dating back to 1974, in which Naum notes in parentheses:
(I hold that everything is something else too obvious to have any shade of clarity
I hold that the lady who goes by Esperanza is a simple wax casting
and that her browbone is an arc de triumph for the most glorious deserters
I hold that night represents a small portion of iron's memory
I hold all the above as I'm moved to and fro by my holding)
In the first line, Naum generalizes the surrealist propensity for yoking together disparate entities in a way that encourages us to think more profoundly about the issues of sameness, difference, analogy, and equivalence. And the fifth line indicates the same kind of doubts about indeterminacy and the relativity of truth that were explored by deconstructionist philosophers.
Or take these lines from "Eutychia" (1994), another long poem, where Naum questions the nature of an "event" and "thereness":
Only when beginning at the end are we able to understand
the nostalgic mechanics of daily events the fury of layers preceding and following us
this is when what's usually called "there" wears on its body the tree's bark
Other pieces point to still more philosophical quandaries. A tension between rationality and irrationality animates Naum's mature work, which displays philosophical intentions throughout. Perhaps this is what the poet avows in "The Animal-Tree," a sequence from 1971:
I wanted to be a popular astronomer with long hair
out on the boulevard charging people to look through my telescope
to show them something ludicrous a button a fly a cigarette butt
to lay them out in the ocean paying to see a drop of water
one could hear the honking of the Great Ludicrous echoes of rubble
I would be born four times in a row five times
the sixth time I would have liked to chat with you about mending my winter coat
Up to now, I have underscored the intellectual provocativeness of these "pohems." Let me conclude by recalling another quality. Amid incongruities and even seeming farcicality, Naum evokes essential existential emotions. In a passage from a long piece already cited here, he writes:
and we press our knees into each other our eyes blurred after all those days we kept silent together
in the humans' blue crypt under the night's obscure seal
and we make those modernly likeable gestures at all crossroads
with snail shells and wing-cases breaking under our steps.
This is a rare poetic oeuvre which, indeed, provides numerous insights into what it means — what it can feel like — to be a human being in our "blue crypt under the night's obscure seal."
---
John Taylor is translator of Louis Calaferte's The Violet Blood of the Amethyst (Chelsea Editions, 2013), a sequence of poetry and short prose that also forms an "alchemical" pattern. His other recent translations include books by José-Flore Tappy, Philippe Jaccottet, Jacques Dupin, and Pierre-Albert Jourdan. His new collection of critical essays, A Little Tour through European Poetry (Transaction Publishers), will appear this fall. His personal books include The Apocalypse Tapestries (Xenos Books) and If Night is Falling (Bitter Oleander Press).