July Music/Musica en Julio/Musica em Julho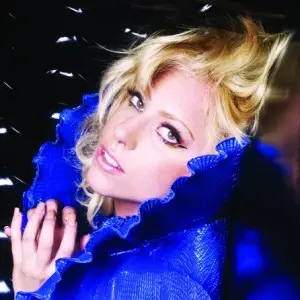 By Thomas Samph
With the temperatures peaking into the 90s in New England, here is some pop music that's meant to be enjoyed in the heat. These acts (with the exception of one) all have their roots in warmer places: Latin music infused with funk and jazz, Spanish electronic dance music, relaxing Brazilian beats, and a singer whose Portuguese lyrics and classical guitar strumming stole the spotlight in a Wes Anderson movie. This music was inspired by heat, so it's best experienced in the midst of it.
July 2, Lady Gaga at TD Garden
Genre: Pop, Dance
Lady Gaga's music isn't Latin by any means, but with her concert tickets selling out faster than you can say Alejandro, she deserves some attention. Whoever thought that a 20-something musician from NYU would launch one of the most successful brands in music history? Lady Gaga knew.
Born Stephanie Germanotta, Lady Gaga's brand is concentrated on one concept: being weird. Not only has Gaga proved that pop superstardom can exist after Michael Jackson and Madonna, she has single-handedly energized the return of the music video. When MTV stopped showing music on TV, videos largely disappeared. Enter Lady Gaga (and YouTube). Her take on the music video? Cramming the plot of a feature-length film into 5 minutes of futuristic, bizarre costumes and dancing. A Gaga music video is something like a runway show from Paris's Fashion Week held on the set of a Star Wars movie with Broadway-musical-like hoofing—or an outtake from a Quentin Tarantino film. Her celebrity shows no signs of slowing down; she is the fame monster, after all.
July 7, Jose Conde y Ola Fresca at the Museum of Fine Arts
Genre: Latin, Jazz, Funk
There are more fusion styles of Latin music than there are Justin Beiber lookalikes. But Jose Conde is a master of them all. His band Ola Fresca, which means "fresh wave," combines 10 Manhattan-based musicians whose sound ranges from danceable funk to laid back jazz. The salsa piano scales, jazz saxophone, and funk guitar generate a sound reminiscent of Tito Puente, Stan Getz, and the Meters, the group's music conjuring scenes of hot summer nights filled with sultry undulations. Above all, the music is perfect for a summer afternoon outdoors in Boston. Eat your heart out Miami and Havana; the MFA courtyard is the place to be.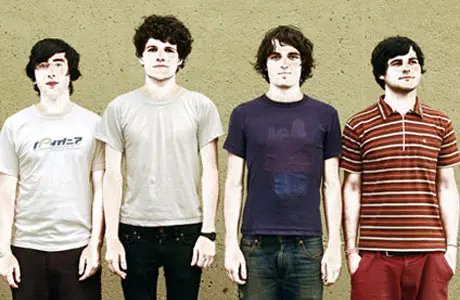 July 12, Delorean at Great Scott
Genre: Electronic, Dance, Pop
First and foremost, when you see the name Delorean, you think about Marty, Doc, and flux capacitors. Unfortunately, when this band gets really big the Back to the Future jokes are going to get old, fast; so it's better to just get the snickers out of the way.
Delorean has finally found a cohesive sound with their latest album Subiza. Each track embraces ethereal vocals, synthesized keys, and an upbeat pace that's as good for dancing as it is for background music. Think Passion Pit, but subtle and smooth. The band, originally from Spain, brings all the heat from their home country to this album that's meant to be a soundtrack to summertime with songs like "Warmer Places," "Endless Sunset," and "Infinite Desert." However, the first two tracks, "Stay Close" and "Real Love," define the album's tone and the band's new sound. It's only a matter of time before these songs find their way into a movie soundtrack or an Apple advertisement: they were written for the part.
But besides the crowd-pleasing aspect, what could be more summery than a kaleidoscope-like montage of beaches, waves, sun, and rolling in the sand like the music video for Stay Close? Bring your fixie and super skinny jeans to this show.
July 14, Forro in the Dark at the Museum of Fine Arts
Genre: Forro, Samba
Although Forro music is native to Northern Brazil, this Manhattan-based group of musicians brings us the heavy percussion, guitars, flute, and saxophone from their home country. Some of their music includes the wandering bass, strummed classical guitar, and brushed percussion of samba, while other songs are more traditional Forro, a more offbeat rhythmic style but just as good for dancing. Close your eyes, and the band will leave you wondering whether the sand under your feet is in the courtyard of the MFA or a beach in Rio (there's a reason why they call themselves Forro . . . in the dark).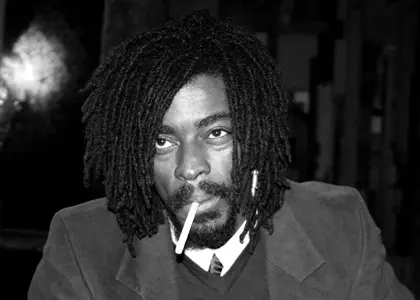 July 15, Latinova at the Fireplace Restaurant
Genre: Jazz, Bossa Nova
After hearing Latinova's athletic, jazzy Bossa Nova, you'll be panting just as hard as the band. And did Ella Fitzgerald just pick up the mic? No, that's actually singer Marcella Camargo-Silva who performs some breathtaking scat. The six-piece band, all Berklee Grad students, draws influences from a variety of Latin music (Brazilian, Peruvian, Argentinean) and puts an emphasis on improvisation. You won't need a fireplace when Latinova heats up the restaurant with their energy; it'll leave you sweating for more.
July 31, Seu Jorge at Royale
Genre: Samba, Bossa Nova
Seu Jorge is a man for all seasons. As an actor, he played the role of "Knockout Ned" in City of God, a gruesome and tragic look at life in Rio de Janeiro's favelas. As a musician, his solo work and collaboration with Brazilian singer Ana Carolina have had huge success in his home country, and is beginning to spread to the United States with the upcoming tour promoting his new album, Seu Jorge and Almaz. But Jorge's role in The Life Aquatic as safety expert "Pele dos Santos," showcases his talents as both an actor and a musician. The film's soundtrack, entirely made up of David Bowie cover songs sung in Portuguese over a classical guitar by Jorge, is a tribute to his versatility and charm.
The tracks on his new album feature the same soothing voice and Portuguese lyrics that Jorge is known for, but he is backed by a talented band that rounds out the Bossa Nova sound. Lets hope he makes time at this show for Life on Mars or Rebel Rebel; David Bowie never sounded so good as he does when sung in Portuguese.
Added Attractions

Nateva Music Festival – July 1-4 – Oxford, ME
Gentlemen Hall – July 3 – Great Scott
George Clinton & The P Funk All Stars – July 3 – Showcase Live
The Heavy Pets – July 7 – Harper's Ferry
Jose Conde y Ola Fresca – July 7 – Museum of Fine Arts
Jeremy De Jesus Quartet – July 8 – Fireplace Restaurant
Melissa Etheridge – July 10 – Citi Performing Arts Center
Delorean – July 12 – Great Scott
Wolf Parade – July 12 – House of Blues
Forro in the Dark – July 14 – Museum of Fine Arts
The Love Language – July 14 – T. T. the Bear's Place
Earl Greyhound – July 15 – Great Scott
Latinova – July 15 – Fireplace Restaurant
Weezer – July 15 – MGM Grand at Foxwoods
Bernardo Monk Tango Quartet – July 16 – Regattabar
Langhorn Slim – July 16 – Middle East
Au Revoir Simone – July 17 – T. T. the Bear's Place
Eddie Money – July 17 – DCR Hatch Shell
Goli – July 17 – Cafe 939
Natalie Merchant – July 19 – Citi Performing Arts Center
Chiwoniso – July 21 – Museum of Fine Arts
David Rumpler and Tudo Azul – July 22 – Fireplace Restaurant
Kurt Vile – July 23 – Harper's Ferry
Modest Mouse – July 25 – House of Blues
Gold Motel – July 28 – T. T. the Bear's Place
Pretty & Nice – July 28 – Middle East
Hercules & Love Affair – July 29 – Great Scott
Chromeo – July 30 – House of Blues
The Black Keys – July 31 – Bank of America Pavilion
Seu Jorge – July 31 – Royale

**Free Sala and Brazilian Samba dancing lessons at the DCR Hatch Shell August 13 and 27