Iranian director Asghar Farhadi is a master storyteller. He is particularly adept at painting characters in deep shades of gray.
The Past (Le Passe), written and directed by Asghar Farhadi. At cinemas around New England.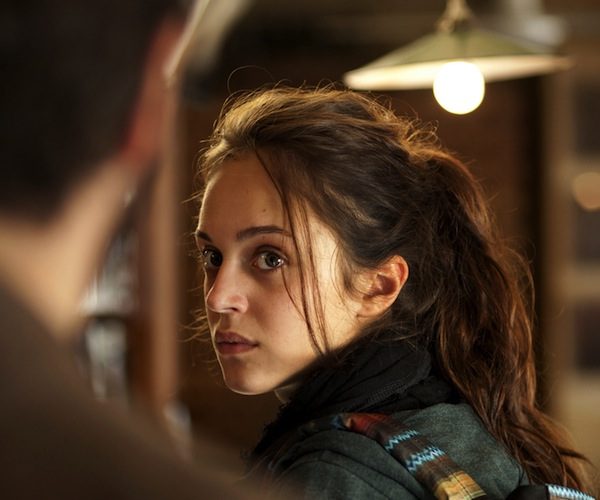 By Glenn Rifkin
Asghar Farhadi, the 43-year old Iranian writer/director, has a slim directorial resume — he has made just six films — but his brilliant A Separation (2011) won him an Oscar for Best Foreign Language Film (and a credenza's worth of other awards) and made him a force to be reckoned with. Now comes Farhadi's The Past which, if nothing else, demonstrates that A Separation was no fluke.
Farhadi is particularly skilled at conveying heartbreakingly nuanced portraits of troubled lives that are thrown off-kilter by seemingly small problems that grow into cataclysmic events. His characters are achingly real and vulnerable, struggling to resolve life crises while battling inner demons and dysfunctional relationships. Farhadi's "families" are star-crossed and desperate for illusive balance.
In A Separation, two Iranian couples with deeply strained marriages come together in a painful waltz of misunderstandings and unspoken secrets. Set in modern-day Teheran, the film is so perfectly conceived and the acting so remarkable that one can hardly breathe while this anguished drama moves toward its predictably devastating ending. For The Past, Farhadi relocates to a downtrodden Paris suburb where the lives of his three protagonists crash together, disclosing a welter of secrets and lies. Remarkably, The Past is in French, a language Farhadi does not speak. But Farhadi is fluent in the language of human nature and the film evokes the intricate foibles of lives so troubled that words cannot resolve much of anything.
Painting with a skillful brush, Farhadi builds the drama by generating questions whose answers emerge in layers as the story unfolds. The film opens with a striking young woman, Marie Brisson, waiting inside the airport for an arrival. Portrayed by Bérénice Béjo, the beautiful star of 2011's The Artist, she is almost unrecognizable here, but her performance, from the first moments of the film, bespeak a remarkable talent that was first demonstrated in that Oscar-winning silent film (having dialogue to speak certainly helps this time around).
Marie spots Ahmad arriving from Teheran and the two, separated by thick glass, engage in a pantomime, unable to hear one another, before meeting outside and getting into a car. We learn quickly that Ahmad is Marie's husband who departed for reasons unclear four years earlier and she has summoned him to Paris to sign the papers for their divorce.
Ahmad (Ali Mosaffa) and Marie immediately quarrel, a sense of deep hurt evident in their eyes. Something went wrong in their relationship that remains close to the surface. He had requested that Marie book him a hotel but she purposely neglected the request in order for Ahmad to stay at her home and talk with her teenage daughter Lucie, who is in the midst of a period of angry rebellion. We assume Lucie is their child together but that is not the case. Both of Marie's children are from an earlier marriage gone bad.
Marie explains that she is living with Samir, her fiancé, and his son, Fouad. Ahmad is rightly uncomfortable with the prospect of sharing close quarters with an unknown rival. Marie's cramped and frayed house, hard by the train tracks, conveys the claustrophobic essence of the film. Samir (Tahar Rahim) is darkly handsome, a younger, angrier version of Ahmad, and there is immediate tension between the two.
We learn that Samir's wife is in a coma, the result of a suicide attempt, and in Fouad (Elyes Aguis) we see the agony of a small boy caught in a world where the adults provide little of the support and loving comfort children require. His sadness is simply heartbreaking. Farhadi is clear in both The Past and A Separation that the children pay the steepest price when grownups behave badly.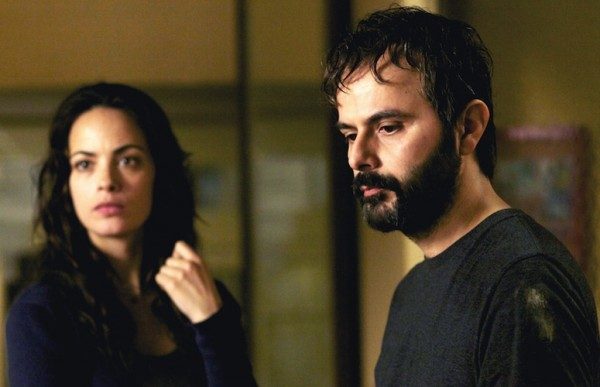 Ahmad, who seems to be a caring decent man who loves Marie's daughters, carries his own baggage (his luggage, misplaced by the airline, shows up broken) and he finds himself in the middle of a drama for which he has little taste. His tenderness with Lucie (the beautiful Pauline Burlet) is sincere, but he cannot soften her pain because her anguish is rooted in a tragic secret.
Farhadi is a master storyteller and he is particularly adept at painting characters in deep shades of gray. Each is flawed but also noble. Each is to blame but merciful. Life is rarely blessed with happy or even coherent endings and A Past careens toward an inevitable sadness with the faintest glimmer of hope. As in A Separation, the acting is superb with Béjo, the daughter of Argentine director Miguel Béjo, providing a memorable, nuanced performance as Marie, a role for which she won the best actress award at the Cannes Film Festival in 2013. She was nominated for both a Golden Globe and an Oscar for best supporting actress for The Artist.
If Farhadi, the first Iranian to win an Oscar, is representative of the high level of film-making talent in that troubled nation, than movie-lovers have an additional reason to long for some kind of détente.
---
Glenn Rifkin is a veteran journalist and author who has covered business for many publications including The New York Times for more than 25 years. Among his books are Radical Marketing and The Ultimate Entrepreneur. His efforts as an arts critic represent a new and exciting direction.