With this LP, Daniel Lopatin has crafted an immaculate aural landscape that one can (and will want to) lose oneself in for hours.
R Plus Seven, Oneohtrix Point Never (Warp Records)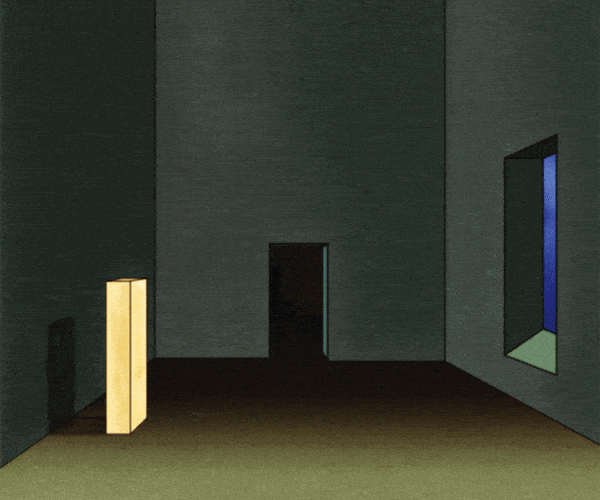 Daniel Lopatin, a.k.a. Oneohtrix Point Never, is currently one of the foremost musicians in the world of experimental and electronic music. From the very start of his career in the mid-2000s, with tapes such as Betrayed in the Octagon and Zones Without People, he has created a distinctively refreshing blend of New Age, Ambient, and Drone — it is an esthetic he all but perfected with 2010's Returnal.
Owing to its well-struck balance of lush and noisy textures, Returnal garnered Lopatin a great deal of attention in the indie music sphere. But rather than playing it safe, he took things in an even more avant-garde direction with 2011's Replica, in which he adopted a compositional approach that was decidedly plunderphonic – essentially arranging found recordings into sound collages.
This risk paid off, earning Lopatin even more praise from critics and the public, with many immediately (and rightfully) calling it one of the most engrossing electronic LPs in years, even decades. Following the success of Replica he wrote a song for the new Sofia Coppola movie The Bling Ring, contributed a stellar remix for the new Nine Inch Nails album and signed with Warp Records.
R Plus Seven is Oneohtrix Point Never's debut on its new label, and in some ways it marks yet another dramatic stylistic shift for the artist. On the one hand, it represents a return to Lopatin's roots — this is a far more synth-driven effort than its processor. Still, there are some plunderphonic oddities along the way, particularly the choppy vocal collage "He She." And Lopatin has found a new fascination: progressive, multi-phased pieces that juxtapose ethereal, choral music with tight, skittering synth sequences.
Lopatin's new esthetic is showcased in the opener "Boring Angel," whose arpeggiated midsection could almost be described as danceable. But the tune escapes this description because it is bookended with a couple of weighty organ drones, a recurring motif on this record. The choral influence is heaviest on the closing track, "Chrome Country," which is mostly comprised of Lopatin skillfully manipulating and stretching youthful choir vocals, but the piece ends with an organ and piano sequence that manages to come off as bouncy, cheery, and triumphant.
https://soundcloud.com/warp-records/oneohtrix-point-never-zebra
New Age continues to be a huge influence on Lopatin's compositions, most notably on "Americans" and "Inside World." These two tracks contain airy synth washes and kitschy nature samples (including rainfall and chirping birds) galore. But Lopatin arranges these elements so that they add up to something that's delightfully tacky rather than sickeningly self-aware in its derivativeness. "Americans" is especially ear-catching because of its plucky, almost primal, electronic sequences.
Another standout is the album's nearly seven-minute-long centerpiece, "Zebra." It begins with a volley of skipping synth bleeps that eventually give way to a low, droning interlude. The piece closes on a somewhat jazzy note — drifting sax notes are set against a jangly, irregular rhythm. Brass surfaces again on the lead single "Problem Areas," the only track on the album that has a consistent and steady beat.
Over the course of R Plus Seven, Lopatin works with sounds that are nondescript and eclectic, yet amazingly, this is most likely one of the most cohesive new albums you'll hear all year. All of the record's seemingly disparate parts proffer a common through-line: Lopatin's unorthodox approach to composition. Even the most formless of the album's songs, such as "Along" and "Cryo," share the composer's spectacular production skills, his unparalleled ability in arranging synth textures and samples. No matter how familiar or cheap the individual sonic components of a track might be, he manages to turn them into an immediately recognizable Oneohtrix Point Never tune – a piece of music that is so easy-on the ears, and yet so peculiar, that you won't mind the state of puzzlement it leaves you in.
R Plus Seven has been compared to the works of visual artist Jeff Koons, whose infatuation with the banal appears to be evoked in the video for "Problem Areas." It has also been likened to the creations of animator Georges Schwizgebel, who is the source of the album's cover art. In truth, the LP is the perfect synthesis of these two artists' unique esthetics: It has the pristine, transparent, and kitschy qualities of the former, as well as the accelerated transformative movements of the latter. The result is a singular listening experience: Lopatin has crafted an immaculate aural landscape that one can (and will want to) just lose oneself in for hours.