The crowd at the Paradise Rock Club was awful, and whether Jake Bugg noticed this or not, it caused him to turn in a pretty mediocre performance.
By Adam Ellsworth
If only Jake Bugg had Pete Townshend's balls.
I'll tell ya' fuckers something, alright? Now listen. Just fucking listen and shut up. Alright? Either sit down or stand up or lay down or do something but SHUT UP! Alright? This is a fucking rock and roll concert, not a fucking tea party!
That was Townshend's strategy for dealing with an obnoxious Who crowd at Long Beach Arena in 1971.
Bugg, on the other hand, had no strategy for dealing with the terrible audience he'd been handed at Paradise Rock Club on Wednesday. It wasn't even clear he realized he had a terrible audience, which might be worse. Regardless, the crowd was awful, and whether he noticed this or not, it caused him to turn in a pretty mediocre performance.
Now, I don't want to paint everyone with the same brush.There were certainly members of the crowd who were excited to be there and who sang along and even danced a bit. They were in the minority though. Most people were either downright loathsome human beings who all but announced, "I don't know this song, I'm going to have another beer and talk to my friends about the Red Sox," or they were simply zombies. The weird part was that at the end of each song, everyone clapped like they'd just seen the greatest performance of all time! People went nuts! Until the next song started, then they either started talking amongst themselves again or went back to sleep.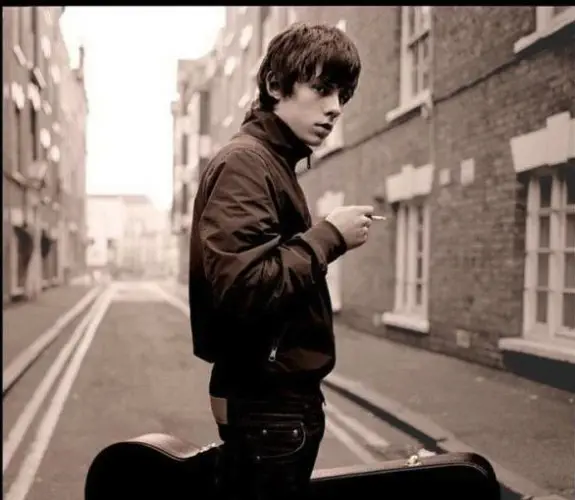 Dreadful as the audience was, at least some of the blame must be laid at the feet of young Mr. Bugg. Once he realized how bad they were (assuming he ever did realize it), he didn't do much to rouse them out of their stupor, or keep them from being so blatantly disrespectful. He just seemed resigned to it, and had no idea how to make up for the energy that they weren't giving him. It would be easy to chalk this up to his youth (he's only 19), and that was probably part of the problem, but he's still got to do better.
"Simple as This" was when I knew for sure that Bugg was flat and the spectators were worse. When I saw him perform that song a few months ago at Coachella, it absolutely swung. It was a highlight not just of his set, but of the entire weekend. Wednesday night it started slow (by design I believe), built a bit, and then immediately plateaued. No swing. Just another song everybody ignored and then went wild for once it was over. Maybe the real fault lies with his drummer (he was also backed throughout the night with a bassist), but it's Bugg's name on the marquee, so he's got to take charge.
I like Bugg too much to just keep dumping on him, so let me point out a few things that went well. First, every time the mostly acoustic playing Bugg picked up an electric guitar he livened up a bit, as did the crowd (if only slightly). Even here, he paled in comparison to his Coachella performance, though it was a step in the right direction. Second, he dropped a few new songs into the set and all of them were top notch. It makes me look forward to his sophomore album, which is reportedly to be released later this year. Third, during "Country Song," a member of the audience who actually was happy to be there yelled out to him, causing him to laugh and have to add a few extra bars of strumming before he could continue singing. As far as moments go it wasn't much, but at least it proved Bugg is sometimes aware of the people in the crowd, and that how those people act has an effect on him. Finally, he began his encore with a breathtaking version of "Broken." His performance stunned just about everybody into a reverential (rather than listless) silence and it was the only time all night that the audience's eruption of applause made any sense.
The encore in general livened the crowd up a bit, no doubt because it included a cover of Neil Young's "Hey Hey, My My (Into the Black)" and Bugg's biggest song, "Lightning Bolt." The latter was fine, though not as good as the version I heard at Coachella. I was far more disappointed with the Young cover. Everybody loved it (which isn't saying much), despite the fact that it was the most boring part of the show. If you're going to cover that song, you have to either totally make it your own (like Noel Gallagher used to when Oasis covered it), or you've got to be prepared to go toe to toe with the original. Bugg did neither. Not to get too much into the technical differences between "Hey Hey, My My (Into the Blue)" (which Neil Young played acoustic) and "Hey Hey, My My (Into the Black)" (which Neil Young played electric), but his use of an electric guitar notwithstanding, Bugg somehow managed to play "…(Into the Black)" with all the fury of "…(Into the Blue)." Which is to say, he played it with no fury at all. A complete whiff.
Despite the above, I have enough confidence in Bugg to believe that he'll improve with time. As for the vast majority of the people who went out to see him Wednesday night, I hold no such conviction.
Americana trio Honey Honey opened the night with a lively 45-minute set. While I didn't care for them overall, they managed to completely blow me away with a downhome cover of Radiohead's "15 Step." Such a version shouldn't be possible, but there it was. Unlike Bugg, Honey Honey obviously know how to demand an audience's attention. At one point, the drummer even broke a drumhead with his heavy pounding. You don't see that very often from a band that uses banjos and mandolins.
---
Adam Ellsworth is a writer, journalist, and amateur professional rock and roll historian. His writing on rock music has appeared on YNE Magazine, KevChino.com, Online Music Reviews, and Metronome Review. His non-rock writing has appeared in the Worcester Telegram and Gazette, on Wakefield Patch, and elsewhere. Adam has a MS in Journalism from Boston University and a BA in Literature from American University. He grew up in Western Massachusetts, and currently lives with his wife in a suburb of Boston. You can follow Adam on Twitter @adamlz24.