by Debra Cash
Green Street Studios Performance Fundraiser
Saturday Sept 14 matinee and evening, Sunday Sept 15 evening
Cambridge, MA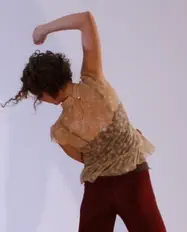 In an event part showcase, part rent party, Green Street Studios is bringing together a diverse range of local contemporary dance troupes in anticipation of an expected move to a new space by next summer. Participants, all who teach, rehearse or perform at this valued community resource, include Annie Kloppenberg and Co, Audra Carabetta, Audrey MacLean, Ego Art Inc., Sarah Mae Gibbons, Impact Dance Company, Intimations Dance, Angie Moon Dance Theatre, Mariah Steele/Quicksilver Dance, and SPUNKandCO.
Anikai Dance in Lilith
Sept 12 through 15
Arsenal Center for the Arts
Watertown, MA
Wendy Jehlen's solo about the legend of Lilith, the first human woman-turned-demon, was inspired in part by the harrowing works of visual artist Kiki Smith and is distinctive for its air of almost meditative concentration.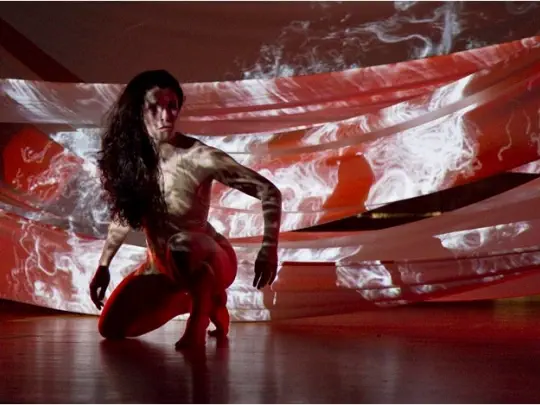 Luminarium Dance Company in Secrets & Motion
Sept 13 through 15
Center for Arts at the Armory
Somerville, MA
Photographer Larry Pratt and installation artist Hannah Verlin collaborate on dance works by Luminarium choreographers Merli Guerra and Kimberleigh Holman in works that include a soloist caught in "the turbulence of thousands of flying paper notes" and a trio based on the Benjamin Franklin quote "three can keep a secret if two of them are dead," set to a Mozart piano sonata.
Mhadvai Mudgal and Gandharva troupe in Vistaar – Rhythm and Melody in Classical Odissi Dance
Saturday, September 14th,
National Heritage Museum
Lexington, MA
Be introduced to the sinuous style of east Indian Odissi dance by the refined Mhadvai Mudgal in a benefit program that supports Indian flood victims.
AND FURTHER AFIELD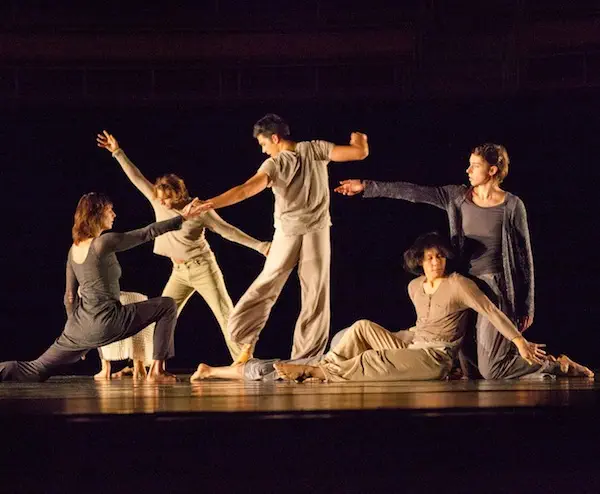 Doug Varone and Dancers in Stripped/Dressed featuring Rise and Carrugi
Thursday, September 12 and Friday, September 13
Center for the Arts Theatre
Wesleyan University
Middletown, CT
The baroque architecture of Doug Varone's gorgeous "Rise" is made plain when his New York based company presents the work in a "stripped" version in practice clothes under minimal lighting. Varone then goes on to discuss his choreographic process before a fully-staged performance of Carrugi.
---
Debra Cash has reported, taught and lectured on dance, performing arts, design and cultural policy for print, broadcast and internet media. She regularly presents pre-concert talks, writes program notes and moderates panels and events sponsored by World Music/CRASHarts, Wesleyan Center for the Arts and venues throughout New England. A former Boston Globe and WBUR dance critic, she received a 2012 Creative Arts Award from the Hadassah-Brandeis Institute for a new poetry project.
c 2013 Debra Cash