With "Slow Focus," the duo steps away from the variety and lushness of their previous LPs in order to put together an alluringly bleak listening experience.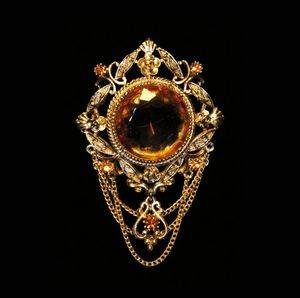 Last year, Bristol-based drone duo Fuck Buttons received considerable attention when its tracks "Surf Solar" and "Olympians" were featured in the Opening Ceremony of the London Olympics. The lush textures and epic scope of both pieces served the grandiosity of the event well, and members Andrew Hung and Benjamin John Power were ecstatic at having their music heard on a global stage.
Both tracks were taken from their 2009 sophomore LP, Tarot Sport, which was a decidedly more serene and refined effort than their 2008 debut, Street Horrrsing. The duo's customary material has been characterized by sweeping post-rock and electronica arrangements, but its earlier efforts also made use of noise music elements, which the two opted to eschew on Tarot Sport. Street Horrrsing featured intermittent screamed, distorted vocals parts, while Tarot Sport was completely instrumental.
The duo's latest full-length disc, Slow Focus, is almost completely instrumental as well, but it is a bit rougher around the edges than its predecessor. Hung and Power have incorporated elements of industrial music into a good portion of the seven tracks here, but they've done so skillfully—without compromising the spaciousness of their compositional style.
The duo's new, quasi-industrial direction is especially prominent on the opener, "Brainfreeze." The pounding, mechanical foundation might initially throw some fans off, but this track is Fuck Buttons at its best. The two justify the track's eight-minute-long runtime by masterfully layering atop the clunky foundational beat a distorted synth riff and a soaring orchestral string texture.
Hung and Power have proven themselves as professionals at building on and fleshing out long, repetitive grooves; the following track, "Year of the Dog," clocks in at under five minutes and takes this approach in a very different direction. It's driven by an arpeggiated house beat à la Giorgio Moroder, with eerie, scraped strings used to accent the electronics. The result is compelling as a sound experiment, but, sadly, not as fully developed, as multi-faceted, as a Fuck Buttons track should be.
Thankfully, the lead single "The Red Wing" comes next, and it is one of the most extravagantly arranged numbers that the duo has ever crafted. It begins with a wonky, erratic pattern that does not at all hint at the epicness that is about to ensue. Hung and Power introduce a buzz saw synth riff, as well as synthesized string and brass textures, which drive the piece to post-rock heights. Understandably, the intensity of the synths makes it easy for listeners not to take note of the shrewdly straightforward, hip hop-inspired drum machine sequence that underlies the track.
Disappointingly, the following track, "Sentients," is too straightforward to provide any surprises, what with the duo retreading old ground. The piece lives up to its title by having a prominent, robotic vocoder part, but the distorted driving synth riff and the twinkling orchestral textures feel rehashed from previous parts of the LP. The track is spectacularly put together, but it doesn't contain any surprises.
"Prince's Prize" is the shortest track on the album, clocking in at four and a half minutes, but it is ultimately a welcome change of pace. New sounds are abundant on this breezy song—from its tinny, ricocheting beat to its bass and clap-heavy drum machine sequence. The futuristic electronic accenting is brilliant as well. Despite its brisk length, this piece perfectly conveys Slow Focus's theme of "technological nightmare."
The unrelenting futurism of "Prince's Prize" provides a brilliant transition to the disc's two monolithic closing tracks—both of which exceed the 10-minute-mark. Despite boasting instrumentation that at this point on the LP has become familiar, both tracks share a cold, artificial atmosphere that is unprecedented from the duo. The gleaming, electronic textures are recycled from earlier moments on the album, but with these two techno behemoths Hung and Power have succeeded in creating an incredibly consistent, desolate landscape for listeners to simply lose themselves in.
Overall, this LP is not as engaging as Fuck Buttons's previous two efforts, but the estrangement is deliberate. The duo steps away from the variety and lushness of Street Horrrsing and Tarot Sport in order to put together an alluringly bleak listening experience. With Slow Focus, Hung and Power prove themselves to be adept at making memorably chilly sonic textures, tracks that offer just enough prettiness to leave listeners wanting to return to this frigid, futuristic world.