By Debra Cash.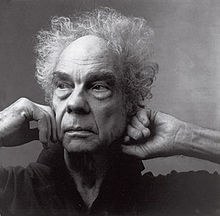 This week the Cunningham Dance Foundation released The Legacy Plan. This crucial and as far as I know unprecedented document explains how, as he was approaching 90, the people around Merce Cunningham took deliberate, conscientious steps to secure his legacy.
No one involved was unaware of the disastrous, expensive legal wrangle around Martha Graham's works when she died at age 96 in 1991. Forewarned was forearmed. The core elements of the Cunningham plan were a series of steps to document and preserve Merce Cunningham's choreographies in official "Dance Capsules" along with the developing of a licensing system that would enable his dancers to set works on qualified companies; a two-year-long, international valedictory tour showcasing 18 seminal works; fundraising to support the legacy project itself; and most interesting of all, perhaps, a "moral and practical" severance and health care plan, calculated in part on years of service, that would keep the last company Cunningham himself had selected together during that tour and enable the dancers, musicians, and staff to transition to future employment.
The first test of how another pioneering, single-choreographer dance company transitions gracefully to what the CDF calls "post-founder planning" using the Legacy model is already in the works. Trisha Brown, who studied with Cunningham early in her career and is now 76, has been suffering from what her management has described as a series of small strokes, although she was choreographing new works as recently as 2011.
The Legacy Plan will make a superb cultural sector business school case study.
c 2013 Debra Cash