By Kathleen Burke
The month of May was a tough time for rock music in New England. With the impending death of WFNX and presumably local, music radio show Boston Accents, there is now one less exposure avenue for our hometown heroes. Not to worry! New England musicians are of a hardy stock, and a little corporate control will never keep them down.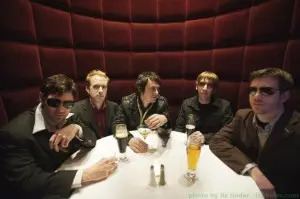 The Luxury. At TT the Bears, June 1, doors open at 8:30 p.m., $10.
June appropriately kicks off with The Luxury hosting their "Comeback" show at TT The Bears on June 1. Those snappy-dressing boys have been on hiatus since early July of last year but promise a set stuffed with new songs and a fan-voted cover of "Alive and Kicking" by quintessential 80's Scotsmen, Simple Minds. Shake your body to pop-laden hooks, unexpected arrangements, and dance-influenced drum beats on the first Friday in June. The comeback kids headline at 11:45 p.m. with show support from The Lights Out, The Fatal Flaw, and Dirty Virgins.
Planetoid. At Whiskerz Pub, Easthampton, MA, June 9.
Our alien overlords Planetoid invade western Massachusetts to entertain the flesh-bags on Saturday June 9. Whiskerz Pub in Easthampton hosts the upcoming alien apocalypse, rife with 70's- and 90's-inspired guitar work, expert rock vocals, a drummer who hits so hard he requires an intergalactic headpiece, and all the green and blue face paint you can handle. If you are the last person in New England who hasn't seen Planetoid, get your terrestrial body out to western MA and welcome the interstellar tunes. Details TBD, mark the calendar and check the Planetoid website.
Cocked N' Loaded. At The Middle East Upstairs, June 16, 7:30 p.m., 18+, $10.
Think AC/DC meets Guns 'n Roses (minus Axl's pretension) as you prepare for aural assault without apology via Cocked N' Loaded on Saturday June 16 at The Middle East Upstairs. Tattoos. Beards. Smashed guitars.* If they're not drinking beer, they're drinking whiskey and they want you to have FUN. Cocked N' Loaded headline this Saturday night show with support from The Humanoids, Infernal Overdrive, Sun Gods in Exile, and Taiwan Typhoon. It's going to be a sweaty night of guitar shredding, and it all starts at 7:30!
*Smashed guitars not guaranteed.
Uncle Steve Band. At Flying Monkey Movie House and Performance Center, Plymouth, NH, June 17, 7:30 p.m., $39.
The sleeper success of the month is New Hampshire's Uncle Steve Band, who open for 10,000 Maniacs at the Flying Monkey Movie House and Performance Center in Plymouth, NH on Sunday June 17. The Uncle Steve Band is a family affair including Uncle Steve (naturally), his son, daughter-in-law, brother-in-law, and assorted family friends. Singer Melissa Furbish honed her chops wailing in Bourbon Street bar bands before she made to New England and is definitely not to miss. Uncle Steve and his brood bring a mix of originals and covers to their folk-infused, classic rock show mid-month.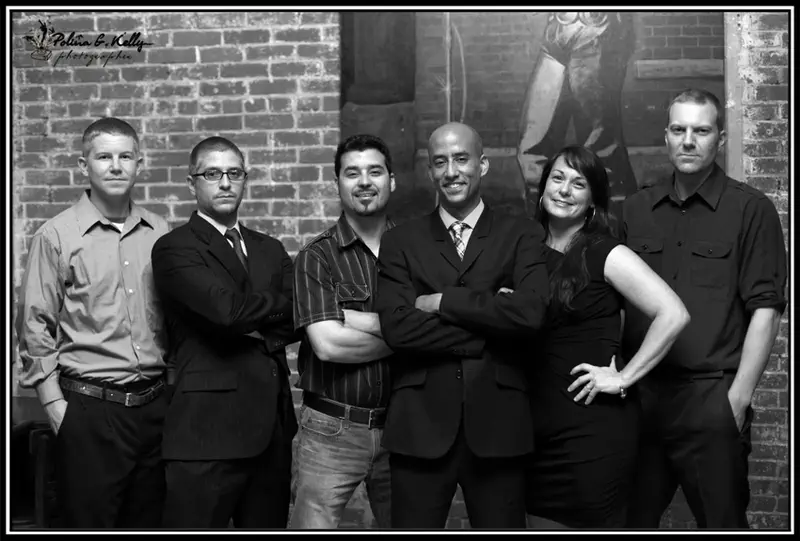 The Agents. At The MET, RI, June 30, 8 p.m., all ages, $10 in advance and $12 that day.
Six-piece, reggae/ska outfit The Agents have been around since 1995 when founding member Jason Dalomba (Lead Vox/Guitar) decided to recycle his father's old band name and continue the family tradition. These Providence locals rocksteady at The Met in Rhode Island later this month and release their latest album Steady Forward  on Saturday June 30. These guys and gal have shared the stage with acts such as The Toasters, Bim Skala Bim, and The Mighty Mighty Bosstones, so grab your plaid pants and skank your way into July with The Agents. The Silks and The Hempstedys support.