Far from being a down month, June marks the start of New England's summer classical music season, beginning with the Rockport Chamber Music Festival (June 7 through July 16) and Tanglewood (June 22 through September 2). Below are some early highlights from each, as well as other interesting-looking events going on in the region.
By Jonathan Blumhofer (unless otherwise noted)
Rockport Chamber Music Festival. All concerts take place at the Shalin Liu Performance Center, Rockport, MA.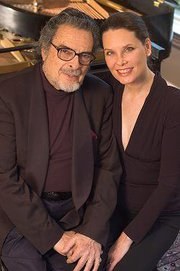 June 7:  Gala Opening Night. Featuring Leon Fleischer and Katherine Jacobson Fleischer, June 7, 7 p.m. Any opportunity to hear Mr. Fleischer in concert is one that shouldn't be missed; this performance includes a viewing of the Oscar-nominated documentary Two Hands, which explores Mr. Fleischer's struggle with and recovery from dystonia.
June 9: Centennials: Schoenberg Pierrot Lunaire (1912) and Stravinsky Le Sacre du Printemps (1913), 8 p.m. As hard as it is to believe that these two seminal, twentieth-century scores are turning 100, the occasion at least should provide the opportunity to hear multiple performances of both pieces live. Of particular interest here is a piano four-hands arrangement of Sacre, performed by pianists Randall Hodgkinson and Leslie Amper.
June 14:  A Far Cry, 8 p.m. One of the region's most exciting ensembles performs a typically varied and invigorating program of pieces by Golijov, Piazzola, Mozart, Vivaldi, and Britten.
June 16: Boston Musica Viva, 8 p.m. One of the city's premier new music ensembles plays pieces by locals David Rakowski and Peter Child alongside Nicholas Maw's haunting, evocative Ghost Dances.
June 21 & 23: Calder Quartet and clarinetist John Bruce Yeh (June 23rd only) perform works by Mozart, Mendelssohn, Beethoven, Brahms, Thomas Adés, Andrew Norman, and Ben Johnston at 8 p.m. I grew up outside Chicago, and, since the Chicago Symphony (CSO) doesn't make it to the area regularly, the next best thing has to be when members of the orchestra come to New England to play chamber music. Mr. Yeh is currently assistant principal clarinet with the CSO, and the Calder's promise to bring fresh takes to repertory standards and also offer a sampling of newer, less familiar fare, including Mr. Adés's Arcadiana.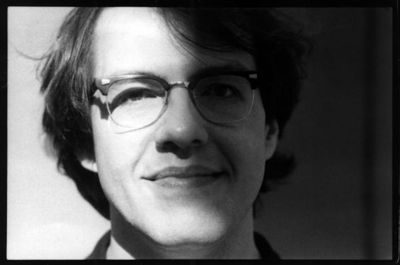 June 30: Pianist Bruce Brubaker pays tribute to two major musical milestones of 2012, John Cage's centennial and Philip Glass's 75th birthday, with a program that includes the latter's Mad Rush and the former's A Room; pieces by Missy Mazzoli and Alvin Curran are also on the program, which starts at 8 p.m.
---
Tanglewood. Lenox, MA.
June 22 & 24 : Yo-Yo Ma and the Silk Road Ensemble (SRE). At Ozawa Hall, 8 p.m. Mr. Ma and the SRE have done much in the last decade to advocate for all types of world music; to open the Tanglewood season, they perform "a special program that reflects a diversity of styles and nationalities."
June 28: The Mark Morris Dance Group and Tanglewood Music Center Fellows present pieces by Walton, Schubert, and Hummel, with Phyllis Curtin, narrator, at Ozawa Hall at 8 p.m. The Mark Morris Dance Group is one of the best in the business, and this is a terrific program: particularly appealing is the chance to hear Sir William Walton's whimsical, rarely performed Façade with Ms. Curtin narrating Dame Edith Sitwell's verse.
---
Selected additional events
Boston Pops/John Williams. At Symphony Hall, Boston, MA, June 1 and 2,  8 p.m.
It's hard to go wrong with Mr. Williams and the Boston Pops, as they seem to bring out the best in each other. Currently, these concerts are sold out, but there are often returns the day of, so do check in with the box office. If you can't make it to either of these nights, don't despair: there will be multiple opportunities to hear Mr. Williams at Tanglewood with the Boston Symphony this summer (including an 80th birthday celebration concert on August 18th).
Creation by Haydn. Performed by Chorus Pro Musica. At Jordan Hall, June 2, 8 p.m.
Haydn's choral masterpiece, which turns up fairly regularly on choral programs, is presented here with a new twist: it's accompanied by a video by Joss Sessions that will create a "multi-sensory experience."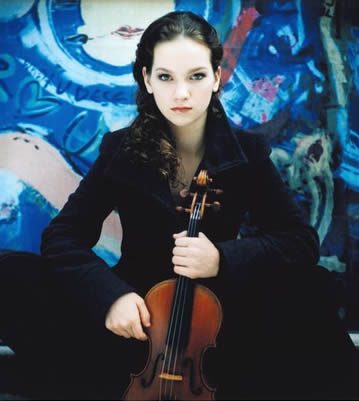 The Chamber Music Foundation of New England's Fifth Annual Chamber Music Ensemble Competition. At Jordan Hall, June 10, 2 p.m., free .
The final round of the competition is free and open to the public. Chamber music played by some of the best young instrumentalists in the area, gratis, on a Sunday afternoon—how could you go wrong?
The Chopin Symposium at the Rivers School Conservatory, 333 Winter Street, Weston, MA, June 15 through 17.
This year's events, like others in past Chopin symposia, feature outstanding pianists under the direction of the superb pianist and Chopin expert, Robert Poli. There are master classes, recitals, and lectures which will appeal of anyone interested in Chopin.
The concerts include:
Friday, June 15 @ 7:30 p.m. Sergei Babayan pianist in recital
Saturday, June 16 @ 7:30 p.m. Andrew Tyson, pianist in recital
Sunday, June 17 @ 4 p.m. A reenactment of the Parisian concert on February 20, 1842 (I saw this two years ago; it's well-worth a trip out to Weston) featuring cellist Ronald Lowry, mezzo soprano Victoria Avetisyan, and pianist Roberto Poli.
(Susan Miron)
Boston Youth Symphony Orchestra. At Sanders Theater, June 17, 3 p.m.
In a city blessed with an abundance of fine orchestras, it's easy—if you're not in the right loop—to overlook some, including the excellent BYSO. They close their season with an enticing mix of Ligeti and Schubert.
Violinist Hilary Hahn and composer/pianist Volker Bertelmann (aka Hauschke). At the Institute for Contemporary Art, June 21, 8 p.m.
Ms. Hahn, who will return to Boston in March as part of next season's Celebrity Series, and Hauschke appear "in support of their new musical project," Silfra (which has recently been released by Deutsche Grammophon).
Mohawk Trails Concerts. At the Federated Church, Charlemont, June 29 and 30.
Mohawk Trails Concerts opens its season with chamber music by Debussy, Samuel Coleridge-Taylor, Beethoven, John Cage, and Ralph Vaughan Williams at 7 p.m. (Friday) and 7:30 p.m. (Saturday).