Written by a man who spent most of his life in a bourgeois harness, Amsterdam Stories focuses on the fleeting thrills of refusal, the chemical and philosophical rush that comes from floating free of responsibility.

Amsterdam Stories by Nescio. Selected and translated from the Dutch by Damion Searls. New York Review Books Classics, 161 pages, $14.
By Bill Marx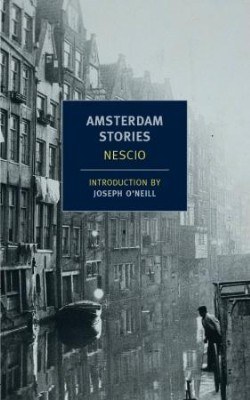 "Everybody's youth is a dream, a form of chemical madness," wrote F. Scott Fitzgerald. In the interview below, translator Damion Searls rightly points out that the Dutch writer Nescio (1882–1961) anticipates the American writer's exploration of the hysteria of youth and regret for its loss. Though after reading Amsterdam Stories, you would have to add that the distinctive brilliance of Nescio (Latin for "I don't know"—the pen name of J. H. F Grönloh) lies in the ways he complicates Fitzgerald's vision of youth's insane freshness, adding mischievous dashes of existential farce to the American's hormonal craziness.
Written between 1909 and 1942 (most were composed between, before, or during World War 1), the stories deal with marginal types, self-dramatizing layabouts who reject society, embrace unconventional art, revel in drinking and cadging money, and enjoy long walks around Amsterdam and its bucolic suburbs. They are atmospheric narratives about the fleeting thrills of refusal, the chemical rush of floating free of responsibility written by a man who spent most of his life in a bourgeois harness, becoming the director of an import-export business and raising four daughters.
Nescio's literary output was meager—he never wrote a novel—but his style, a nimble, at times lyrical, minimalism that combines wry deprecation with startling emotional resonance—made him an admired prose stylist in his homeland, a still compelling modernist who sings with antic passion about the inevitable defeat of senseless rebellion. Given the quality of the best stories in the volume, it is puzzling that Nescio tales have not been translated into English before.
Nescio's story "Young Titans," in which the narrator looks back with longing at his days as a youthful wastrel, typifies the playful spirit of his oxymoronic imagination, which is driven by a perceptual yin-yang that bounces between delusions of power and powerlessness.
The unknown doesn't bother me. I nod now and then to the beautiful women plucking the flowers in my gardens and I hear the wind rustling through the high pines, through the forests of certainty, of knowing that all this exists whether I decide to think it. I am grateful that all this has been given to me. And I puff on my pipe in all humility and feel like God himself, who is infinity itself.

I sit there aimlessly, God's aim is aimlessness.

But to keep this awareness always is granted to no man.
I sent some questions via e-mail to translator Searls about Amsterdam Stories, asking why it has taken so long to have English versions of Nescio's stories, as well what he sees as the writer's strengths. Searls will read from and discuss Amsterdam Stories at the Harvard Book Store on May 23rd at 7 p.m.
---
The Arts Fuse: If Nesio wrote "the finest prose ever written in Dutch," why has it taken so long for his work to be translated into English? What does his writing offer to English-speaking readers today?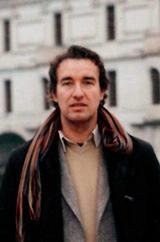 Damion Searls: For some years, Nescio was the only Dutch writer on PEN America's online list of books that really should be translated into English—but better late than never! His writing offers two main things to English-speaking readers today: First of all, great Dutch atmosphere. If you're planning a trip to Italy or France or England, there are hundreds of books you can read to get in the mood, but there haven't been any for Holland.
Secondly, the characters and life-dilemmas in the stories—young dreamers and layabouts coming to terms with age and responsibility—are timeless. I was happy to read one review that said many English readers have been waiting for Nescio's work without knowing it: "those of you who reread For "Esmé – with Love and Squalor," who had (or have) world-changing dreams and no longer know what to do or believe or feel about them, who aren't sure what to think when sitting in coffee shops watching people walk by, who don't know what to say when you see an old friend for the first time in years and realize how much you have changed by how much your friend has changed. Who love long walks. Who love sitting by lakes, ponds, and rivers. Who want brave and beautiful stories. Who want fiction to remind us why this is important.
AF: What are the challenges in translating Nescio's writing?
Searls: Dutch people tend to think Nescio is "untranslatable" because of the Amsterdam slang, contractions, and general spoken verve of the writing. (Think Huck Finn—how could you translate that voice out of American English?) Also because of the more evanescent sense in which Nescio captures the "Dutch soul" and so on. I see it another way: the writing moved me as a non-Dutch-native reader, so it is by definition translatable, I just need to express to American readers what moved and touched me as an American reader. You'll lose the dialect and contractions, but you can get flair and panache into the writing in other ways.
AF: Compare translating Nescio with the problems posed by other writers you have translated into English, such as Robert Walser and Thomas Bernhard.
Searls: All three of these are very voice-driven writers: You have to get the tone into your head, then it goes pretty quickly. It's a question of reading well. As Proust once wrote, "As soon as I started to read an author I could hear right away, beneath the words, the tune of the song which is always different from the song of every other author. . . . [This] allowed me to write pastiches and pieces in other authors' styles, because once you have the tune the words come by themselves."
AF: Nescio was a contemporary of Walser and Kafka, but in his admiration for nature, his sense of human futility, and the lyrical compactness of his prose, I thought of American writers of the period—Hemingway and in some ways Frost. Am I off base?
Searls: No, I think those are good connections. I think of F. Scott Fitzgerald, with the singing, melancholy lyricism, nostalgia for youth, and centrality in the canon, at least now. Nescio is a bit earlier though: he was in the historical moment when bourgeois modern life was clamping down hard. (And Walser loved nature deeply too!)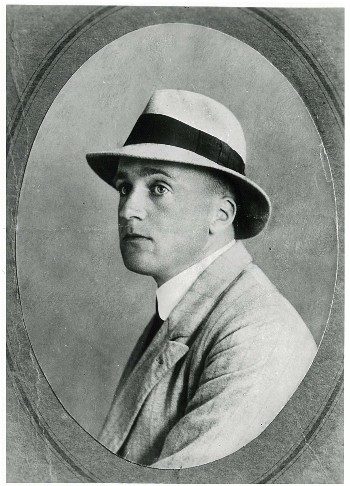 AF: Nescio has a sharp sense of satire—his story "The Writing on the Wall" is the definitive comment on the absurdity of the author/journalist interview. Could you talk about his use of humor?
Searls: It's hard to talk about Nescio's humor—then again, it's hard to talk about anyone's humor. I do find it very "Dutch," whatever that means: blunt and thick-skinned, dry and unsentimental, its ironies more like Breughel's clear-eyed acceptance of human frailties than like French wit. A lot of it is in the pacing and the understatement, which means it's important to trust what he says and doesn't say and not fill in too much in the translation.
AF: Why do you believe Nescio wrote so little? Many businessmen/writers have been prolific . . .
Searls: I think he just devoted his life to his wife and four kids and his job. His stories were not successful when he wrote them, and he just gave up on some level—not unlike Melville, who settled down, didn't write novels for his last many decades, and wrote the American story probably most comparable to Nescio's "Bartleby the Scrivener."
AF: What is your favorite story in the collection and why?
Searls: As I've been reading from the book at various events, I have been struck by how many different voices and styles there are, even in this short and seemingly rather homogenous book: the city poetry of "From an Unfinished Novel," the nature descriptions of "Out Along the IJ," the iconic character of Japi the freeloader, the moving tale of life in wartime "Insula Dei," the classic Munchian scream of "The Valley of Obligations." My favorite story is probably "Young Titans," about bohemian artists growing up—where both sides are looking back/ahead at each other. "We were kids—but good kids," is the first line: the narrator sees his younger self's silliness but still respects and admires that younger self. It's an amazing balance.
Damion Searls is a writer and translator of many classic twentieth-century authors, including Proust, Rilke, Robert Walser, Ingeborg Bachmann, and Thomas Bernhard. His translations of Hans Keilson's Comedy in a Minor Key was a New York Times Notable Book of 2010 and a National Book Critics Circle Award finalist.