By Caldwell Titcomb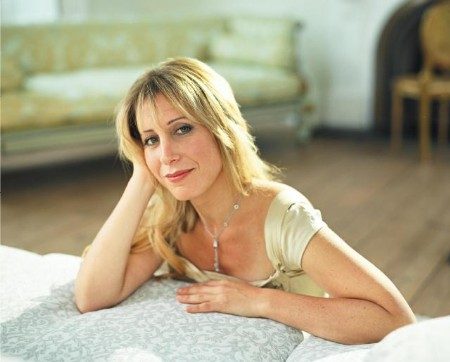 Nov 1: Dinosaur Annex celebrates the 80th birthday of composer Yehudi Wyner with two of his works, plus music by David Liptak, Stefan Hakenberg & others. Wyner will himself perform. Goethe-Institut Boston, 170 Beacon Street, Boston, at 7:30 p.m. (Talk with composers at 6:30 p.m.)
Nov 1: Argentinian pianist Ingrid Fliter makes her Boston debut in a recital including Beethoven's Sonata Op. 31, No. 3, six Chopin waltzes, and Schumann's "Symphonic Etudes" incorporating the five posthumous variations. Celebrity Series, Jordan Hall, Boston, at 3 p.m.

Nov 6-17: Boston Lyric Opera presents Bizet's "Carmen" with the original spoken dialogue instead of sung recitatives. Dana Beth Miller has the title role. Sung in French with projected English surtitles. Keith Lockhart conducts. Shubert Theatre, Boston at 3 and 7:30 p.m.
Nov 7: The Mimesis Ensemble will present works by ten Boston-area composers, all of whom will be present. The offerings include three world premieres. Fenway Center on the campus of Northeastern University, Boston, at 8 p.m.
Nov 7: The Lydian String Quartet has programmed Mozart's Quartet in E-Flat (K. 428), Quartet No. 5 by the Costa Rican composer Alejandro Cardona, and Bartók's Quartet No. 4. Slosberg Music Center, Brandeis University, Waltham, at 8 p.m.
Nov 8: Boston Cecilia and Musica Sacra join to present Brahms' colossal "German Requiem." Also on the program are "Selig sind die Toten" by Heinrich Schütz (the greatest German composer before Bach) and "Sleep," a contemporary work by Eric Whitacre. Jordan Hall, Boston at 3 p.m. (Pre-concert lecture by Donald Teeters at 1:30 p.m.)
Nov 12-15: The Boston Conservatory presents four free concerts focusing on minimalism and post-minimalism. Both American and European composers will be represented, among them Michael Torke, Terry Riley (the celebrated "In C"), and John Adams. The marvelous Steve Reich will have works on the second, third, and fourth evenings. Boston Conservatory, Seuilly Hall, 8 The Fenway, Boston, at 8 p.m. each night.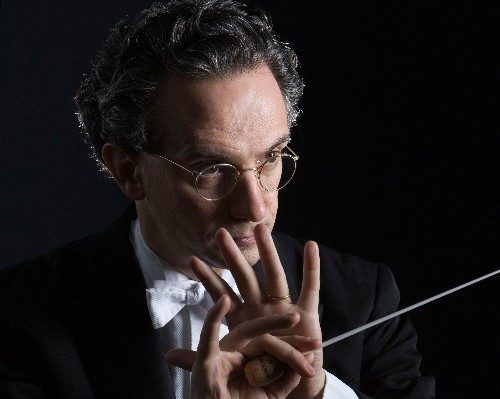 Nov 12 & 14: Italian guest conductor Fabio Luisi leads the Boston Symphony Orchestra in Honegger's "Pastorale d'été," Saint-Saens' Piano Concerto No. 2 (with 21-year-old French pianist Lisa de la Salle as soloist), and Stravinsky's "Petrouchka." Symphony Hall, Boston, at 8 p.m.
Nov 13: Boston Modern Orchestra Project's "Big Bang" concert offers Edgard Varèse's "Ionisation" (1931); Lou Harrison's "La Koro Sutro" (1973) for chorus and American gamelan; and George Antheil's notorious "Ballet Mécanique" (1924) for eight player pianos, percussion, airplane propellers, and siren. Jordan Hall, Boston, at 8 p.m.
Nov 13: Adam Boyles will conduct the MIT Symphony Orchestra in the ballet music from Massenet's opera "Le Cid," and five movements from Mendelssohn's incidental music to "A Midsummer Night's Dream." Pianist David Deveau will be the soloist in Richard Strauss's "Burleske" (which opens with a solo for four timpani), a work that the late Rudolf Serkin used to play regularly but is little heard these days. MIT's Kresge Auditorium, 84 Massachusetts Avenue, Cambridge, 8 p.m.
Nov 15: The Berlin Philharmonic, often termed the world's greatest orchestra, comes to town with its music director Sir Simon Rattle. Brahms' Third and Fourth symphonies bookend Schoenberg's "Accompaniment to a Cinema Scene," Op. 34. Celebrity Series, Symphony Hall, Boston, at 3 p.m.
Nov 19, 21, 22: The Boston Philharmonic, under Benjamin Zander, offers an all-Wagner program including the Prelude to "Die Meistersinger," the Prelude and Liebestod from "Tristan und Isolde," and five chunks from "Die Götterdämmerung." Soprano soloist will be Linda Watson. Nov 19, Sanders Theatre, Cambridge, at 7:30 p.m.; Nov 21, Jordan Hall, Boston, at 8 p.m. (pre-concert talk at 6:45 p.m.); Nov 22, Sanders Theatre, Cambridge, at 3 p.m. (pre-concert talk at 1:45).
Nov 22: Conductor and former Boston Symphony concertmaster Joseph Silverstein gives a violin recital that includes Yehudi Wyner's "Dances of Atonement," performed in honor of Wyner's 80th birthday. Bach, Brahms, and Heifetz are also on the program, in which Max Levinson is the partnering pianist. Boston Conservatory, Seuilly Hall, 8 The Fenway, Boston. Note the unusual time: 5 p.m.
Nov 22: The Boston Chamber Music Society has chosen three notable works for its concert: Mendelssohn's Piano Quartet in F-Minor, Op. 2; Krzysztof Penderecki's Sextet (2000); and Brahms' Horn Trio, Op. 40, the greatest chamber work for the horn in the literature. Sanders Theatre, 7:30 p.m.
Nov 22: The Boston Classical Orchestra, led by its music director Steven Lipsitt, will give the world premiere of Andrew List's "Earth Song for Cello & Orchestra" (with Emmanuel Feldman as soloist), along with Mendelssohn's Overture to "A Midsummer Night's Dream" and Mozart's "Jupiter Symphony." Faneuil Hall, 3 p.m.
Nov. 28: The Boston Early Music Festival will stage Handel's pastoral chamber opera "Acis and Galatea" (1718), with tenor Aaron Sheehan and soprano Amanda Forsythe in the title roles. Stage director is Gilbert Blin. Jordan Hall, Boston at 8 p.m.