Compiled by Bill Marx
The magazine's jazz critics look back over the past year and highlight their favorite albums.
Jon Garelick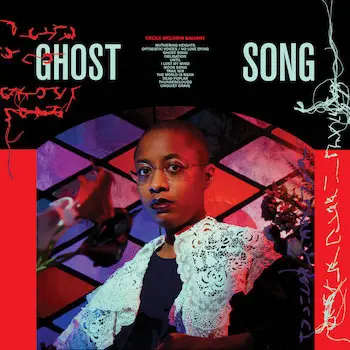 Cécile McLorin Salvant, Ghost Song (Nonesuch)
Mary Halvorson, Amaryllis/Belladonna (Nonesuch)
Samara Joy, Linger Awhile (Verve)
Vadim Neselovskyi, Odesa: A Musical Walk Through a Legendary City (Sunnyside)
Julieta Eugenio, Jump (Greenleaf Music)
Kalia Vandever, Regrowth (New Amsterdam)
Marta Sanchez, SAAM (Spanish American Art Museum) (Whirlwind)
Pandelis Karayorgis Trio, The Hasaan, Hope & Monk Project (Driff)
Owen Broder, Hodges: Front and Center, Vol. 1 (Outside In Music)
The OGJB Quartet, Ode to O (TUM)
---
Steve Feeney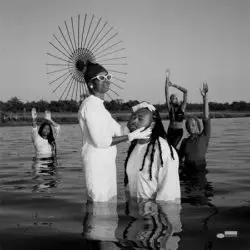 Immanuel Wilkins, The 7th Hand (Blue Note)
Tyshawn Sorey Trio, Mesmerism (Yeros7 Music)
Satoko Fujii, Hyaku: One Hundred Dreams (Libra Records)
Tony Malaby, Cave of Winds (Pyroclastic)
Fred Hersch, Breath by Breath (Palmetto)
Tomas Fujiwara Triple Double, March (Firehouse 12 Records)
Charles Lloyd Trio, Ocean (Blue Note)
Thumbscrew, Multicolored Midnight (Cuneiform)
Avram Fefer, Juba Lee (Clean Feed)
Kirk Knuffke Trio, Gravity Without Airs (Tao Forms)
---
Michael Ullman
A lot of good music was made this year. In my list, I have tried to capture something of its range. I notice in my own selection the many solo recordings (Barron, Jarrett, Scofield) and duets (Perelman-Shipp, Rava-Hersch) and trios. So I've gone small this year. I am sure others will come up with equally valid lists.
NEW RELEASES
Terri Lynne Carrington, New Standards Vol. 1 (Candid)
Keith Jarrett, Bordeaux Concert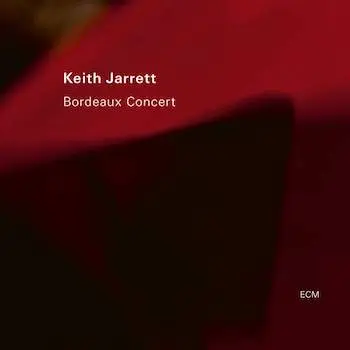 (ECM)
Enrico Rava & Fred Hersch, The Song Is You (ECM)
Bill Charlap Trio, Street of Dreams (Blue Note '21)
Thumbscrew, Multicolored Midnight (Cuneiform)
Tyshawn Sorey, The Off-Off Broadway Guide to Synergism (Pi)
Kenny Garrett, Sounds From the Ancestors (Mack Avenue '21)
Ivo Perelman & Matthew Shipp, Fruition (ESP-Disk)
John Scofield, John Scofield Solo (ECM)
Ron Carter-Jack DeJohnette-Gonzalo Rubalcaba, Skyline (5Passion '21)
Melissa Aldana, 12 Stars (Blue Note)
Charles Lloyd, Chapel Trio (Blue Note)
REISSUES/ARCHIVAL
Charlie Parker, Bird in L.A. (1945-52, Verve '21)
Lennie Tristano, Personal Recordings, 1946-1970 (Mosaic)
Charles Mingus, The Lost Album from Ronnie Scott's (Resonance Records)
VOCAL
Cécile McLorin Salvant, Ghost Song (Nonesuch)
Samara Joy, Linger Awhile (Verve)
DEBUT
Timothy Norton, Visions of Phaedrus (Truth Revolution)
LATIN
Miguel Zenón, Música De Las Américas (Miel Music)
Eliane Elias, Quietude (Candid)
BIG BAND
SWR Big Band Featuring John Beasley, Bird Lives (Act)
---
Allen Michie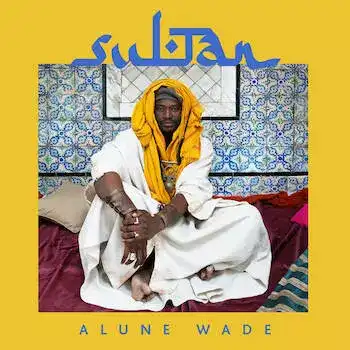 Sultan, Alune Wade (Enja)
As I wrote in my review, this wildly multicultural musical caravan is everything you could want an album to be: funky, lyrical, soulful, exotic, grooving, multicultural, honest, political, emotional, intimate, well-produced but not slick, varied, jazzy, rocking, historically aware, experimental, tight, cliché-free, effectively arranged, diversely instrumentalized, thick with percussion and bass, thematic, cinematic, and ambitious without being pretentious.
Disparate Parts, Roxy Coss (Outside In Music)
Saxophonist Coss makes the jump from bright newcomer to seasoned veteran with something original to say. Her approach is at turns bright and pensive, with a soulful and rich tone on soprano and tenor. The four-part sequence exploring body, mind, heart, and spirit incorporates different styles from hard rock to swinging straight-ahead jazz to the edges of the avant-garde. An overlooked gem this year.
That's What Happened [The Bootleg Series, Vol. 7: 1982-1985], Miles Davis (Columbia/Legacy)
This is the behind-the-scenes account of how Miles Davis put together his comeback bands and refined his musical concepts after he came out of retirement in the early 1980s. Far from coming across as a motley collection of outtakes and rehearsal sessions of interest to completists only, this is a butt-kicking box set with guest-star surprises, forceful funk, and tender ballads. It's the sound of a restless creative imagination making up for lost time. Full review here.
Linger Awhile, Samara Joy (Verve)
I kept coming back to this one to challenge it — can this really be as good as I think it is? And every time I came away deciding "it's better." She's young, but she's on the path to becoming our next Sarah Vaughan. Mature phrasing, sass, and style, with a voice dipped in honey.
The Song Is You, Enrico Rava & Fred Hersch (ECM)
This is one of those unexpected pairings that makes you wonder why it didn't happen years ago. Both play with a wise beauty, but trumpeter Rava plays with a kind of elegiac gratitude for a long, well-lived life of music.
Double Standard, Lukas Gabric Quartet (Alessa)
A fine straight-ahead quartet from tenor saxophonist Lukas Gabric. He and his ace band cruise their way through some challenging post-bop compositions with grace, swing, energy, and expression.
The Evening: Live at Apparatus, The Baylor Project (Be a Light)
It's great to hear Marcus and Jean Baylor, on drums and vocals (respectively), reassembling the old essential puzzle pieces of gospel, blues, jazz, and R & B to remind us of why the entire world loves African American music. This live set is a flower growing from deep roots.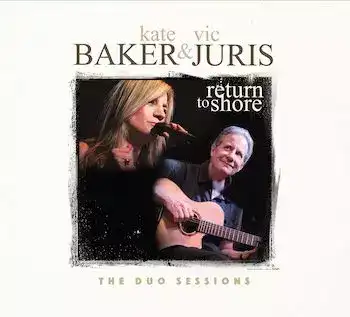 Return to Shore: The Duo Sessions, Kate Baker & Vic Juris (Strikezone)
A brilliant duo session from husband-and-wife team Vic Juris and Kate Baker turned out to be the final recording session for veteran guitarist Juris. Baker sings with experience and insight into the material, and her lovely voice was a great discovery for me this year. Juris plays, sadly but fortunately for us, like it's the last time. Full review here.
Onyx, Sasha Berliner (self-released)
Rising star Sasha Berliner is part of the welcome vibraphone revival in jazz. She makes a strong statement with Onyx that she has her own voice, can write substantive compositions, and knows how to lead a band.
Perpetual Pendulum, Larry Goldings, Peter Bernstein, and Bill Stewart (Smoke Sessions)
Quiet, confident mastery from three pros at the top of their game. Nothing too flashy for this organ trio playing a mix of standards and originals, but it's great jazz by any measure.
---