By Ralph P. Locke
Again and again, one encounters vivid glimpses of a man whose passion for music and music-making was immense, and who was gifted at conveying that passion to colleagues and students.
Leon Kirchner and His Verdant World. Edited by Lisa Kirchner. Verdant World Productions, xiv + 375 pages, $24.95
To purchase, click here.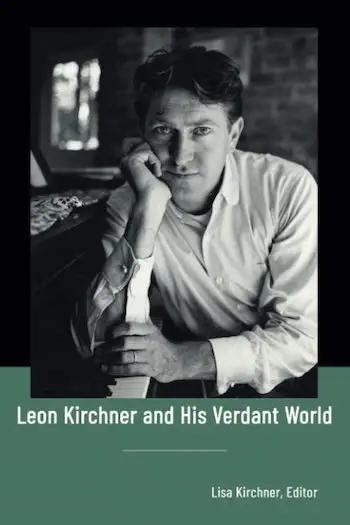 The thrill of the newest, the latest, has many downsides. One is that composers of real substance from a generation or two ago (Gottfried von Einem, for example) tend to get shoved out of our consciousness, and out of our concert halls and opera houses. Leon Kirchner (1919-2009) was one such: he taught at Harvard, and he won the Pulitzer Prize (in 1969) for his String Quartet No. 3. Music critics and record magazines have praised dozens of his recordings over the years — mainly instrumental works but also a cycle of six Emily Dickinson settings, "The Twilight Stood."
Sometimes it takes a devoted disciple or family member to help keep a composer's work available and his or her memory alive. Leon Kirchner was an intensely memorable person. (I was privileged to have him as advisor to my senior thesis when I was in college.) Fortunately, his daughter Lisa, a prominent singer-songwriter, has been taking up that task for her remarkable dad, releasing, over the years, Leon Kirchner CDs on Albany and on her own label, Verdant World Records.
Now she has come out with a beautifully produced yet remarkably inexpensive book containing interviews with Leon, essays by him, analyses by savvy commentators, and reminiscences by, or letters from, friends and former students. Several of the writers attest to the importance, for them, of Kirchner's famous course (Music 180): a pathbreaking innovation at Harvard, in which students got course credit for performing chamber works to a quasi-audience consisting of Kirchner and the other course members and for participating in lively, often trenchantly analytical discussions of each piece and of the interpretive decisions that the performers had made. Kirchner was a powerhouse pianist himself, as can be heard in numerous recordings of his works. (He played piano concertos with the New York Philharmonic!) He also was an inspiring conductor at the Marlboro Music Festival and with the Harvard Chamber Orchestra (which he founded).
Among the notable contributors to the book: Yo-Yo Ma, Peter Serkin, Allen Shawn, Joseph Horowitz, Leonard Bernstein, Roger Sessions, Samuel Adler, comedian Carl Reiner, interviewers (and radio broadcasters) Janet Baker-Carr and Bruce Duffie, soprano Diana Hoagland, tenor George Shirley, and musicologist Robert Riggs, whose acclaimed biography of the composer is available from University of Rochester Press. The 105 photos, beautifully reproduced, capture the man's energy, intensity, personal magnetism, and sometime tendency to brood.
Any composer would be lucky to have a book like this to help flesh out the portrait that posterity will receive. It's addictively readable. Again and again, one encounters vivid glimpses of a man whose passion for music and music-making was immense, and who was gifted at conveying that passion to colleagues and students. Often he resorted, in conversation and in his teaching and chamber-music coaching, to images from the natural sciences. Indeed, there's a letter in the book from a nuclear physicist at MIT insisting that what Kirchner had said about some musical matters was directly analogous to "isotopic doublets." (I don't claim to understand this, but Kirchner liked to read up on scientific matters, so perhaps he did.)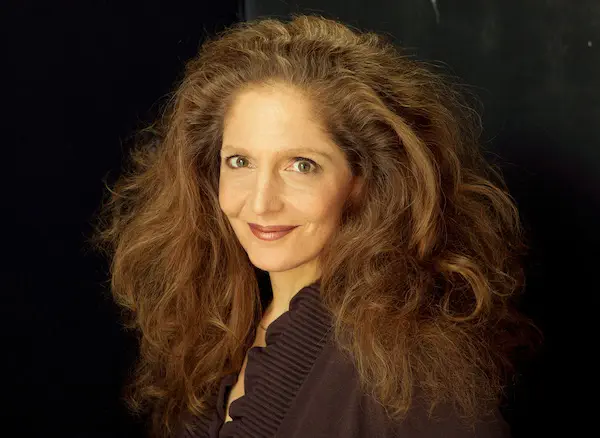 I also suggest listening to Kirchner's intense, bristly Sonata Concertante (for violin and piano), or — for contrast — his hallucinatory Lily, a work for soprano and orchestra using material from his one opera, which was based on the renowned novel Henderson the Rain King by his friend Saul Bellow. Many of his works are easily found on streaming services, such as YouTube and Spotify.
Kirchner largely kept far from the day's fads, though Lily includes altered taped recordings of sung and spoken passages and Quartet 3 incorporates electronic music and aleatoric techniques. Most basically, his music is always intensely expressive, and that's why it remains vital a half-century later.
---
Ralph P. Locke is emeritus professor of musicology at the University of Rochester's Eastman School of Music. Six of his articles have won the ASCAP-Deems Taylor Award for excellence in writing about music. His most recent two books are Musical Exoticism: Images and Reflections and Music and the Exotic from the Renaissance to Mozart (both Cambridge University Press). Both are now available in paperback; the second, also as an e-book. Ralph Locke also contributes to American Record Guide and to the online arts-magazines New York Arts, Opera Today, and The Boston Musical Intelligencer. His articles have appeared in major scholarly journals, in Oxford Music Online (Grove Dictionary), and in the program books of major opera houses, e.g., Santa Fe (New Mexico), Wexford (Ireland), Glyndebourne, Covent Garden, and the Bavarian State Opera (Munich).