By Michael Ullman
This collection, Newvelle Records' first series release in two years, features original compositions by Elan Mehler, Michael Blake, Dave Liebman, and Nadje Noordhuis.
Michael Blake, Combobulate (Newvelle LP); Dave Liebman, Trust and Honesty (Newvelle LP); Elan Mehler, There is a Dance (Newvelle LP); Nadje Noordhuis, Full Circle (Newvelle LP)
Newvelle Records calls this quartet of LPs its Renewal Collection, a gathering "affirming the resilience of music through the anguish and loss of the Covid-19 pandemic." The collection, Newvelle's first series release in two years, features original compositions by Elan Mehler, Michael Blake, Dave Liebman, and Nadje Noordhuis. Each session is pressed on pleasingly heavy vinyl that is astonishingly silent. There are no extreme stereo effects in the recordings: the bands are placed mostly in the center of the sound stage, and at what feels like a respectful distance. The result is a compact clarity.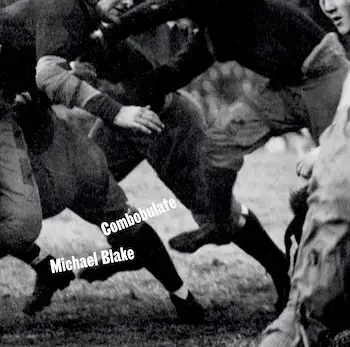 Saxophonist Michael Blake's Combobulate is a unique sextet session featuring sax and drums, trumpet, trombone, and two tubas. (One is Bob Stewart who has played tuba for Mingus, Gil Evans, and Lester Bowie, and whom I last heard on the disc of another tuba player, Howard Johnson.) The tubas are crucial to the sound. The beautiful, slow, chorale-like "Cuyahoga Valley" opens with the tubas holding a note and playing a sweet phrase deep in the bass over the swishing of Allan Mednard's brushes. Against this subterranean effect, Blake enters with the trumpet playing what sounds like a high-pitched variant of the same melody. It is entrancing.
Combobulate is a well-written set, the arrangements and sonorities as intriguing as the solos. "Focus Pocus" begins with Blake soloing over the drums via a boppish uptempo. Then the band comes in with long tones and a melody shared by trombone and sax. That gives way to an all brass statement of the theme. A lot happens texturally in only a few bars. The album begins with "Henry's Boogalo," a high-spirited mid-tempo tune whose basic rhythmic pattern features the tuba again, this time in conversation with the trumpet of Stephen Bernstein. After a complex introduction, "Bills in the Bell" settles into a rhythm set by tuba against the swift theme statements of the higher instruments. This juxtaposition gives way to a call and response section between trumpet and the brass choir. It's as if the band aspires to be a street band, one in which an appreciative listener might stuff money into the bell of a saxophone. (I've seen it happen.) In the fourth minute the piece goes out of tempo and there is a duet between tuba and muted trumpet. The pair repeatedly play a unison phrase in a kind of cross rhythm as the piece fades out.
Soprano saxophonist Dave Liebman, the notes tell us, has recorded over 500 times. His recording career began in 1967. (I first heard him in the early '70s with Elvin Jones.) The title of his Newvelle LP, Trust and Honesty, comes from Liebman himself: those, he asserts, are the qualities or virtues one needs on the bandstand. The record features the improvisations of a drumless trio, with Ben Monder on guitar and John Hébert on bass. Given the spare instrumentation and clear recorded sound, the musicians come off as exposed, even vulnerable. They play eight numbers, including Liebman's "Designs," Alec Wilder's "Moon and Sand," and Jobim's "Zingaro." Most of the repertoire consists of standards, such as "Come Rain or Come Shine," "Lover Man," "Stella By Starlight," and "Bye Bye Blackbird." The latter inevitably brings up Miles Davis's renditions, but the tune has been recorded by everyone from Benny Goodman to Kenny Garrett. Here it is introduced by Monder's almost translucent, atmospheric guitar over Hébert's bass. Liebman plays an oblique outline of the melody before Monder's solo. On "Lover Man" the saxophonist states the melody almost as written — it is a fragile-sounding performance. The interactions among the three musicians, their graceful and gracious manner of filling in or commenting on each other, is remarkable, as is the sudden intensity of Monder's solo. "Stella by Starlight" is largely given over to the bassist. Nothing is overstated or seems unnecessary, and yet we know this is true improvisation.
Besides being Newvelle's producer, Elan Mehler is a fine pianist, whose mostly gentle new set is called There Is a Dance. The trio, which includes bassist Tony Scherr and the subtle drummer Francisco Mela, play 10 originals. In his notes Mehler speaks of the passing of his mother, who died a year before this set was recorded. Perhaps that accounts for the elegiac tone and restful poise of much of the music here. The sweetly rocking "When You Were Blind" is as simple as a folk song. Mehler plays the two opening A sections solo. Bass and drums enter with the bridge but throughout the pearly lyricism of the tune and the carefully rounded tone of the piano stand out. "Ruby" begins with a single note left hanging in the air as if the pianist were reluctant to move on. It's a contemplative piece with a gradual crescendo built in. At one point, Mehler wanders musingly in a new harmonic direction before returning to the A, which Scherr marks with a thump. The two accompanists are listeners as well as players, reacting to Mehler's moves without imposing themselves. The tune "There Is a Dance" stands out because of its peacefulness, attained through exquisitely timed pauses. No one is precisely keeping the beat in this odd dance. Piano has rarely been recorded so well.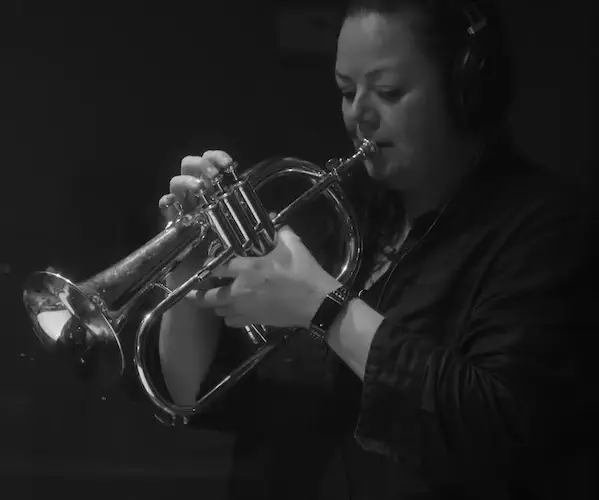 Born in Sydney, Australia, trumpeter Nadje Noordhuis has given up on music at least once. We should be thankful she's back. In recent years, for example, she has recorded with the Anat Cohen tentet on Happy Song and on Darcy Argue's Real Enemies. Her quartet on Newvelle's Full Circle couldn't be more distinguished or more satisfying to listen to. It features Fred Hersch on piano, Thomas Morgan on bass, and Rudy Royston on drums. On the album's eight originals, Noordhuis sensibly allows each member of the band ample solo time. That offers listeners a great opportunity to focus on the wizardry of Hersch. The pianist's introduction to the mid-tempo "Hudson" is extraordinary in itself. After Noordhuis's long statement of the theme, Hersch enters with a solo that makes use of exposed single notes that strike like darts over an enlivened background. The perfect guest, he sweetly fades away to let the flugelhornist come back in.
Noordhuis plays both flugelhorn and trumpet with a broad, open tone. There are no Dizzy Gillespie flurries here or interludes of Miles Davis secretiveness. Her solos can sound like anthems. After a restless couple of bars by the rhythm section, Noorduis enters the hymn-like "Nebula," which she makes sound like a quietly dignified postlude to her album. Her "Northern Star" is different. It begins with a suddenly flaring statement by Noordhuis, which is followed by one of the rare uses of electronic effects on Newvelle sessions. It's a piece that, with its long slow phrases and equally long pauses, seems to be listening to itself. The rhythm section keeps "Northern Star" moving. Royston begins with a cymbal crash, Morgan enters with an arpeggio, and Hersch plays not chords but gracefully wandering single note phrases, mostly in the treble. Noordhuis doesn't become particularly excited until about the last minute: her statements, warmly played and intimately recorded, sound like dignified pronouncements.
---
Michael Ullman studied classical clarinet and was educated at Harvard, the University of Chicago, and the U. of Michigan, from which he received a PhD in English. The author or co-author of two books on jazz, he has written on jazz and classical music for the Atlantic Monthly, New Republic, High Fidelity, Stereophile, Boston Phoenix, Boston Globe, and other venues. His articles on Dickens, Joyce, Kipling, and others have appeared in academic journals. For over 20 years, he has written a bi-monthly jazz column for Fanfare Magazine, for which he also reviews classical music. At Tufts University, he teaches mostly modernist writers in the English Department and jazz and blues history in the Music Department. He plays piano badly.