Running through March 14, the Jewish Film Festival is a thinking person's cinema experience with provocative introductions and post-film Q and As.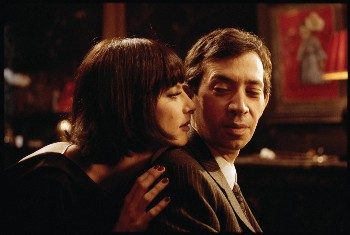 If you are old like me and enjoy actually going out to the movies but have been missing fine foreign films, one of the places to find them is at the several screening venues of the National Center for Jewish Film (NCJF) this week. Now 35 years old and co-founded by Sharon Pucker Rivo and the late Miriam Krant, the NCJF collects, distributes, shows, and sells current and historic films of Jewish interest. I've seen four films in the last two days.
The first was Cabaret Berlin:La Scene Sauvage, a Gernam-French production structured to resemble a cabaret show, with extraordinary archival footage rarely available elsewhere. The second was Gainsbourg (Vie Heroique), in French with English subtitles, a very unusual biopic/fantasy about the French pop composer and singer known as much for his entanglements with Bardot and Birkin as for his breathless and risque music.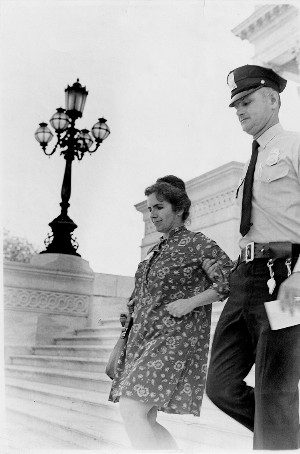 The third film was Singing in the Dark, a restored American pic of 1956 that draws on gangster, musical, and mystery film genres, psychoanalysis and Yiddishkeit, and presents what the New Yorker called "high Holocaust kitsch." I was surprised to conclude that it was insightful, sociologically fascinating as well as entertaining.
The last film I saw came from Romania. Calatoria Lui Gruber was made in 2008 and based on proto-Fascist Curzio Malaparte's 1944 autobiographical novel Kaputt. Romania's first filmed drama about the Holocaust, it is also an exceptionally fine film.
The Festival's films can be seen at the Museum of Fine Arts, the Wasserman Cinematheque at Brandeis, The Regent Theater in Arlington, and the Somerville Theatre in Somerville. Go here for remaining times and venues. This is a thinking person's festival with provocative introductions and post-fiim Q and As. On Wednesday March 9, Lilly Rivlin's documentary about the late writer Grace Paley should be worth a look.
=====================================================
Helen Epstein is the author of several books on Kindle about performers and cultural life.