Compiled by Bill Marx
As the age of Covid-19 wanes (or waxes?), Arts Fuse critics supply a guide to film, dance, visual art, theater, and music. Please check with venues about whether the event is available by streaming or is in person. More offerings will be added as they come in.
The DocYard Spring Series
A hybrid option is available for Series Passholders.
Rock Bottom Riser
February 21 at 7 p.m.
Brattle Theatre, Cambridge
"An internationally-respected 16mm experimental filmmaker, Fern Silva tackles the feature-length form for the first time in this incisive film essay, which takes as its opening salvo an aural meditation on the colonial implications of visual imagery, before swooping in to view, terrifyingly closely, magma flows from the volcano Kīlauea. Over the course of the film's runtime, the art-as-research methodology examines more serious topics like Polynesian navigation techniques, Indigenous epistemologies, the Thirty Meter Telescope (TMT) land defenders, and pop culture depictions of Hawai'i, as well as more playful and irreverent puns on the word 'rock.'" Silva will participate in a Q&A moderated by DocYard curator Abby Sun following the screening.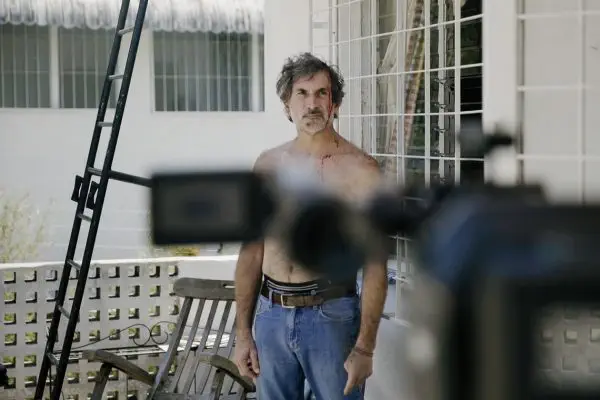 El Father Plays Himself
March 7 at 7 p.m.
Brattle Theatre, Cambridge
"A father and son return to the Amazon jungle to shoot a deeply personal film. Fiction and reality clash as father plays himself." Director Jorge Thielen Armand reconnects with his alcoholic father, Hedderich, by taking him back to his roots in the Amazon jungle to shoot a biopic called La Fortaleza. Because the picture is based on his past, Hedderich portrays himself in brutally honest detail. What follows is fascinating documentary about a plagued production that blurs the lines between acting and exploitation.
Curtain Up!
February 19—28
The ArtsEmerson Projecting Connections program presents a film by Hui Tong and Kelly Ng. Elementary school kids in New York's Chinatown prepare for the musical production of a show called Frozen Kids. As they begin to discover their identities behind the scenes, the young performers face a number of challenges: Asian stereotypes, families' expectations, and the uncertainties of life post-graduation. This is a Free Virtual Screening. Tickets required to screen.
Banff Centre Mountain Film Festival
February 21 – 25 at 7 p.m.
Regent Theater in Arlington
A collection of some of the most inspiring and thought-provoking action, environmental, and adventure mountain films that have come along recently. Expect exhilarating film footage from the highest peaks and other far-flung corners of the world, as well as adrenaline-packed action sequences featuring extreme sports, including freeriding, and mountain biking on natural, ungroomed terrain.
Baltic Film Festival
February 25-27
Emerson Paramount Theater 559 Washington St., Boston
Nine award-winning films from Estonia, Latvia, and Lithuania are the lineup for in-person screenings. A virtual festival will follow the week after. There is a "Meet the Baltic Filmmakers" Panel Discussion on February 26 at 3:15 p.m. Complete List of Films and tickets
2022 Oscar Nominated Shorts: Live Action
Opens February 25
Coolidge Corner Theater
The live action short films nominated at this year's Academy Awards.
2022 Oscar Nominated Shorts: Animated
Opens February 25
Coolidge Corner Theater
The animated short films nominated at this year's Academy Awards.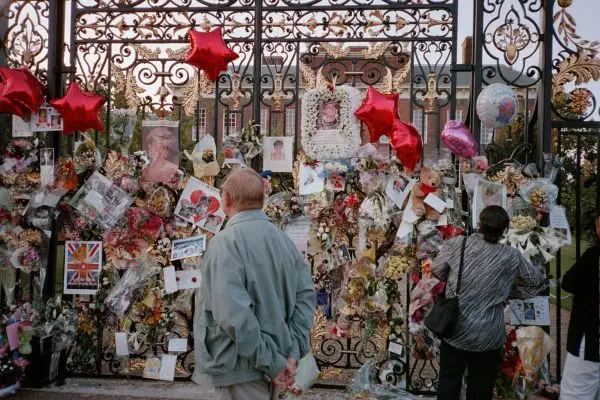 The Faithful
March 3
Bright Lights Screening Room at the Emerson Paramount Theater
559 Washington St. Boston
Tickets are Free — available on March 3.
"A Pope John Paul II lollipop. An Elvis Presley shower curtain. A Princess Diana teacup. These are just some of the countless pieces of memorabilia that these pop culture icons' most devoted fans collect and cherish — but why? The Faithful's director, Annie Berman, explores the deep veneration and legacies of the Pope, the Princess, and the King. Over the course of 20 years, Berman profiles these figures' biggest fans and makes numerous pilgrimages to Vatican City, Graceland, and Kensington Palace. As the years go by, the film itself becomes increasingly entwined with Berman's daily life and identity, much like how these officially licensed knickknacks define the fans she filmed. Discussion with director Annie Berman to follow.
Pick of the Week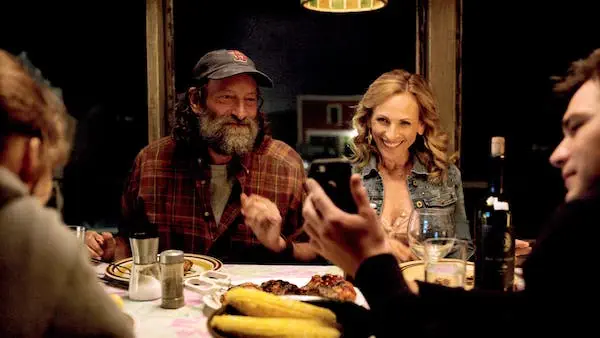 CODA
Available on Apple TV
Set — and shot — in Gloucester, MA, where her deaf parents and brother are struggling fisherman, this film focuses on Ruby, a high school senior and gifted singer, who has hopes of attending Berklee College of Music. The acronym "CODA" is a person who was raised by one or more deaf parents or guardians. Her ambition puts her at odds with the needs of her parents and brother for whom she acts as an ASL interpreter. Emilia Jones shines as Ruby. The lively Mexican actor Eugenio Derbez is her music teacher. The family is played by nonhearing actors Daniel Durant, Marlee Matlin, and Troy Kotsur, who has become the first deaf man to earn an Oscar nomination. The story transcends plot clichés with wisdom and humor and terrific performances. A beautiful film not to be missed.
— Tim Jackson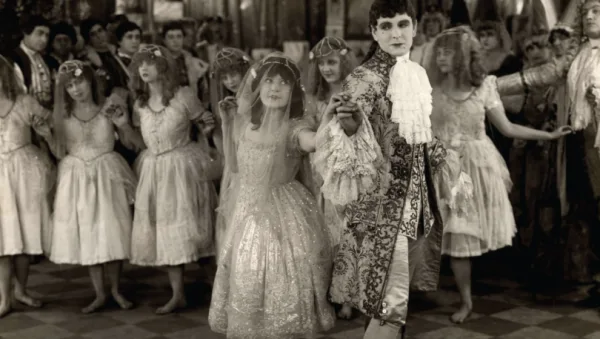 Snow White
February 25 at 8 p.m. at the Somerville Theatre, 55 Davis Square, Somerville.
A treat for silent film lovers starring the once popular but now forgotten actress Marguerite Clark. "Everyone knows Disney's classic animated film Snow White, but few are aware that a teenage Walt Disney growing up in Kansas City saw the original silent movie of the fairy tale, and it was this 1916 silent that inspired him to blaze a path in filmmaking and make his own version in 1937.
"Like all silent films, Snow White was made on flammable nitrate film stock, and for many years it was rumored to have been destroyed in a vault fire. But a single theatrical print was discovered in the Netherlands in 1992, and a heroic restoration was performed by the George Eastman House film archive.
"Now the whimsical silent fantasy returns to the silver screen, and film lovers can see the long-lost Snow White with live musical accompaniment provided by harpist-composer Leslie McMichael, who will perform on the concert harp for the 63-minute film. Her original score also features Barbara McMichael on viola."
— Bill Marx
---
Theater
COVID PROTOCOLS: Check with specific theaters; requirements often include proof of vaccination or a negative Covid-19 rapid test. Also, companies are requiring masks at indoor performances.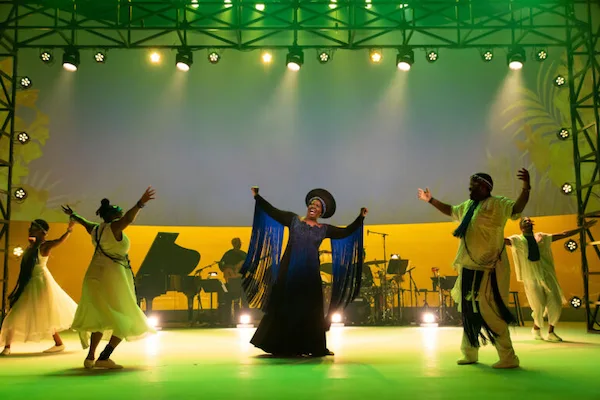 Dreaming Zenzile, written and performed by Somi Kakoma. Directed by Lileana Blain-Cruz. A world premiere tour presented by Arts Emerson (a co-production with Octopus Theatricals, Repertory Theatre of St. Louis, Apollo Theater, McCarter Theatre Center, New York Theatre Workshop & National Black Theatre) at the Emerson Paramount Center, Robert J. Orchard Stage, 559 Washington Street, Boston, February 23 through 27.
The musical "is based on the life of legendary singer Miriam Makeba." The production will  "include a live jazz band playing original music and reinterpretations of Makeba's remarkable catalog. The ancestors are calling — transporting her through the music and fractured memories of her past on a spiritual journey of reconciliation."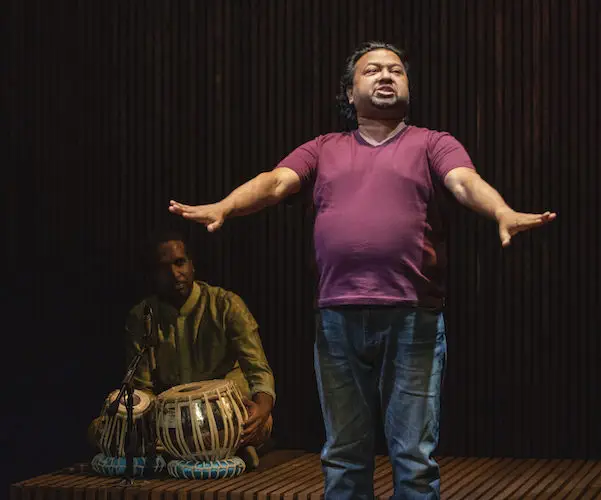 Dishwasher Dreams, written and performed by Alaudin Ullah. Directed by Chay Yew. Music by Avirodh Sharma. Staged by Hartford Stage, 50 Church Street, Hartford, CT, February 24 through March 20.
"Embark on a journey of the American Dream with comedian Alaudin Ullah and tabla musician Avirodh Sharma. With hilarious, transformative monologues driven by a percussive heartbeat, this play brings to life the many different characters and immigration experiences from 1930s Bangladesh, to 1970s Spanish Harlem, and present-day Hollywood."
Gem of the Ocean by August Wilson. Directed by Jude Sandy. Staged by Trinity Repertory at the Chase Theater, 201 Washington St., Providence, RI, February 24 through March 27.
"Set in 1904 Pittsburgh where slavery was still living memory," this installment in August Wilson's epic cycle, "offers a searing and mystical exploration of freedom, justice, and reclamation. Racked with secret guilt, a desperate Citizen Barlow seeks refuge at the home of ancient Aunt Ester. Renowned for soul cleansing, Ester sends Citizen on an epic journey to the City of Bones, to find redemption and renewed purpose." The cast includes Trinity Rep vets Ricardo Pitts-Wiley and Mauro Hantman.
Today Is My Birthday by Susan Soon He Stanton. Directed by Mina Morita. Staged by Yale Repertory Theatre, 1120 Chapel Street, New Haven, CT. Production will be available to stream on-demand February 20 through March 5.
The Yale Repertory Theatre begins this season's performances with "a comedy about loneliness in the age of connectivity."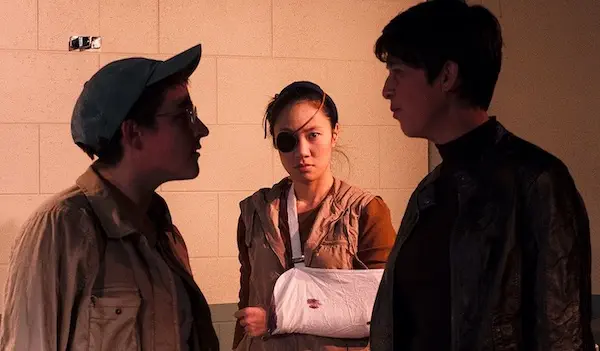 Shrike: A Tale of the Post Apocalypse by Erin Lerch. Directed by Josh Glenn-Kayden. A virtual staging by Fresh Ink Theatre Company, through February 28.
The science fiction plot: "When the alien Legion came, Sheena lost everything. All she has left is one final, unlikely dream: the Rebellion. But when she arrives, it's to a Rebellion shattered by the loss of its leader, pushed to increasingly desperate measures – including working with their alien enemy. As tensions mount, Sheena has to face the question: when you have nothing left, what do you fight for?"
Ocean Filibuster, created by PearlDamour. Text by Lisa D'Amour. Music by Sxip Shirey. Directed by Katie Pearl Featuring Jennifer Kidwell. Staged by the American Repertory Theater 64 Brattle Street, Cambridge, February 24 through March 13. A digital version of Ocean Filibuster is available to preorder today. Stream anytime on demand beginning on or around March 9 through March 27.
The world premiere of a musical that "explores the climate crisis and our democratic process with wit and urgency." The piece "was commissioned and developed through a collaboration with the Harvard University Center for the Environment (HUCE). Inside the Senate chamber of a global governing body, Mr. Majority introduces an "End of Ocean Bill" designed to shrink Earth's oceans into a more manageable (and marketable) collection of inland seas. When the floor is opened for debate, the Ocean arrives to speak in its own defense… and so begins an epic Human-Ocean showdown." We are told that this will be a "genre-crashing music theater experience … a fusion of myth, song, video, stand-up, and science to explore the vast depths crucial to our daily survival."
Erma Bombeck: At Wit's End by Allison Engel and Margaret Engel. Directed by Terry Berliner. Staged by Merrimack Repertory Theater, 50 East Merrimack Street, Lowell, live and on video, February 24 through March 13.
"America's Funniest Mom. Ever." This celebration of humorist Erma Bombeck "rejoices in the life of a woman considered to be one of America's favorite moms, who championed the everyday lives of housewives with a daring truth few of her generation were willing to tell."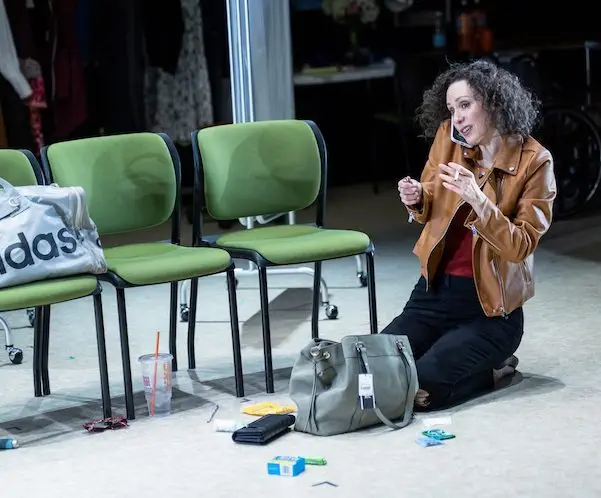 People, Places & Things by Duncan Macmillan. Directed by David. R. Gammons. Staged by SpeakEasy Stage Company at the Stanford Calderwood Pavilion at the Boston Center for the Arts, 527 Tremont Street, Boston, through March 5.
The New England premiere of a play that "tells the story of Emma, a 30-something actress who thinks she is having the time of her life, until she finds herself in rehab. Though her first step is to admit she has a problem, Emma just wants to escape — through drugs, alcohol, performing — anything that allows her to avoid her own reality. To fight for her recovery, though, Emma will need to face the truth; yet she's smart enough to know that there's no such thing. And when intoxication feels like the only way to survive, how can she ever sober up?  Content Warning: contains depictions of drug and alcohol use, and discussion of self-harm. Arts Fuse review
Young Nerds of Color, arranged by Melinda Lopez. Directed by Dawn M. Simmons. A Brit d'Arbeloff Catalyst Collaborative@MIT Production staged by the Underground Railway at the Central Square Theater, 450 Massachusetts Avenue, Cambridge, through March 20.
"Hiding in plain sight in the science labs, grappling over civilization's greatest challenges are 'Young Nerds of Color.' Some speak with the poetry of wise sages, others subvert the establishment with renegade ways, and, finally, there are rock stars whose ideas flow like jazz improvisation — all changing the world like a bolt of lightning illuminating the night sky. If knowledge is power, their powers make them superheroes. Playwright Melinda Lopez weaves together over 60 interviews with scientists from the most underrepresented backgrounds – with original music by Nona Hendryx — amplifying the rich harmonies, breaking down boundaries and showing us what is possible."
Rx Machina by Caity-Shea Violette. Directed by Blair Cadden. A BU New Play Initiative production, produced by Boston Playwrights' Theatre and the Boston University College of Fine Arts School of Theatre at the Boston Playwrights' Theatre, 949 Commonwealth Ave., Boston, through February 27.
This play "unpacks big pharma's impact on everyday American culture through the eyes of five women on the frontlines of the opioid epidemic. An ambitious drug sales rep's relentless pursuit of a principled pain management doctor leads to an intoxicating, forbidden connection that comes with a cost. Ethical boundaries are blurred in a love triangle fueled by money, sex, and power. In a world where patients are consumers and pain is profitable, the script asks an important question 'Who gets better, and who gets left behind?'"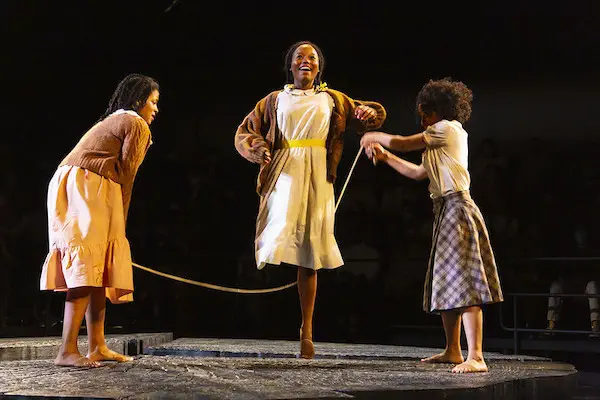 The Bluest Eye, an adaptation of Toni Morrison's novel for the stage by Lydia Diamond. Directed by Awoye Timpo. Staged by the Huntington Theatre Company at the Calderwood Pavilion at the Boston Center for the Arts, 527 Tremont Street, South End, Boston, through March 26. (Digital access to the filmed performance begins February 14 and is available until April 9.)
The play, like the novel, tells the story of Pecola, a young Black girl who believes the world would be wonderful if she could have blue eyes. Arts Fuse review.
— Bill Marx
---
Visual Arts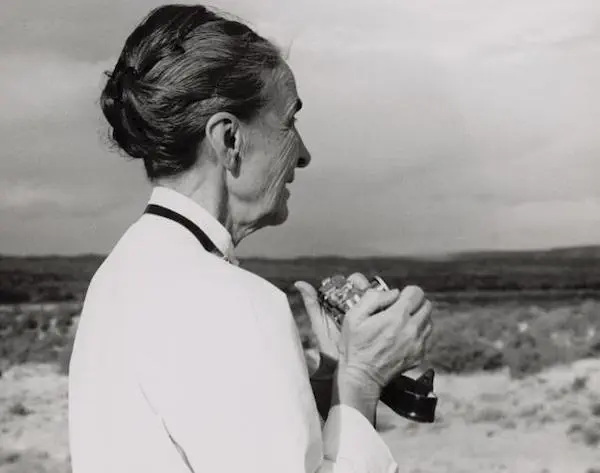 The American painter Georgia O'Keeffe famously married one of the greatest American photographers of the early 20th century, Alfred Stieglitz, who created a famous series of nude (and often highly erotic) photographs of his wife, now regarded as among his greatest achievements. (She also appears in numerous images created by her friends and colleagues, which included many of the leading photographers of her day.) Much less well known is the fact that O'Keeffe herself was a photographer. So much less famous is this part of her career that Georgia O'Keeffe: Photographer, which opens at the Addison Gallery in Andover on February 26 (through June 12), is the first exhibition ever devoted to O'Keeffe's photographic oeuvre.
Nearly 100 photographs from a newly examined archive appear in this exhibition, organized in cooperation with the Georgia O'Keeffe Museum in Santa Fe. The modernist images date from fairly late in her career, when, in the mid-'50s, she began to work in the medium systematically. By then, her artistic reputation and her distinctive modernist aesthetic were already well established and the photographs continue in the same vein. Selected O'Keeffe paintings and drawings will illustrate how the photographic work fits into her more visible career and legacy.
For a time, back in the '60s, popular art movements seemed to change as fast as the length of women's skirts and the height of Cadillac fins. Following the huge success of Pop Art, probably the most popular art movement in American history, critics, dealers, and curators were eager to find the latest trends and present them to the public. "Op" (for "Optical") Art, with its obvious nod to Pop, was, for a time, the next step, The term was coined in 1964 by Time magazine, which was very plugged into art trends at the time, to describe abstract art that used optical illusion of various kind. These ideas had been around for decades, particular at the famous Bauhaus school in the '20s, but the moment seemed right to give the trend an official label.
London-born Bridget Riley was in her 30s at the time and was quickly proclaimed as a leader of the movement. Her almost impossibly meticulous black-and-white emotionally neutral paintings, which seemed to move or to vibrate like the illustrations in an experimental psychology textbook, not only became iconic of the movement, they were widely ripped off by commercial interests in the US, at a time when copyright protections for artists were weak.
Though Op Art never entirely disappeared from view, the style dated a bit after the pendulum swung back to figurative style in the '70s. Bridget Riley: Perceptual Abstraction, opening at Yale's Center for British Art in New Haven on March 3, shows where Riley took her career when the wider world was not watching so closely. The show, occupying two floors of the museum, is the largest US survey of Riley's work in 20 years. It opens with a review of the famous black-and-white works of the '60s and moves on to focus on the intricate color abstractions of her later career.
Part of a series of exhibitions exploring the surprisingly important role Hartford and Connecticut have played in the story of American art, Milton Avery, opening March 3 at the Wadsworth Atheneum Museum of Art, is the artist's first retrospective exhibition in the United States in 30 years.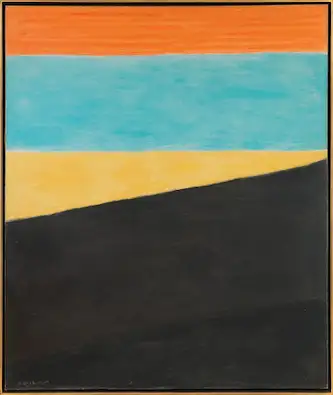 Born in 1885, Avery grew up outside of Hartford and started his training as an artist in the city before eventually moving on to New York City. The Wadsworth exhibition makes the case that his artistic roots were in his home state. Avery's career began when American Impressionism was the dominant trend (especially in Connecticut, home to several artist colonies at the time), spanned early 20th-century American modernism and Abstract Expressionism, and ended in 1965 just as Andy Warhol became the most famous American artist.
The 60 works on view at the Wadsworth will cover Avery's career, from start to finish. His work always seemed close to these movements but never really joined any of them. His modernist paintings — abstracting, but never quite abstract, often depicting domestic scenes with a few figures represented by striking shapes and profiles and "poetical" harmonies, which brought him fame as a great modern colorist —  remained entirely his own throughout.
The Peabody-Essex Museum of Salem is holding a School Vacation Week: Multicultural Week that kicks off on the Monday President's Day holiday, February 21, from 10 a.m.- 5 p.m. Family-oriented activities will celebrate the range of cultures represented in the museum's community through music, art-making, and play, featuring African American and Latin drum and dance performances. All activities are included with the price of admission.
— Peter Walsh
---
Roots and World Music
Black Opry Revue
February 22
City Winery, Boston
After decades of only limited recognition for country music artists of color, some of the barriers seem, finally, to be cracking. Rather than wait for Nashville to completely come around, the Black Opry is creating its own live and online platform. It's now taking its show on the road. Considering that this is an event arising out of the need to increase representation, it's rather ironic that the City Winery can't be bothered to list this evening's artists on its website. Those who are curious should look at the Black Opry site, which shows that Grace Givertz, Roberta Lea, Jett Holden, Tylar Bryant, and Auturn Nicholas will be performing both their own sets and in the round.
A Tribute to Aretha Franklin with Damien Sneed and Valerie Simpson
February 25
Berklee Performance Center, Boston
Yes, it's a tribute to the Queen of Soul, but given singer Sneed's wide-ranging artistic inclinations there's unlikely to be anything approaching a carbon copy of Aretha's hits during this Celebrity Series-sponsored concert. Even without the originally announced Karen Clark Sheard on the bill a lot of gospel seems inevitable, plus there's the presence of Motown royalty thanks to Valerie Simpson, who sang hits and wrote even more with her late husband Nick Ashford.
Mardi Gras Party: Revolutionary Snake Ensemble with Henri Smith
March 1
Crystal Ballroom at the Somerville Theater
For many years the Boston second line favorites Revolutionary Snake Ensemble brought their New Orleans-style brass sound to the Regattabar on Mardi Gras. The RBar is still in the reopening phase, so for now the party has shifted to what is frankly a more appropriate venue for such a fun, dance-inducing affair — Somerville Theater's Crystal Ballroom. A variety of guests will join the Ken Field-led band, including the wonderful Crescent City-bred vocalist Henri Smith.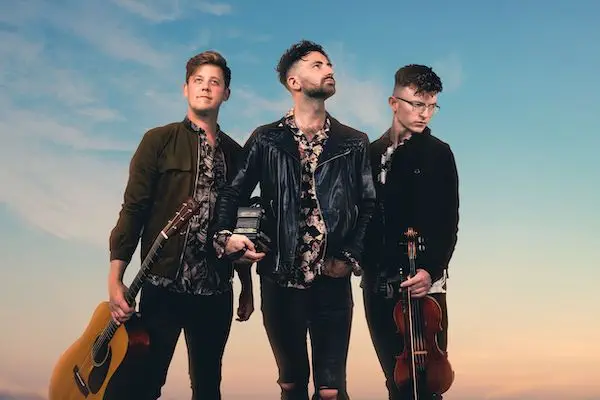 Talisk 
March 2
Club Passim, Shows at 7 p.m. and 9:30 p.m.
After two canceled years, we're finally back to the massive influx of Celtic music that appears around these parts in the St. Patrick's month of March. You won't do much better than the Scottish instrumental trio Talisk, whose concertina/guitar/fiddle lineup connects like few other combos. Their new LP Dawn is as powerful as their prior two lauded efforts, and they come to Passim on March 2 and then spend a good week circling around New England with other dates in Plymouth, Northampton, Concord NH, Maine, and Rhode Island.
New Edition with Charlie Wilson and Jodeci
March 2
TD Garden
Even the most succinct list of Boston hit-makers has to include New Edition, so it's always a major event when the cast of 80s R&B bad boys and their sweet songs return to town. But perhaps even more noteworthy is that this package tour means a rather rare New England appearance from Charlie Wilson, lead singer of funk immortals the Gap Band and one of the few throwback stars who has garnered a significant following for his new music in recent years. Rounding out the bill is Jodeci. Rumor has it the group still owes Boston record store legend Skippy White a few bucks from the days when they were known as the gospel singing Little Cedric & The Hailey Singers and they were a no-show at one of Skippy's events.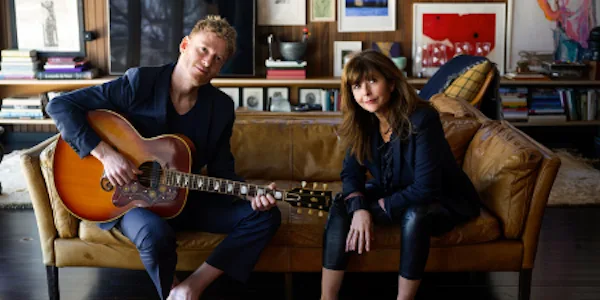 Teddy Thompson and Jenni Muldaur: A Tribute to the Great Country Duets
March 3, Narrows Center for the Arts, Fall River
March 5, TCAN, Natick
Both Thompson and Muldaur happen to be the offspring of folk music royalty (Richard and Linda; Geoff and Maria), but far more importantly they share a common love of traditional country duets. They've so far released two exceptional EPs of such material, one focusing on the songs of Dolly Parton and Porter Wagoner, the other devoted to George Jones and Tammy Wynette.
— Noah Schaffer
---
Jazz
Bruce Gertz Quintet
February 22 at 7:30 p.m.
Lilypad, Cambridge
Master bassist Bruce Gertz brings a fine quintet to the Lilypad: trumpeter Phil Grenadier, tenor saxophonist Rick DiMuzio, guitarist Tim Miller, and drummer Mike Connors.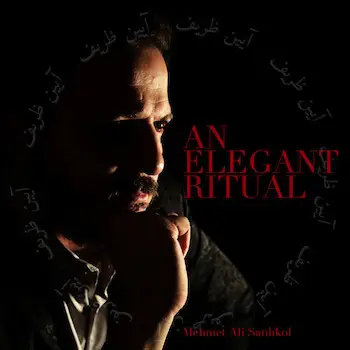 An Elegant Ritual
February 25 at 8 p.m.
First Congregational Church, 11 Garden Street, Cambridge
An Elegant Ritual is the name of the concert, the CD, and the trio assembled by composer and multi-instrumentalist Mehmet Ali Sanlıkol, combining his unique fusion of Turkish traditional music and modern jazz. Sanlıkol plays piano and ney as well as sings, joined by acoustic bassist James Heazlewood-Dale, and George Lernis on drums, gongs, and percussion. After coming to Boston a couple of decades ago strictly to study jazz, Sanlıkol eventually found himself returning to his Turkish roots, invigorating his sound and forging a unique identity, with melodies and rhythms drawn from Turkey, but informed by jazz harmonies.
Revolutionary Snake Ensemble
March 1 at 8 p.m.
Crystal Ballroom, Somerville
Longtime Boston-resident avant-second-line provocateurs the Revolutionary Snake Ensemble return to hosting their Mardi Gras party after a two-year hiatus. The band includes leader/musical director Ken Field on alto sax and flute, tenor sax Tom Hall, trumpeter Jerry Sabatini, trombonist and tubist Dave Harris, bassist Blake Newman, and drummer Phil Neighbors. Transplanted New Orleans singer Henri Smith joins as vocalist and MC, and we're told to expect more "surprise" guests as well as the "Carnival Society of Boston's King & Queen of Carnival." OK, then. Laissez les bons temps rouler!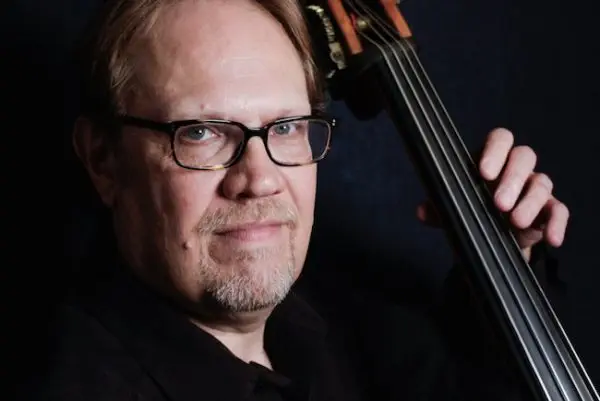 Bruno Råberg Tentet
March 2 at 8 p.m.
Virtuosity, 234 Huntington Ave., Boston
Long one of Boston's most respected players, composers, and teachers, bassist Bruno Råberg is using this show at music shop and sometime performance space Virtuosity to unveil new pieces written for a 10-piece ensemble, comprising an esteemed crew: flutist Fernando Brandāo, multi-reed players Allan Chase and Nish Manjunath, trombonists Randy Pingrey and Angel Subero, guitarist Nat Radley, Anastassiya Petrova on piano and Hammond B3 organ, and drummer Gen Yoshimura.
Jason Moran
March 4 at 8 p.m.
Eben Jordan Ensemble Room, New England Conservatory, 255 St. Botolph Street, Boston
In this recital, postponed from February 3, the phenomenally gifted and accomplished pianist, composer, and New England Conservatory professor Jason Moran performs, in the odd wording from the NEC site, a "concert of solo works with his students." We're guessing Moran will plays solo pieces, as will his students. It's free and, since there will be no streaming presentation, it's a one-time-only event.
Louis Hayes Quintet
March 4 at 8 p.m.
Scullers Jazz Club, Boston
Drummer Louis Hayes broke out of the Detroit scene as an 18-year-old, playing in Horace Silver's band, and quickly became a mainstay of the hard-bop sound — playing with Silver, then Cannonball Adderley, and leading bands with Woody Shaw, Freddie Hubbard, Joe Henderson, Kenny Barron, and many more. Now 84, he brings a quintet to Scullers.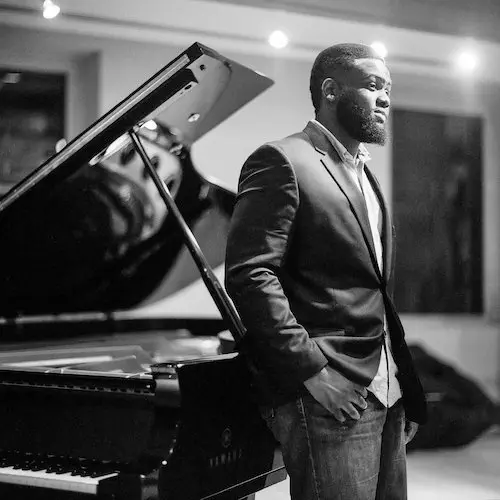 James Francies
March 5 at 8 p.m.
Scullers Jazz Club, Boston
The 20-something keyboardist and composer James Francies is somewhat of-the-moment, crossing genres and styles (gigs have included Chris Potter, Pat Metheney's Side-Eye, José James, and Chance the Rapper) with an allover virtuosity and two well-received discs on Blue Note. No word on who his band will be at Scullers.
Jeff Platz Quartet
March 5 at 8 p.m.
Lilypad, Cambridge
Avant-garde Providence electric guitarist Jeff Platz hits the Lilypad with two of the bandmates from his 2019 quartet disc, Theory of Color, cornettist Stephen Haynes and drummer Matt Crane, with guitar master Joe Morris joining on bass. Platz and the band's idea of "free" jazz is marked by transparent textures, compositional signposts, a pliant pulse (with occasional forays into swing), and constant four-way spontaneous conversation.
— Jon Garelick
Lori Zuroff Jazz Quintet – CD Release Party
February 26 at 7:30 p.m.
Parish Center for the Arts, Westford, MA
Singer Lori Zuroff has been bringing her soulful take on jazz, rock, R & B, and blues to venues in Boston and environs for a couple of decades now. After a longish Covid delay, her first jazz CD — 2021's Ladybug — will finally be getting its official release performance. Joining her for this release celebration will be some of the Boston area's finest players: Molly Flannery (piano), Bill McCormack (bass), Miki Matsuki (drums), and Bill Vint (sax).
David Thorne Scott
February 27
1 to 2 p.m., The W Gallery, Wayland, MA
5 to 7:30 p.m., Chianti, Beverly, MA
Another terrific Boston-area singer has not one but two shows on Sunday, February 27. David Thorne Scott and longtime trio-mates Mark Shilansky (piano) and Eric Byers (guitar) will be playing after a closing reception (12 to 1 p.m.) for the W Gallery's February art exhibition. Then they'll be hustling up Route 128 to initiate the new monthly Fourth Sunday Soiree series at the wonderful North Shore restaurant and jazz venue Chianti, in Beverly. Joining them there will be Greg Loughman on bass and Austin McMahon on drums, to form the Thornewood Band — named, I assume, for the singer's most recent album release. Thornewood presents an eclectic mix of originals, tasty jazz standards, and Americana tunes, and the band will be liberally dipping into that repertoire.
Peter Eldridge and Friends 
March 1 at 8 p.m.
Lilypad, Cambridge
And completing our vocal gig trifecta is an appearance by the wonderful Peter Eldridge. For 25 years he's been a member of the great jazz vocal quartet New York Voices, at the same time releasing nine albums under his own name. For his most recent effort he partnered with pianist Kenny Werner on 2019's Somewhere, a set of lush romantic numbers, largely originals. Welcoming March at the Lilypad with Eldridge will be fellow vocalists Emily Sangder, Priya Mani, Charlie Christensen, and Emilio Gonzalez, with Sangder and Gonzalez playing guitar and Eldridge doing the piano honors. Be prepared for Eldridge's lovely tunes and thoughtful lyrics, as well as reinventions of songs by others in the jazz, pop, and maybe even Brazilian idioms.
Lookie Lookie
March 4, 7 to 11 p.m.
Boston Harbor Distillery, Dorchester, MA
Saxophonist and Either/Orchestra impresario Russ Gershon's other main project is Lookie Lookie, an eight-piece crew playing the late '60s mix of mambo, salsa, and American pop known as Latin Búgalu. Lookie Lookie's dance parties in the late, lamented Accurate Records loft are the stuff of legend, but Gershon is continuing the tradition in new venues. He'll be bringing the group to Boston Harbor Distillery, where you can dance along or just listen to the sounds of three horns, four percussionists, and bass — and lots of singing, of course, in English and in Spanish. Note: There will be tickets available in advance and at the door, but only via QR code through Eventbrite.
— Evelyn Rosenthal
---
Dance
Quiet!!!
Now through March 6
Online viewin
FilmFest by Rogue Dancer returns with a new edition: Quiet!!! Rogue Dancer describes this particular lineup of screendance films as "deep and resonant. We believe there is value in the understated movement story, directing our attention to an undercurrent of intent and drama." Experience dance films on this topic from across the U.S., Canada, the UK, Denmark, Germany, France, Japan, and Norway.
Sankofa Danzafro
February 26 & 27
Boch Center Shubert Theatre
Boston, MA
Celebrity Series brings Colombian dance company Sankofa Danzafro back to Boston for an evening of thought-provoking dance and live music. The company presents Accommodating Lie, the latest work by founder Rafael Palacios and featuring seven dancers and live musicians. The work aims to "reaffirm the need for self-representation of Afro-descendant communities," while dismantling stereotypes, clichés, and falsehoods about being of African descent.
To Feel the Earth and Touch the Sky
February 28-March 6
Online viewing
Dance Currents Inc. shows its film To Feel the Earth and Touch the Sky, Living the Legacy of American Modern Dance. View this 46-minute film in the privacy of your own home, while experiencing the history of 20th century American Modern Dance. 12 years in the making, To Feel the Earth features some of Boston's most beloved modern dance teachers, including Marcus Schulkind, Margot Parsons, Lorry May, Shaumba Dibinga, Rebecca Rice, and Shawn Mahoney. 50% of all proceeds will support Newton Community Pride. Visit the website to register for online viewing.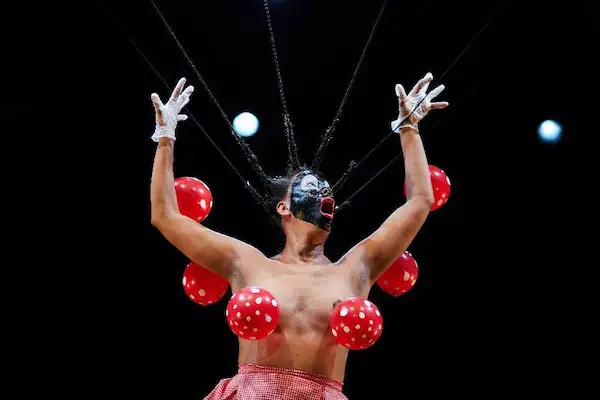 Motion State Dance Festival
March 5-12
Various venues, see website
Providence, RI
Ranging across venues and artistic styles, Motion State Dance Festival presents live performances from Edisa Weeks (NY), Shura Baryshnikov (RI), Olivier Besson (MA), Assitan "Sita" Coulibaly (RI), Heidi Henderson (RI), Lila Hurwitz (RI), Alexandra James (ME), Cathy Nicoli (RI), Joshua Tuason (RI), and Stephanie Turner (RI). The festival additionally showcases screendance films by Kate Corby (WI), Tori Lawrence (MA), Anabella Lenzu (NY), Katie Beard and Naomi Turner (UK), and Esther Dganit Zimmerman (Tel Aviv).
Svadba
Ongoing, Online viewing
Engage in a cinematic opera experience with Svadba, the story of a bride-to-be on the eve of her wedding surrounded by friends and family helping her prepare for the big event. Sung completely a cappella, Svadba's entrancing music by Serbian composer Ana Sokolović merges with dance-led visuals from film director Shura Baryshnikov and screenwriter Hannah Shepard. Slovenia-born Daniela Candillari conducts.
The Time Traveler's Lens
Ongoing, online viewing
Hailed as "groundbreaking" (MidJersey News) and a "unique interdisciplinary work" (Town Topics), The Time Traveler's Lens combines dance, film, technology, and history to engage viewers in a 360-degree virtual reality performance that is amazingly intimate — the viewer is placed in the center of the action. Experience five virtual reality works unfolding spherically around you on your own mobile device. You are the time traveler, you control the lens — Luminarium Dance Company provides five worlds of illusion.
— Merli V. Guerra
---
Classical Music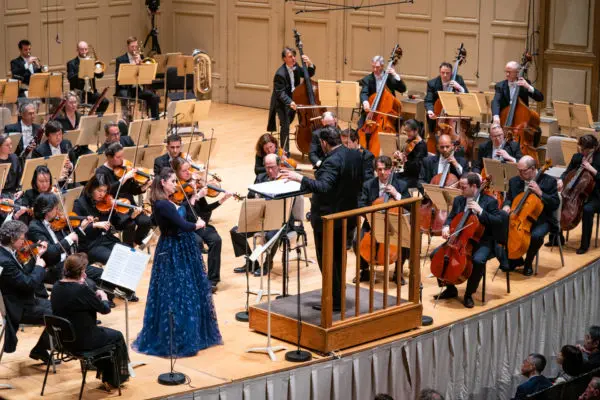 Baiba Skride plays Shostakovich
Presented by Boston Symphony Orchestra
February 24-26 and March 1, 8 p.m. (1:30 p.m. Friday)
Symphony Hall, Boston
BSO music director Andris Nelsons returns to town with a program of Eastern European fare in tow. Violinist Skride is the soloist in Dmitri Shostakovich's First Violin Concerto, while soprano Anu Komsi sings Kaija Saariaho's new Saarikoski Songs. Orchestral works by Arvo Pärt (Cantus in Memory of Benjamin Britten) and Igor Stravinsky (the 1919 Suite from The Firebird) fill out the evening.
Our Stories, Ourselves
Presented by New England Philharmonic
February 26, 8 p.m.
Tsai Performance Center, Boston
Music director finalist Nicholas DeMaison leads a pair of Boston premieres — Ellen Taaffe Zwilich's Upbeat! and George Tsontakis's Violin Concerto No. 3 — as well as Jonathan Bailey Holland's Stories from Home and Sibelius's Symphony No. 5. NEP concertmaster Danielle Maddon is the featured soloist in the Tsontakis.
Zlatomir Fung plays Elgar
Presented by Boston Philharmonic Youth Orchestra
February 27, 3 p.m.
Symphony Hall, Boston
Tchaikovsky Competition gold medalist Fung makes his BPYO debut playing Edward Elgar's radiant, brooding Cello Concerto. The afternoon's program also includes Shostakovich's Symphony No. 5 and Maurice Ravel's Technicolor La Valse.
— Jonathan Blumhofer
---
Author Events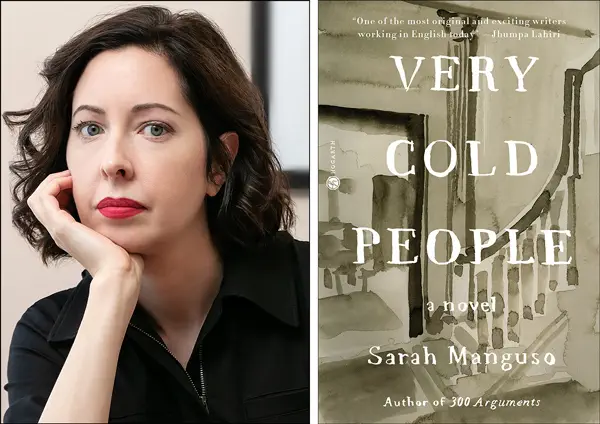 Virtual Event: Sarah Manguso – Harvard Book Store
Very Cold People: A Novel
February 21 at 7 p.m.
Free with $5 suggested donation
"In her eagerly anticipated debut novel, Sarah Manguso has written, with characteristic precision, a masterwork on growing up in — and out of — the suffocating constraints of a very old, and very cold, small town. At once an ungilded portrait of girlhood at the crossroads of history and social class as well as a vital confrontation with an all-American whiteness where the ice of emotional restraint meets the embers of smoldering rage, Very Cold People is a haunted jewel of a novel from one of our most virtuosic literary writers."
Virtual Event: Alejandro Zambra and Megan McDowell with Francisco Goldman — brookline booksmith
Chilean Poet: A Novel
February 23 at 8 p.m.
Free
"In Chilean Poet, Alejandro Zambra chronicles with enormous tenderness and insight the small moments sexy, absurd, painful, sweet, profound –that make up our personal histories. Exploring how we choose our families, how we betray them, and what it means to be a man in relationships — a partner, father, stepfather, teacher, lover, writer, and friend — it is a bold and brilliant new work by one of the most important writers of our time."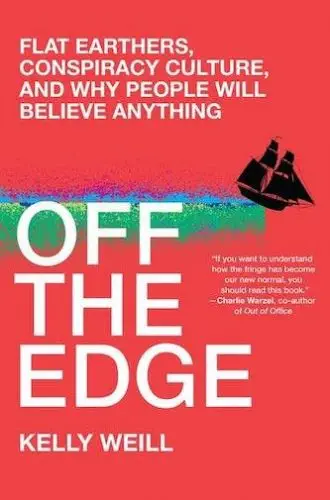 Virtual Event: Kelly Weill – Harvard Book Store
Off the Edge: Flat Earthers, Conspiracy Culture and Why People Will Believe Anything
February 24 at 7 p.m.
Free with $5 suggested donation
"At once a definitive history of the movement and a readable look at its expansive, absurd, and dangerous present, Off the Edge introduces us to a cast of larger-than-life characters, from 19th-century grifters to 20th-century small-town tyrants to the provocateurs of Alex Jones's early-aughts internet, whose rancor sowed the early seeds of our modern division. We accompany Weill to Flat Earther conferences, where we meet moms on vacation, determined creationists, scammy YouTube celebrities and their victims, neo-Nazi rappers, and even a man determined to fly into space in a homemade rocket-powered balloon — whose tragic death proves as senseless and absurd as the theory he set out to prove."
Virtual Event: Amy Webb and Andrew Hessel – Harvard Book Store
The Genesis Machine: Our Quest to Rewrite Life in the Age of Synthetic Biology
February 25 at 12 p.m.
Free with $5 suggested donation
Amy Webb and Andrew Hessel's riveting examination of synthetic biology and the bioeconomy provide the background for thinking through the upcoming risks and moral dilemmas posed by redesigning life, as well as the vast opportunities waiting for us on the horizon."
Virtual Event: Georgina Marie and Lloyd Schwartz
"The Art of Losing": A Reading of Elizabeth Bishop
February 27 from 2 to 3 p.m.
A reading of Elizabeth Bishop's poetry by two poets, Georgina Marie and and Lloyd Schwartz. He completed his PhD thesis on Bishop and edited the Library of America volume Elizabeth Bishop: Poems. Prose, and Letters, Bishop's Collected Prose for Farrar Straus and Giroux, and Elizabeth Bishop and Her Art (U of Michigan Press).
Grubbie Debut series: Neema Avashia with E. B. Bartels – Porter Square Books
Another Appalachia: Coming Up Queer and Indian in a Mountain Place 
March 1 at 7 p.m.
In-person and free
"Another Appalachia: Coming Up Queer and Indian in a Mountain Place. examines both the roots and the resonance of Neema Avashia's identity as a queer desi Appalachian woman, while encouraging readers to envision more complex versions of both Appalachia and the nation as a whole. With lyric and narrative explorations of foodways, religion, sports, standards of beauty, social media, gun culture, and more, Another Appalachia mixes nostalgia and humor, sadness and sweetness, personal reflection and universal questions."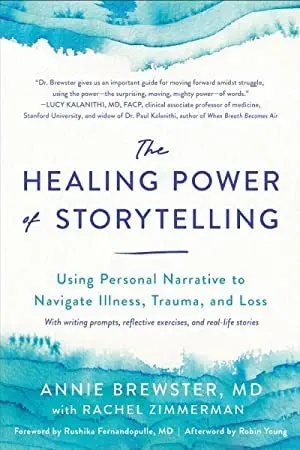 Virtual Event: Dr. Annie Brewster and Rachel Zimmerman – Porter Square Books
The Healing Power of Storytelling
March 3 at 7 p.m.
Free
"Dr. Brewster shows how writing your own unique healing story can help you process what comes next — to come to terms, create new ways to thrive, and even reclaim your personal power amid fear, change, and uncertainty."
Virtual Event: Nonfiction in Experimental and Poetic Form – brookline booksmith
Mary Cappello, Cassandra Lane, and Yiyun Li
March 8 at 7 p.m.
Free
"Lectures. Reading guides. Sociological treatises. These forms of academic and nonfiction writing are not typically considered forms that afford the innovative or the lyrical. Yet such forms have recently been appearing in work best qualified as experimental or poetic nonfiction. In this panel, authors discuss their strategies for using supposedly 'staid' forms in creative nonfiction, and how doing so may stimulate new perspectives on contemporary issues of concern and these forms themselves."
— Matt Hanson