By Peg Aloi
The selection of foreign films on offer at the BFI London Film Festival was of a very high quality.
As promised, here is the second part of my coverage of the BFI London Film Festival. (First installment available here.) I hope to be able to cover this festival again, and to do so after the pandemic has abated (if indeed it ever does, ha ha, sob — no no I'm fine). Because there's no substitute for seeing films in person and, in truth, the digital access for critics during this festival left a lot to be desired. I think Sundance did it very well, by allowing digital access to anyone who bought a ticket. Yes, some of those online screenings "sold out" in advance, but that's no different than in-person screenings. Indeed, I decided against braving the crowds in London to try and see Benedetta (the crazy orgiastic nun film by Paul Verhoeven) on my last day there, because I knew it was very likely I would have been left out in the cold — I heard that many critics had been turned away at in-person screenings. To add to the already-chaotic atmosphere of a big-city film festival, London had relaxed public mask mandates several days before I arrived: despite signs on the Underground that all passengers should wear masks in stations and on trains, only about 70% of passengers seemed to be doing so. So maybe I missed some films, but I was safe as houses in my little converted shepherd's hut B&B in the countryside.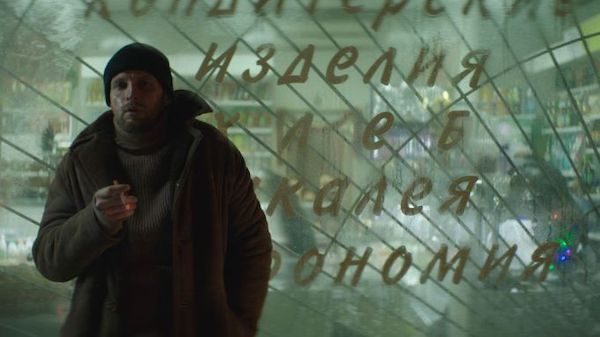 The selection of foreign films on offer at this festival was of very high quality. I found the Russian film Petrov's Flu to be fascinating in its use of visual artistry. Director Kirill Serebrennikov (The Student) has crafted an intriguing hybrid look that straddles realism and fantasy. The film starts off seeming like a verité-style slice-of-life story of a comic book artist who accompanies a friend on an outing in the city. Petrov is not feeling well: his entire family are suffering from flu during a pandemic (a concept all audience members can surely relate to) and he becomes sicker as the day goes on. The film's realistic narrative gradually gives way to one that weaves in memory, dream, and fantasy in a subtle and compelling way, thanks to excellent cinematography from Vladislav Opelyants (who also worked with the director on The Student and Leto). Much like its titular protagonist, Petrov's Flu has a gritty exterior that gradually reveals a soulful heart. I found it very haunting and beautiful.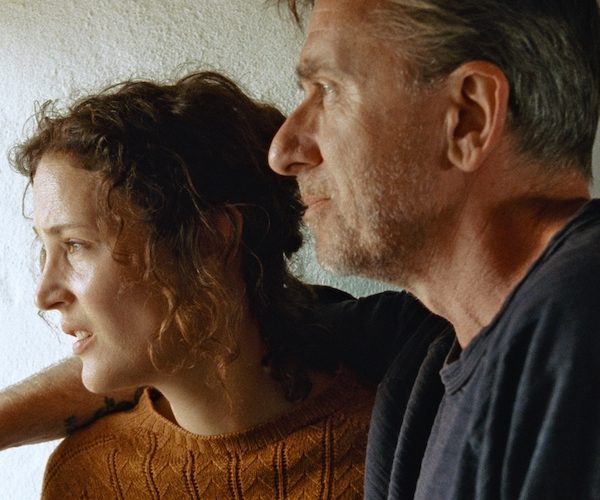 I was intrigued by Bergman Island at first; actress-turned-filmmaker Mia Hansen-Løve has made some very good films, including Things to Come starring starring Isabelle Huppert. In this location-dependent story, a famous filmmaker named Tony (Tim Roth) brings his partner Chris (Vicky Krieps) on a writing retreat where they both work on their projects. The location of the retreat is the Scandinavian island where Ingmar Bergman famously wrote Scenes from a Marriage and other works: there are daily tours, even a "Bergman Safari," and the place is seemingly crawling with film buffs and wanna-be directors. Chris leaves Tony to work and goes on a ramble with another visitor, Jonas (Joel Spira), and the two share an idyllic, almost romantic, day exploring and drinking wine. The heart of the film seems to be a dramatization of Chris's idea for a screenplay, described for Chris by Tony and acted out by Mia Wasikowska and Anders Danielson Lie, as a couple with a passionate connection and an unresolved past. But the narrative seems to end rather weakly, despite the best efforts of a great cast, and I was left not really understanding what the point was. If it was meant to be Bergmanesque, it certainly could have been much more so.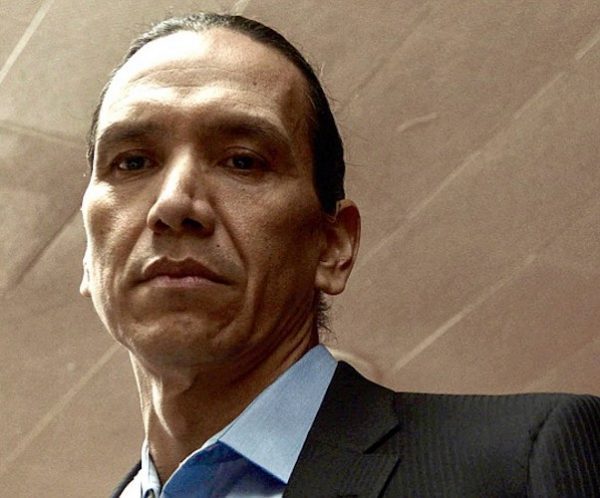 Wild Indian by Lyle Mitchell Corbine Jr. tells the story of two indigenous American boys who cover up an act of violence and then carry their shameful secret into adulthood. M'kwa (Michel Greyeyes) and Teddo (Chaske Spencer) grow up to be very different men: M'kwa lives a life of wealth and pleasure, while Teddo struggles with poverty and incarceration. I found myself thinking the adult actors who played the grown versions of these two boys should have been cast in the opposite role. What's more, the protagonists were drawn in a somewhat heavy-handed way, despite sensitive portrayals by the actors that mostly transcend the occasionally awkward dialogue. Still, there was something intriguing about this dramatization of how cycles of abuse and cruelty continue across generations. I'd have liked to see the story explore the ongoing struggles among indigenous Americans more deeply. The film grapples with putting across a moral message: depravity cloaked in worldly success is the ultimate destroyer of lives.
Stay tuned for the third and final installment of my coverage of the 2021 London Film Festival!
---
Peg Aloi is a former film critic for the Boston Phoenix and member of the Boston Society of Film Critics. She taught film studies in Boston for over a decade. She writes on film, TV, and culture for web publications like Vice, Polygon, Bustle, Mic, Orlando Weekly, Crooked Marquee, and Bloody Disgusting. Her blog "The Witching Hour" can be found at themediawitch.com.