By Elizabeth Howard
Simplecast
Facebook
Patreon
Email: theshortfusepodcast@gmail.com
Episode Summary
Kyle Ducayan writes poems, performs, and is the executive director of the Poetry Project at St. Mark's Church in the Bowery. In this conversation with Elizabeth Howard, Kyle reflects on what poetry is for, who is a poet, and how one becomes a poet. He reads two original poems: "Doesn't It All Go to Vinegar Margaret?" and "Music for a Small Group of People."
Episode Notes
Kyle Dacuyan is a poet, performer, and translator. His poem have appeared in DIAGRAM, Lambda Literary, Foundry, and Best New Poets, among other places. He is the recipient of scholarships from Poets House, the Bread Loaf Writers' Conference, Sewanee Writers' Conference, and the Academy of American Poets. Prior to joining The Poetry Project, he served as co-director of National Outreach and Membership at PEN America, where he led the launch of a nationwide community engagement fund for writers. Previously, he served as associate director at the Antiquarian Booksellers' Association of America.
St. Mark's in the Bowery Church
---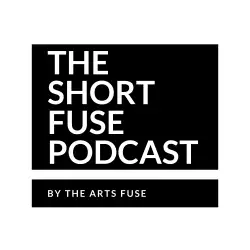 Elizabeth Howard has never had boundaries between her life, work, art, and writing. Experience, sense of place, and exploration define the choices she makes, seeking collaboration, flexibility, and spontaneity. She is an author, journalist, and creative director. Elizabeth has organized programming around the arts and social issues for organizations in the United States and internationally.
Kyle Lee is a media producer for the Short Fuse Podcast as well as for the InterVarsity Christian Fellowship and has produced podcasts such as The Daily Arrow, a 2-season, 60-day podcast with devotional and meditative exercises to help navigate our current political climate through the lens of faith, spirituality, and mindfulness. He lives in Harlem with his wife and enjoys writing and performing poetry and spoken word in his spare time. You can reach him at @kyleburtonlee on Instagram and Twitter.
Gilda Geist is an intern for the Short Fuse Podcast and a student at Brandeis University, where she is studying journalism, English, and political science. She is a senior editor of her university newspaper, the Justice, as well as a tutor for the Brandeis University English Language Programs. Gilda is based in Boston and enjoys writing, bookbinding, and listening to podcasts.
The Short Fuse Podcast is produced by the Arts Fuse.