By Steve Feeney
Bassist Dave Holland's new album, Another Land, will take you to interesting places. Clarinetist Ben Goldberg's latest, with its guitar/bass/drums core, might do the same.
Dave Holland – Another Land (Edition Records)
Ben Goldberg – Everything Happens to Be. (Bag Production Records)
A couple of new instrumental releases superbly dramatize the value of musical collaboration among strong individual voices.
I first caught sight of Dave Holland at the Boston Tea Party (formerly The Ark) on Lansdowne Street in Boston. He was part of a quintet that Miles Davis put together on a tour that followed the release of his epochal album Bitches Brew.
Looking more like a hippy than a jazz guy and playing electric bass, the U.K.-born Holland (then about 23-years-old) and drummer Jack DeJohnette appeared to be having the time of their lives backing Miles, who was, as usual, mysterious and slightly menacing in performance. I had never seen two musicians having so much fun. And you could feel it in the music.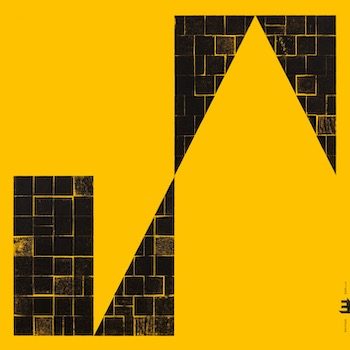 Holland went on to secure a place as one of the finest bassists of the modern jazz era eventually becoming a National Endowment for the Arts Jazz Master. Whether it has been acoustic, electric, or somewhere in between, his music has continually demanded and rewarded attention. Seeing Holland after his time with Miles — with his quintet and big band — I noted that the smile on his face and bounce in his bass work never varied, regardless of his decades on the road.
Another Land, Holland's latest disc (and first for the Edition label) features electric guitarist Kevin Eubanks, popularly remembered as a former Tonight Show band leader, he is also a longtime Holland associate. A relatively new drummer named Obed Calvaire rounds out the trio. They offer a set of nine originals that range from jazz and rock to funk and beyond, displaying considerable virtuosity along the way.
The tunes come off a little like master sketches, sent off to dabble in tantalizing compositional areas. Three fine players are given permission to casually explore ideas that move into tantalizing places. These may be studio recordings, but a live ambience sets in quickly.
The title piece is the only tune penned by the drummer. It has a mysterious Wayne Shorter-ish modality; at first, Calvaire's brushwork cushions a Holland ostinato. Then the piece takes a harmonic turn into a gentler vamp. Eubanks makes use of his propensity to "float like a butterfly, sting like a bee" and Holland responds with one of his well-paced, dig-deeper solos.
A pattern can be discerned on the next two tracks, "Gentle Warrior" and "20 20." Dramatic, though never particularly startling, shifts in tone make the intent of the pieces unclear and that keeps the listener guessing. The latter piece sets a rolling arpeggio (perhaps the guitarist is channeling his inner Mahavishnu?) against a hard rock line. Mediating between the two contrasts are expansive solos from the leader, while Calvaire progressively adds more thump.
"Passing Time" again traverses the assertive-to-intimate spectrum, existing (in spirit) somewhere between late night and early morning. "The Village" features Holland on electric bass and it turns from a funky twirl into a hard rock declaration. "Bring It Back Home" transforms slinky suggestiveness into a form of slow salvation.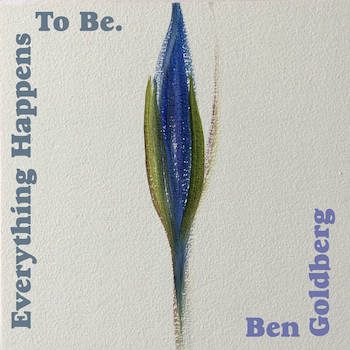 Everything Happens to Be. features a redoubtable rhythm section of Mary Halvorson (guitar), Michael Formanek (bass), and Tomas Fujiwara (drums), a threesome that often records under the name Thumbscrew. Here they back clarinetist Ben Goldberg on a set of mostly his tunes. Saxophonist Ellery Eskelin also gracefully contributes to the mix.
The formally trained Goldberg has long been known to cross and blur genre lines, both in terms of his compositions and his use of a variety of instruments from the clarinet family. He learned the jazz ropes from luminaries like Steve Lacy and Joe Lovano and has had success as part of the improvisation-minded New Klezmer Trio. All of those experiences and training informs this engaging disc.
Goldberg writes that the chorale form — drawn on by Bach but also, he asserts, in the music of Louis Armstrong and Ornette Coleman — is the unifying motif for this release. So it makes sense to start off with an analysis of "Chorale Type," the longest piece on the album.
The tune definitely exudes an Ornette-ish spirit, the drive to make a melody out of whatever can be stuck together. A pointillistic duet between the leader and Halvorson sparkles before a Formanek solo returns to a newly enriched thematic statement. Eskelin and Fujiwara wallow fully in the collective harmonies. A playful sax-driven interlude lopes along over the guitarist's signature bent chording. Goldberg supplies counterpoint that leads the band to loosely cohere about a melancholy variation on the theme.
The tune "Fred Hampton" sets a gently repeated refrain underneath one of Halvorson's fractured forays into the land where guitars go to renew their voice. It is a sweet tribute.
"To-Ron-To" pops and prances, embracing a "cool school" sway established by horn men such as Lee Konitz and Warne Marsh. A walking line by Formanek is single mindedly dedicated to smoothing things out. This track is all sophisticated good times, a celebratory meeting of old and new jazz that leads to a playful denouement.
The title cut varies a start and stop theme before Goldberg draws a mellow picture of ironic fatalism. Eskelin is particularly eloquent as he dissects the darkish theme. The result is a sophisticated meditation on life and love – all of that sweetly complicated stuff.
---
Steve Feeney is a Maine native and attended schools in Maine, New Hampshire, and Massachusetts. He has a Master of Arts Degree in American and New England Studies from the University of Southern Maine. He began reviewing music on a freelance basis for the Portland Press Herald/Maine Sunday Telegram in 1995. He was later asked to also review theater and dance. Recently, he has added BroadwayWorld.com as an outlet and is pleased to now contribute to Arts Fuse.