By Paul Robicheau
Pain and catharsis wind through Saskadelphia.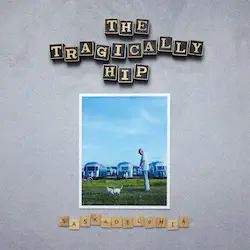 Over a three-decade career, the Tragically Hip sold only 1.5 million albums in the US versus 10 million in Canada, where the Ontario rockers packed hockey arenas through a 2016 final tour that preceded singer Gord Downie's death from brain cancer. Nothing's been heard from the disbanded group since — until now.
Two years ago, after reports that wrongly listed the Tragically Hip among bands that lost master tapes in a 2008 Universal Studios lot fire, the surviving members went hunting and found outtakes from their 1990 second album Road Apples.
The resulting six-song Saskadelphia (a mashup term that the band's American label previously dismissed as "too Canadian") unveils some tracks as bracing as any material on Road Apples. The Hip of this era stuck closer to straightforward rock 'n' roll, echoed here in the Rolling Stones-y swagger of "Just as Well." But there are hints of a moodier, philosophical sound that grew to evoke Midnight Oil (whose lyrics were coincidentally deemed "too Australian") and R.E.M.
Those comparisons are owed partly to the presence of idiosyncratic, adenoidal vocalists, and Downie flashes a gnarly tone and tenacity from the start, matching the nip-and-tuck guitar riffs of Rob Baker and Paul Langlois. "I mothballed a king, I mummified the thing," Downie growls in standout opener "Ouch," building to throaty screeches as he cries "Please gimme more!" to perceived pain. The group likewise plays it raw and driving in the aptly titled "Crack My Spine Like a Whip" and the closer "Reformed Baptist Blues," a churning, headlong clash where darkness outweighs the light.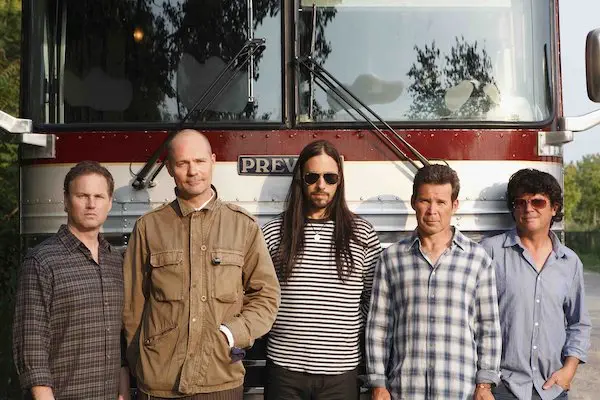 The centerpiece of the record is the only track not cut in the studio, a ruminative live take of "Montreal," about the 1989 massacre of 14 female students at an engineering school at the hands of a feminist-loathing gunman. "This is a song about the identification process," Downie tells a Montreal crowd. Specifically, it suggests a parent forced to claim the body of a stereotype-breaking daughter. "Don't you worry," Downie sings, "her mother's gonna make her look good."
Pain and catharsis wind through Saskadelphia. But for fans of the Tragically Hip mourning the loss of Gord Downie and the band, these previously unreleased tracks rejuvenate memories of the Hip in peak form. Given that the quintet recorded a lot, particularly in those early days, it's promising to hear that other randomly stored or mislabeled tapes likely exist. Please gimme more.
---
Paul Robicheau served more than 20 years as contributing editor for music at the Improper Bostonian in addition to writing and photography for the Boston Globe, Rolling Stone, and many other publications. He was also the founding arts editor of Boston Metro.