As the age of COVID-19 wanes, Arts Fuse critics have come up with a guide to film, dance, visual art, theater, and music. Please check with venues about whether the event is available by streaming or is in person. More offerings will be added as they come in.
Film
COOLIDGE CORNER THEATER
Complete Schedule
The theater is now open with a celebration of Big Screen Classics. From classic Hollywood hits to foreign films, from action-adventure movies to cult classics, these are some of the theater's favorite movies larger-than-life on the glorious big screen.
KENDALL SQUARE THEATER
The Kendall is now open with a limited selection of films.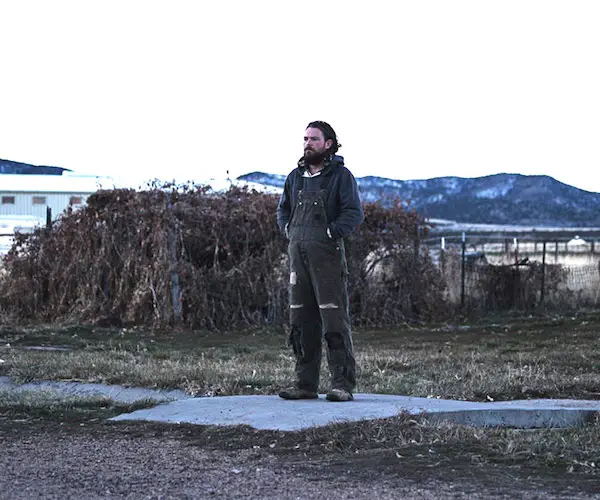 The Killing of Two Lovers
Coming to the Kendall Square Cinema
David (Clayne Crawford) desperately tries to keep his family together during a separation from his wife. They both agree to see other people, but David struggles to accept his wife's new relationship. The Hollywood Reporter calls the film "a transfixing drama without a wasted word or a single inessential scene. (Arts Fuse Review)
Virtual Coolidge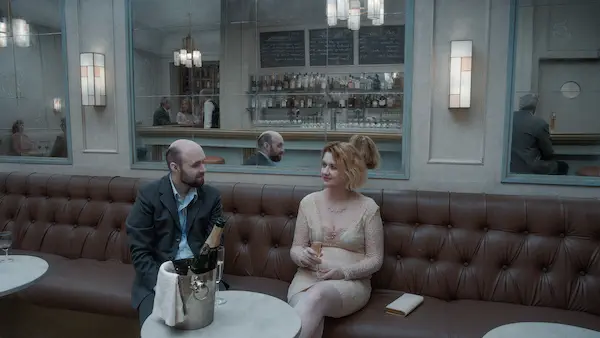 About Endlessness
Now Streaming
Roy Andersson's (A Pigeon Sat on a Branch Reflecting on Existence) latest film is a reflection on human life in all its beauty and cruelty, its splendor and banality. We wander through a dreamlike vision, gently guided by our Scheherazade-esque narrator. Inconsequential moments take on the significance of huge historical events: a couple floats over a war-torn Cologne; on the way to a birthday party, a father stops to tie his daughter's shoelaces in the pouring rain; teenage girls dance outside a cafe; a defeated army marches to a prisoner-of-war camp. Arts Fuse review
A documentary that sets out to teach a lesson about how we should value senior citizens. A 75-year-old immigrant mother loses her job as hotel housekeeper. Her son takes her on a bucket list vacation that strengthens the family bonds.
A documentary about a brilliant neuroscientist who, frustrated with his field's acceptance of the status quo, goes on an audacious 10-year quest to simulate the entire human brain on supercomputers. In the end, the mission isn't about pushing science forward. It's about the hunger for power, greed, ego, and fame.
Us Kids chronicles the March For Our Lives movement over the course of several years. The documentary alternates its focus on Florida's Marjory Stoneman Douglas High School survivors Sam Fuentes, Emma González, David Hogg, Jaclyn Corin, and Cameron Kasky as they help forge the largest youth protest in American history, part of an attempt to build an inclusive and unprecedented movement that addresses racial justice, a growing public health crisis, and make change in a resistant political system.
Under the Brattlite/Brattle is showing World Cinema, Cult Cinema, one-offs, documentaries and classics. Below are current recommendations.
The documentary Punk the Capital captures a transformative period, situating DC punk and DC HardCore within the larger narratives of rock 'n' roll. Featuring recently unearthed Super-8 film of bands like Bad Brains and interviews with legends like Henry Rollins and Ian MacKaye, the film explores why the sounds and ideas from this influential music scene continue to inspire around the world.
Icelandic director Grimur Hakonarson's film revolves around the middle-aged Inga, who operates a dairy farm along with her spouse Reynir. They work without rest to keep up a farm that has been in his family for generations. When Reynir dies, she discovers they're deep in debt to the local agricultural co-op, which was supposed to be pledged to support them. Infuriated, Inga fights against mounting pushback, which becomes increasingly hostile. This is another of Hakonarson's serio-comedies, an adroit look at an underdog's triumph.
Justino is an Indigenous widower in Brazil where he works long shifts as a security guard. From time to time he returns to his family in the Amazon. His daughter decides to study medicine and her decision disrupts what had been a very predictable life. In response, he comes down with a mysterious fever. Documentary filmmaker and visual artist Maya Da-Rin has come up with a film that challenges conventional expectations. She workshopped this production with nonprofessional actors and makes use of innovative storytelling techniques. She patiently and effortlessly weaves themes of family and so-called civilization into a blend of documentary style realism and mysticism. Indigenous actor Regis Myrupu is astounding and heartbreaking. Evoking the archetypal and the quotidian, the director's feeling for her subject is in every compelling shot. This is a masterful tale of the significance of unheralded lives. Not to be missed.
This is a beautiful restoration of the radical 1972 antiwar film featuring, among others, Jane Fonda and Donald Sutherland. (The title is short for Free (or Fuck) The Army.) Francine Parker's documentary captures the two actors on a live tour of the Pacific Rim in 1971 along with other stars in a vaudeville style show. These counterculture skits, songs — which made serious political points — subverted the traditional army entertainment provided by the likes of Bob Hope and the USO. In order to undermine the tour, the Army went as far as to promote the shows via erroneous start times. In 2009, the LA Times wrote: "Denied permission to perform on U.S. bases, they set up shop in nearby coffeehouses and other venues." Arts Fuse review
This Romanian film might be dismissed as a caper comedy, but it is too meticulous and shrewdly observed to fall into that slot. While the premise of a stolen lottery ticket is far from new, director Paul Negoescu "provides fresh observations and pitifully endearing characters while poking meta fun at the austere Romanian New Wave movement he works within, and works to dismantle." (NY Times)
FUSE REVIEWS — LOCAL THEATERS AND STREAMING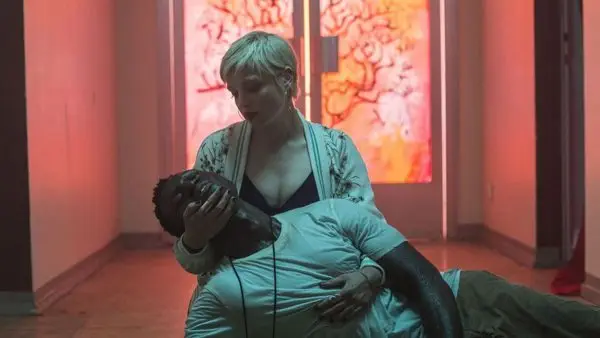 BERLIN ALEXANDERPLATZ in virtual cinemas through Kino Marquee.
Ezra Haber Glenn writes that this new adaptation of the pivotal modernist novel is sure to spark criticism from Döblin and Fassbinder loyalists, as well as those who might feel the film, while beautiful, is not politically progressive enough. Nonetheless, director Burhan Qurbani strikes the right chords: balancing between textual fidelity and contemporary relevance. Arts Fuse review.
Final Account
Now Playing Kendall Square Theater
This documentary, assembled by Luke Holland, is made up of  interviews he began conducing in 2008. His stated goal was locate and question the last surviving "witnesses to the crimes of the Third Reich." He found more than witnesses — he chatted with superannuated participants in the atrocity.
A Quiet Place Part II
Now Playing Kendall Square and Capital Theaters
Director John Krasinski's second installment focuses on Emily Blunt and Millicent Simmonds as the Abbotts continue to battle blind alien creatures who use sound to hunt their prey. (Fuse review)
Cruella
Now Playing Kendall Square and Capital Theaters
A more complex take on the nature of evil than usual in the Disney universe. This is by far the best of the Disney reboots. (Fuse Review)
— Tim Jackson
---
Jazz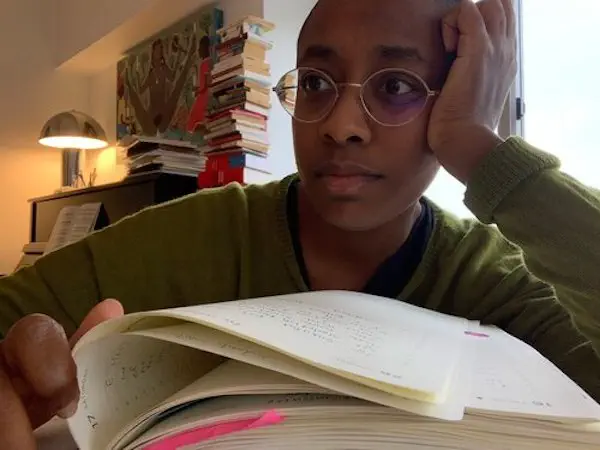 Cécile McLorin Salvant
through May 31
Online
https://www.gheskio.org/
The phenomenal singer and songwriter Cécile McLorin Salvant (multi-Grammy winner as well as a MacArthur "genius" fellow) is offering "At Home," recorded in her Brooklyn loft, with her brilliant longtime piano accompanist, Sullivan Fortner (who alone is worth seeing), through May 31. All proceeds will benefit GHESKIO, a public health organization serving patients in Haiti. Arts Fuse review.
Eric Hofbauer, "Return & Reckoning"
June 6 at 1 p.m.
Veterans Memorial Square, Watertown, MA
Live and in person!
The talented guitarist and composer Eric Hofbauer, who has taken on "prehistoric jazz" arrangements of Stravinksy ("The Rite of Spring"), Messiaen ("Quartet for the End of Time"), and Ellington ("Reminiscing in Tempo") and a multidisc solo guitar project on American themes, as well as being a mainstay of Boston's jazz and improv scene as bandleader and collaborator, here gathers a formidable quartet with saxophonist Noah Preminger, bassist Max Ridley, and Temidayo Balogun on gangan (the West African two-drumhead "talking drum").  It's live and in person outdoors at Watertown's Veterans Memorial Square. It's free, but "donations are gratefully accepted."
Cambridge River Stream Festival
June 5, 6 p.m.-9 p.m. (Repeated June 6 at 10 a.m.)
Online
Cambridge Arts has reconceived the annual Cambridge River Festival for the COVID era. The streaming program will begin with a retrospective of highlights going back to 1988 (from Cambridge Community Television archives) and then proceed with new solo piano concerts by Rebecca Cline, Kevin Harris, Yoko Miwa, Tim Ray, and Bob Toabe, all recently recorded at the Cambridge Multicultural Arts Center. Each piano concert will be followed by a short interview with the artist. There will also be brief biographical videos about Terri Lyne Carrington, Billie Holiday, Shirley Horn, Nina Simone, Art Tatum, and Chick Webb. The show repeats Sunday morning at 10. It's available at the CCTV website as well as CCTV's Channel 9.
"A Love Supreme"
Jazz at Lincoln Center Orchestra with Wynton Marsalis
June 10 at 7:30 p.m., available through June 16
Tickets: $20; $15 for subscribers
Online
The JLCO's "spring virtual season" concludes with this special orchestra performance of John Coltrane's "A Love Supreme" (1965), directed by saxophonist Sherman Irby, with special guest saxophonist and vocalist Camille Thurman. The program will also include "Coltrane classics related to the theme of freedom."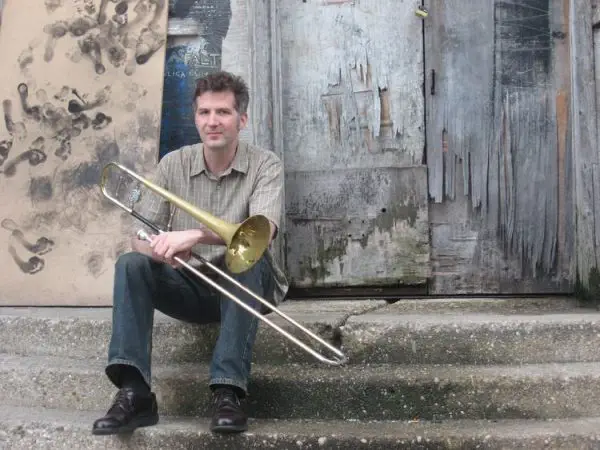 Jeb Bishop Quartet
June 12 at 5 p.m.
SW Corridor Park, Jamaica Plain
Trombonist Jeb Bishop's résumé includes his stints in improv and creative music scenes in Chicago, where he was a founding member of the Ken Vandermark 5, and, more recently, in the North Carolina Triangle, before moving to Boston in 2015. For this show, he brings together trumpeter Forbes Graham, bassist Nate McBride, and drummer Eric Rosenthal. Another concert in Alex Lemski's essential Creative Music Series, it's outdoors and free, with "donations gratefully accepted." The Jamaica Plain SW Corridor Park is off of South and Hall Streets, near the Orange Line's Forest Hills Station.
Live with Carnegie Hall: A Tribute to Chick Corea
June 12 at 7:30 p.m.
Facebook and YouTube
The Live with Carnegie Hall free online series presents this birthday tribute to Chick Corea (he would have been 80) with an all-star lineup: pianists Joey Alexander, Eliane Elias, Hiromi, Vijay Iyer, Renée Rosnes (with bassist Ron Carter), and Gonzalo Rubalcaba. Also on the program is classical pianist Maxim Lando, who performed alongside Corea during his last Carnegie Hall appearance, in 2017.
— Jon Garelick
---
Dance
FilmFest by Rogue Dancer: Dance 101
Viewable now through June
Online viewing
Rogue Dancer has just launched its latest online screendance film festival, Dance 101. This month's festival celebrates films created by student screendance filmmakers in honor of graduation month and the challenges faced by many young artists during this pandemic. Enjoy a variety of new films hailing from the US, Japan, Serbia, UK, and Russian Federation.

CROSSING: Stories of Immigration
June 4-19
Live-streamed performances
CROSSING: Stories of Immigration features choreography by Adriane Brayton and Fernadina Chan in collaboration with the dancers of Continuum Dance Project. Dive into a world of movement, storytelling, and sculpture, created in response to Myrna Balk's art installation and interviews with immigrants from Colombia, the Dominican Republic, Honduras, Italy, Jamaica, Kenya, Russia, the US Virgin Islands, and Vietnam. Excerpts from these interviews became the foundation for the piece's the soundtrack. The premiere on Friday, June 4 will be followed by a virtual talk back, along with an opportunity to meet the artists.
Embodying Liberation
June 4 & 5 at 7 p.m. ET
Live-streamed event
Danza Orgánica's annual We Create festival returns, this time with a twist. This year's fest features international BIPOC artists, all of whom have created new works around the theme of embodying liberation.
The Cage
June 12 at 8 p.m. ET
Perry Park (355 Washington St.) Somerville, MA
LIVE event
Movement artist Wendy Jehlen and sculptor Isabel Andrews present a live, free, outdoor performance titled The Cage, created in August 2020 in response to the restrictions on movement and gathering due to the pandemic. An antithesis piece to ANIKAYA's globally-touring Conference of the Birds, The Cage is stationary, sparse, solitary. It was inspired by what would been possible during the pandemic; its soloist discovers ways to move within an unbending environment. This work is supported by a grant from the Somerville Arts Council.
Global Pillow
June 12 at 7 p.m. ET
Live-streamed event
This free live-streamed event is both an opportunity to for dance companies and enthusiasts across the globe to unite and to support Jacob's Pillow through its annual gala benefit. Enjoy performances by Black Grace (New Zealand), Candoco Dance Company (United Kingdom), Companhia Urbana de Dança (Brazil), Germaine Acogny (Senegal), Hong Kong Ballet (Hong Kong), Nederlands Dans Theater (Netherlands), Nrityagram Dance Ensemble (India), Paris Opera Ballet (France), among others. Be there as the Pillow reveals the recipient of the 2021 Jacob's Pillow Dance Award, who will also premiere a new work.
— Merli V Guerra
---
Theater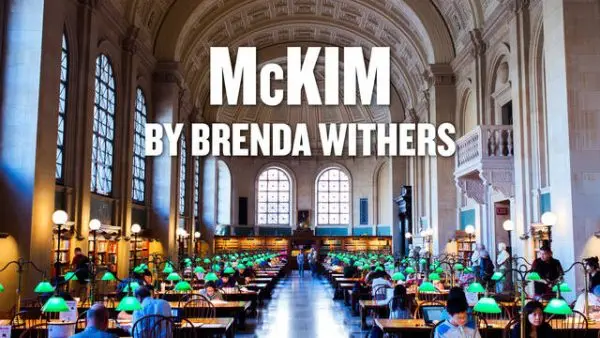 Dream Boston Plays, a new series of short audio plays (15 in number at the moment) produced by the Huntington Theatre Company. Each drama is set at a specific local landmark with one to three characters, and is about six minutes in length. All the productions are available on the Huntington's website, as well as on Apple, Spotify, Google Podcasts, and Stitcher.
The first four entries were By the Rude Bridge by Melinda Lopez; Overture by Kate Snodgrass; McKim by Brenda Withers; and The 54th in '22 by Kirsten Greenidge. "Conceived and commissioned by the Huntington artistic department, the company asked Huntington Playwriting Fellow alumni Greenidge, Snodgrass, Withers, and Lopez to imagine their favorite locations, landmarks, and friends in a future Boston, when people can once again meet and thrive in the city — a vision of a future Boston that is somewhere between dream and reality." Arts Fuse review of Episodes 1 through 5.
Seven additional titles were added to the lineup in July, which included works by local artists John Oluwole ADEkoje, Miranda ADEkoje, J. Sebastián Alberdi, Rosanna Yamagiwa Alfaro, Elle Borders, Patrick Gabridge, and John Kuntz. The local landmarks that serve as settings for this round of audio plays include Franklin Park, Harvard's Memorial Church, the Harvard Art Museums, the Old State House, the Fenway nightclub Machine, Harrison Avenue, and Malcolm X Boulevard.
The new quartet includes works by Pulitzer Prize winner David Lindsay-Abaire, Huntington Playwriting Fellows Masha Obolensky and Jacqui Parker, and writer and actor Kadahj Bennett. The settings for this round include Dorchester Heights in South Boston, Wally's Cafe Jazz Club on Massachusetts Avenue in the South End, Nantasket Beach, and the Minuteman Trail in Concord.
"These four plays think about the future from different vantage points than the previous Dream Boston plays," says Charles Haugland, the Huntington's Director of New Work, "amid the vaccine rollout, the return to in-person school, a rapid housing market, and the return to places in our city we haven't been in a long time."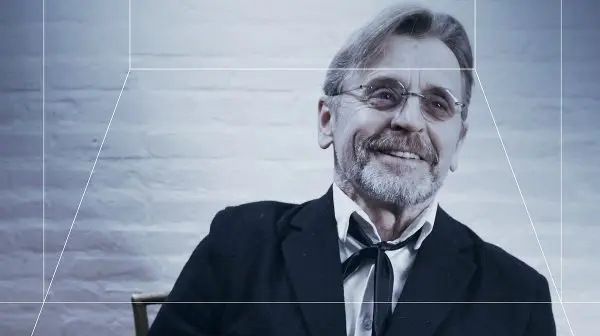 chekhovOS /an experimental game/ Inspired by The Cherry Orchard by Anton Chekhov. Conceived & Directed by Igor Golyak
Produced by Golyak & Sara Stackhouse. Co-presented by Boston Fig & Snowrunner Productions. This production of the workshop will be followed by a live talkback with members of the cast & creative team. Moderated by Tom Abernathy, Studio Narrative Director at ArenaNet, on May 30 at 11 a.m.. ET on June 6 at 8 p.m. ET, and on June 13 at 8 p.m. ET.
This is an ambitious "work-in-progress created during the pandemic, a way for artists to work through the themes of the play, the encroaching virus, and a moment of change in the world around us. The project was developed in the new and emerging genre of virtual theater at Arlekin's (zero-G) from a small but mighty group of collaborators, helmed by Golyak. This international team of designers and technical engineers collaborated with Golyak both virtually and on-site in Arlekin's new Zero Gravity (zero-G) Virtual Performance Lab in Needham, MA, for several months to create the functionality and online environment for this project.
Williamstown Theatre Festival on Audible
"In an innovative collaboration devised to meet the challenges posed by the global health pandemic, the 2020 season will be the first-ever complete theatre season released by Audible, the leading creator and provider of premium audio storytelling. The WTF Season on Audible is being produced in an audio-only format safe to elevate, entertain, and transform audiences from the comfort of their homes." Here is what is currently up and ready for earplay.
A Streetcar Named Desire: "Following his 2019 production of A Raisin in the Sun, Tony Award nominee Robert O'Hara returns to WTF to direct this Tennessee Williams masterpiece. With Emmy, Grammy, and six-time Tony Award winner Audra McDonald as Blanche DuBois alongside Carla Gugino as Stella. Haunted by her past, Blanche seeks refuge with Stella and Stanley (Ariel Shafir) in New Orleans, where she wrestles with the nature of her sister's husband, her sister's denial, and her own unraveling mind."
Photograph 51: "In 1951, chemist Rosalind Franklin (Anna Chlumsky) works relentlessly in her King's College London lab, closing in on a major discovery that could unlock the mysteries of the DNA molecule. Undermined by her colleague Maurice Wilkins (Omar Metwally), she struggles to compete with rival team Watson and Crick (David Corenswet and Aasif Mandvi) as pressure intensifies to produce results. The script is by Anna Ziegler; Susan Stroman directs."
Animals by Stacy Osei-Kuffour. Directed by Obie Award winner Whitney White: "Lydia (Aja Naomi King) and Henry (Jason Butler Harner)'s dinner guests (Madeline Brewer and William Jackson Harper) are about to arrive when Henry's spontaneous marriage proposal threatens to burn the evening to a crisp. Wine bottles and years of unspoken tensions are uncorked, and, before the evening is through, Lydia must confront her long-held fears and feelings if she's going to commit to a future with Henry. World premiere of a comedy that marches into the muddy intersection of romantic entanglement, identity, pride, and survival."
Chonburi International Hotel & Butterfly Club by Shakina Nayfack. Directed by Laura Savia. The world premiere of a play that centers on a vibrant, international group of transgender women who band together at a hotel in Thailand to confront the challenges and joys of gender confirmation surgery. Despite the group's warm welcome, Kina (Nayfack) prepares for her life-altering operation all alone. But a caring nurse (Ivory Aquino), a wise couple (Kate Bornstein and Annie Golden), and a karaoke-loving bellhop (Telly Leung) may be exactly who she needs to ignite her truest sense of self."
Paradise Blue by Dominique Morisseau. Directed by Ruben Santiago-Hudson. "It's 1949 in Detroit's Black Bottom neighborhood, and there's no better place to hear or play jazz than Paradise Club. Blue (Blair Underwood), club owner and trumpeter, can wail like no other, but as forces outside the club conspire to irreparably change life inside and outside Paradise's walls, he must decide whether to stay or sell. Beholden to his girlfriend (Kristolyn Lloyd) and fellow bandmates (André Holland and Keith Randolph Smith), Blue faces an uncertain future as he reckons with his troubled past. When Silver (Simone Missick), a smooth and mysterious newcomer from Louisiana, steps onto the scene, everyone in Paradise must choose how to survive."
Wish You Were Here by Sanaz Toossi. Directed by Gaye Taylor Upchurch. "Nazanin (Marjan Neshat) and her friends are on the brink of adulthood. As they prepare for a wedding, outside their living room the Iranian Revolution simmers and threatens to alter the course of their lives. Set over the course of 14 years, this timely play (receiving its world premiere) shines a light on the daring potential of friendship amid the relentless aftershocks of political upheaval."
Row, Book by Daniel Goldstein. Music and lyrics by Dawn Landes. Directed by Tyne Rafaeli. Inspired by the nonfiction work A Pearl in the Storm by Tori Murden McClure. "Tori (Grace McLean) aims to be the first woman to row solo across the Atlantic. As a child, she raised her younger brother Lamar (John McGinty), defending him against discrimination and neighborhood bullies. Now, with nothing but her body and a hand-built boat, she squares off with her own tormentor: the ocean. The world premiere of a musical that interrogates and reveals the resilience, fear, and ambition inside one individual undeterred by the odds.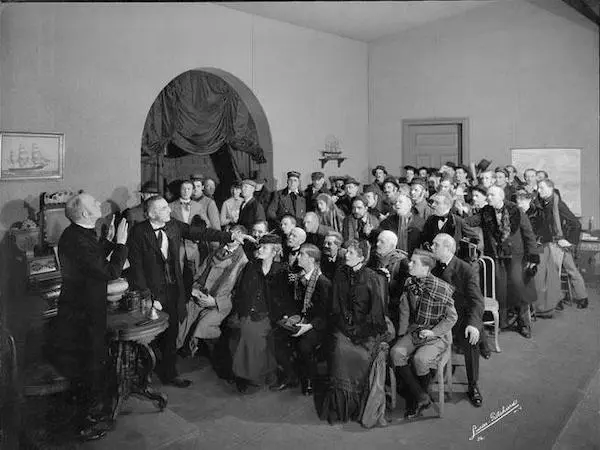 A Lie Agreed Upon written and directed by Tony Estrella, a version of Henrik Ibsen's An Enemy of the People . Digital staging from The Gamm Theatre, streaming from June 11 through 14.
An Ibsen play that has come into its own. "The future is looking bright in Springfield! A brand new hot springs Spa and Resort is about to open its doors. Hotels and shops are booming in anticipation of a blockbuster tourist season. The Spa's visionary chief medical officer Dr. Thomas Stockman is being hailed as a local hero for turning the humdrum town into a must-see destination until he discovers that the springs themselves are poisoned and he insists on doing the 'right thing.' Morality meets self-interest, inconvenient truths fight alternative facts and minority rights clash with majority rule in a powerful, timely interrogation of individual conscience versus the will of the "people."
Black Beans Project written and performed by Melinda Lopez and Joel Perez. Directed by Jaime Castañeda. A virtual staging by the Huntington Theatre Company available for on-demand streaming through June 6.
The healing setup: "a sister and brother (played by creators Lopez and Perez) meet virtually to share a secret family recipe that forces them to reveal secrets of their own. They share memories and make plans, transforming their pandemic panic to renewal." This is a "comedy about family, food, and finding the strength to move on" and "invites audiences to open a bottle of wine, chop some garlic, and savor the possibility of connecting with family after a long time apart." Arts Fuse review
Songs for a New World by Jason Robert Brown. Directed by Paul Daigneault. A benefit production for the SpeakEasy Stage Company, streaming from May 26 through June 8.
"A moving collection of powerful songs about life, love, and the choices that define us. Directed by SpeakEasy Producing Artistic Director Paul Daigneault, music directed by José Delgado, and featuring nine of Boston's most exciting musical theatre performers, this exquisitely crafted song cycle weaves characters and history together for a timeless look at the importance of self-discovery." Note: SpeakEasy's production was filmed live without an audience on the Wimberly Stage in the Calderwood Pavilion, in full observance of all Covid protocols.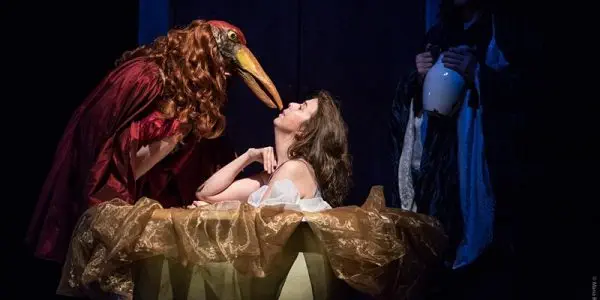 Leonora, la maga y la maestra, staged by Double Edge Theatre. A PEAK HD/ALL ARTS broadcast and online premiere event. Recorded at Montclair State University in October 2020. Free — the performance will remain on the All Arts website for the next 3 years.
Along with the Double Edge performance, there is a livestreamed conversation available for viewing between DE Artistic Director Stacy Klein and renowned Surrealist scholar Dr. Susan L. Aberth. The chat includes visual references to Carrington's artwork as well as the troupe's staging of Leonora, la maga y la maestra. Aberth's books Leonora Carrington: Surrealism, Alchemy and Art (Lund Humphries)" and the recently published The Tarot of Leonora Carrington (Fulgur Press) have been profound influences on Double Edge's work inspired by the world of Leonora Carrington.
Tiny Beautiful Things, based on the memoir by Cheryl Strayed, adapted for the stage by Nia Vardalos. Co-Conceived by Marshall Heyman, Thomas Kail, & Nia Vardalos. Directed by Lyndsay Allyn Cox. Staged by the Gloucester Stage Company via live, in-person performances at the Windhover Performing Arts Center, Rockport, MA, June 11 through 27.
The script is "a celebration of the simple beauty of being human, and explores Cheryl Strayed's journey as the unpaid, anonymous advice columnist Dear Sugar. Over the years, thousands of people turned to Sugar for words of wisdom, compassion, and hope. At first unsure of herself, Sugar finds a way to weave her own life experiences full of laughter and hope together with the deep yearning and heartrending questions from her readers." Celeste Oliva stars.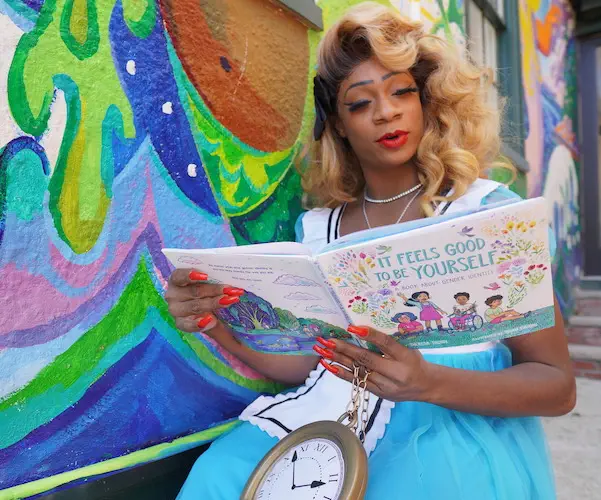 Alice in Rainbowland, a virtual production produced and curated by Ana Masacote through her Queer Bodies in Motion project. Pay-what-you-can tickets with a recommended household price of $15 are available. A virtual premiere celebration featuring a DJ will begin at 7:30 p.m. ET on June 10, prior to the 8 p.m. ET premiere of the show. 

"Queer Bodies in Motion is a dance project aiming to build awareness of LGBTQ discrimination and celebrate queer identity. This is its debut artistic endeavor, a re-imagining of Alice in Wonderland told through dance, music, and LGBTQ pride. This collaborative show is devised by and highlights queer artists and allies — including dancers, musicians, and the creative community from MA, NY, and RI. This is dedicated to queer youth and community, for the courage to show up."
Who Could Ask for Anything More? The Music of George Gershwin. Music by George Gershwin. Lyrics by Ira Gershwin and DuBose Heyward. Additional lyrics by Ballard MacDonald, Buddy DeSylva and Gus Kahn. Conceived by Julianne Boyd and Darren R. Cohen. Musical Direction by Darren R. Cohen Choreographed by Jeffrey L. Page. Directed by Julianne Boyd. Staged by Barrington Stage at its outdoor production center tent, June 10 through July 3.
"Join us in celebrating one of the greatest composers of the 20th Century, George Gershwin. Featuring a cast of stellar Broadway singers, this concert will have you asking yourself "Who Could Ask for Anything More?"
— Bill Marx
Walking Plays, an audio play series, Lyric Stage Company of Boston
According to Lyric Stage's artistic director Courtney O'Connor, this new audio series was created as a way to bring "a form of live theatre" to a public that hasn't been able to experience it since theaters closed because of the Covid pandemic.
"The Walking Plays provide a way for audiences to explore both the hidden gems and iconic landmarks of Boston and the joy of theatre beyond the Lyric Stage doors. This series will commission six 10- to 15-minute plays exploring private moments we experience in public. Listeners will be able to use maps provided by the Lyric Stage to walk along with the plays or to listen to them from their own homes. Together, the plays will form a loop beginning in Copley Square, winding through the city, and ending at a special location in the Back Bay. The plays will be available for free on the Lyric Stage's website.
"The Walking Plays will include 'Easter eggs' throughout the walk, which will add another level of enjoyment for listeners. Executive director Matt Chapuran said, 'It's a great chance for people who are unfamiliar with the city of Boston to learn more about what makes it so special. Or a chance to fall in love with the city all over again.'
"The series premiered with the release of On Paying Attention by David Valdes, a Cuban-American playwright interested in stories of personal identity, especially global majority and LGBTQ experiences. He teaches playwriting at Boston Conservatory at Berklee, as well as English at Tufts University.
Next to premiere is Monster in the Sky by Ginger Lazarus. "Lazarus is an award-winning playwright and screenwriter whose works have been featured in her native Boston area, around the country, and across the pond in London. She holds a master's degree in playwriting from Boston University and currently teaches at the University of Massachusetts Boston."
Four more plays were released in the winter and spring: Kill the Dogs, Knock Them Over, by Liana Assim; In Any Face, by Miranda Austen ADEkoje; Living Water, by Melinda Lopez and Micah Rosegrant; and Monstrat Viam, by Patrick Gabridge. Another series is planned for this summer, featuring the Rose Kennedy Greenway.
— Evelyn Rosenthal
---
For the first time in 15 months, this space will list a robust number of live music performances by Boston artists. It's worth keeping in mind that every venue has taken a different route to reopening. Some are easing their audiences back and maintaining distancing for now. Others have returned to pre-pandemic arrangements — in some cases because artist contracts for rescheduled shows mandate every ticket be sold if a state of emergency has been lifted. At least one venue, the City Winery, will have a mix of distanced and normal seating concerts this summer. So do your homework, figure out your comfort level — and celebrate that live music has finally returned!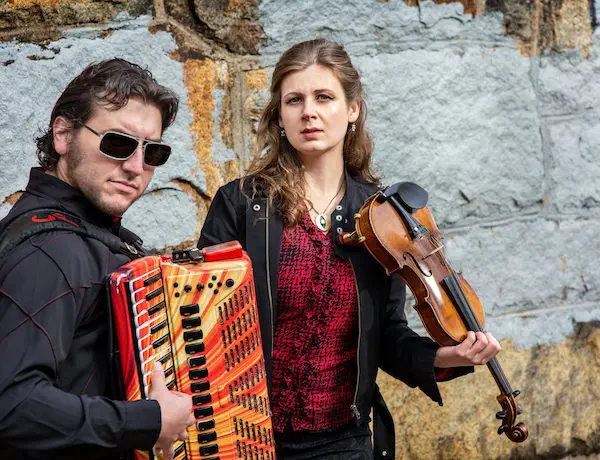 While concerts are gradually coming back, working musicians are hardly out of the woods after going over a year with almost no opportunities to generate income. Fiddler Mari Black and accordionist Cory Pesaturo are generously making their June 9 show at Starlight Square in Cambridge a benefit for the New England Musicians Relief Fund. Black and Pesaturo promise that their show "Unscripted: Improvised Music from Around the World" will give the two virtuosos a chance to collaborate on everything from tango to klezmer.
A great (and free) jazz series that managed to continue during the pandemic is back in action with the return of outdoor weather. The Makanda Project revives its big band tribute to Makanda Ken McIntyre on June 5 at 4 p.m. at Bartlett Place in Nubian Square, Boston.
Word is that The Porch in Medford has removed the plexiglass that surrounded the bandstand, which is good. It allowed the venue to skirt Covid restrictions, but muddied the room's sound. Real deal bluesman Professor Harp is there on June 5. Fans of guitarist Duke Levine will be thrilled to hear that he'll be playing with the B-3 Kings on June 9.
The beloved Burren in Somerville has turned the outdoor lot behind the restaurant into a summer venue, and listeners have raved about the sound and sightlines. Jason Anick's Gypsy Jazz All-Stars, featuring prodigy guitarist Henry Acker, are there on June 6, and the klezmer of Ezekiel's Wheel will be heard on June 13.
The Reggae Takeova is keeping Jamaican sounds alive at its backyard Dorchester digs with Dub Apocalypse on June 6 and rocksteady/ska masters Pressure Cooker on June 13.
At City Winery on June 10 the Yemen Blues Duo finds the common ground between American guitar sounds and Middle Eastern grooves.
— Noah Schaffer
---
Visual Art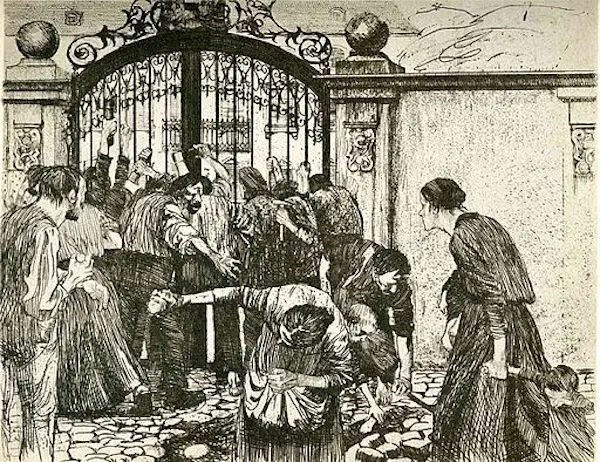 The German artist Käthe Kollwitz is especially well known for her series of arresting prints, including A Weavers' Revolt and Peasants' War, which were issued in cycles. Her images focus on the hunger and suffering of the poor as well as the impact of war on the working class. She also chronicles her struggles under the Nazis, who purged her works from German museums and forbade her from exhibition. Less well known is Kollwitz's influence on socially engaged artists in South Africa, where her work was introduced by exiles fleeing Nazism. On Tuesday, June 1, the Harvard Art Museums will present a virtual Art Talk, "Käthe Kollwitz and the South African Left." Graduate intern and Ph.D. candidate Jessica R. Williams will explore how images from Peasants' War circulated among South Africa's left movements and how Kollwitz influenced a new generation of modernists there.
The talk takes place online via Zoom and admission is free, though registration is required via an online form at harvard.zoom.us/webinar/register.
The MIT campus in Cambridge is famous as an outdoor museum dedicated to 20th-century art, design, and architecture. There are works by Pablo Picasso, Louise Nevelson, Amish Kapoor, and Mark Di Suvero, among many others, available to anyone who wants to walk by. On Fridays at noon, MIT offers small-sized tours of its outdoor art collection, led by Campus and Public Programs manager Emily Garner. Starting on June 4, these tours will be open to the general public, but their size is limited to eight, so register early at the List Art Center website.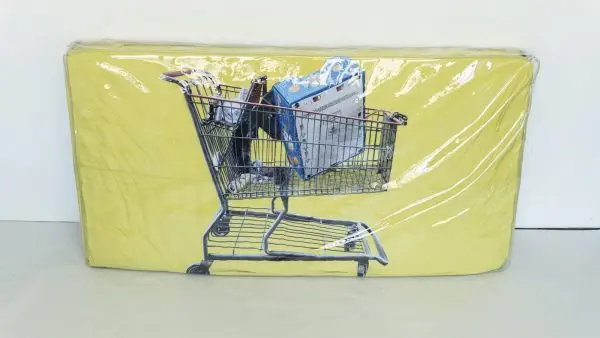 The Dominican-American artist Lucia Hierro, based in New York City where she was born, will have her first solo museum exhibition at the Aldrich Museum of Contemporary Art in Ridgefield, CT, opening  on June 7. Hierro, a 2014 graduate of the Yale School of Art who works in sculpture, digital media, and installation, draws on a range of influences to confront 21st-century capitalism, including Pop Art, Minimalism, Conceptual Art, and European still-life painting. Her Aldrich exhibition concentrates on work from three series: the Mercado (Market) series (2014 to the present), the Gates series (begun in 2021 on commission from the Aldrich), and her most ambitious wall mural to date.
Also opening June 7 at the Aldrich is Hugo McCloud: from where I stand. McCloud, drawing on his biracial and working class roots, uses nonart materials, including roofing metal, tar, and plastic shopping bags, to create pieces that explore social and cultural memory. He has a strong interest in issues of race, class, and economic identity. The exhibition, McCloud's first solo museum show, will occupy the entire first floor of the Aldrich and will include some 35 works from private collections and the artist.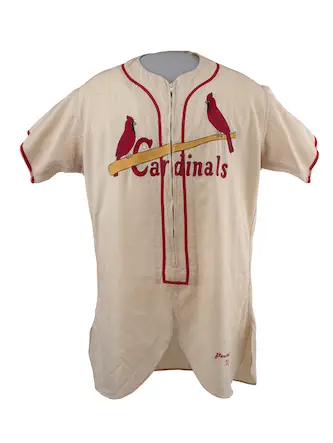 The Florence Griswold Museum in Old Lyme, CT, opens Social & Solitary: Reflections on Art, Isolation, and Renewal on June 5. The show selects historic and contemporary works from the museum's collection to "create an opportunity for [our audience] to process this momentous ongoing event" — the year-long COVID-19 pandemic. The exhibition explores the particular effects — particularly social isolation and disruption — that the pandemic brought with it, incorporating the museum's extensive grounds and gardens (once the setting for a summer artists' colony) and a new outdoor installation by artist Jackie Sumell.
In conjunction with the opening of Worcester's new Polar Park, the "Home of Your Worcester Red Sox," the Worcester Art Museum has organized The Iconic Jersey: Baseball x Fashion. The show, which opens on June 12, seems particularly timely now that ball parks all over the United States are reopening to the public. It explores 170 years of baseball uniform history, using the ubiquitous baseball shirt to examine "the relationship between aesthetics and athletics, fashion and function, nostalgia and modernity." The show includes jerseys of all types displayed along with fabric swatch books, logo designs, and historic photographs. It is the first art museum exhibition with the baseball jersey at its center.
— Peter Walsh
---
Author Events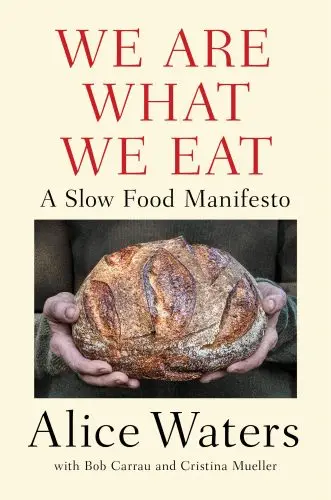 Virtual Event: Alice Waters – Events – Harvard Book Store
We Are What We Eat: A Slow Food Manifesto
June 2 at 8 p.m.
Tickets are $31 including copy of book
"In We Are What We Eat, Alice Waters urges us to take up the mantle of slow food culture, the philosophy at the core of her life's work. When Waters first opened Chez Panisse in 1971, she did so with the intention of feeding people good food during a time of political turmoil.
Customers responded to the locally sourced organic ingredients, to the dishes made by hand, and to the welcoming hospitality that infused the small space—human qualities that were disappearing from a country increasingly seduced by takeout, frozen dinners, and prepackaged ingredients. Waters came to see that the phenomenon of fast food culture, which prioritized cheapness, availability, and speed, was not only ruining our health, but also dehumanizing the ways we live and relate to one another."
Virtual Panel: The Stonewall Generation with Jane Fleishman – Porter Square Books
The Stonewall Generation
June 3 at 7 p.m.
Tickets are $5 suggested donation
"A sex-positive and unapologetic depiction of LGBTQ culture and identity, The Stonewall Generation includes the voices of those frequently marginalized in mainstream telling of LGBTQ history, lifting up the voices of people of color, transgender people, bisexual people, drag queens, and sex workers. We need to hear these voices, particularly at a time when our country is in the middle of a crisis that puts hard-won civil and human rights at risk, values we've fought for again and again in our nation's history."
Virtual Event: Sebastian Junger – Events – Harvard Book Store
Freedom
June 4 at 8 p.m.
Tickets are $31 with signed book, $5 suggested without
"In Freedom, Junger weaves his account of this journey together with primatology and boxing strategy, the history of labor strikes and Apache raiders, the role of women in resistance movements, and the brutal reality of life on the Pennsylvania frontier. Written in exquisite, razor-sharp prose, the result is a powerful examination of the primary desire that defines us."
Virtual Event: Lauren Sandler with Joanna Rakoff, This Is All I Got – Porter Square Books
June 7 at 7 p.m.
Tickets are suggested donation of $5
"Every day, more than forty-five million Americans attempt to survive below the poverty line. Every night, nearly sixty thousand people sleep in New York City-run shelters, 40 percent of them children. In This Is All I Got, Sandler brings this deeply personal issue to life, vividly depicting one woman's hope and despair and her steadfast determination to change her life despite the myriad setbacks she encounters.
This Is All I Got is a rare feat of reporting and a dramatic story of survival. Sandler's candid and revealing account also exposes the murky boundaries between a journalist and her subject when it becomes impossible to remain a dispassionate observer. She has written a powerful and unforgettable indictment of a system that is often indifferent to the needs of those it serves, and that sometimes seems designed to fail."
Virtual Event: Lisa Taddeo – Events – Harvard Book Store
Animal: A Novel
June 8 at 7 p.m.
Tickets are Free, with $5 suggested donation
"Joan has spent a lifetime enduring the cruelties of men. But when one of them commits a shocking act of violence in front of her, she flees New York City in search of Alice, the only person alive who can help her make sense of her past. In the sweltering hills above Los Angeles, Joan unravels the horrific event she witnessed as a child — that has haunted her every waking moment — while forging the power to finally strike back. Animal is a depiction of female rage at its rawest, and a visceral exploration of the fallout from a male-dominated society."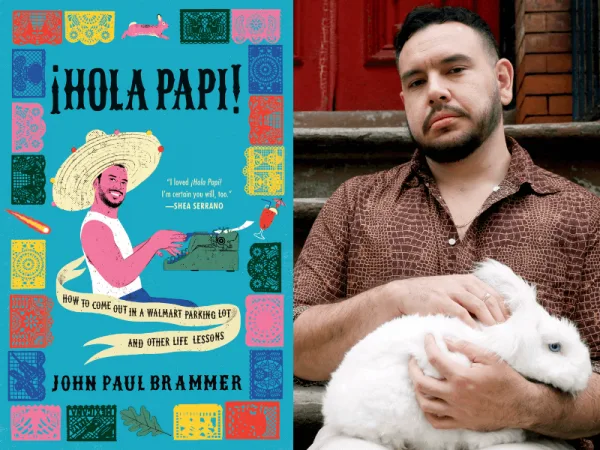 Virtual Event: ¡Hola, Papi! John Paul Brammer with Meredith Goldstein – brookline booksmith
¡Hola, Papi!
June 9 at 7 p.m.
Tickets are $36
"From popular LGBTQ advice columnist and writer John Paul Brammer comes a hilarious, heartwarming memoir-in-essays chronicling his journey growing up as a queer, mixed-race kid in America's heartland to becoming the "Chicano Carrie Bradshaw" of his generation. JP will be joined in conversation with Meredith Goldstein, author and advice columnist for the Boston Globe, to discuss his new memoir. In ¡Hola Papi!, JP shares his story of growing up biracial and in the closet against the backdrop of America's heartland, while attempting to answer some of life's toughest questions: How do I let go of the past? How do I become the person I want to be? Is there such a thing as being too gay ? Should I hook up with my grade school bully now that he's out of the closet? "
Laurie Frankel with Nicola Griffith: One Two Three – brookline booksmith
One Two Three: A Novel
June 11 at 7 p.m.
Tickets are $35.99 with signed bookplate, Free without
"Everyone knows everyone in the tiny town of Bourne, but the Mitchell triplets are especially beloved. Mirabel is the smartest person anyone knows, and no one doubts it just because she can't speak. Monday is the town's purveyor of books now that the library's closed—tell her the book you think you want, and she'll pull the one you actually do from the microwave or her sock drawer. Mab's job is hardest of all: get good grades, get into college, get out of Bourne.
It seems life might go on the same forever, until the first moving truck anyone's seen in years pulls up–unloading new residents and old secrets. Soon, the Mitchell sisters are taking on a system stacked against them and uncovering mysteries buried longer than they've been alive."
In The Heights Virtual Launch with Lin-Manuel Miranda, Quiara Alegría Hudes, and Jeremy McCarter [Ticketed] – Porter Square Books
In The Heights: Finding Home
June 15 at 8 p.m.
Tickets are $40, including book
"Before Hamilton became a global phenomenon, before Lin-Manuel Miranda became a household name, a little show called In the Heights shook up Broadway with its hip-hop and salsa soundtrack and big, bilingual heart. In the new book In the Heights: Finding Home, Lin-Manuel Miranda, Quiara Alegría Hudes, and Jeremy McCarter tell the story of the show's humble beginnings, from rehearsals in a bookstore basement to the Broadway smash (and soon-to-be feature film!) that created an unbreakable community and a new kind of family for everyone involved.
Join Miranda, Hudes, and McCarter for a very special In the Heights Virtual Book Launch. Sure to be an unforgettable conversation on creativity, community, and finding home, this is your chance to hear directly from the creative team behind the timeless story of how one neighborhood — Washington Heights — can speak to the world."
— Matt Hanson