Of course this Social Security Six is a fluke, not a trend. And at first, these albums seem to have nothing in common beyond persistence and determination by the leaders. And not even that.
by Milo Miles
Bob Dylan, Modern Times (Columbia)
Onette Coleman, Sound Grammar (Sound Grammar)
Sonny Rollins, Sonny, Please (Doxy)
Andrew Hill, Time Lines (Blue Note)
Lee Scratch Perry, Panic in Babylon (Narnack)
Jerry Lee Lewis, Last Man Standing (Artists First)
---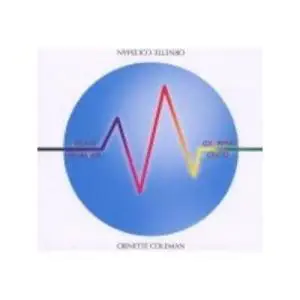 Canny music performers understand nowadays that success, even in the youth-obsessed field of pop music, can come often and at any age. For example, from time to time selected grizzled lovelies awaken from their geriatric doze. By releasing the clamorous, vulgar A Bigger Bang in 2005, the Rolling Stones pulled themselves back from terminal irrelevance. But 2006 was a special year for veterans. Not only did a half-dozen elder masters release their most vigorous albums in years, the works were among the finest from any age group.
The baby of the bunch, Bob Dylan (65), got the most mainstream attention for his Modern Times (Columbia), but the seniors Ornette Coleman (76) and Sonny Rollins (76) thrilled their loyal semi-popular following with Sound Grammar and Sonny, Please and struck out on a download-modern mode by using their own indie record labels (Sound Grammar and Doxy). For Time Lines, pianist Andrew Hill (69) – undergoing a belated but welcome revival among discerning jazz players looking for tunes to cover – returned for a second time to the label, Blue Note, which made him a cult leader in the '60s. And two of music's hardcore erratics turned in unexpected triumphs without breaking a sweat — Lee Scratch Perry (70) roared through Panic in Babylon (Narnack) and Jerry Lee Lewis (71) boasted he was Last Man Standing (Artists First).
Of course this Social Security Six is a fluke, not a trend. And at first, the albums seem to have nothing in common beyond persistence and determination by the leaders. And not even that. Lewis, in poor health and unsure he had any audience left, had to be dragged back into action by his producers here. According to the liner notes by Peter Guralnick, the Killer showed up for his first recording session in his pajamas.
While Dylan seems dedicated to hitting the tour road and holding the spotlight and Lee Perry sprays quickie albums nonstop, the other vets have been in eclipse. Rollins and Hill haven't released a studio album in several years, Lewis and Coleman have been silent for a decade.
But all these performers have strains of the sorcerer and trickster in them. They remain firmly in touch with what they do best -– how to explore the endless side streets of their sound and get their sensibility into tunes and execution — without straining to come off younger or trendier than they are. Yet the old tricks are made new because these foxy geezers know that the definition of "classic" means continually refreshed, not unchanging.
Two of these performer in particular, Rollins and Dylan, are doing what they usually do, but with exceptional force and clarity. Rollins has a bit on the line, what with starting his vanity label and all, but Sonny, Please reminds you that his solos are always right next to wonderful, so you live for the times when his inventive blowing crosses the line and runs loose. Nobody digs further into a standard like Noel Coward's "Someday I'll Find You," or mourns as eloquently and passionately as Rollins on his original "Remembering Tommy" (for pianist Tommy Flanagan). Rollins explored "Someday I'll Find You" nearly 40 years ago, on Freedom Suite, and the stunner is that it's impossible to pick one over the other, or discount either. This is an objective proof of ongoing vitality.
Likewise, Dylan can hardly claim to have never reworked tunes like "Rollin' and Tumblin" and "The Levee's Gonna Break" in his own image, or reworked some obscure literary source – the trick is how focused and vibrant the image is, how teasing and entangling his own quotable lines are. Dylan does an unusual amount of crooning on Modern Times (such as "Beyond the Horizon"), but that proves to be inspired tinkering with formula and he makes you like it. The final triumph is that Dylan firmly means the title. The album is a ravishing, rollicking pleasure to hear, but considered overall, it presents scene shot through with doom and dread. The happy ending and tender moments seem to suggest that ominous eras are Dylan's favorites.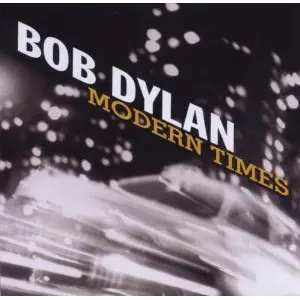 Ornette Coleman and Andrew Hill generally stay off everyone's clock but their own. Coleman reigns as the once and future King of Free Jazz in the public imagination and Hill is cherished by insiders for his dense, harmonically tricky compositions. Both are betrayed by their cloak of demanding Modernism. Sound Grammar and Time Lines show they have to be heard as folk musicians, with their own conversational relation to rhythms. Many of their finest works make the earthy connection clear, but these recent ones are as good a place to start as any. Banish all thought of Coleman as anything but an unfamiliar Texas R&B honker, and his sound grammar comes clear immediately. Think of his bandmates –- the quick-witted, empathetic pair of bassists Tony Falanga and Greg Cohen especially –- as carrying on a conversation with him on a city street, and all the distracting verbiage about harmolodics and time signatures blows away in a gust of pleasure.
While Hill was born in Chicago, he invented the story he emigrated from Haiti as an infant to give himself an exotic mystique in the '60s. There's funhouse-mirror truth to the tale, though, because following the repetition of simple phrases on Hill's piano, tracing his elastic sense of time as he moves behind and around the other players suggests a captivating ritual dance. Learning to detect this movement, like hearing the lyricism in Thelonious Monk, opens up Hill's music.
If Coleman and Hill have sound language, Lee Perry and Jerry Lee Lewis have personality voodoo. Perry's Panic in Babylon and Lewis's Last Man Standing are music potions that take the listener on wild rides with disturbing, deranged narrator-guides. Perry offers his ceremonies on record after record, but the spell does not always gel. On Panic in Babylon he can't miss, though he does nothing strictly new: quick, swaying horn charts, echoey dub effect here and there, sinewy guitar solos and always shaman Lee Perry the Upsetter, declaring himself a friend of white rabbits, a pusher of "Kryptonite purity," a sower of chaos and uncertainty (unto his former record labels in the title tune), a lover and a fighter in a comic-book universe he figured out decades before mainstream reality caught up with him.
Jerry Lee's album is 21 duets, but "The Killer" is so much in charge that most partner seem there mostly to keep his juices pumping. It may be indelicate of Lewis to remind everybody that he's the last man standing from the famous Million Dollar Quartet, but there's no question who he thought would best stand the test of time. As a performer, Lewis suggests a dark, demented, fallen preacher from Louisiana who loves every minute of his outcast adventures. As with all the other veterans who came through in 2006, he shows that, when the moment is right, the old player must be able to draw blood.
---
Milo Miles has reviewed world-music and American-roots music for "Fresh Air with Terry Gross" since 1989. He is a former music editor of The Boston Phoenix. Milo is a contributing writer for Rolling Stone magazine, and he also written about music for The Village Voice and The New York Times. His blog about pop culture and more is Miles To Go.