By Sarah Osman
The current lockdown gives me an opportunity to recognize TV shows whose brilliance has been overlooked. 
Just like the Spanish Flu, Covid 19 has smacked us with another, more vicious round than the first. So we've all retreated back into our houses and, since it's the holidays, we have a bit more free time than usual. There's only so many holiday movies to watch and, by now, many of us have already rewatched The Office and Parks and Recreation. Thus the need for this column — a list of TV shows that will both entertain and help fight off madness.
Also, this gives me an opportunity to recognize TV shows whose brilliance has been overlooked. Some of these programs are still on the air; others were sadly canceled after just a few seasons.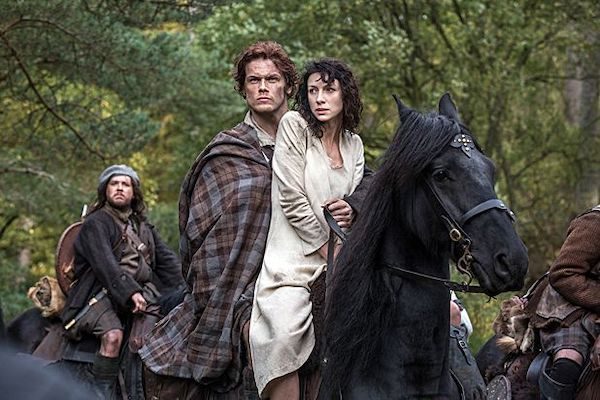 Outlander: Based on Diana Gabladon's series of best-selling novels, Outlander deserves more love than it gets. Though it has garnered attention for its salacious scenes, Outlander is a historical drama that deals with little-known facts about Scottish history. The series follows Claire Randall (Caitriona Balfe) a former WWII nurse who mysteriously travels back in time to 1743 Scotland. She quickly falls in love with Scottish hunk Jamie Fraser (Sam Heughan), and that's when the adventures truly begin. Outlander doesn't always make much sense (there's a lot of time travel and bouncing between continents). But, to the series's credit, horrific situations, such as rape, are handled with care and dignity, with serious looks at the trauma victims experience afterwards. Seasons 1 to 3 are available on Netflix, and all of the seasons are available on Starz.
Harlots: Who would think that a guide to brothels from 1700s England would inspire good TV? But Harris's List of Covent Garden Ladies served as the inspiration for this underappreciated series. Set in Georgian London, Harlots follows Margaret Wells (Samantha Morton), a relatively successful brothel owner who wants to expand her business into the upper class, and her daughters, Lucy (Eloise Smyth) and Charlotte (Jessica Brown Findlay). Lucy is still a virgin when first introduced, whereas Charlotte is a famed courtesan. The ladies also face off against a rival madam, Lydia Quigley (Lesley Manville, who deserves an Emmy for this role). Seasons 1 to 3 are available on Hulu.
Peaky Blinders: If you don't feel like watching The Sopranos again, then Peaky Blinders is a logical choice. Despite being a hit in the UK, Peaky Blinders hasn't taken off in the States. Set in 1919, the Peaky Blinders Gang, led by their ruthless leader, Tommy Shelby (Cillian Murphy), wreaks havoc in Birmingham, England. In order to control the streets they have to deal with rival gangs and outsmart detectives. Peaky Blinders is a mix of drama, action, and suspense. It has also featured an impressive cast over its five seasons, including Anya Taylor-Joy, Tom Hardy, Adrien Brody, and Annabelle Wallis. Seasons 1 to 5 are available on Netflix.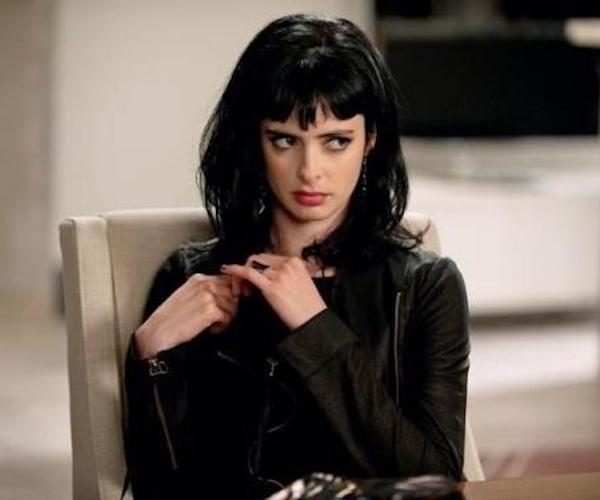 Don't Trust the B—- in Apt 23: ABC has an unfortunate habit of canceling brilliant shows, and Don't Trust the B—- in Apt 23 was among the casualties. Starring Krysten Ritter, Dreama Walker, and an absurd version of James Van Der Beek (played by Van Der Beek), the series follows two roommates (Ritter and Walker) struggling to live together. Over the course of two seasons, Ritter attempted to launch a naughty website dedicated to seductive jelly; Van Der Beek starred on Dancing with the Stars, where he had to deal with rival Dean Cain; and Walker got close to achieving her dreams. A surprisingly subdued Eric Andre also starred; he is subjected to rules by his girlfriend, such as "no tank tops," and he is forced to read Moby Dick. Don't Trust the B—- may have been ahead of its time. If one show deserves a reboot, it's this one. Seasons 1 and 2 of Don't Trust the B—- in Apt 23 are streaming on Hulu.
You're the Worst: Quite a few shows about dating in Los Angeles or New York tend to be insufferable or unrealistic (Sex and the City anyone?). You're the Worst is refreshingly clever and touching. It is one of the first shows to accurately dramatize what it's like to have depression as well as explore the pain of losing a parent. Yes, You're the Worst could be quite heavy, but there is enough humor around to keep it from becoming overly melodramatic. Over the course of five seasons, Gretchen (Aya Cash) and Jimmy (Chris Geere) fight, drink, and eventually mature. This pair is far from your typical love story, but they are far from the worst. Seasons 1 to 5 are available to stream on Hulu.
Vice Principals: Danny McBride has played some truly despicable characters over the years, but his turn as antihero vice principal Neal Gamby expanded his range considerably. Also starring Walton Goggins, who may be one of the most unsung actors of our time, Vice Principals is an absurd, hilarious, and at times weirdly accurate look at what life is like for American teachers. Both vice principal Gamby and his rival Lee Russell (Goggins) expect to be promoted to principal at North Jackson High School. When they're not, they decide to team up to take down the new principal, Dr. Belinda Brown (Kimberly Hebert Gregory). It would be easy to despise both sore losers. But Goggins and McBride manage to generate pathos for their characters' plight — one can't help but root for them. Sadly Vice Principals only ran for two seasons, but Goggins and McBride have teamed up again for The Righteous Gemstones. Seasons 1 and 2 of Vice Principals are streaming on HBO.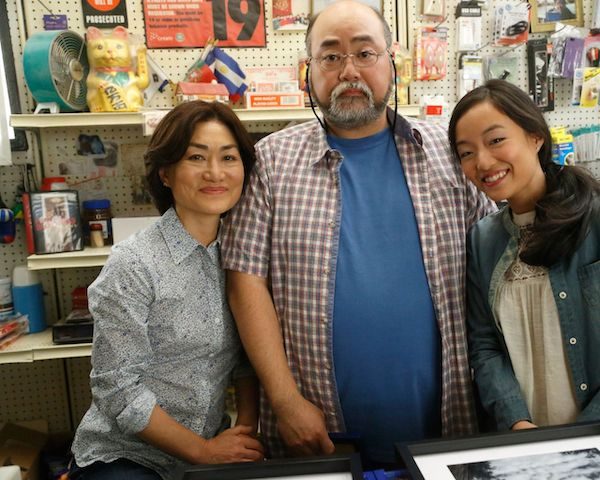 Kim's Convenience: Schitt's Creek has rightfully received accolades, but so should this fellow Canadian comedy. Set in Toronto, Kim's Convenience follows the Kim family, who run a convenience store. It's rare to see a non-Korean-produced series that focuses on Koreans, and Kim's Convenience does a solid job of balancing what it means to be Canadian and Korean. 56 year-old Appa (Paul Sun-Hyung Lee), the store's owner, is a stand out, but many of the supporting characters are also hilarious. Kim's Convenience is just as funny and sweet as Schitt's Creek, and is rightfully receiving more seasons. Seasons 1 to 4 are streaming on Netflix.
Carnivale: If there was ever a show that deserved more than two seasons, it's Carnivale. Set during the '30s in the American Dust Bowl, Carnivale is a mix of two stories. The first concerns a traveling carnival and its newest member, who has healing powers. The second concerns Brother Justin Crowe (Clancy Browne), who discovers that he has similar powers, but doesn't necessarily use them to help people. The series is surreal, mythical, and rooted in Christian and Masonic lore. Both seasons of Carnivale are streaming on HBO.
Claws: By far the most soapy show on this list, Claws is all about pure diversion. The series follows Niecey Nash as Desna Simms, the owner of a small nail salon (Artisan of Manatee County) in south Florida. Simms is a bona fide business woman — and she's dead determined to get her, her autistic brother, and her gals out of the gutter and into luxury. Along the way the crew have to deal with the Dixie Mafia, the Russian Mafia, fake murders, and questionable love interests. Claws doesn't add up, but between the fabulous outfits, snappy one-liners, and Nash's brilliance, one can't help but want to dig their claws into Claws. Seasons 1 to 3 of Claws are streaming on Hulu.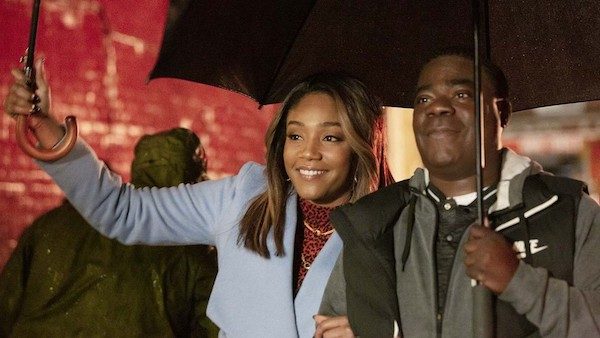 The Last O.G.: It's pretty much a given at this point that anything that comes from Jordan Peele is going to be worth a look. Created by Peele and John Carcieri, The Last O.G. stars Tracy Morgan as a convict who, after being released from prison following a 15-year stint, returns to his Brooklyn neighborhood — only to discover to his surprise that it's been completely gentrified. On top of that, he learns that his ex-girlfriend (Tiffany Haddish, brilliant as always) is raising his children with a new husband. The writing is clever yet also heartfelt, and Morgan infuses humor into what could be dark moments. Seasons 1 and 2 are streaming on Netflix.
Atypical: Although Atypical had a rather rocky first season, the series became a powerhouse in season two. Centered on Sam (Keir Gilchrist), who is autistic, and his family, this is one of the few series that draws on autistic actors. Sam's journey differs from typical cases of autism; he goes to art school and has a relationship. Each family member is given their own distinctive journey, a variety that makes the series a bit atypical. Seasons 1 to 3 are streaming on Netflix. (To see another insightful show regarding autism, watch the reality series Love on the Spectrum, also on Netflix).
Jon Benjamin Has a Van: Starring Jon Benjamin as an alternate version of himself, Jon Benjamin Has a Van may have just been too ahead of its time. The series follows Jon Benjamin, a fictional reporter who, in a van, delivers absurd news stories and nonsense interviews to unsuspecting New York locals. Some of the best bits include made-up stories about Little Italy, a run-in with aliens, and a "poor farm" where the world's wealthiest men pay to be poor. A number of comedians pop in, including Matt Walsh, Bob Odenkirk, David Cross, Patton Oswalt, Chris Parnell, and a young Nathan Fielder. The most hilarious sketch features Rich Fulcher in a segment called "Shame on Me." Season 1 of Jon Benjamin Has a Van is streaming on Comedy Central.
---
Sarah Mina Osman is a writer living in Los Angeles. She has written for Young Hollywood and High Voltage Magazine. She will be featured in the upcoming anthology Fury: Women's Lived Experiences under the Trump Era.