By Tim Francis Barry
Long live Fluxus, with its questionable boxes of ephemera, its baggy bags of soil, and its mad prankster sensibility.
Against the Avant-Garde: Pier Paolo Pasolini, Contemporary Art, and Neocapitalism by Ara H. Merjian. University of Chicago Press, 304 pages, $45.
Click here to buy
Click here to buy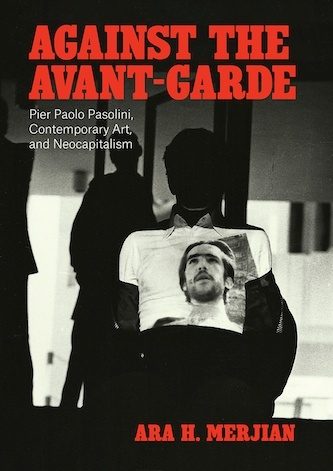 I have a Pasolini Problem. How do you sort out, unpack, cajole into frames of reference, the oeuvre of a 20th-century artist who produced dozens — many dozens — of novels, books of poetry, and screenplays? And wrote and directed 12 feature films, from the 1962 touchstone of Italian neorealism ​Mama Roma, ​to the still shocking and harrowing 1975 ​Salo, ​a film (love it or hate it) whose images leave indelible scars in the viewer's brain.
This once towering figure was depicted as a mercurial and tormented genius in director Abel Ferrara's 2014 biopic ​Pasolini, which starred Willem Dafoe. His prolific energy alone astounds; a self-invented artist — unabashedly queer when that meant outsider if not pariah — who, it could well be argued, redirected the course of contemporary art-film making. And whose life was cruelly cut down at age 53, in a horrible gay-bashing murder.
So much to consider. New York University professor of Italian Studies and Art History Ira Merjian is a specialist in Italian modernism; this rigorous, minutely documented, and beautifully illustrated book makes a solid case for the relevance of Pasolini's legacy, exploring how its influence surfaces in work by artists as disparate as '80s art star and now filmmaker Julian Schnabel (himself a multidisciplinarian in the busy Pasolini mode) and the zanies behind the Monty Python films (yes, you read that right). And, just to make a satisfying comprehension of Pasolini's multiform accomplishment extra difficult, he also left behind a critically acclaimed corpus of abstract paintings.
Merjian's central focus is to examine the multiple paradoxes in Pasolini's approaches to art-making. Indeed, he is out to parse the contradictions in the artist's thorny worldview: he was "an atheist indebted to Catholic ritual, a revolutionary communist inimical to the creed of 1968, a homosexual hostile to the project of gay liberation — Pasolini refused the politics of identity in favor of a scandalously paradoxical practice."
Artists who run against the grains of mainstream culture have always been at the forefront of protest: look no further than the Impressionist painters; think of Stravinsky and Cage, who initially left concert-goers confused and irate. Henry Miller's and James Joyce's books were greeted with banning and burning. At this point, most of these rebels are found ensconced in university syllabuses, their works filed under Modern Classics.
One thing many of these avatars of new modes of narrative had in common was their refusal to facilely entertain; have you plowed through Joyce's ​Finnegans Wake ​recently? Personally, I file Pasolini as a guerilla artist who is now a "critics' darling," an artist fit for academic consumption. With the exception of the luminous and breathtaking 1964 film ​The Gospel According To St. Matthew, ​few of his films are likely to  please the movie-watching masses.
So, with that in mind, the readership for this volume becomes clear. Yes, Pasolini's direct links to the work of queer art icons David Wojnarowicz, Ron Athey, and Andy Warhol will be highly interesting to contemporary art fans. But, overall, this book is resoundingly aimed at niche interests — mainstream film fans will find little to excite them here. Merjian is not concerned with spreading the gospel of Pasolini to a broader audience. That said, followers of critical theory and art house film, along with other assorted culture-wonks, will find plenty to prize here.
A final note: why would such a well-documented and ably edited book not have a bibliography? Picking through the voluminous endnotes to trace other books on Pasolini is a predictably tedious and frustrating task.
---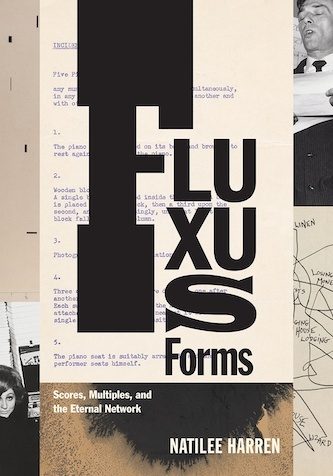 If understanding the career and work of Pasolini requires strenuous scholarly attention and a thorough grounding in film history, a knowledge of the backgrounds and contexts of modernism, and an acquaintance, at the very least, with the tenets and practices of 20th-century avant-garde art-making, well, how the hell do we go about approaching Fluxus?
Put it this way: if there's a more willfully obscure art movement (inspired by Duchamp's absurd-to-the-max urinal-as-sculpture, which launched modernism's "anything-goes" mentality into as yet unforeseeable dimensions), this observer is not aware of it.
A baseline pocket history: beginning in the late '50s, coming to fruition in 1963, and petering out by the mid-'70s, a group of artists, led by chemist-artist George Brecht and Lithuanian provocateur George Maciunas, proposed to create an art-making practice that did away with objects (though the movement made hundreds of objects, from collages to installations). The idea was to foster and promote an art that was grounded in chance, play, and audience-participation "Happenings," to let loose abstract impulses that resulted in all-concept, idea-only "pieces." Music, writing (featuring hilarious neo-dada mock proposals), and ad hoc street performances were the goal, as much as any visual documents.
Yoko Ono was a key member of the collective, which included clown-artists husband and wife Dick Higgins and Alison Knowles; Robert Filliou; Benjamin Patterson, TV-sets-as-sculpture-maker Nam June Paik: Japanese jokesters Takako Saito and Mieko Shiomi; French record shop owner and mail-artist Ben Vautier, and sundry others. The cast was ever-shifting. In the early '60s, Ono once scheduled and advertised a performance at the Museum of Modern Art in New York, and then failed to appear: the announcement was the performance. Would-be attendees scratched their heads; this no-show show has now become a touchstone of contemporary art history.
This impish, jokey, high-spirited art movement came along with several others at about the same timeline, and they shared similar aims and practices: the "Happenings" of Allan Kaprow and Claes Oldenburg; Red Grooms and Mimi Gross trafficked in theater (though via a more or less non-entertainment way; audience members sometimes walked out mid-performance). Human-installation art was of interest to Fluxus as well; George Brecht's "Drip Music​" featured Higgins attired in a business suit, standing on a ladder as he dripped water from a teapot into a bucket on the stage. The act was "conducted with utter seriousness, seemed designed for maximum comedic effect." The performance was never enacted the same way twice over its 10 iterations, and never by Brecht himself.
Also flourishing at the same time, and for many of the same "art-is-dead/long-live art" reasons, was Conceptual Art, which sometimes presented a typed list of instructions (Sol Lewitt, e.g.) that detailed what would be in a drawing; or Joseph Beuys spending a week in a New York gallery in 1974 with a live coyote — to what end or meaning? It was up to the bewildered viewer.
Because humor, the more bizarre and obscure the better, was a central aspect of Fluxus, writing about the movement makes for a really fun book. Even its raison d'être amuses: "the readymade and indeterminate methods and materials were advocated as the best means of resisting the artificiality of illusionism and abstraction." Or, as chief Flux-er Maciunas put it, "Anti-art is life, is nature, is true reality." Thus, for this whimsical movement, "rainfall, the babble of a crowd, the flapping of butterfly wings" all constitute this new anti-art.
Do we need to buy into all of this silliness and high falutin' theory-mongering to enjoy and celebrate Fluxus's existence? Not by a long shot. Contemporary art lovers will recognize echoes of and homages to the scrambled tradition in most of the art of our recent yesterdays, todays, and tomorrows. Long live Fluxus, with its questionable boxes of ephemera, its baggy bags of soil, and its mad prankster sensibility. Grade this book A+.
---
Tim Francis Barry studied English literature at Framingham State College and art history at the University of Massachusetts-Dartmouth. He has written for Take-It Magazine, New Musical Express, Noise, and Boston Globe. He owns Tim's Used Books, located in Provincetown and Northampton.
Reader Interactions