By Bill Marx
In the age of COVID-19, Arts Fuse critics have come up with a guide to film, dance, visual art, theater, and music — mostly available by streaming — for the coming weeks. More offerings will be added as they come in.

Recommendations in Black Cinema
"Black is beautiful. Black isn't power. Knowledge is power. You can be black as a crow or white as snow but if you don't know and you ain't got no dough, you can't go and that's for sho'. — Bookstore owner Lewis H. Michaux from Black Power Mixtape
Once the Black Lives Matter demonstrations began, lists of suggested readings, books, and films were omnipresent. George Floyd's murder has been the tipping point for a population exhausted by pandemic, injustice, racism, militarized police, and a brutal authoritarian leader. Four years ago when a Trump presidency begin to cultivate division and to test our fundamental principles, my family put a Black Lives Matter sign and a Rainbow Peace Flag on our Somerville porch. While not averse to the signs, curious neighbors did ask: "Did something happen?" Of course, racial and legal injustice didn't begin under this president: black artists have been speaking out and telling stories for well over a hundred years. But in the past few decades there has been a tidal wave of impressive writing. Some of my favorite books: Paul Beatty's darkly comic The Sellout, Colson Whitehead's The Underground Railroad, Trevor Noah's Born a Crime. An amazing explosion on cable TV — Donald Glover's Atlanta, Kenya Barris's Black-ish and mockumentary #BlackAF, Issa Rae's book and cable shows, and Ava DuVernay's (Selma) miniseries When They See Us among many others.
Black playwrights have been generating trenchant dramas for some time. Over the years I have seen August Wilson's 10-play Pittsburgh Cycle at the Huntington Theater Company, and a great production of Suzan-Lori Parks's Topdog/Underdog at the New Rep in 2005 and again at the Huntington Theatre Company. Company One staged productions such as Neighbors and the Brother/Sister plays. These are only a few of the examples of companies producing compelling black theater. The past few years in New York saw terrific off-Broadway productions by Suzan-Lori Parks, Branden Jacobs-Jenkins, Lynn Nottage, Adrienne Kennedy, Dominique Morisseau, Katori Hall, Thomas Bradshaw. Texts by Anna Deavere Smith were revisited, and then there was Jeremy O. Harris's astonishing Slave Play.
Film is no exception. There was an #OscarsSoWhite controversy in 2016 due to a lack of recognition of films like Creed, Straight Outta Compton, and Beasts of No Nation. That same year gave us several movies worth revisiting, which I wrote about at the end of that year (LINK).  The following lists contain dramatic films that entertain, educate, and engender discussion. This list of favorites may be imperfect, or even controversial; but, for me, these films left a lasting impression. Most links go to Amazon Prime and are inexpensive to rent. A list of films, available for free to support Black Lives Matter, can be found on the Film Rejects Site.
MUST-SEE
The Hate U Give – This unfortunately overlooked adaptation from last year of the young adult novel stared Amandla Stenberg as Starr Carter, a teenage girl who grapples with racism, police brutality, and activism after witnessing her black friend murdered by the police. (Amazon Prime, Hulu)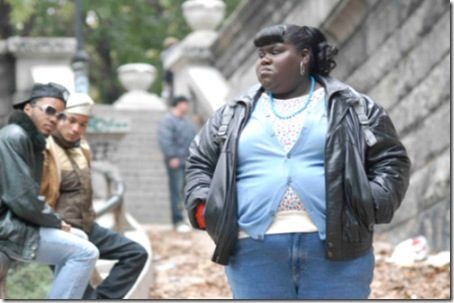 Precious – Lee Daniels (2009)'s tough film about an abused, overweight, illiterate African-American teen from Harlem (Gabourey Sidibe) who discovers an alternate path in life. Based on the novel by Sapphire. (HBO, Pime)
Fruitvale Station – Ryan Coogler (2013) directs a film based on the true story of Oscar Grant (Michael B. Jordan), a young man shot dead during an altercation with California police. (multiple platforms)
Loving –  (2016) Jeff Nichols (one of the few white directors on this list) helmed this quiet, elegant production the story of a mixed race couple, Richard and Mildred Loving, who spent nine years fighting for the right to live as a family in their hometown. Their legal battle led to the famous Loving v. Virginia decision in 1967. (Prime)
Eve's Bayou – (1997) Kasi Lemmons's (Harriet) early film with Samuel Jackson is a dramatically charged story of a well-off family in Louisiana's "colored" community who claims descent from the French aristocrat who founded the town of Eve's Bayou. (HBO and Prime)
Fences (2016) – Denzel Washington stars in and directs this adaptation of the celebrated August Wilson drama. (Prime)
Moonlight (2016) and If Beale Street Could Talk (2018) – Award-winning modern classics from director Barry Jenkins. (Netflix and multiple platforms)
Queen of Katwe – (2016) A lesser known Mira Nair film based on the true story of a poor Ugandan girl who becomes a chess master. (Prime)
To Sleep With Anger – (1990) Charles Burnett directs Danny Glover as a flawed father in South Central Los Angeles. (Prime)
Birth of a Nation (2016) Nate Parker's gritty history of the Nat Turner rebellion was overlooked because of a rape accusation against the director. I don't recall that the charge was proven — and the film is well worth seeing.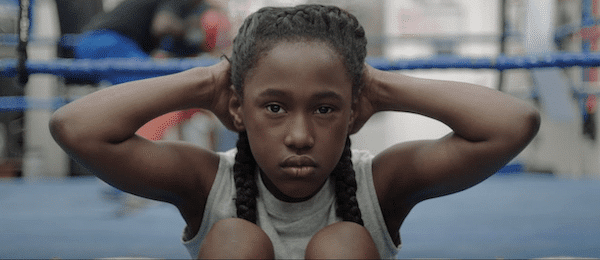 The Fits – (2016)  Young Royalty Hightower, who is at the center of Anna Rose Holmer's strange and adorable supernatural coming-of-age story, creeps up on you.
Clemency – (2019)  Chinonye Chukwu's passion project boasts a great performance by Alfre Woodard as prison warden Bernadine Hodge, who experiences, in a very personal way, the cost of instituting the death penalty.
Bamboozled – (2000) Spike Lee's controversial satire on African-American appropriation is troubling, colorful, and brilliant. I could only find it as a Netflix DVD rental.
Black Girl – Acclaimed  novelist Ousmane Sembène's devastating portrait of a Senegalese servant women in France in 1966.  (YouTube)
DOCUMENTARIES
13th – (2016) Ava DuVernay's unrelenting look at America's exorbitant and wildly unequal system of incarceration is a rousing battle cry. A must-see film. Netflix is streaming it for free on YouTube.
Hoop Dreams – Steve James's great 1994 doc follows a group of inner city kids with dreams of joining the NBA.
When We Were Kings – (1996) A riveting look at the 1974 Ali/Foreman "Rumble in the Jungle" fight in Zaire, it is accompanied by a terrific soundtrack. (Prime and Cinemax)
The Heart of the Game – (2005) This inspirational film looks at a girls basketball team (the Roosevelt Roughriders) across six seasons  — it is much more than just a sports story.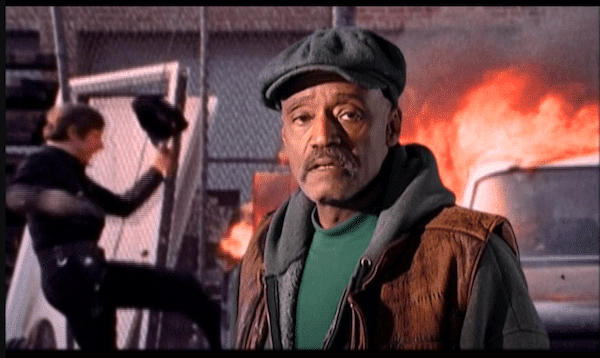 Classified X – (1998) Melvin Van Peebles's candid and forthright history of black representations in film. (Free on YouTube)
Black Power Mixtape – (2011) This Swedish film takes an uncompromising look at the early history of the Black Power movement. It serves up powerful interviews and archival footage shot between 1967 and 1975. Arts Fuse review
The Murder of Fred Hampton – (1971) An essential investigative study into the killing by the FBI of one the key leaders of the Black Panthers. This expose remains troublingly relevant.
Birth of a Movement – (2017) Local filmmakers Bester Cram and Susan Grey examine civil rights activist William Monroe Trotter's battle against D.W. Griffith's notoriously Ku Klux Klan-friendly blockbuster in 1915.
OFF THE RADAR: PERSONAL FAVORITES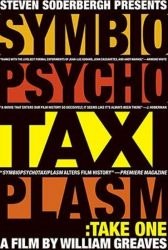 Brother from Another Planet – (1984) This early film from independent pioneer John Sayles is a low-budget social satire that stars Joe Morton as a mute alien from outer space who takes the form of a black New Yorker. It is entertainment that also reveals truths about Black life. Note: I contributed to the Mason Daring soundtrack, so I am playing a favorite here.
Psychosymbiotaxiplasm: Take One – (1968) One of my favorite films is a strange blend of nonfiction document and fiction. African American documentarian William Greaves directs a "film in progress" that may very well be an exercise in delusion. The filming puts the crew and actors through hell as they try to figure out if the director (Greaves) is really in control of his production. The proceedings are a metaphor for revolutionary times. Weird and brilliant. (Criterion purchase)
C.S.A.: The Confederate States of America (2004) Kevin Willmot made a pseudo "British documentary" about what America would be like had the South won the Civil War. He uses some archival footage and fake recreations. This is uncomfortable to watch but tells the truth about racism in America. I have used it in the classroom to generate challenging discussions on race and historical fact. Arts Fuse review
Virtual Screenings
With theaters temporarily shuttered there are plenty of online offerings. By purchasing through local independent theaters you support those theaters — you also receive extended viewing times. There are also movie houses across the country offering programming. A few of the best are offered below.
Virtual Woods Hole Film Festival 
This festival has done a great job going virtual. Online streaming includes film and live events accessed through the festival's streaming platform. If you purchase a pass, you will be able to log into the streaming platform and watch a film at your leisure at any time. You can then access live events at their scheduled times. Links to the live talks will be provided to you prior to their scheduled times. The festival will post a suggested "watch" time — one that coordinates with the live Q&As. Other live events, such as workshops, panel discussions, conversations with filmmakers, and concerts will also take place at scheduled times.
During the week prior to the festival, it will host a number of "Meet the Filmmaker" opportunities which will be free and open to festival ticket and pass holders. Schedules
The Coolidge continues a full program of films and staff recommendations and links.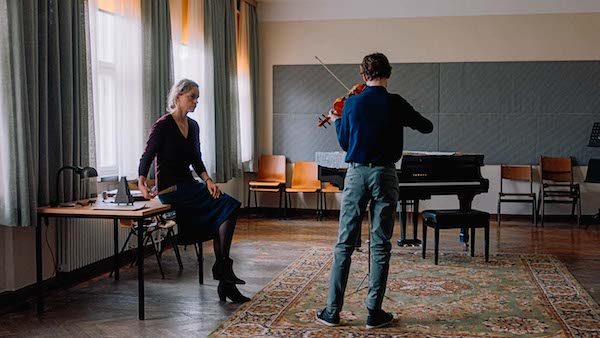 Recommended: The Audition, directed by actor and filmmaker Ina Weisse. "This is one of those sleek, absorbing pedagogical dramas in which the mathematical rigors of Bach become a sort of counter-metaphor for the messy imprecision of the human psyche … a showcase for a performer who erases the distinction between impeccable technique and raw feeling." (LA Times)
The Brattle Theater Virtual Theater
The theater continues a program of new and classic films. Full Theater Schedule
Recommended: In My Blood It Runs, an Australian documentary directed by Maya Newell. "Dujuan Hoosa has inherited the trauma and dispossession of his land as well as the resilience and resistance of many generations of his Indigenous people (Aboriginal Australian). As he travels perilously close to incarceration, his family fights to give him a strong Arrernte education alongside his Western education, lest he become another statistic. At one point, Hoosa addresses the United Nations Human Rights Council in Geneva."
Somerville and Arlington Capitol Virtual Theatres
The combined offerings of the two theaters include the much-needed Quarantine Cat Festival
Recommended: The Whistlers, directed by Corneliu Porumboiu. "A police inspector in Bucharest plays both sides of the law. Embarking with the beautiful Gilda on a high-stakes heist, both will have to navigate the twists and turns of corruption, treachery, and deception. A trip to the Canary Islands to learn a secret whistling language might just be what they need to pull it off."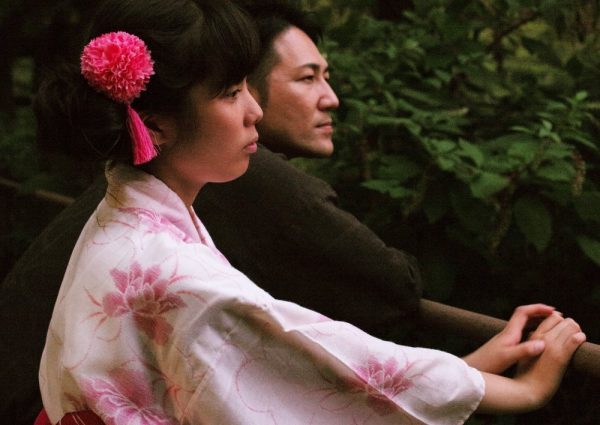 Virtual Preview of Family Romance with Werner Herzog
On July 3:  Mubi, the independent film subscription service, offers a free preview of Herzog's latest film, along with a Virtual Q&A. Family Romance blends fiction storytelling with documentary-style visuals. It is a striking meditation on truth and artifice in our age of loneliness.
National Theater Live: Midsummer's Night Dream
The National Theater offers a free streaming of a previously live production of Shakespeare's classic romance, directed by Nicholas Hytner. The theater becomes a forest – a dream world of flying fairies, contagious fogs, and moonlight revels, surrounded by a roving audience following the action on foot.
Miscellaneous Theaters
Around the country, theaters are offering varied streaming programming  — along with sage staff recommendations.
Hollywood at Home Recommendations from Portland Oregon
Hiway Theater in Jenkinstown Pennsylvania
Cinema Arts Center in Fairfax Virginia
Present Distractions in Film
It was not that long ago that I would be struck dumb when I walked into a Hollywood Video (or Blockbuster) and gazed at the racks of VHS tapes and upcoming DVDs.  Now the choices are even more plentiful and — with social distancing and staying at home de rigueur  — the time for viewing is mercilessly open-ended. Bored with the predicable range of offerings on Netflix, HBO, Hulu, Showtime, and Amazon Prime? Here are nine recommendations for adventurous streaming. Feel free to add your own outlets via a comment. There is a PART II.
MUBI: For a monthly fee Mubi offers a new film every day — and it stays up for 30 days. So there are always 30 hand-picked films to watch or download. The wild and wonderful selection includes forgotten, cult, foreign, and experimental films as well as award-winning masterpieces. A highlight: curator Nicolas Winding Refn has restored some strange B and exploitation films from the Grindhouse era.
CRITERION CHANNEL: For discerning cinephiles, this subscription service offers classic films from Criterion's renowned collection. There is a featured movies every day, curated playlists, and extra content made up of excellent interviews and analyses.
LE CINEMA CLUB: This is a curated, free streaming platform — supported by CHANEL — that screens a new film every week. It remains up for seven days. Selections vary in genre and length, with special attention given to short formats.
VIMEO: This video sharing platform is chockablock with shorts and films of all kinds. A good place to start is Staff Picks. They also have Channels; Analyses;  On Demand, and Free Movies.
TOP DOCUMENTARY FILMS: There are more than 3,000 free documentaries available here, and they are organized into 25 different categories, searchable by keywords, sortable by rating, comments, and titles. There is new documentary selection every other day.
OPEN CULTURE:  This site brings together difficult to find cultural & educational media scattered across the web. Their mission is to gather this kind of elusive content, curate it, and provide access. You do not have to join or install anything. Note: There are no ads! Free Online Courses; Lectures
INDIEFLIX: For a low monthly fee IndieFlix offers streaming services that promote and support films dedicated to creating positive change in the world. This screening service also books offline community screenings in schools, corporations, and communities.
KANOPY: A marvelous deal! This award-winning video streaming service is available with just a library card. It provides access to a remarkable (and free) collection of more than 30,000 independent and documentary films. The titles in Kanopy are drawn from The Criterion Collection, The Great Courses, Media Education Foundation, and thousands of independent filmmakers.
TUBI: This streaming service is free, serving up on-demand content of over 15,000 movies and television series. Be warned: it is an ad-supported service, with commercials popping up during unskippable breaks. This is the largest independently owned video service in the United States.
Between books and Zoom gatherings, there are many sites for the weary and homebound to sample. Short-form videos include news, politics, profiles, human interest stories and more. These are quickly consumed and mostly well produced. Free feature films are also available. Local Independent theaters are streaming and can use our support.
More stay-at-home possibilities:
WGBH:  There are links to American Experience, Frontline, Nova, and education programming. The site's Arts Link offers arts coverage, documentaries, studio concerts, as well as links to literary adaptations. Plenty to explore here.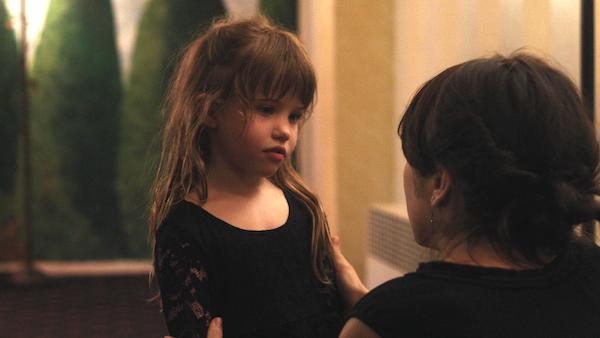 The Brattle Theatre: The Brattle is offering links to several categories of film via its Virtual Repertory Series. They have a great Keep Your Distance Program of links to film classics. The Docyard will continue their program of documentaries with talk-backs via Zoom.  Donations to the Brattle are welcome: they are needed as they continue to pay their workers.
The New York Times: You will find short videos, including news updates, investigations, profiles. The offers are efficiently organized in a grid by category.
The New Yorker:  The magazine has been creating an array of videos for years. There is a page by Genre, a most Popular page, and original Series page. They also have their own video series available on Amazon called New Yorker Presents.
The Atlantic: The Atlantic has become politically outspoken in the age of Trump. The magazine's exceptional video page is called From Atlantic Studios and Around The World.
Boston Globe: The newspaper has a YouTube Channel that features an interesting and varied collection of short features.
Washington Post: The newspaper offers concise and informative videos (one to five minutes) on news and politics.
Variety: If show business is your bag there is much to see and hear at this website (no subscription required). For fans of movie performers, Actors on Actors offers provocative pairings of actors interviewing one another and discussing their craft.
Boston Underground Film Festival: The Festival was canceled, but BUFF has assembled a Buff-o-Stream where you can access their best in "unconventional stories, idiosyncratic voices, fever dreams, nightmarish visions, and all manner of cinematic form."
YouTube Classic Films: Here is a list of 45 cinema classics in the public domain, many rarely seen, that are available for absolutely free on YouTube.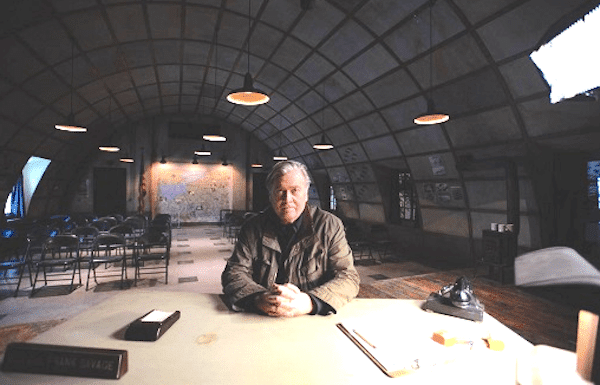 Recommendation: Last week I recommended Kanopy as a resource available with a library card that features a good, noncommercial collection of films. They are currently offering  the controversial Errol Morris documentary American Dharma. This profile of Steve Bannon is an artfully stylized portrait of the controversial political strategist and former Donald Trump adviser. It gives him just enough rope to …  well, you get the idea.
Places to Find the Best Video Essays on Film: Video essays have been characterized as "the articulation of thought in audiovisual form."
More Virtual Attractions
The local independent theaters are up and running with online films and supplementary offerings like seminars, Q&As, and links to curated suggestions. AFI has a screening room and EventBright constantly offers new events. The streaming services can be confusing so to sort out So I have added short descriptions to each link
There are also Facebook offerings and discussions of available films continually being listed. Fuse critic Gerald Perry and Amy Geller offer their latest film The Rabbi Goes West online. Proceeds go to the Independent Film Festival of Boston.
The Coolidge Corner Theatre Virtual Theater
The Coolidge has stepped up with a savvy selection of recent films. They are also doing seminars and discussions. Your virtual participation will help keep the theater alive. There is also a Twentieth Century Women Documentary Series. Recent selections and seminars are listed on their Home Page
The Brattle also has an excellent selection of films both past and present in their Virtual Screening Room. Its Virtual Repertory Series includes Women in SCi-Fi, Y'Know for the Kids, and links for a series they call #BreakYourAlgorithm
The AFI Silver Virtual Screening Room
This is a fairly robust selection of recent films curated by day and for a fee. It's like a multi-plex in your home. New this week — Godard's Band of Outsiders.
Eventbright Film Events and Seminars
It is difficult to list all the events, seminars, and screenings that have moved online. This link offers an overview of  offerings available through this event site. Scroll and discover! Some are at a cost; others are free.
Services:
There are so many options and choices within options. Below is an attempt to sort out some helpful information in grappling with the deluge of possibilities.
Netflix boasts a deep bench of titles from classic genre films all the way up to seasons of television shows that are still airing. You can access their website and stream from there or use the app on your smartphone/device. Playstation, Xbox, Nintendo, Roku, Firestick, major smart TV brands and more and more.
This is probably the trickiest of all the streaming services. There is some amazing original content here and another plus — its services make cutting the cable cord seamless. You can still watch your major network shows in a reasonable amount of time after their first airing. Four Plans
$5.99  – Access to all of Hulu's content both original and sourced — but requires watching ads
$11.99 – No ads: includes access to all of Hulu's content both original and sourced
$54.99 – Hulu (with ads) and Live TV streams
$60.99 – Hulu with no ads + Live TV
If your family is already using Amazon for books, groceries and more, you get the added benefit of being able to enjoy movies with endless options for streaming. Some are included and others come for a fee: $12.99 – Monthly, $119.00 – Yearly.
Decades upon decades of movies, television, and live events fit for families or for those seeking nostalgia. There are price tiers and options.
HBO NOW is a standalone streaming service that doesn't require a cable TV package. HBO GO comes with a paid cable TV subscription that includes HBO. More comparisons are listed here.
Lots is included: films and series content (like the excellent I Know This Much Is True), sporting events like HBO's signature boxing series as well as older original series like The Sopranos or Barry.
$5.99 with ads, $9.99 ad free. You get all the great CBS series plus online specials like the revamp of The Twilight Zone or the new Star Trek series, Picard. And then there are the time-honored news shows like 60 Minutes and CBS Sunday Morning. You can get the stand alone app, or add into another app, such as Amazon Prime.
Premium Movie Channels
$8 to $19. Showtime, Starz, Cinemax, etc. You can download an app and watch these or sprinkle them into one of the larger services.
Free with ads. Some really great movie options and a nice interface. If you don't mind a few commercials mixed into your watching experience, this is one of your least expensive options!
Free with ads. Their streaming service is small compared to others, but they have some wonderful and exclusive deals. Movies, TV shows, and more are all available. It is integrated into Amazon Prime, so it is easy to use.
Like a mini version of Amazon Prime with a touch of IMDBTV. You can buy and rent content (including a stellar UPC to Digital option). There are no monthly subscription rates, but to  watch a lot of great content you will have to put up with ads.
Warner Brothers, which owns HBO, will be launching its new streaming service on May 27. Just like Disney+, this will be a site with plenty of content. The studio has produced material for all the major TV networks — plus there is movie content that spans decades.
NBC Universal saw how many people were watching NBC programming on the other services. This is in soft release with a full release coming on July 15.
— Tim Jackson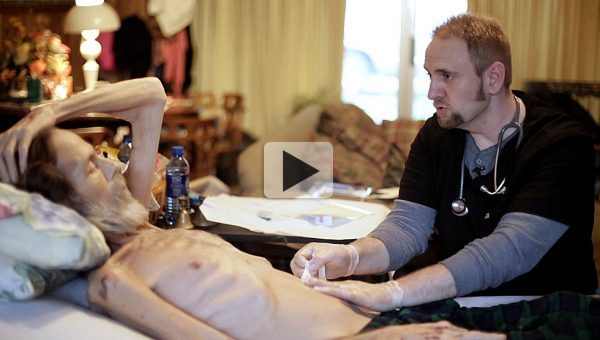 To honor nurses on the front lines of the COVID-19 crisis, Kino Lorber is offering a free streaming rerelease of the acclaimed documentary The American Nurse , directed by Carolyn Jones.
This excellent 2014 documentary "explores some of the biggest issues facing America — aging, war, poverty, prisons — through the work and lives of five nurses. It is an examination of real people that will change how we think about nurses and how we wrestle with the challenges of healing America."
— Bill Marx
Lest We Forget: Kofi Burbridge, begins streaming May 1 online at  LestWeForgetMusicians.com.
A new 30-minute documentary on keyboard and flute player Kofi Burbridge, a brilliant genre-busting musician who died in 2019 at age 57. The documentary features interviews with Burbridge's bandmates in the Tedeschi Trucks Band, which he helped found with guitarists Derek Trucks and Susan Tedeschi and performed with until the time of his death from complications from heart surgery. A variety of players that Burbridge collaborated with during his extensive career, including his brother, Oteil, also weigh in. A portion of the $1.98 streaming fee is being donated to the Music Matters program supported by Mr. Holland's Opus Foundation.
— Scott McLennan
---
Jazz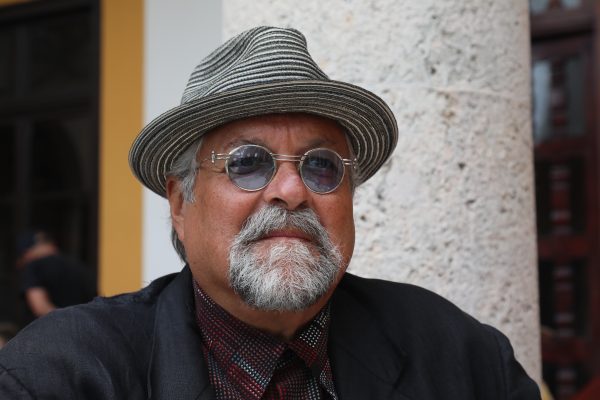 Streaming Live at the Village Vanguard
continues its series on July 3 at 7 p.m. EDT and Sunday, July 5 at 2 p.m. EDT with the Joe Lovano Trio Fascination, featuring Ben Street on bass and Andrew Cyrille on drums. Tickets are $10 and available at villagevanguard.com.
Each week there will be two shows approximately 75 minutes in length.
Streaming Live at the Village Vanguard Schedule:
Friday, July 3th & Sunday, July 5th – Joe Lovano Trio Fascination, featuring Ben Street on bass and Andrew Cyrille on drums.
July 10 & 11 – Eric Reed Quartet, featuring saxophonist Stacy Dillard, bassist Dezron Douglas, and drummer McClenty Hunter
Yoko Miwa
Fridays and Saturdays at 9 p.m. EST
The Boston-based pianist, whose Keep Talkin' trio disc was one of my favorites of 2019, has been performing free live solo shows from her Cambridge home via Facebook every Friday and Saturday at 9.  Miwa's blog is also a good source of links for live jazz performances, from Jazz at Lincoln Center to Ron Carter's home and beyond.
— Jon Garelick
---
Theater
Apollinaire at Home, a free online play & film script reading gathering (by video meeting), for the coming weeks.

Your chance to become part of the show — from the safety of your couch! An enterprising idea that revolves around an inclusive staged reading: viewers are invited to read the script, choose their favorite  parts and, if their names are drawn, to become part of the production. You can just sit watch if you wish. Note from the company: "No worries if you are not among the technologically gifted. We're as new to this as you are, and there's sure to be some glitchiness at first, but with a bit of humor and perseverance we'll make this work!" Check the website for this week's  readings.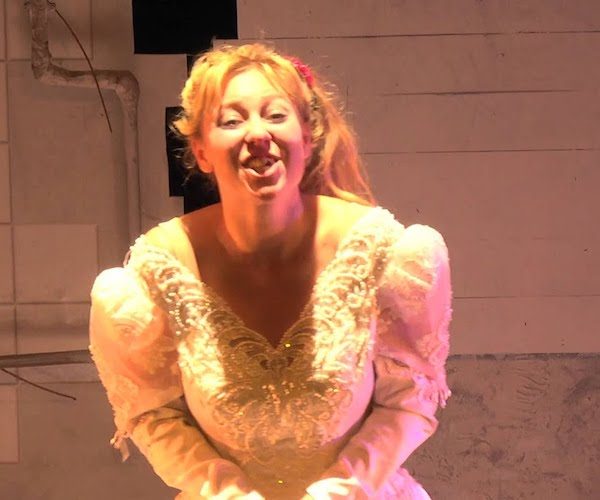 In response to the COVID-19 quarantine, Arlekin Players Theatre will present, through July 12,  State vs Natasha Banina, a newly conceived, world premiere, live theater art experiment directed by Igor Golyak based on Yaroslava Pulinovich's Natasha's Dream and featuring Arlekin company member Darya Denisova. "In State vs Natasha Banina, a girl tells the story of her life in a small-town orphanage, and her desire to be free; break out of her world. From the inside of a 'ZOOM' courtroom, she will make twists and turns through her unique appeal to audiences as the jurors, letting them into her world where she dreams about love, family, acceptance, adjusting and her future. Ultimately the two worlds collide and the audience gets to decide her fate."
The Poets' Theatre presents a performance of Henry Purcell's King Arthur, a collaboration with the Purcell Society of Boston and the Arcadia Players, on June 30 at 7:30 p.m. Along with the production there will be an interview with soprano Sarah Yanovitch (Cupid) and bass-baritone David Kravitz (Cold Genius) during intermission.
Actors Benjamin Evett (King Arthur) and Jason McCool (Saxon King) will host a preconcert cocktail making party on ZOOM with the company's board, musicians, and audience members. SIGN UP HERE  to RSVP and receive a novel cocktail ingredient list, and for more details on how to view the broadcast.
–Bill Marx
---
Dance
Dancers have a track record of being creative when it comes to constraints – and some mini-performances by local artists are starting to appear on virtual platforms.
Beloved local choreographer Brian Crabtree moved to Maine in the past year or so, but is sheltering in place with a friend in the Boston area. His seated solo, tagged as "what I did on my staycation" beautifully works with his body's limits, the narrow space, and the music's expansiveness.
— Debra Cash
Luminarium's TEN4TEN Show #6: SPEKTREL
Online Performance
Viewable now through July 11th
Luminarium continues to present its TEN4TEN Performance Series celebrating its tenth anniversary season with curated shows every two weeks, highlighting its award-winning repertory spanning 2010 to present. Be sure to tune in soon, as every two weeks the current "performance" will be removed, with a new one in its place! This week, Luminarium reflects on its former milestone of five years in the Boston dance community, which was celebrated with the company's 2015 feature production Spektrel. The performance showcases four works that accentuate the company's powerful theatricality through otherworldly shadows, light play, and colorful abandon. It was here that Luminarium repertory favorites Getting There is Half the Battle and Phoenixial Cycle made their premieres.
ONGOING
Apt to Alphabetize
Streaming Online
Kelley Donovan & Dancers is presenting a short, but sweet, work that was presented as part of the Dance Podcast Festival in 2009. Featuring dancers Nancy Andrews, Anna Rondon, Kyoko Aoyama, Kelley Donovan, Adam Sonnenberg, and Lucia Travaglino, the piece was filmed in September of 2008 by Pascal Roekert of Flexcurve Dance, NYC.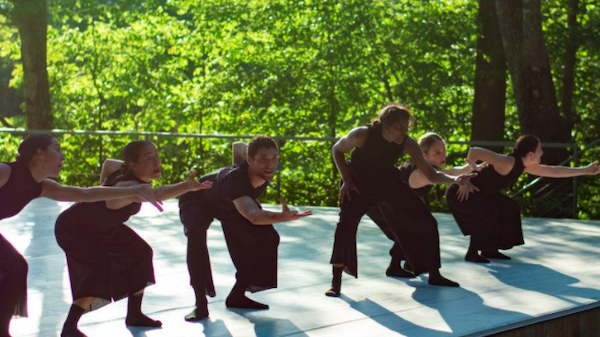 More Black Voices
Streaming Online
Acknowledging the "new urgency to affirm that Black Lives Matter," Jacob's Pillow is adding to the Pillow's existing "Black Voices" and "Black History" playlists by way of four fresh videos that celebrate black artists in dance. Viewers are additionally encouraged to read John Perpener's essays on Dance of the African Diaspora, recently acclaimed in The New York Times.
Changing Skin
Viewable Online
Channeling internal transformation, Changing Skin is a solo work originally performed by Kelley Donovan in 2002. It was recently presented at the 92nd St. Y in 2017 as part of its anniversary Remembrance Festival. This work is now viewable online for free.
Jacob's Pillow's "Human Interaction"
Streaming online
Jacob's Pillow Dance Interactive gives audiences an opportunity to revel in the physical and emotional necessities of human interaction in this online series. As the Pillow eloquently states, "At a time when so many of us are social distancing, it can be reassuring (and a little shocking) to see people touching each other—even when it's onscreen. The human interactions seen in these videos remind us that dance is an intensely physical art form which celebrates our connections with each other."
Polishing Stone
Streaming online
Kelley Donovan & Dancers provides viewers with a glimpse into the past, by publishing its 2013 work Polishing Stone, an intergenerational dance piece that investigates the "cycle of life, creation, destruction and rebuilding through collaboration with performers ages 9-77." Performances were originally held at the Calderwood Pavilion, culminating the company's 2013 Boston Center for the Arts Residency.
Artist2Artist
Resource for Live-Streamed Classes
Go here
Looking for Live Dance Classes? Studio 550 has created a new platform (Artist2Artist) to keep dancers active, engaged, and informed. Visit the link above to learn more and search for live-streamed classes, while staying connected to the Boston dance community!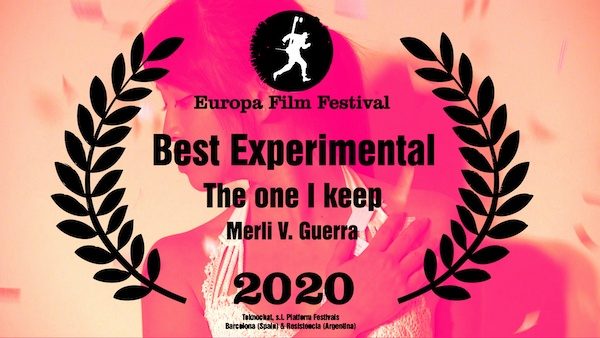 The One I Keep
View the film
Boston's own Luminarium Dance Company made international news this week. One of artistic director Merli V. Guerra's earlier works, The One I Keep (2013), was screened at Europa Film Festival (Barcelona, Spain), in which it was honored to receive the "Best Experimental" film category award! The film has previously been featured in international festivals and periodicals including: WomenCinemakers – Special Edition (Berlin, Germany), ViDEOSKiN (Yukon, Canada), Cefalù Film Festival (Palermo, Italy), and the Women in Dance Leadership Conference (Philadelphia, PA, USA).
Kieran Jordan Dance's "Little Gifts"
Ongoing Online Performance
Act 1
Act 2
Kieran Jordan has made available to the public her full-evening production Little Gifts, which incorporated visual art, live music, and Irish dance. The piece originally debuted at Green Street Studios in 2016. "The whole point of this show was to celebrate small things," explains Jordan, "brief moments of mystery in nature, a favorite tune, or delightfully-detailed dance steps. This show was about 'less-is-more' … one of my favorite themes to ponder, especially as it relates to Irish dance. It's about zooming in on what is delicate and precious, fleeting, yet enduring."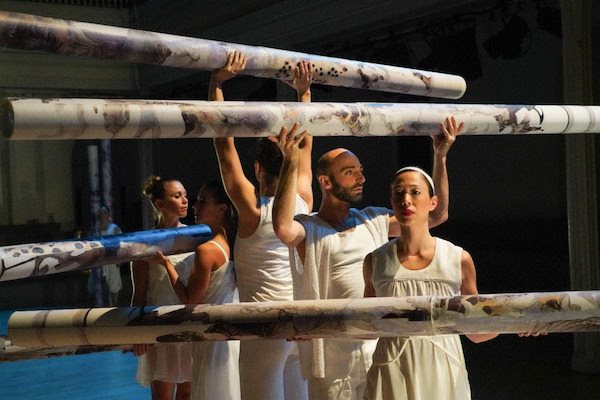 Valerie Green/Dance Entropy's "Utopia"
Ongoing Online Performance
For those interested in seeing what Valerie Green/Dance Entropy has been up to in New York, the company is currently offering a sliding-scale donation option in order to view its recent collaboration with visual artist Keren Anavy online. The new work, Utopia, "questions whether Utopia might be an internal place, investigated through personal and intimate moments and alongside the community." Note: A donation must be made to receive the link to view this work.
MeYouUs 
Join the conversation
Long before the outbreak of COVID-19, choreographer Ashton Waldron sought to globalize dance and the human experience through her thesis work as an MFA in Dance candidate at Rutgers University. Today, she has launched her project publicly for the first time — a triptych screendance work comprising "This Is Me," "This Is You," and "This Is Us." In this time of global separation, the release of the MeYouUs project is perfectly timed, and Waldron actively invites viewers to join the conversation by completing a brief survey following the film.
Jacob's Pillow's "Embedded Trios"
Now streaming online
Jacob's Pillow Dance Interactive has released its latest viewing playlist — this time focused on trios. Peruse stunning excerpts carefully curated by the Pillow, including 2019 performances by Charlotte Ballet, Didy Veldman, and Compagnie CNDC Angers; newly posted work by Emma Portner & Artists and Trey McIntyre Projects; and additional selections featuring Alexei Ratmansky, Jerome Robbins, and Donald McKayle.
Kelley Donovan & Dancers' Age of Unraveling
Viewable Online
Date: Ongoing
Kelley Donovan & Dancers has released footage of its production Age of Unraveling, a 2010 commission by World Music in Boston that premiered in the ICA Theater on October 1 and 2 in 2010. Age of Unraveling "investigates the internal world of transformation and expresses the intimate self through movement, ranging from soft fluidity to athletic physicality. A sequential use of the torso with abrupt energy changes and weight shifts explore the initiation of movement from the core. The dancers physically explore the theme of impermanence by never letting their weight settle for two long in one shape and move with an restless urgency toward the next physical event."
— Merli V. Guerra
---
Roots and World Music
Atwood's, the beloved Cambridge roots music venue, is joining the list of local clubs presenting online content while their physical doors are closed. Be sure to request a password in advance from the Atwood's Facebook page.
— Noah Schaffer
---
Music for Sheltering in Place
FIRST QUARTER FAVES — 2020
1. FKA Twigs, "Sad Day"
2. Halsey, "You Should Be Sad"
3. The Coathangers, "Memories"
4. Grimes, "My Name Is Dark"
5. Gil Scott-Heron/Makaya McKraven, "Running"
6. Pop Smoke, "Invincible"
7. The Claudettes, "I Swear To God I Will"
8. Amyl and the Sniffers, "Monsoon Rock"
9. The Third Mind, "East West (Full Mongrel USO Mix)"
10. Drive-By Truckers, "Thoughts and Prayers"
11. Sarah Lee Langford, "Painted Lady"
12. Lisa Hutton, "Rush Hour Rhapsody"
13. Wood River, "Future Fun"
14. Sudan Archives, "Pelicans in the Summer"
15. Roger Eno and Brian Eno, "Deep Saffron"
— Includes several 2019 releases that were lost in the shuffle when I was compiling picks last year
— None of these are standout tracks from weak albums; whole release is recommended for each of them
Well before the current wave of concert cancellations I noticed that Pop Smoke's March show had been scratched; he was murdered on February 19.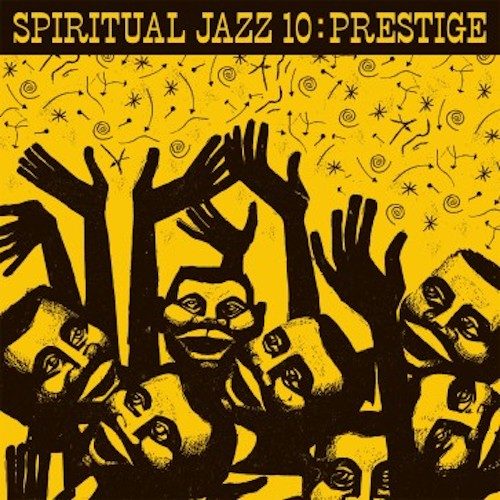 Finally, a suggestion for buffing up your home music collection. I'm finally digging deep into Jazzman Records' Spiritual Jazz series of collections and find them all captivating — sensual as well as enlightening. I may have more to say about these discs later.
RAY OF LIGHT
My Definitive List of Ray Charles tracks:
(Chronological and Soundtrack Selection of Ray Charles Numbers)
How Long Blues
Late in the Evening Blues
I'll Do Anything But Work
Guitar Blues
Baby Let Me Hold Your Hand
Kissa Me Baby
It Should've Been Me
Don't You Know
Come Back Baby
I've Got a Woman
Someday
The Sun's Gonna Shine Again
The Midnight Hour
Worried Life Blues
Low Society
Drown in My Own Tears
Greenbacks
Blackjack
This Little Girl of Mine
A Fool for You
Losing Hand
Sinner's Prayer
Funny (But I Still Love You)
Hallelujah I Love Her So
Lonely Avenue
Leave My Woman Alone
Ain't That Love
Swanee River Rock
My Bonnie
Feelin' Sad
I Wonder Who
Nobody Cares
Ray's Blues
Mr. Charlie's Blues
Rockhouse Parts One and Two
(Night Time) Is the Right Time
What'd I Say Parts One and Two
Tell the Truth
X-Ray Blues
I Believe To My Soul
Don't Let the Sun Catch You Cryin'
Hard Times (No Ones Knows Better Than I)
What Would I Do Without You
Early in the Morning
Let the Good Times Roll
Come Rain or Come Shine
I'm Moving On
Sticks and Stones
Georgia on My Mind
Ruby
Heardhearted Hannah
One Mint Julep
I'm Gonna Move To the Outskirts of Town
Hit the Road Jack
The Danger Zone
Unchain My Heart
On the Oher Hand Baby
Baby It's Cold Outside
At the Club
Hide Nor Hair
I Can't Stop Loving You
Bye Bye Love
Busted
Your Cheating Heart
Take These Chains From My Heart
That Lucky Old Sun
Smack Dab in the Middle
Makin' Whoopee
Crying Time
Let's Go Get Stoned
I Chose to Sing the Blues
I Don't Need No Doctor
Drifting Blues
In the Heat of the Night
Gee, Baby Ain't I Good To You
Feel So Bad
Look What They Done to My Song, Ma
America the Beautiful
Booty Butt
Spirit in the Dark
— Milo Miles
---
Classical Music
While the coronavirus pandemic has caused, essentially, the early wrap-up of classical music's 2019-20 concert season, numerous ensembles are either live-streaming live, no-audience performances, or opening their performance archives to the public. Below are links to some of them (local and international).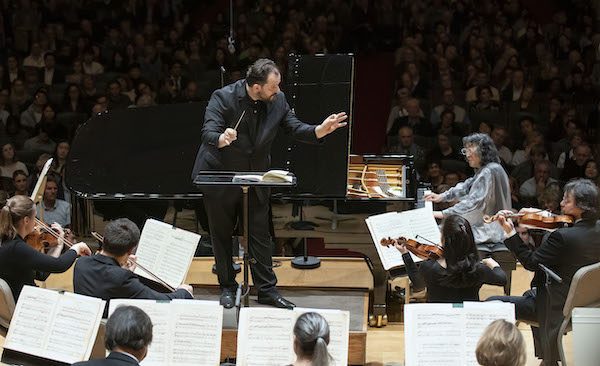 BSO at Home (new music released daily at 10 a.m. starting March 23)
Pianist Igor Levit presents daily (or nearly so) Hauskonzerte via Twitter
London Symphony Orchestra performance archive (new concerts streamed every Sunday and Thursday)
Berlin Philharmonic Orchestra Digital Concert Hall, free access if you register before March 31 (voucher code: BERLINPHIL
A number of new broadcast series and streamed performances have emerged over the past few days and weeks. Below are some of the highlights.
Boston Baroque Radio: a collection of recorded performances from the ensemble's extensive discography
BMOP Radio: showcases the exceptional and wide-ranging discography of Boston's flagship new-music orchestra
Terezin Music Foundation: the TMF releases Yom HaShoah Concert & Memorial Film, featuring performances from Yo-Yo Ma, Andris Nelsons, Simone Dinnerstein and others. Available free on YouTube from April 19 at 12 p.m.
Chamber Music Society of Lincoln Center: presents an archive of past performances as well as a livestream series
Lake George Music Festival Quarantine Concerts: live concerts on Sundays, Tuesdays, and Thursdays, 7 p.m.
This past weekend, the New York Times profiled the Tesla String Quartet, a young chamber group I'd come to admire through the two electrifying albums of theirs I reviewed over the last couple of years. As for many, the pandemic has dramatically unsettled their future, though the players crafted an uplifting playlist of "Quarentunes" that's well worth checking out.
Orchestras around the world have undertaken similar efforts, with players coming together via Zoom (or similar) from the security of their homes. Among several notable offerings turning up on YouTube is this account of the "Nimrod" movement from Elgar's Enigma Variations from the triumvirate of the Milwaukee Symphony, Calgary Philharmonic Orchestra, and Edmonton Symphony Orchestra:
Then there's the Lahti Symphony's stirring rendition of Sibelius' Finlandia, in which the music's triumphant spirit coming across with uninhibited clarity:
And, for sheer ambition, you'd be hard-pressed to top Marin Alsop and the Baltimore Symphony Orchestra offering up the closing section from the finale of Mahler's magnificent Symphony no. 3:
In other news, the debut recording of John Adams's new piano concerto Must the Devil Have All the Good Tunes? was released by Deutsche Grammophon on April 17. I found the score captivating when Yuja Wang and the Los Angeles Philharmonic presented the piece at Symphony Hall in November: gritty and shadowy, but featuring moments of delicate beauty. In the context of a global pandemic, the music, with its mix of driving funk riffs and floating melodies, sounds even more timely.
Also for Adams fans: the composer's I Still Dance, written for the opening of Michael Tilson Thomas's last season at the helm of the San Francisco Symphony, can now be heard in its premiere performance from last fall:
— Jonathan Blumhofer
Three British musicians have posted daily Tweets that invariably make my day cheerier.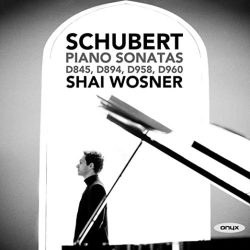 Two friends, the fabulous cellist @StevenIsserlis and opera singer Matthew Rose (@roseandfriends), began a daily tweet exchange, talking (briefly) about the pieces they had chosen for us to enjoy, and then supplying us with YouTube info. This has been a delight every morning.
Jamie W. Hall, a British baritone, #JWHallBaritone, has endeared himself to me and many others with his daily #bathroberecitals, in which he accompanies himself (beautifully) on the piano. Yes, in his bathrobe. Lots of charm here and great, unexpectedly lovely songs.
The Metropolitan Opera has been presenting daily operas, a huge joy. Who knows how long this will continue, but the first three weeks have been a huge pleasure. You can log on in the early evening, before the 7:30 starting time, and finish listening to the opera the next day.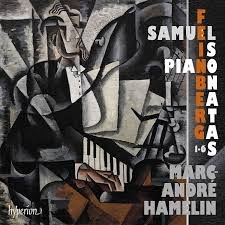 A few as-yet-unreviewed (by me) CDs have also added pleasure. The extraordinary Marc-André Hamelin has come out with stupendous performances of Samuil Feinberg's Piano Sonatas (Hyperion). The music by the Spanish Renaissance composer Juan Esquivhise has given me enormous joy and peace: his gorgeous Missa Hortus Conclusus is conducted by Eamonn Dougan and sung exquisitely by De Profundus (Hyperion). Israeli-American pianist Shai Wosner has yet another ravishing CD of Schubert piano sonatas (Onyx). Fabulous.
The superb pianist Paul Lewis was to have performed the five Beethoven Concerti this summer at Tanglewood's now-cancelled season. The good news is that there is a new boxed set of Lewis playing the 32 Beethoven piano sonatas as well as the five Concerti (Harmonia Mundi).
Finally, my favorite book from the past several years (published in January) is Niall Williams's atmospheric, gorgeously written This Is Happiness. You may have read his earlier Four Letters of Love. This new volume is equally wondrous. (I liked it so much I bought eight copies for friends.)
— Susan Miron
---
Visual Art
While it remains closed to the public during the COVID-19 crisis, the Wadsworth Athenaeum is keeping in touch by posting a series of "Collection Highlights" on its website. The current selection, a late 15th-century panel painting attributed to the Flemish artist Joachim Patinir, depicts the victim of an early pandemic, the waves of Black Death that ravaged Europe in the late Middle Ages and led to the cultural transformations of the Renaissance. The central figure, St. Roche, protector of the sick, survived the plague partly because a loyal friend brought him a loaf of bread every day (represented in the painting by a dog offering bread to the saint). In its description of the painting, the Wadsworth points out that, though they had no understanding of microbes, the disease-ravaged cities of Europe nevertheless practiced "social distancing," quarantining travelers for 40 days before they were allowed to enter the city gates. The word "quarantine," in fact, is derived from the Italian or Latin word for 40, quaranta.
— Peter Walsh
---
Author Readings
P.J.E. Peebles
Cosmology's Century: An Inside History of Our Modern Understanding of the Universe 
June 29 at 7 p.m.
$3 suggested tickets
"Modern cosmology began a century ago with Albert Einstein's general theory of relativity and his notion of a homogenous, philosophically satisfying cosmos. Cosmology's Century is the story of how generations of scientists built on these thoughts and many new measurements to arrive at a well-tested physical theory of the structure and evolution of our expanding universe. In this landmark book, one of the world's most esteemed theoretical cosmologists offers an unparalleled personal perspective on how the field developed. P.J.E. Peebles was at the forefront of many of the greatest discoveries of the past century, making fundamental contributions to our understanding of the presence of helium and microwave radiation from the hot big bang, the measures of the distribution and motion of ordinary matter, and the new kind of dark matter that allows us to make sense of these results.
"Taking readers from the field's beginnings, Peebles describes how scientists working in independent directions found themselves converging on a theory of cosmic evolution interesting enough to warrant the rigorous testing it passes so well. He explores the major advances—some inspired by remarkable insights or perhaps just lucky guesses—as well as the wrong turns taken and the roads not explored. He shares recollections from major players in this story and provides a rare, inside look at how natural science is really done. A monumental work, Cosmology's Century also emphasizes where the present theory is incomplete, suggesting exciting directions for continuing research."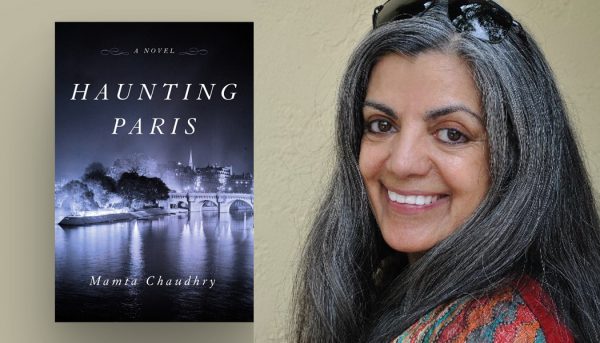 Mamta Chaudhry
Haunting Paris: A Novel
July 2 at 7 p.m.
$3 suggested tickets
"Paris, 1989: Alone in her luminous apartment on Île Saint-Louis, Sylvie discovers a mysterious letter among her late lover Julien's possessions, launching her into a decades-old search for a child who vanished in the turbulence of the Second World War. She is unaware that she is watched over by Julien's ghost, his love for her powerful enough to draw him back to this world, though doomed now to remain a silent observer. Sylvie's quest leads her deep into the secrets of Julien's past, shedding new light on the dark days of Nazi-occupied Paris. A timeless story of love and loss, Haunting Paris matches emotional intensity with lyrical storytelling to explore grief, family secrets, and the undeniable power of memory."
Stephanie Burt
After Callimachus: Poems
July 6 at 7 p.m.
$3 suggested tickets
"Callimachus may be the best-kept secret in all of ancient poetry. Loved and admired by later Romans and Greeks, his funny, sexy, generous, thoughtful, learned, sometimes elaborate, and always articulate lyric poems, hymns, epigrams, and short stories in verse have gone without a contemporary poetic champion, until now. In After Callimachus, esteemed poet and critic Stephanie Burt's attentive translations and inspired adaptations introduce the work, spirit, and letter of Callimachus to today's poetry readers. Skillfully combining intricate patterns of sound and classical precedent with the very modern concerns of sex, gender, love, death, and technology, these poems speak with a twenty-first century voice, while also opening multiple gateways to ancient worlds.
"This Callimachus travels the Mediterranean, pays homage to Athena and Zeus, develops erotic fixations, practices funerary commemoration, and brings fresh gifts for the cult of Artemis. This reimagined poet also visits airports, uses Tumblr and Twitter, listens to pop music, and fights contemporary patriarchy. Burt bears careful fealty to Callimachus's whole poems, even as she builds freely from some of the hundreds of surviving fragments. Here is an ancient Greek poet made fresh for our current times. An informative foreword by classicist Mark Payne places Burt's renderings of Callimachus in literary and historical context. After Callimachus is at once a contribution to contemporary poetry and a new endeavor in the art of classical adaptation and translation."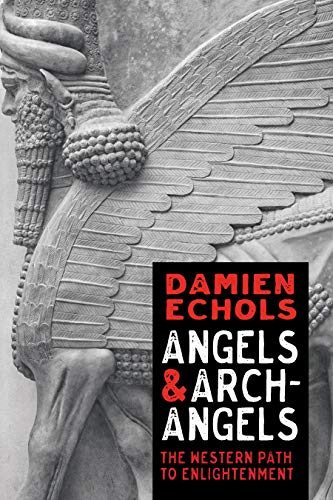 Damien Echols
Angels and Archangels: A Magician's Guide
July 14 at 7 p.m.
Free
One of the infamously wronged West Memphis Three has become ordained into the Rinzai Zen Buddhist tradition. As his book explains: "angels do not belong to any one single religion, system, or dogma. They are almost pure energy—the very substance the cosmos is made of. They're also incredibly willing to work with us if asked." As the summary of his unique book Angels and Archangels explains, "This bestselling author presents an essential resource for understanding what angels are, how they make themselves available, and magickal practices to invoke their power to transform your life."
Masha Gessen
Surviving Autocracy: A Status Report
July 16 at 7 p.m.
$5 suggested tickets
"In the run-up to the 2016 election, Masha Gessen stood out from other journalists for the ability to convey the ominous significance of Donald Trump's speech and behavior, unprecedented in a national candidate. Within forty-eight hours of his victory, the essay 'Autocracy: Rules for Survival' had gone viral, and Gessen's coverage of his norm-smashing presidency became essential reading for a citizenry struggling to wrap their heads around the unimaginable. Thanks to the special perspective that is the legacy of a Soviet childhood and two decades covering the resurgence of totalitarianism in Russia, Gessen has a sixth sense for signs of autocracy—and the unique cross-cultural fluency to delineate its emergence to Americans. This incisive book provides an indispensable overview of the calamitous trajectory of the past few years. Gessen not only highlights the corrosion of the media, the judiciary, and the cultural norms we hoped would save us but also tells us the story of how a short few years have changed us, from a people who saw ourselves as a nation of immigrants to a populace haggling over a border wall, heirs to a degraded sense of truth, meaning, and possibility. Surviving Autocracy is an inventory of ravages but also a beacon to recovery—or to enduring, and resisting, an ongoing assault."
— Matt Hanson