By Tim Jackson 
Video essays have been characterized as "the articulation of thought in audiovisual form."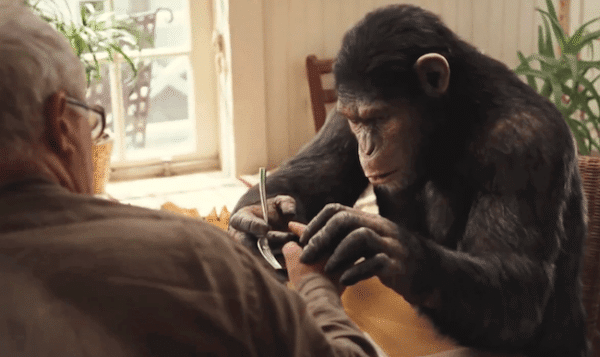 Several years ago I moderated a panel for the Independent Film Festival of Boston (which we sadly will miss this year) on the Video Essay, with Kevin B. Lee, Nelson Carvajal, Serena Bramble, and Drew Morton, whose works have been published/posted on a number of major media outlets. It was then I discovered just how informative and well produced audio-visual essays can be. These short productions have been characterized as "the articulation of thought in audiovisual form."
I have gathered some of the best sites for video essays on the art of film. Some are amusing, others more scholarly. A few have thousands of subscribers, others have more personal appeal. Several come with a Patreon subscription option, but all contain free content. Studios have been known to occasionally block content on video essays about film because they draw on copyrighted material. All the sites listed below are fully available. The videos offered on the sites are generally short and entertaining — there is enough content here to provide a pleasurable education in the cinema for your days and nights.
---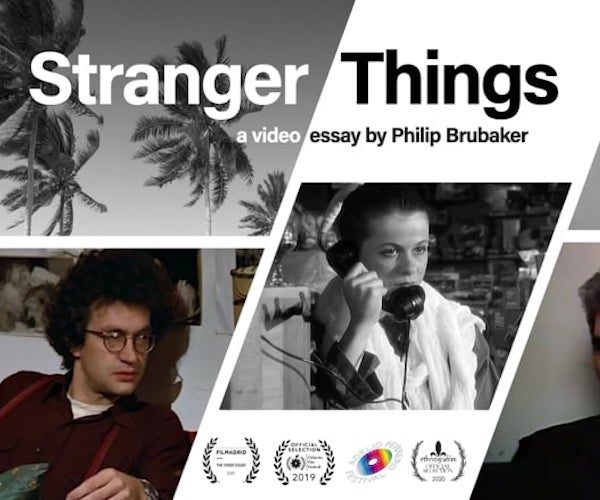 Nelson Carvajal – The work of a veteran video-essayist.
Fandor – Fandor maintains an excellent YouTube site. Principle creator Kevin Lee also has his own Vimeo site.
Press Play – The video blog of IndieWire, the online film magazine.
Mubi – The subscription service maintains a broad and informative site on Facebook.
Philip Brubaker – The nonfiction filmmaker maintains a site dedicated to "audio-visual essays" and critique.
Vince DiMeglio – The writer and filmmaker's videos are clever and wide-ranging.
Cristina Álvarez López & Adrian Martin – The website also features critical writing as well as video essays from various contributors.
Thomas Flight – "Helps you take a closer look at what you're watching." Also available via a Patreon subscription.
Sara Bramble :  Bramble is an editor and video essayist.
David Broadwell – A prolific author and first-class critic of film and film history. This is an expansive site filled with provocative videos and essays — an educational experience.
Collative Learning –  "Film analysis, film-making tips, psychology, marketing techniques, media analysis, video games, activism, and "whatever else I can think of," from Rob Ager.
After Dark Analysis – Social commentary on horror movies.
ASU Film Spark – Arizona State University has just launched a site featuring extended Q&A's, often live, with cinematographers, producers, and other Hollywood professionals.
Every Film a Painting – A series of video essays that explored how films are put together.  Made from April 2014 to September 2016, by Taylor Ramos and Tony Zhou. The material is still available.
100 Hundred Years of Cinema – Boasting 30,000 subscribers, the site "will be taking a look at one film a year, to try and discover how we got from the simple films of the early 1900's to the complex blockbusters of today."
Lessons from the Screenplay – A site with over a million subscribers: "videos that analyze movie scripts to examine exactly how and why they are so good at telling their stories."
The Closer Look – "Here we break down your favorite movies and TV shows to find out what makes them tick." The site must be doing something right — it has a half million subscribers for its many free videos.
Kogananda –  There are only 15 videos here, but they are beautifully produced and narrated.
---
Tim Jackson was an assistant professor of Digital Film and Video for 20 years. His music career in Boston began in the 1970s and includes some 20 groups, recordings, national and international tours, and contributions to film soundtracks. He studied theater and English as an undergraduate, and has also has worked helter skelter as an actor and member of SAG and AFTRA since the 1980s. He has directed three feature documentaries: Chaos and Order: Making American Theater about the American Repertory Theater; Radical Jesters, which profiles the practices of 11 interventionist artists and agit-prop performance groups; When Things Go Wrong: The Robin Lane Story, and the short film The American Gurner. He is a member of the Boston Society of Film Critics. You can read more of his work on his blog.