By Glenn Rifkin
" I want to try everything, study everything. I just love this work."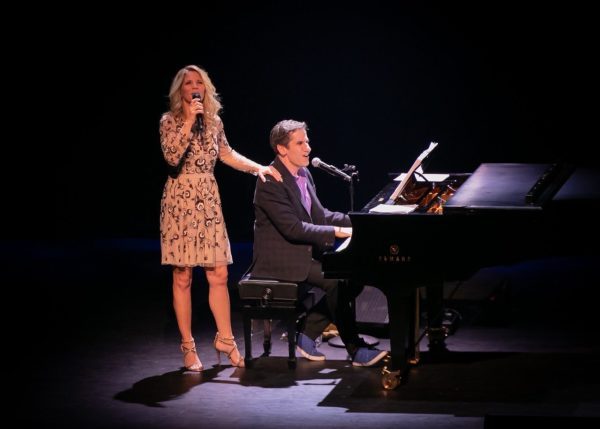 It would be difficult to find a role that Kelli O'Hara can't play. This Tony-winning actress made a name for herself with her stunning voice and her iconic Broadway star turns in The Light in the Piazza, South Pacific, The Bridges of Madison County, Nice Work If You Can Get It, The Pajama Game, and her Tony-winning role as Anna Leonowens in the critically acclaimed revival of The King and I in 2015. For most, Broadway would be enough. But O'Hara is genre neutral and along with her Broadway and Off-Broadway credits, she has been nominated for Grammys and Emmy awards for her recordings and her television work, including the recent hit web series The Accidental Wolf.  Just in case she gets bored, she can increase her film and opera roles and add a few concert dates to her jam-packed schedule.
For the 43-year old mother of two young children, O'Hara notes that her husband Greg Naughton, a singer/songwriter and member of The Sweet Remains, makes her professional life possible. An Oklahoma native, O'Hara attended Oklahoma City University where she majored in voice and studied with Florence Birdwell, a renowned mentor who also taught Broadway star Kristin Chenoweth. O'Hara's career took off in the new millennium, particularly after she drew rave reviews in 2005 in the role of Clara Johnson in the Broadway production of The Light in the Piazza. Soon, plaudits came in waves, along with Tony nominations, and O'Hara became a household name for Broadway musical lovers.
O'Hara will be appearing with pianist and Sirius/XM radio host Seth Rudetsky at the Emerson Colonial Theater on January 9 at 8 p.m.  She took the time to answer some questions from The Arts Fuse.
---
Arts Fuse: How did a girl from Oklahoma, not generally thought of as a breeding ground for Broadway talent, emerge as a Tony-winning superstar?
O'Hara: Actually, I'm always surprised to hear of how many Broadway and artistic folks come out of Oklahoma. Growing up on a farm in a little town in Oklahoma, I did a lot of dreaming. And I learned about hard work in Oklahoma. I also had an amazing mentor: Florence Birdwell.  
AF: Your resume is expansive: you can journey from musical theater to opera to television to movies. What motivates you to work in so many genres?
O'Hara: I don't always see the core difference between them. They are all different genres of the arts, but they are all rooted in acting and expression. I want to try everything, study everything.  I just love this work.
AF: What would you describe as your big break?
O'Hara: I think most observers would say it was The Light in the Piazza, even though that show came after three other Broadway shows (Follies, Sweet Smell of Success, and Dracula, the Musical). But I think the journey with building Piazza, the effect that show seemed to have on people, my own personal adventure through the years, make it all feel like the beginning for me.
AF: For those of us who love Broadway musicals, there is a magic that has to happen for a show to work, to connect with audiences. How do you describe your ability to deliver that magic?
O'Hara: Well. That is a nice compliment. I am certainly no magician. I just try to approach things from a human and relatable side, and hopefully that occasionally makes a connection. For that I am grateful.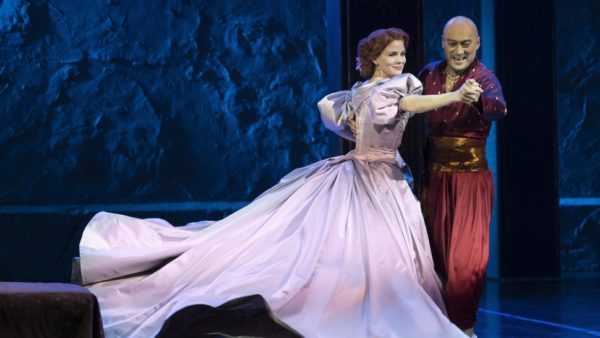 AF: Watching you give your Tony Award acceptance speech in 2015 for The King and I, I got a lump in my throat at the pure joy you exuded at that moment. You said "I don't need this but now that I have it, I've got some things to say." What happens to a career after winning a Tony? Did it change anything? Everything?
O'Hara:  I have heard people say that winning a Tony was the worst thing that ever happened to them.  I guess what they mean is that a monumental goal for them had been reached and a certain aimlessness set in. "What do I do now?" And that is the unfortunate part of anything competitive. But the fortunate part is that they had been working at a high level and had been recognized for it. That feels wonderful. But how it impacts a career depends on where you are when you win and how those things affect your core. We are all different. Winning a Tony was one of the most wonderful moments in my life, and I will always be grateful for it. Beyond that, it's up to me to keep plugging away, stay focused, and try to love the work more than the reward.
AF: You've done a lot of revivals. Are you planning to do any new and original shows that you can talk about?
O'Hara: I love any type of work. Revivals have felt really right for me at times, and there have been some wonderful successes, but I actually have done more new pieces than revivals during my Broadway and Off-Broadway career. Shows like Bridges of Madison County, My Life with Albertine, The Light in the Piazza, Far From Heaven, Nice Work If You Can Get It, and others have meant so much to me. I am working on a new piece by the writing team of Piazza, but I can't really discuss it more.
AF: What is this event with Seth Rudetsky about? What should the audience expect?
O'Hara: Seth and I have been friends for almost 20 years. We have such a great time sharing the stage. He is an extraordinary piano player, but it goes way beyond that. He is a fierce comedian and interviewer. The show is a combination of music and interview where we get to tell great stories from my work over the past 20 years. It is always a blast of a night.
AF: You have two young children at home; how do you balance work and home life given the demands of your profession?
O'Hara: Greg and I take it one day at a time. And our family always comes first.
---
Glenn Rifkin is a veteran journalist and author who has covered business for many publications including The New York Times for nearly 30 years. He has written about music, film, theater, food and books for The Arts Fuse. His new book Future Forward: Leadership Lessons from Patrick McGovern, the Visionary Who Circled the Globe and Built a Technology Media Empire was recently published by McGraw-Hill.