By Arts Fuse Critics
An eclectic round-up of our favorite books of the year from our critics.
Vincent Czyz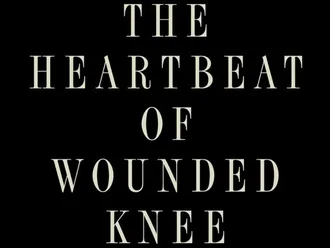 The Heartbreak of Wounded Knee: Native America from 1890 to the Present, Riverhead Books, 528 pages, $28.
An assemblage of history (both distant and contemporary), personal memoir, and interviews, The Heartbeat of Wounded Knee is a much-needed update of—and something of a counternarrative to—Dee Brown's 1971 classic, Bury My Heart at Wounded Knee. While Brown's book sounds a final melancholic note, ending with the Wounded Knee Massacre of 1890, Treuer is determined that Native American history not be seen as a "catalog of pain." This is a remarkable book and a rewarding read.
---
Steve Provizer
Underland: A Deep Time Journey — Between Despair and Hope, by Robert MacFarlane. W.W. Norton, 496 pages, $16.14.
There is a vast world beneath us and author Robert MacFarlane starkly limns its importance and fragility.
---
Katharine Coldiron
Sarah M. Broom – The Yellow House. A masterful exemplar of genre-mixing, and a wholly convincing exegesis of Hurricane Katrina. Truly a major work.
Laurie J. Marks – Air Logic. The final book in a tetralogy that should rightly be regarded among the best epic fantasy novels ever written. Thoughtful, diverse, and unutterably human.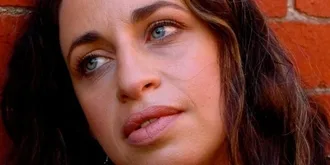 Maria Tumarkin – Axiomatic. That rarest of books: a true original. Tumarkin has a wholly unique voice and approach. She's the next secret genius of contemporary literature
G. Willow Wilson – The Bird King. A tantalizing narrative in a faraway kingdom, one which has hard, good lessons to teach. The kind of novel you fall in love with.
John Englehardt – Bloomland Amye Archer & Loren Kleinman, eds. – If I Don't Make It, I Love You. Two books about school shootings which approach the topic in entirely different ways. Bloomland is a novel from multiple perspectives that examines what-ifs, whys, and wherefores; If I Don't Make It is an anthology of survivors' stories. Together they offer candor and attempt to assign meaning to one of the most crucial issues of our time.
Helen Oyeyemi – Gingerbread. A wild, wicked, highly unusual novel, filled with exceptional sentences. Not a perfect book, but it made me a devoted fan of its author.
---
Ed Meek
Nonfiction
Uninhabitable Earth by David Wallace-Wells. All you need to know about what is happening to our climate. Wells brings a depth of research to inform us about the many facets of climate change.
On Fire, The (Burning) Case for a Green New Deal by Naomi Klein. In this optimistic book, Klein shines a light on the path to a politically and economically just model of sustainability.
Falter by Bill McKibben. McKibben argues that we have to act now if we want to preserve our planet for the future of humanity.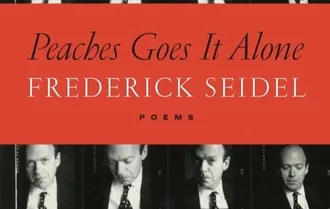 Poetry
Frozen Charlotte by Susan DeSola. In Frozen Charlotte, Susan de Sola provides readers with enough aesthetic pleasure and thoughtful commentary about today's world to remind us of just how good — and necessary — poetry can be.
Peaches Goes It Alone by Frederick Seidel. Frederick Seidel is now in his 80s so he can't be an enfant terrible anymore, but he still has the ability to shock, delight, and offend.
One Lark, One Horse by Michael Hofmann. Michael Hofmann nicely captures our age of truthiness and alternate facts and multiple perspectives, the hollowness of everything from the news cycle to pop-up restaurants, all of the distractions driven by money and advertising.
---
Jeremy Ray Jewell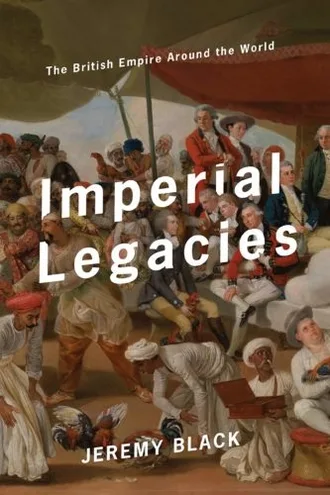 Teatro 2: (Porcile – Orgia – Bestia da stile) by Pier Paolo Pasolini
This year Italian publisher Garzanti released this second collection of dramas written by Pasolini, a man known outside Italy more for his (often erotic and confusing) cinematic work, and less for his impressive literary contributions. In truth, Pasolini was a theoretician deeply concerned with class and belief, whose thoughts on ideology and aesthetics ought to rival the venerable names of Marcuse, Brecht, or Gramsci within the Marxist canon. These volumes show us PPP's attempts to mold a proletarian aesthetic out of theater, an art form which he generally viewed with political suspicion. Porcile ("Pigsty") in particular offers a comparative study next to his film of the same name. Eroticism and confusion may have a cameo here, as well… "I killed my father, I ate human flesh and I quiver with joy."
Cuando llegues al otro lado by Mariana Osorio Gumá
Soon to be published in English by El Paso's Cinco Puntos Press, this novel (When You Get to the Other Side) takes Gabriel Garcia Marquez's assertion that "surrealism comes from the reality of Latin America" and sets it around the dadaesque line that bisects the very real landscapes and communities of the US-Mexico border. The book explores the theme of violent reality versus supernatural vernacular via a tale of migration. Its protagonists from the center of Mexico are susceptible both to exoticized dreams of the northern region and to their ignorance of its dangers. The champion of the narrative turns out to be the mythos of Mexico's interior (imagined as a locus of "past", "innocence" and "origin"), not the frank and streamlined mythos of the violent Norte . . . the "other side" of Mexico. This is an important distinction to make because this means that this is magical realism about the border — not magical realism of the border.
Imperial Legacies by Jeremy Black (Encounter Books)
What are the legacies of the British Empire? This work of historiography by the prolific British historian ruffled more than a few feathers. Black's work, like Jordan Peterson's, has become less known for what it actually says than for what the gossip mill of liberal cognoscenti think it says—aided, of course, by a radical right grasping for friends among purged public figures. What this study actually offers, however, is a much more nuanced perspective on the questions of remembrance and justice in the age of virtue signaling, when expressing outrage is always easier than sticking out your neck, turning out your pockets … or confronting your opposition.
---
Roberta Silman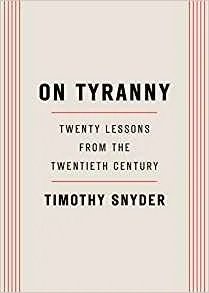 In memory of Lucette Lagnado who died this past summer, her two very moving memoirs: The Man in the White Sharkskin Suit and The Arrogant Years.
Rachel Maddow's indispensable and relevant Blowout which lays out how the dependence on the oil and gas industries leads to the corruption of democracy.
For those who need to keep calm in these turbulent times, they may derive comfort from that wonderful classic The Way We Live Now by Anthony Trollope, which is written with such verve and wisdom and cunning about the foibles of us humans in the 19th century and yet so timely now.
And last, but not least, a little book, almost a pamphlet, called On Tyranny, Twenty Lessons from the Twentieth Century by Timothy Snyder, which is a wonderful handbook on how to act now to keep our fragile republic going strong.
---
Tess Lewis
These two crystalline works of darkly humorous fiction have not gotten the attention they deserve and are perfect to curl up with as this rocky year lurches to its close.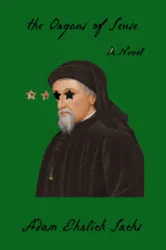 Ronit Matalon's And the Bride Closed the Door, translated by Jessica Cohen (New Vessel Press).
Hours before her wedding, a bride has locked herself in her bedroom and announced, "Not getting married. Not getting married. Not getting married." The only explanation she offers is a cryptic poem about "the prodigal daughter." As the inter- and intra-familial tensions rise and defenses drop, each character's motivations and blind spots, strengths and frailties and strengths emerge with a clarity that in no way diminishes their complexity. Only the bride remains inscrutable. An exquisite, well-paced comedy of manners.
Adam Ehrlich Sachs' The Organs of Sense (FSG)
In this epistemological romp of a novel, a nineteen-year-old Gottfried Wilhelm Leibniz scours the Bohemian mountains in search of a blind astronomer who has predicted a complete solar eclipse at noon on June 30, 1666. Should the astronomer's prediction prove correct, Leibniz reasons, the eclipse "would find the laws of optics in a shambles, knowledge in ruins, the human mind in an intimate embrace with the world, and the human eye in a state of disgrace." In this book, one thing is certain: the border between sense and nonsense, between lucidity and lunacy, between the truth and everything else, is much more porous than we'd like to admit. We ignore this fact at our peril.