By Deanna Costa
It has been a busy month for R&B and Rap — with tantalizing singles from Danny Brown, Gang Starr, and Frank Ocean.
This month's focus has to be on R&B and Rap, given that jam after jam has been released throughout October. Danny Brown's new album is the latest installment in a maturing career. The title track shines among a great bunch of songs. Gang Starr dropped a second single from their new album, released on November 1. This track mainly consists of posthumous rhymes by the late, great Guru. It has generated plenty of excitement among fans who are anticipating One of the Best Yet. Frank Ocean continues to tease his following with a single titled "DHL"; its dreamy beat may or may not be a sign of a larger project to come. Travis Scott, amid highly publicized personal problems, dropped "Highest in the Room," which is best described as typical Travis — at his best. Last, and definitely least, there's a song from Kanye's highly-anticipated Jesus Is King album. Halloween has just passed — "Follow God" could best be described as bargain-bin candy. The music is well-produced, so it is worth noticing, but it's no full-sized Hershey Bar.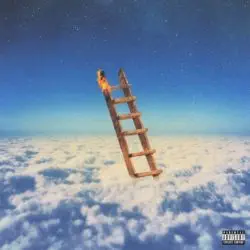 "uknowhatimsayin¿" by Danny Brown (Featuring Obongjayar)
Coming in hot on Brown's eighth album, the eponymous single fits nicely on a record that includes instant hits such as "Dirty Laundry" and "Best Life." The feel of the music is solidly Danny-level alternative rap, dipping into trip hop when the sample in the background goes blurry, following psychedelic fashion. Big-name producers such as Q Tip, Thundercat, and Flying Lotus came together to weave a fantastic creative web that knits across different genres. The song also stands out because of the comedian-musician's clever quips. The humor in "uknowhatimsayin¿" is subtle, reflecting the song's inspiration. Brown heard a podcast in which two white co-hosts were mocking African American athletes because of their continuous use of the titular phrase. That's why Danny repeats "Know what I'm saying?" in between each line in the song. The rest of his verses are made up of other common idioms: "If it wasn't for that, wouldn't be this," and "To get rich you gotta take a risk." With a nimble wink, the artist reminds us of the truth of these expressions, while simultaneously sending them up. Classic Danny Brown.
"Bad Name" by Gang Starr
From the moment "Family and Loyalty" came out this September, fans of the Gang Starr duo were trembling in anticipation. The public was delighted to hear previously unreleased verses by Guru on the track, clearly recorded some time before his passing in 2010. That release came without warning and included no other information about the upcoming album. On October 17, "Bad Name" was unleashed, along with the album's title: One of the Best Yet. This single drummed up even more excitement for the full release on November 1. In comparison with "Family and Loyalty," "Bad Name" sounds like a classic '90s rap song. The beat is infectious, the lyrics include references to Notorious BIG and Tupac Shakur. The production is a trip down memory lane,  but the message here feels plenty relevant for 2019:
It's crazy out here rap's got a bad name
Think about it, what if bling never happened
And the true artists were gettin' rich from rappin'?
Word to God somethin' should give
Let's delete the politics so real Hip Hop can live
Beef is what's up now, careers are gettin' shut down
The media wants something meaty
People are f***n' greedy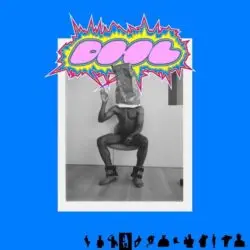 "DHL" by Frank Ocean
Another illusive artist entered the mix this month. Frank Ocean stirred up his own rumor mill when he dropped "DHL" on October 19. Not much is known about the album, which will share the single's name, other than the titles for two tracks: "Dear April" and "Cayendo." The vibe registered by "DHL" suggests that Ocean's goal for the new album is to take Blonde to the next universe. The dreamy, hypnotic effects on the vocals were arrived at after a night's hard work with German producer Boys Noize. Frank's quiet, dark side is fairly familiar to listeners at this point in his career. Still, much of his success since his last album in 2016 has relied on guest appearances and six non-album singles. It remains to be seen whether any of those tunes will be featured on DHL. But, so far, Ocean seems to be going in a promising direction. Every line in this surprising song displays how the past three years have undoubtedly bolstered his confidence as an artist.
"Highest in the Room" by Travis Scott
All baby-mama drama aside, Travis Scott put out a pretty good new bop with "Highest in the Room." Listening to the track after revisiting the 2015 hit "Antidote," this new release sounds like a sequel to the song that launched Scott into stardom. All three of his studio albums have been critical successes, especially last year's Astroworld. He continues to set himself apart from his musical peers by blending deep beats with a surreal style of singing. Like Ocean's new single, we'll have to wait a while to see if "Highest in the Room" is a sign of an album to come. If it is, the romantic subject matter of the lyrics poses interesting questions about the theme of the potential project. Will Scott hit us with a deeply personal breakup album? That would make quite a statement.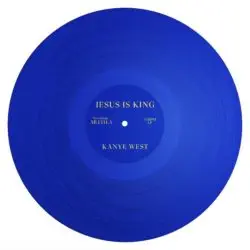 "Follow God" by Kanye West
Oh, Kanye. "Follow God" is about the closest his new album Jesus Is King comes to sounding sincere and with an approach that could be described as original. The more choir-heavy songs on this recording come off as if Kanye tried — but failed — to match Chance the Rapper's flair for incorporating Christian music into hip-hop. The lyrics sound as if they were written by someone who went to Sunday School once and remembers a few verses. "Follow God" is different from the rest of the tracks for several reasons, starting with its solid beat. This is the only song that really slaps, making it the most rap-heavy track and thus Kanye's most genuine effort. It has a sensible narrative – Kanye describes an argument he had with his father about what it means to be Christ-like. The song explores the struggle of maintaining faith and following the moral order that the belief demands. Everything else on this short record comes off as either Kanye commanding listeners to convert or complaining that others are not taking him seriously. A word to Ye on that note: we don't, and we certainly have our reasons.
---
Deanna Costa is a recent graduate of Boston University's College of Communication, where she earned a B.S. in Journalism with a focus on Magazine Design. During her time at BU, she covered local concerts for on-campus publications in multiple formats. Outside of writing, she routinely interviewed artists and reviewed albums live on her weekly radio show, DJ-ed on campus events, and held the Studio Productions Director position in 2017. Currently, she is a full-time administrative assistant, a freelance music journalist, and host of the Arts Fuse Podcast: The Short Fuse.